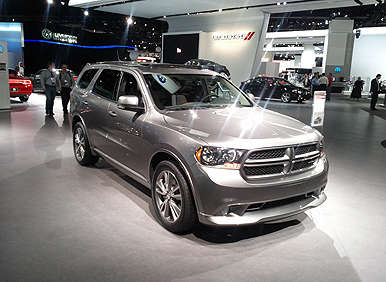 The 2012 Dodge Durango will try to find a seat at the big boy's table this year by offering customers some big boy seats of their own: Second-row captain's chairs that will be available on all trim levels.
"The 2012 Dodge Durango has been incredibly well received by customers and critics alike," said Reid Bigland, president and CEO of the Dodge Brand. "One message we hear repeatedly is how spacious and refined the Durango's interior is. With the addition of second-row captain's chairs, we're now taking Durango to an even higher level of luxury and value, when combined with its best-in-class power, towing and driving range."
The premium, bucket-style seats will maintain the Chrysler Group's hallmark interior versatility with flip-and-fold capability as well as a choice of two different center consoles. The basic unit, which is included in the seats' $695 MSRP, was designed to hold drinks and other small items, and it mounts on the floor of the Durango so that passengers can easily step over it to access the third row. A larger console, priced at $300, adds more storage space and class exclusives like illuminated cup holders, a USB port and a 12-volt outlet that can be used for charging phones, video games and other electronic devices. Regardless of console, the seats feature soft-touch integrated armrests for added occupant comfort.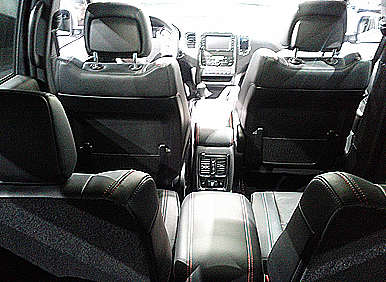 Now, as Bigland mentioned, the Durango also provides a few other benchmarks that its rivals can't beat, including a 290-hp Pentastar that's the most powerful V6 in the segment and delivers the highest six-cylinder tow rating (6,200 lbs.), along with a 360-hp HEMI that's tops in V8 power and tow rating, with the ability to pull 7,400 lbs. And that V6, with the ability to reach 23 mpg highway, does enable the segment's longest driving range—up to 550 miles on a single tank of gas. However, "incredibly well received by customers" is a bit of a stretch.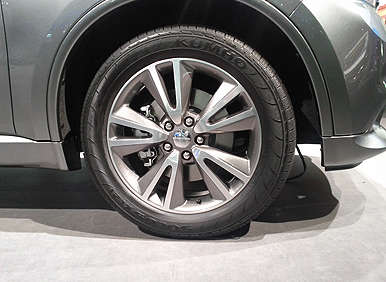 Yes, the Durango improved sales by a nifty 8,938 percent last year, but that required just 51,697 deliveries; remember, Dodge sold a mere 572 Durangos in 2010. The bottom line in 2011 was that the Dodge was totally eclipsed by new models like the Ford Explorer and Jeep Grand Cherokee, which earned 135,704 and 127,744 sales, respectively, last year. It also trailed all three of GM's big crossovers—the Chevy Traverse, Buick Enclave and GMC Acadia—and watched as the latter two set full-year sales records. The country's other popular big crossover, the Honda Pilot, rang up 116,297 sales. Heck, the Chevy Tahoe, Chevrolet's aging body-on-frame SUV with a price tag that opens about $10,000 higher than the Durango's, mustered almost 5,000 more sales in 2011 than did the Dodge.
But while that leaves the Durango looking up to many of its closest rivals, its new bucket-seat option is a clear sign Dodge isn't taking this situation sitting down.