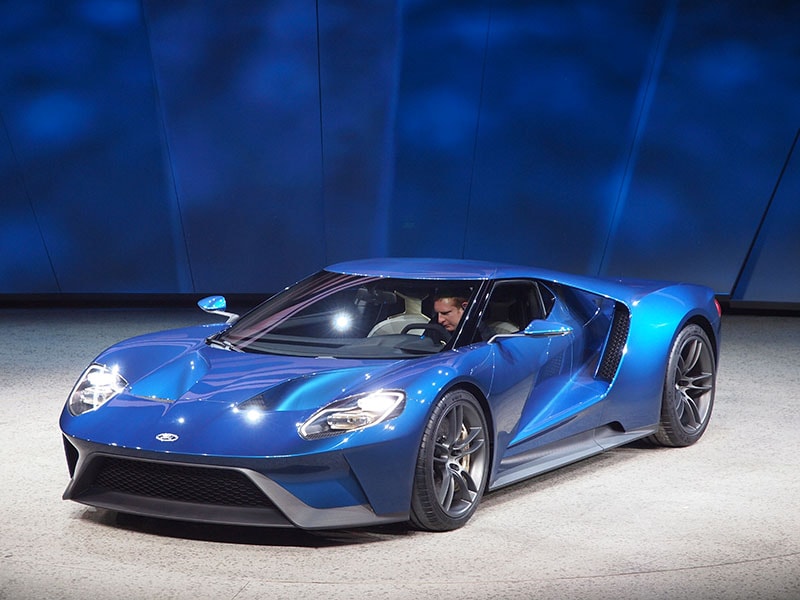 Ford GT Concept ・ Photo by Megan Green
Automotive technology continues to be an industry focal point, and it's not just about how many horsepower can be squeezed out of a fuel efficient engine, either: a growing number of high tech cars are boasting advanced communications, safety, and even limited autonomous driving capability. The 2015 Detroit Auto Show gave us a look at the next-generation of vehicle tech, with a heavy focus on personal mobility, advanced production techniques, hybrid systems, and autonomous vehicles featuring cutting edge safety equipment.
Let's take a look at the coolest and most interesting examples of automotive technology at the 2015 Detroit Auto Show.
1. Honda Unicub
'Personal mobility' is one of the auto industry's new catchwords, and it typically refers to focusing on individual transportation rather than a traditional type of vehicle. The Honda Unicub is the company's latest manifestation of personal mobility, and this cross between a stool and a scooter offers 90 minutes of electric operation on a single battery charge. It's not planned for sale, and it's a little weird to lean forward, lean back, and move your hips from side to side to accelerate, brake, and steer, but Honda feels it's an indication of where the future of personal mobility might be headed.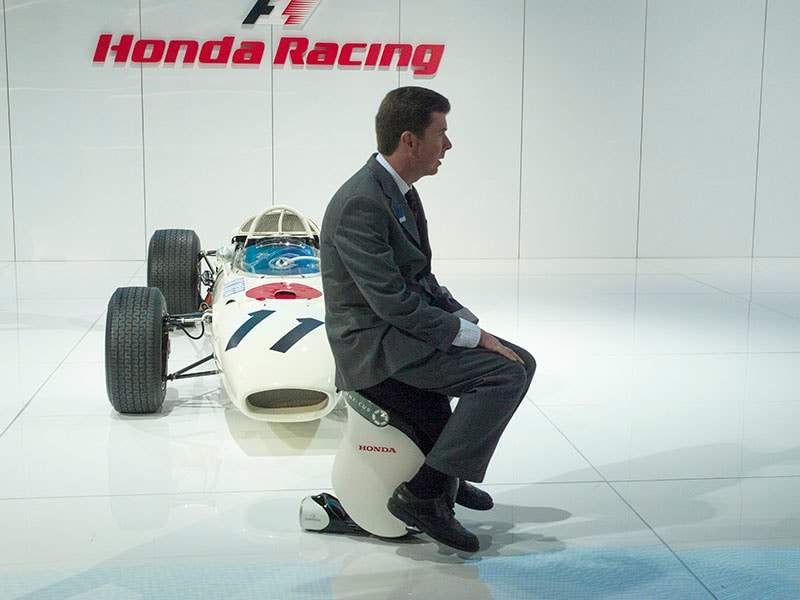 Photo by Megan Green
2. Ford Sync 3
Ford's SYNC infotainment and communications interface wasn't exactly a disaster, but even after several rounds of improvements customer reactions ranged from apathetic to frustrated (especially considering how many vehicle systems SYNC held sway over). Enter SYNC 3, a new touchscreen interface that moves away from the company's previous partnership with Microsoft and instead embraces the same RIM technology that underpins the excellent Chrysler Uconnect system. It's not just bigger icons and faster operation for SYNC 3, as voice recognition capabilities have also been vastly improved, and Ford is boasting the ability to display certain mobile phone applications - such as navigation apps - on vehicle screens for seamless integration via the AppLink 3.0 feature.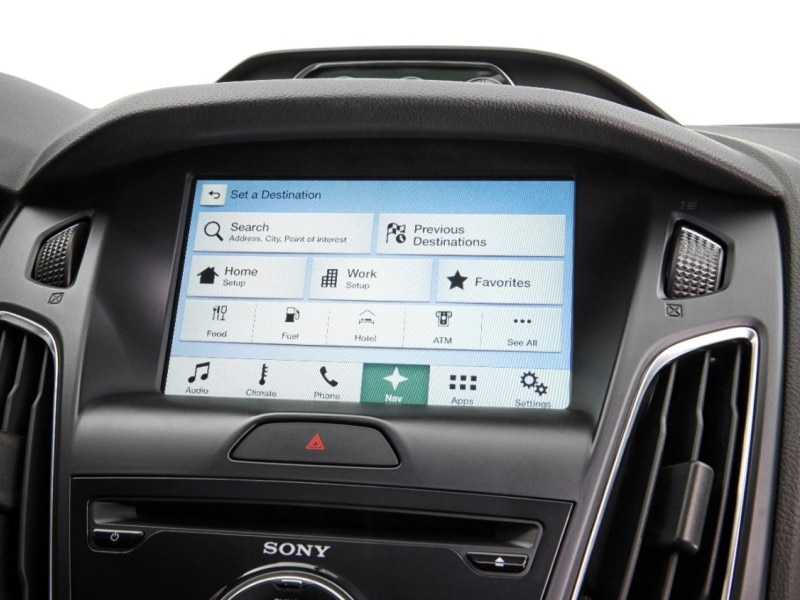 Photo by Ford
3. Chevrolet Bolt EV Concept
The Chevrolet Bolt EV Concept is the first all-electric vehicle from General Motors since the EV1 - or at least, it will be once it goes into production in 2017. The 'killer app' for the Bolt is its 200 miles of battery range, a Tesla-level cruising capability that would erase range anxiety for 80 percent of potential buyers. The compact Bolt EV will also be affordable, (predicted to cost in the neighborhood of $30k after tax rebates), and while Chevy played it close to the vest concerning horsepower and battery details the car did feature an adjustable suspension system.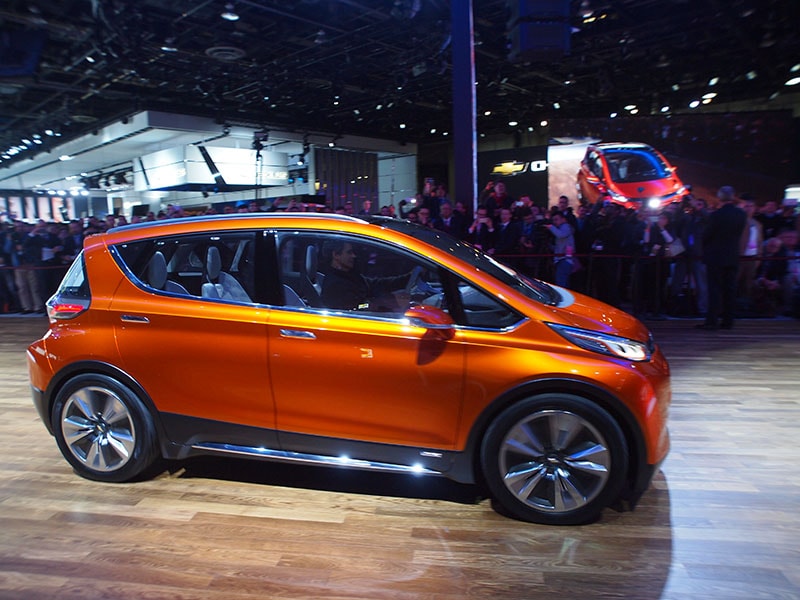 Photo by Megan Green
4. Buick Avenir Concept
The Buick Avenir Concept is a styling exercise intended to show the design future of the brand's full-size sedans, but a closer look reveals a few intriguing tech details inside this gorgeous automobile. Buick's IntelliLink interface plays a large role in the Avenir's driving experience, and a 12-inch touchscreen dominates the dashboard and makes it easy to integrate mobile devices or access the car's mobile 4G Wi-Fi Internet hotspot. The IntelliLink system is also capable of recognizing individual drivers as they enter the vehicle and then customizing various aspects of the Avenir's operation so as to reflect their preferences.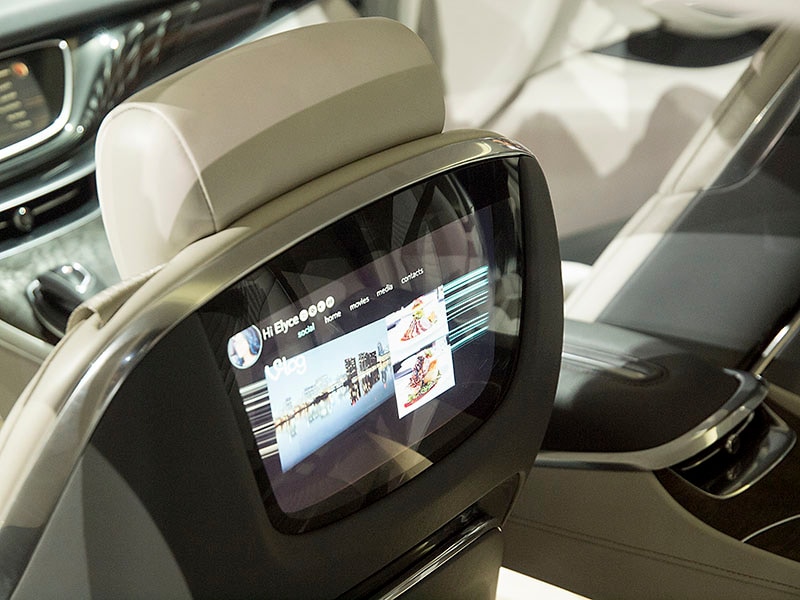 Photo by Megan Green
5. GAC WitStar Autonomous Car
It might be old hat for GAC - the WitStar concept is one and a half years old now - but the sight of a gullwing crossover with a fish tank integrated into the rear console attracted a lot of attention at the 2015 Detroit Auto Show. We're more interested in the autonomous driving aspects of the GAC WitStar, however, which are made possible by an array of traditional and infrared cameras attached to the roof and the front bumper as well as a rotating radar dome that rises up over the car to provide a 360-degree view of the surrounding area. The hybrid WitStar also comes with a 62-mile all-electric driving range, with a gasoline range extender that adds 308 miles to that figure once the battery runs dry.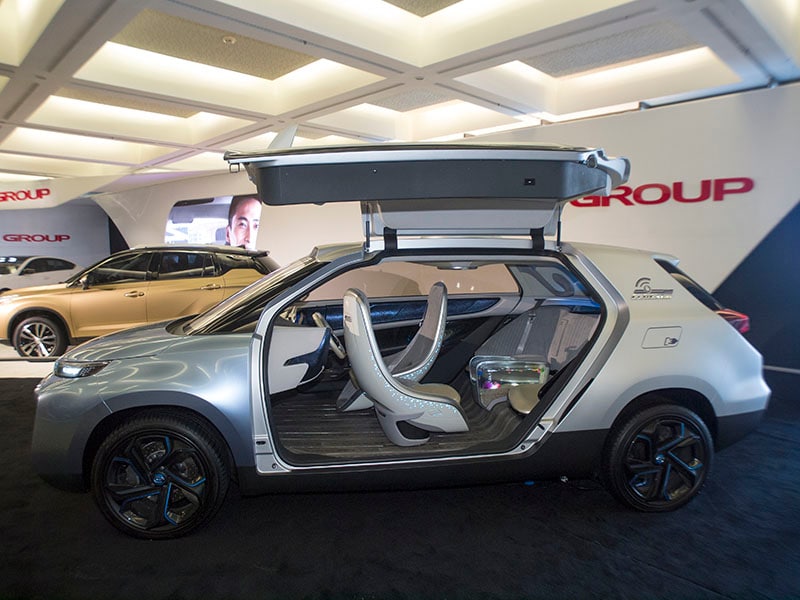 Photo by Megan Green
6. 2017 Ford F-150 Raptor's 10-Speed Automatic Transmission
We've known for quite some time that Ford was working on developing new nine and 10-speed automatic transmissions - in partnership with cross-town rival General Motors - but the 2017 Ford F-150 Raptor that was shown off in Detroit is the first real-world application of this type of advanced technology. The F-150 Raptor links its 10-speed automatic transmission to a 3.5-liter, twin-turbo EcoBoost V-6, and the reason for its prodigious number of forward gear ratios is the need to balance the truck's high performance off-road mission with the desire to reduce overall fuel consumption.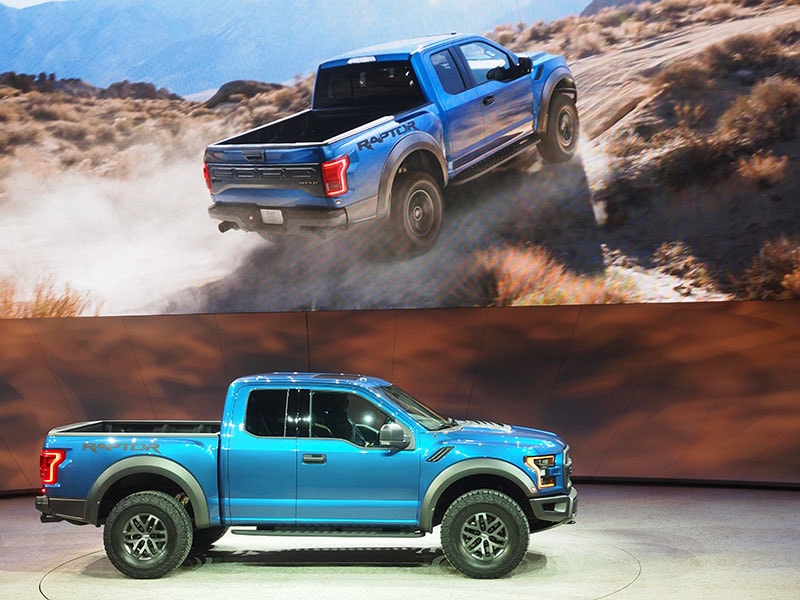 Photo by Megan Green
7. Toyota i-Road
The Toyota i-Road offers another take on what the future of personal mobility might look like - and this one's a little more familiar, at least to scooter cognoscenti. The three-wheeled, two-passenger enclosed electric runabout actually leans into the turns to enhance stability, which is weird to see the first few times but eventually starts to feel fairly natural. It's a very narrow vehicle, as it's intended to thrive in an urban environment, and it offers 30 miles of range and a 2.7 horsepower motor inside each of its two front wheels.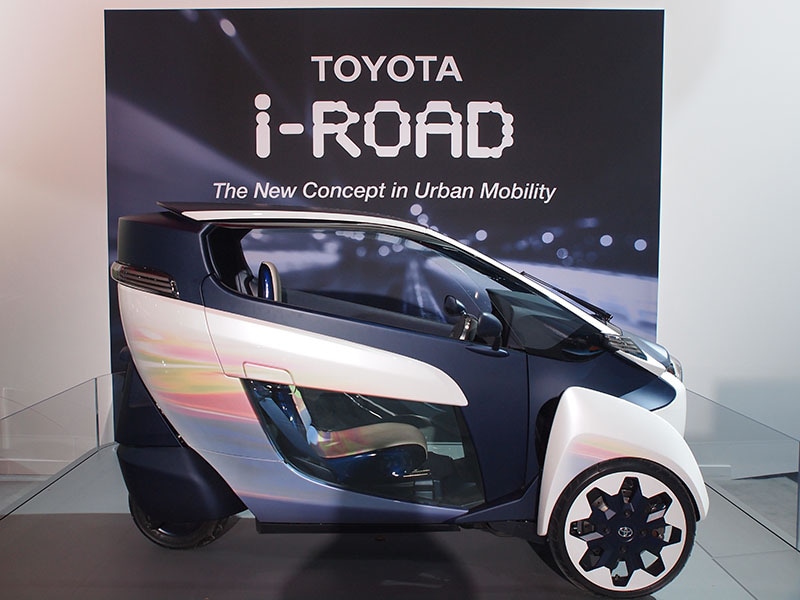 Photo by Megan Green
8. 2015 BMW i3
The Bolt might still be in the development stage but the BMW i3 is already here. This luxury-oriented electric vehicle is surprisingly fun to pilot, thanks in part to its rear-wheel drive design and low center of gravity. 170 horsepower are on tap from the BMW i3's electric motor, and the subcompact hatchback can hit 60-mph from a standing start in just 6.6 seconds. You'll get roughly 80 miles of range out of a single charge from the BMW's lithium-ion battery, which can be topped up in a half hour when using a fast-charge plug.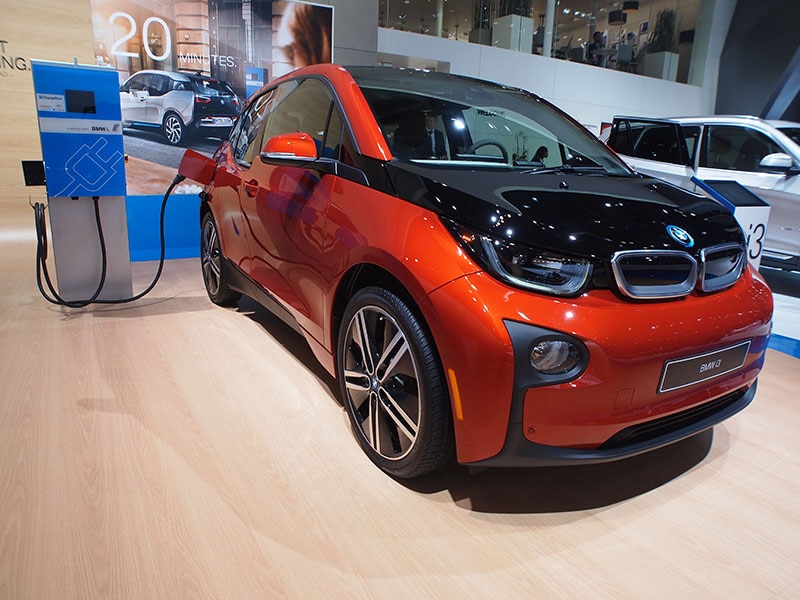 Photo by Megan Green
9. Local Motors 3D Printing
Can you 3D print an entire production car? Local Motors, a boutique automaker best known for its off-road specials, seems to think so. In fact, the company printed out a car right on the floor of the Detroit Auto Show as part of an effort to promote its two new 'micro-factories' in Tennessee and Washington D.C. where fabrication of certain models will take place using the same type of technology. 3D printing, or 'additive' printing as it is also known, is rapidly moving beyond the rapid prototyping space, not just for automobiles but for a wide range of consumer products.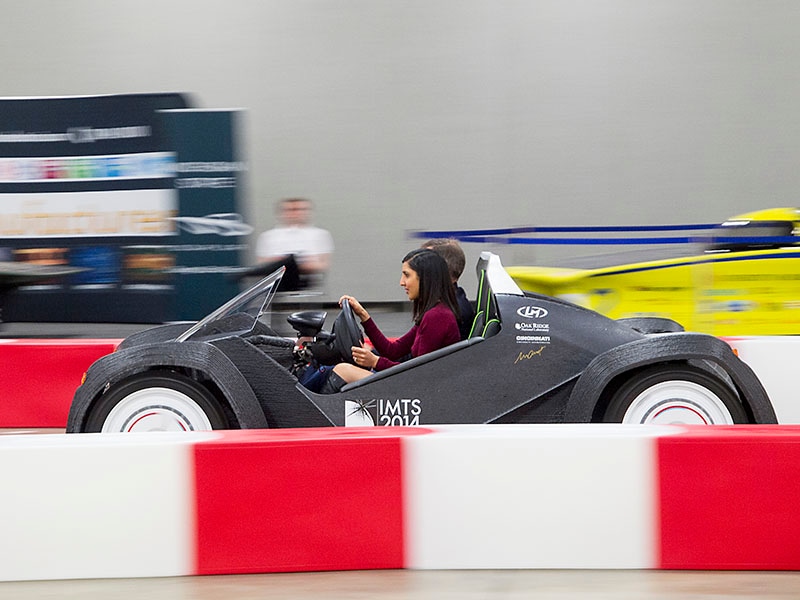 Photo by Megan Green
10. Volvo City Safety
It's been with us for so many years now that it's easy to forget just how advanced Volvo's City Safety technology really is. City Safety employs a LIDAR sensor mounted at the front of the vehicle (at the top of the windshield) to keep a close eye on the area immediately in front of the vehicle. If it detects a car, pedestrian, or cyclist cutting in front of you while you are driving, it can immediately brake for you in order to avoid a collision. At low speeds, City Safety will even completely stop a car or crossover, and if you're going faster than 10 miles per hour it can still slow a vehicle down to the point where any potential impact is much less serious than it could have been.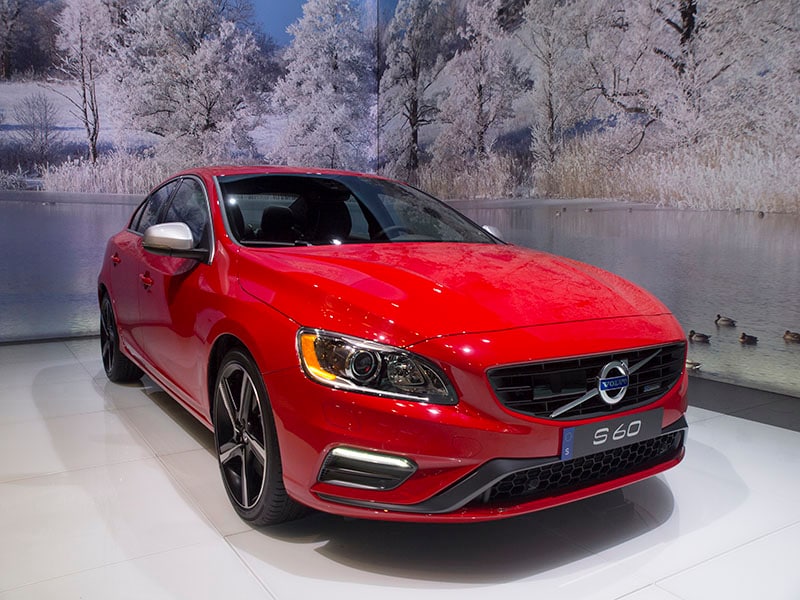 Photo by Megan Green