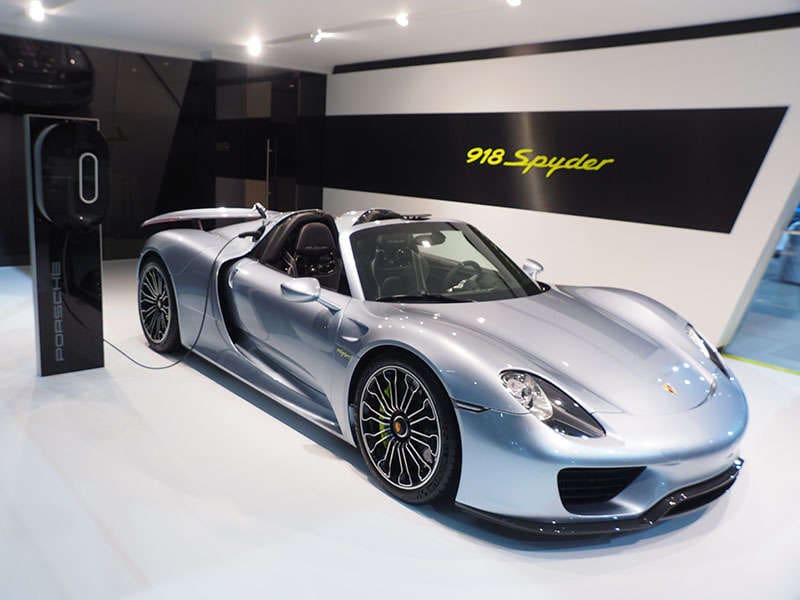 Photo by Megan Green
Hybrid cars haven't always been cool - in fact, there was a time when the 'hybrid' tag described a fairly dull-to-drive segment of the industry.  That's no longer the case, as there are now a fair number of cool hybrid cars, vehicles that offer intriguing driving dynamics, outstanding performance, or at the very least attractive styling that places them above more pedestrian options.  You'll still usually have to spend more than you would on a Prius to get behind the wheel of a cool hybrid car, and most of these models aren't focused exclusively on efficiency, but each shows how the hybrid market has expanded since those dark early days.
Let's take a quick look at 7 cool hybrid cars.
Cool Hybrid Cars - 01 - 2014 Cadillac ELR
The 2014 Cadillac ELR is a striking luxury coupe that features some of the most eye-catching hybrid car styling around.  Built around a revised version of the same hybrid drivetrain that powers the Chevrolet Volt, the Cadillac ELR drips with luxury on the inside, offering the latest Cadillac CUE interface, reams of leather, and a snug 2+2 seating arrangement.  Capable of traveling on battery power alone for roughly 37 miles, the ELR's performance is quite snappy thanks to the 157 horsepower and 295 lb-ft of torque from its electric engine.  A gasoline generator is on hand to provide an additional 300 miles of range if you can't find an electric plug to recharge the Cadillac's battery.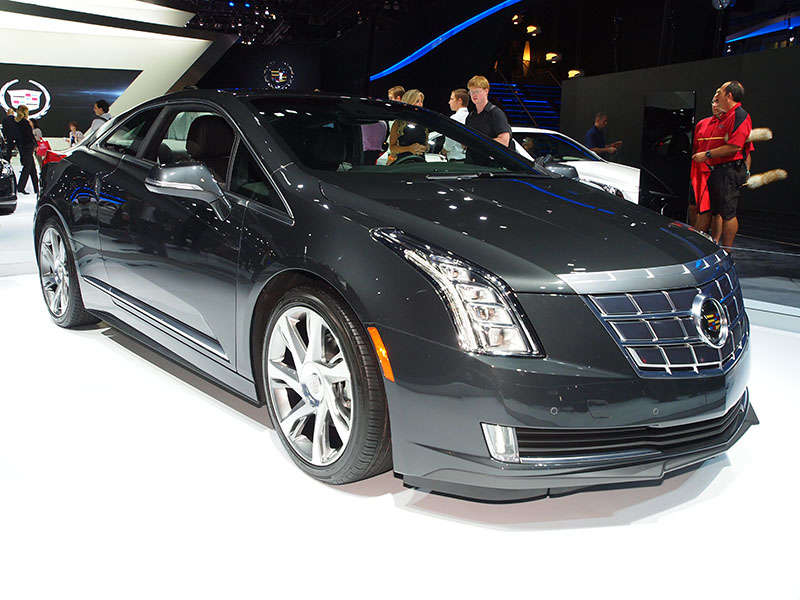 Cool Hybrid Cars - 02 - 2014 Honda CR-Z
The two-seat 2014 Honda CR-Z hatchback is the only hybrid car you can get with a manual transmission, which scores it major cool points right off the bat.  Designed to provide a sporty drive at an affordable price, the Honda CR-Z manages to land somewhere in the middle of frugal and fun with a chassis that is willing to twist and turn with the road ahead but an engine that isn't quite as responsive as it should be.  The CR-Z is motivated by a 1.5-liter four-cylinder engine that works together with a single electric motor to produce 130 horsepower and 140 lb-ft of torque.  A continuously-variable automatic transmission is available for those who don't want to shift the car themselves.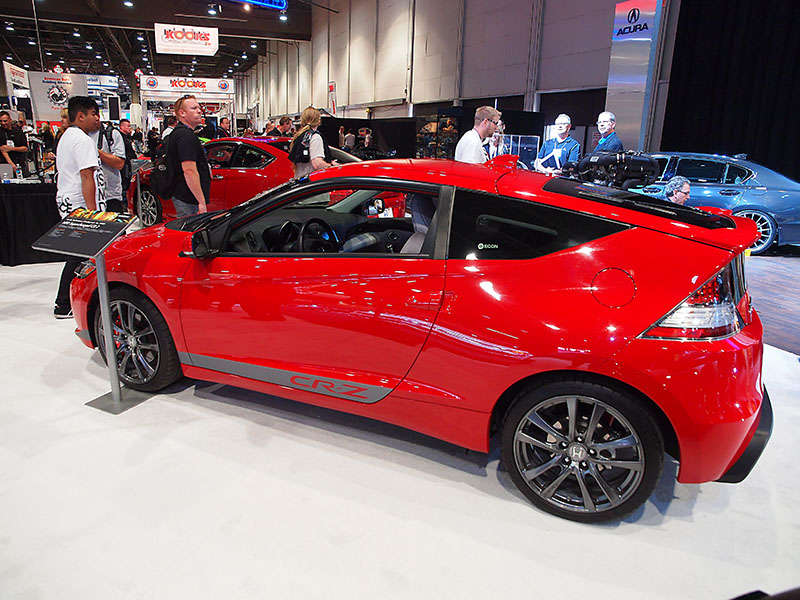 Photo by Megan Green
Cool Hybrid Cars - 03 - 2014 BMW ActiveHybrid 3
The 2014 BMW ActiveHybrid 3 definitely puts efficiency in the backseat in favor of performance, which isn't necessarily a bad thing.  Sure, the BMW ActiveHybrid 3 can 'coast' on battery power at highway speeds, but its primary purpose in life is to impress drivers with outstanding acceleration.  The vehicle's electric motor design allows it to unleash a considerable portion of its 330 lb-ft of torque instantaneously once the go-pedal is pushed to the floor, and the 3.0-liter turbocharged six-cylinder engine under its hood helps out with during the 5.1-second sprint to 60-mph by way of its 335 horsepower.  It's a bit too heavy to handle as sharply as other BMW 3 Series examples, but it's definitely one of the quicker hybrids on the market.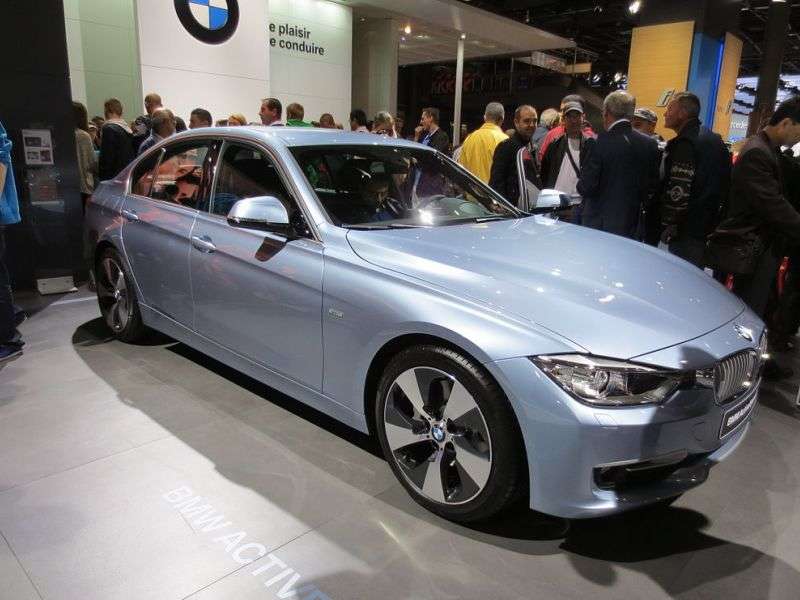 Cool Hybrid Cars - 04 - 2014 Infiniti Q70 Hybrid
The 2014 Infiniti Q70 Hybrid follows a philosophy that is similar to that of the ActiveHybrid 3 but stretched over a larger, more comfortable package.  The mid-size Infiniti Q70 Hybrid delivers a high level of luxury that dips generously in the technology bin in order to add features such as adaptive cruise control, adaptive headlights, and even an available air purifier.  More importantly, the Q70 Hybrid is a near rocket ship thanks to the 360 horsepower produced by its 3.5-liter V-6 and single electric motor, which drive the rear wheels for maximum dynamic satisfaction.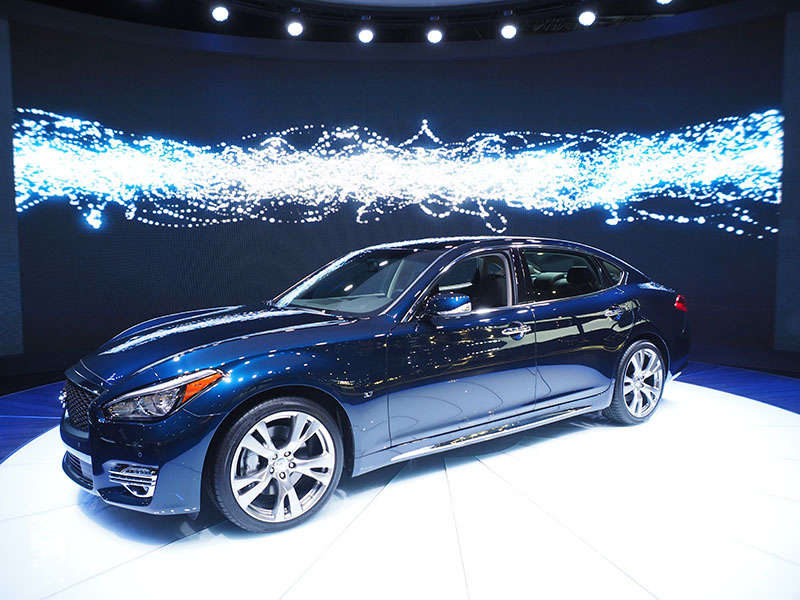 Photo by Megan Green
Cool Hybrid Cars - 05 - 2014 Lexus CT 200h
The 2014 Lexus CT 200h makes it onto our list of cool hybrid cars for two reasons: its styling, and its chassis.  Especially when ordered with the F Sport package, the Lexus CT 200h offers up the kind of outgoing first impression you don't often find in an entry-level hybrid hatchback, a clean, modern look extends inside the CT 200h's practical cabin.  Unfortunately, this little battery-assisted vehicle borrows its 134 horsepower drivetrain from the Toyota Prius (1.8-liter four-cylinder engine, two electric motors), which means you never really get to find the limits of the Lexus' well-tuned suspension system.  At least the car gets 42-mpg combined, which is not too bad of a consolation prize.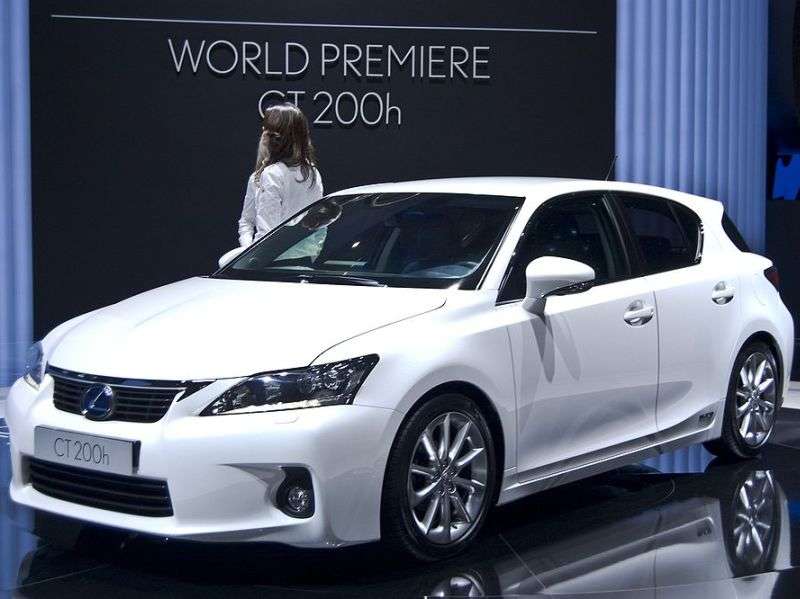 Cool Hybrid Cars - 06 - 2015 BMW i8
The 2015 BMW i8 is a game-changing plug-in hybrid that manages to strike a near-perfect balance between performance and efficiency.  This sports car offers a 1.5-liter three-cylinder engine and a single electric motor that split their output to the rear and front wheels, respectively.  The all-wheel drive BMW i8 is shifted via a six-speed automatic transmission that manages its 357 horsepower and 420 lb-ft of torque output to allow it to hit 60-mph in 4.2 seconds.  It also offers 22 miles of electric-only range and the kind of futuristic styling that wouldn't look out of place in the next Tron sequel.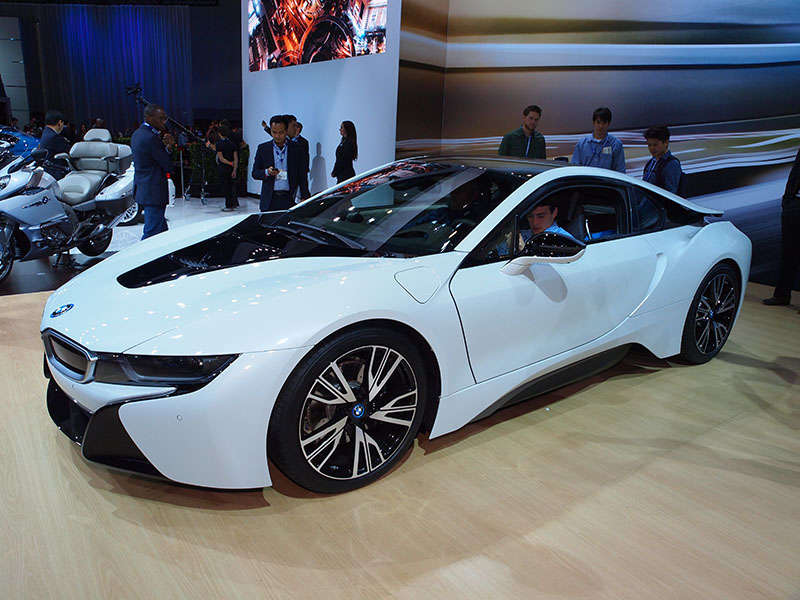 Photo by Megan Green
Cool Hybrid Cars - 08 - 2015 Porsche 918 Spyder
The 2015 Porsche 918 Spyder takes the i8 concept to the next extreme, elevating itself to supercar status by way of its 887 horsepower and 944 lb-ft of torque when its hybrid drive system is being used to maximum capacity.  The Porsche 918 Spyder features a 4.6-liter V-8 engine that's attached to the rear wheels, but there are also two electric motors that can kick in on each axle to up the ante to the near-1,000 lb-ft of torque plateau.  A top speed of 214-mph is possible with the 918, and the car can even drive at 93-mph for almost 20 miles on battery power alone.  When the car's lithium-ion battery pack is empty it can be plugged in to the wall and charged in as little as two hours.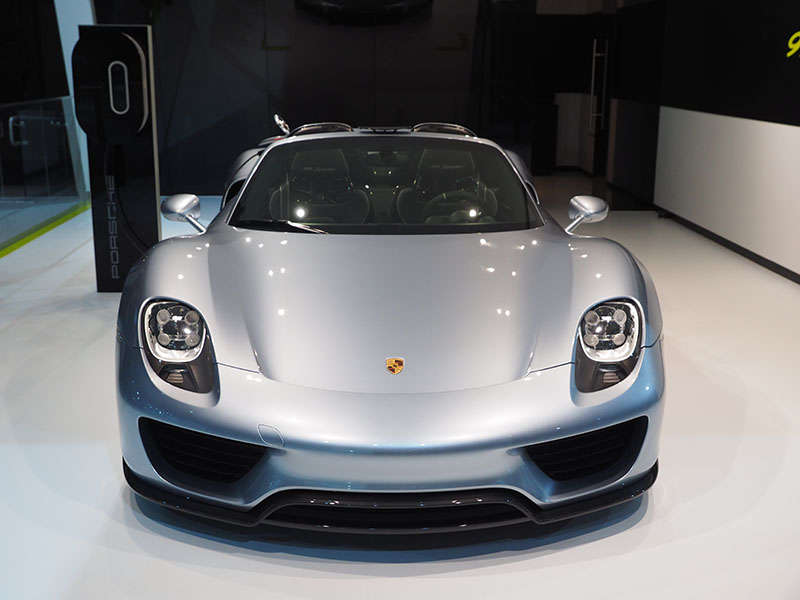 Photo by Megan Green