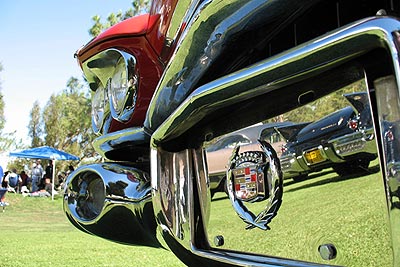 Cool Classics: Photo Gallery- Check out the local high-falutin', fancy-schmancy country club on any given Sunday, and the only relics you'll find are the white-haired retired financiers, entrepreneurs, and former CEOs sipping off a double Dewar's on the rocks. Unless, of course, you're strolling the greens of the Rolling Hills Country Club for the Palos Verdes Concours d'Elegance. Sponsored this year by Acura, which proudly displayed its redesigned 2007 MDX for all to appreciate, the show recently celebrated its 14th anniversary with everything from 1911 Auburns to 1930's bread trucks and 1960's Italian exotics. Check out the following pages for candid snapshots of the four-wheeled attendees.
1911 Auburn Model N rear
One of the show's older entrees, a 1911 Auburn Model N Touring, was displayed by the Dailey family of Palos Verdes. Founded by Frank and Morris Eckhart, Auburns were named after the Indiana town in which they were built, starting in 1903. The 1911 Touring Model N featured a two- or four-cylinder engine.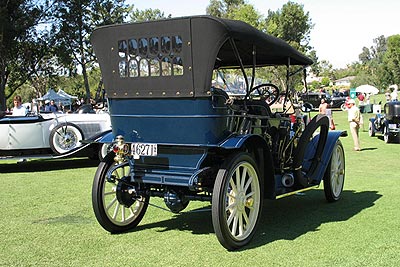 1911 Auburn Model N front
Like nearly every vehicle on display at a high-end car show, this 1911 Auburn Model N Touring likely looks better today than it did when it met its first owner 95 years ago. That's part of what helped it place 3rd in the show's Auburn category. Originally built in Auburn, Indiana, this fine example of automotive history is living out its later years in the upscale Palos Verdes area of southern California.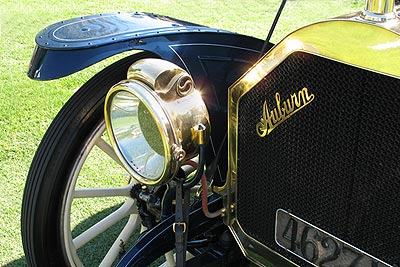 1929 Auburn Boattail front
In addition to its beautiful design, the two-passenger, two-door 1929 Auburn Boattail Speedster used an inline, 120-horsepower eight-cylinder engine to reach a top speed in the 100-mph territory. This particular example is owned by the Weiss family of San Marino, California.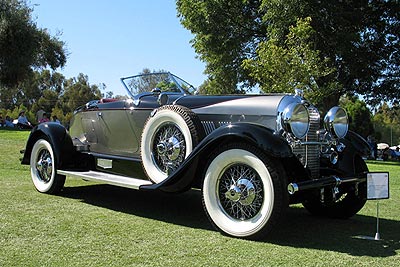 1929 Auburn Boattail side
When it first hit the market, the 1929 Auburn Boattail Speedster carried a base price of about $2,000. That was a big chunk of change in those days, but in return buyers enjoyed copious amounts of chrome, exquisite design, and plenty of power to propel this two-passenger open-top cruiser. Its 125-inch wheelbase rivals those of some of today's full-size trucks.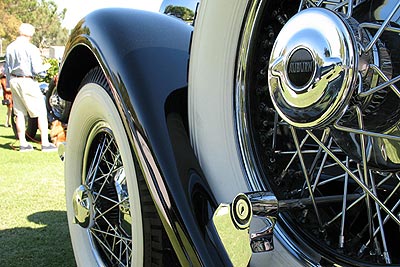 1931 Auburn Phaeton front
This 1931 Auburn 12/60A Phaeton ventured out from Rancho Santa Fe, California to place 1st in its class at the 14th Annual Palos Verdes Concours d'Elegance on September 17, 2006. Owner Paul Emple has a right to be proud of his pride and joy, which sports a 160-horsepower, 6.4-liter V12 engine. The rear-wheel-drive 12/60A Phaeton accommodated four passengers, and originally sold for about $1,600.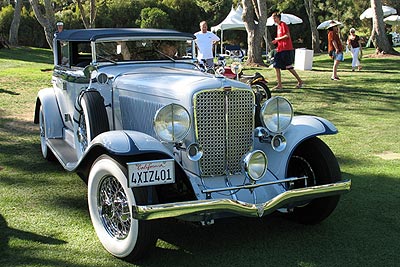 1931 Auburn Phaeton hood
Granted, the cars of today may be aerodynamic, safe, relatively efficient, and full of handy technological features, but few measure up in terms of detail and style. Take the front end treatment of the 1931 Auburn 12/60A Phaeton, for example, with its large hood ornamentation and steel grille, which was surely hand crafted. There are contemporary versions, though there numbers are far and few between, and they're often reserved for models sold to the upper echelon of car buyers.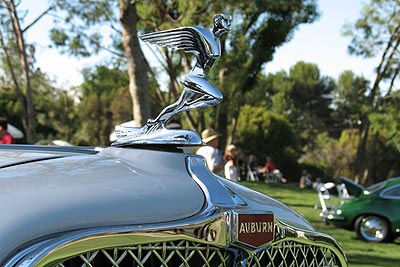 1935 Auburn Phaeton front
In contrast to earlier models, this 1935 Auburn All-Weather Phaeton, with its blackwall tires and relative dearth of chrome, appears a bit underwhelming. What you see here was the result of the combined efforts of Gordon Buehrig, who was responsible for styling, and August Duesenberg, who focused on the Auburn's powertrain. This particular example is housed in Escondido, California.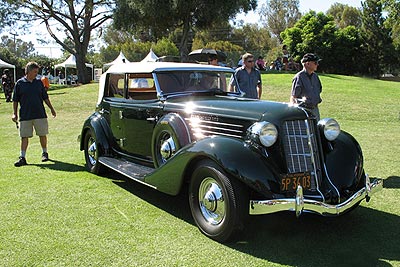 1935 Auburn Phaeton side
Besides ushering in new styling, 1935 was important to Auburn for another reason – it marked the introduction of a supercharged model. Under that long hood was a 280 cubic-inch eight-cylinder engine that, with assistance from a supercharger, boasted 150 horses instead of the standard 100.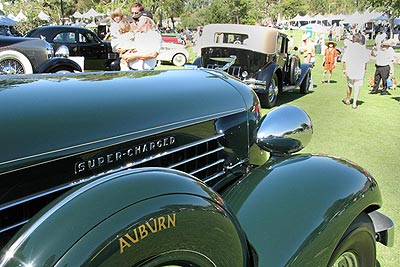 1959 Cadillac Deville front
Founded in 1903 and brought into the General Motors fold in 1909, Cadillac has long reigned supreme in terms of American automotive luxury. Today, there are countless competitors from around the globe, many of which arguably build a better "Cadillac," but they were but glimmers or utterly absent from the U.S. landscape when this chromed land barge hit the scene in 1959. Large and finned, the Deville convertible exemplifies the grandiosity of 1950's America – big families, big houses, and big cars.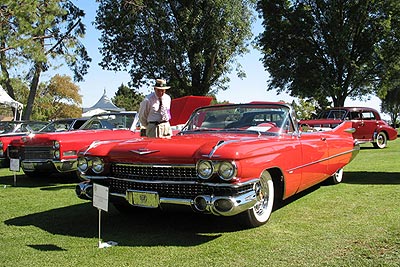 1959 Cadillac Deville rear
Despite retro's stronghold on the current new-car scene, do you honestly think this type of design will ever make its way back to your dealer's showroom? We don't either. So, if the groovy taillights of a 1959 Cadillac DeVille convertible are your thing, you may want to talk with this car's owner, Chris Sabatino, about a possible sale. And you'd better hurry – a trip to the local fair suggests these reflective twin peaks are being grabbed up by carnival ride operators at an alarming rate.