Taurus ends while Ford loses $5.8 billion, Chrysler prays for car buyers and more...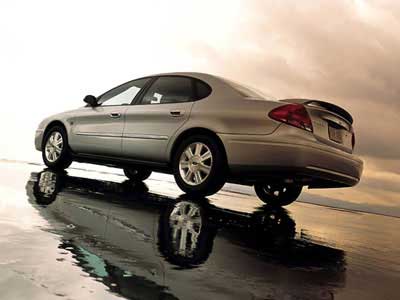 Weekly Consumer Alerts – News: From recalls to crash tests and rebate news, what happens in the world of cars weighs heavily on whether you'll purchase a new car, arrange service or take a road trip.
Click "Next" to read the new car news that matters most to car buyers and drivers.
Gas prices fall, demand soars
The American Petroleum Institute reported last week that as the price of gas has fallen, demand has soared almost four percent in September alone, indicating that more people are driving farther. It's one of the largest one month changes in gasoline demand on record. AAA reports that the average price of regular unleaded gasoline has dropped more than 50 cents a gallon in the past year, to $2.22 last week. Lower gas prices have also impacted used suv sales: according to the ADESA Inc., Big SUVs sold at auction in September went for an average price of $12,558, or 2.6 percent higher than a year ago and 1.7 percent higher than in August.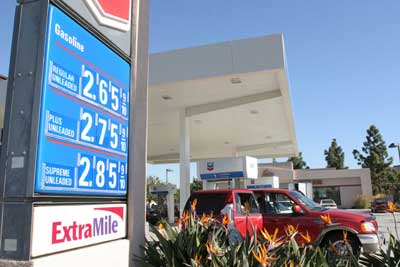 OPEC slashes oil production
But while we've been singing in the cascading downpour of cheap gas, OPEC has been fuming, and has finally slashed oil production by 1.2 million barrels per day, or 4.3 percent of its September output. The cut came in order to stop falling prices, which are bad for rich sheiks but good for poor Americans. It was their first cut for more than two years, and U.S. oil rose 73 cents to $59.23 a barrel on the news.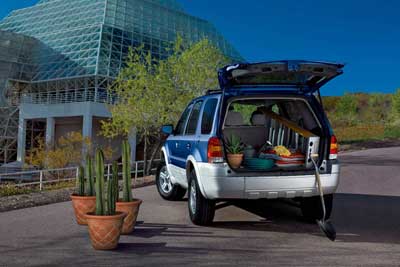 Ford loses $5.8 billion, projects weak Q4
OPEC's move is also bad news for Ford, as the embattled automaker was no doubt hoping for a buck fifty a gallon and a return to popularity for large suvs. As it is, however, the likes of the Expedition remain bolted to dealer lots, to the tune of a $5.8 billion loss in the third quarter --- with a weaker fourth quarter expected, and shrinking market share. Ford also released news of a coming financial restatement going back to 2001 and involving certain derivative statements. Stay tuned as more information emerges.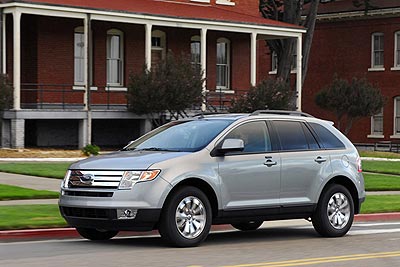 Chrysler prays for car buyers
Chrysler, meanwhile is also experiencing some significant sales sorrow, and has set up a team to cut costs to the tune $1,000 per vehicle. Picture it: because you really don't need a seat in the all-new PT Cruiser! Chrysler is also taking a more spiritual route to declining car sales, with plans for a marketing campaign that targets worshipers at mega-churches. According to the Wall Street Journal, the carmaker will host one-day test drives at churches in Chicago, Philadelphia and Los Angeles. In exchange for trying out a car, participants will get free tickets to a Patti LaBelle's Gospel concerts, and everlasting life.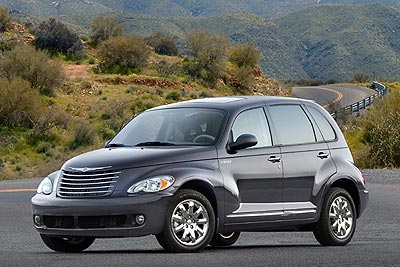 Silverado commercial features 911, Katrina
Normally, at this point we'd start up on the woes over at GM. But like the hometown Tigers, the Detroit darlings have been on a roll of late. Recently, they debuted the new Silverado pickup truck with a controversial commercial that mixes shots of the truck, children, cowboys and working men with images of 911, Hurricane Katrina and the Vietnam War – among others. We want to know – what's your take? Is it appropriate to connect significant – and tragic – moments in US history to a new vehicle for sale? Has the Silverado, on sale in the US for close to 100 years, earned the right to cloak itself in these moments? Or has GM crossed the line into poor taste and crass commercialization? Can a vehicle ever become part of the fabric of our society? Email us at editor@autobytel.com and weigh in with your opinion!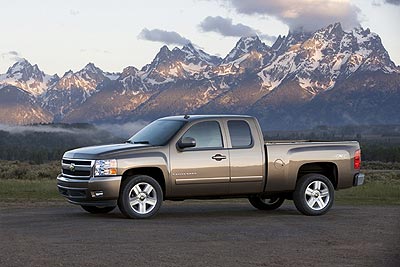 Nissans recalled over ignition
Nissan has a different type of commercial out for its Titan, one that focuses on heavy metal and up close shots of the truck – though not at the gas station, for obvious reasons. Funny, there's also no mention of the US recall they currently have. But then again, that's on 70,000 04 to 06 Muranos and 10,000 Maximas that have intelligent keys. It's not so smart, however: sometimes the cars don't engage properly, and the engines could start even when the ignition is turned off and the driver moves the steering wheel.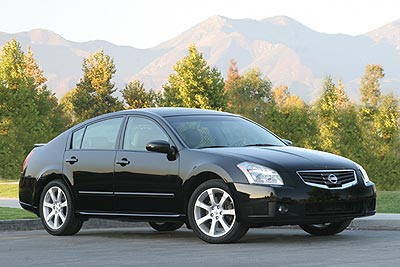 Speed limit detection technology
Thanks to Nissan, now our cars even start for us – whether we want 'em to or not. What's next, a car that tells us when the speed limit changes, warns us that we're going to fast, and even slows down…for us? You bet. Thanks to the technology company Siemens, there's a speed limit detection system in the works. The system may actually help lead foots avoid citations by scanning the roadside for changes in the speed limit and notifying the driver. Drivers can also program the technology to slow the car via cruise control when the posted limit changes. No word on when it will become standard equipment at your local Lamborghini dealership.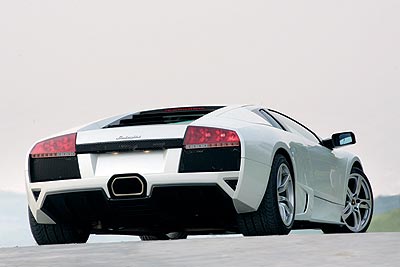 SEMA Show begins with Buicks
Technology like speed limit detection and other wonders will be a big hit in Vegas next week when the car world converges on Sin City. There, thousands of aftermarket products and custom cars will be showcased at the annual SEMA show – what amounts to the largest carnival of cars and car things. This year, look for the debut of several hot new cars, including 11 custom Buick Lucernes (all fitted for hearing aids and a cane holder). There are also a slew of Volvo C30 concepts as well as custom Dodge Nitros, and a Baldwin-Motion Camaro Super Speedster.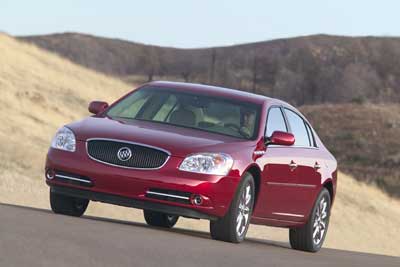 Taurus ends production after 21 years
There may even be a custom Taurus or two on the SEMA show floor. The Taurus, a once proud name in the Ford family that took the brunt of too many fleet sales and the odd oval fixation of Ford designers, has ended production after 21 years and 7 million models sold. Once it was the best selling car in America – the last domestic sedan to lead that segment, in fact – and now it says a sad and silent goodbye. The last Taurus will reportedly be sold to the founder of restaurant, though there are reports that there's at least one harried businessman just off a flight from Toldeo, Ohio, who wants to rent it.
Photos courtesy of the automakers, Ron Perry