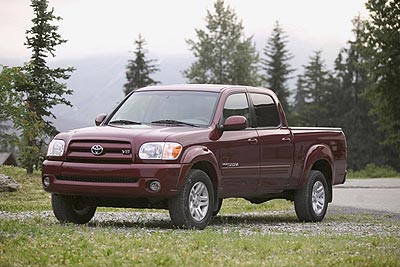 Toyota Tundra and Sequoia Recall – News: Toyota Motor Sales U.S.A. has launched a huge recall effort on 533,000 Tundra and Sequoia models for front suspension components. At issue are the ball joints, which can potentially fail and cause drivers to lose control of the vehicle. Some owners have reported that the joints have broken, causing the vehicles to collapse onto its front wheels. Affected owners will be contacted in February, whereupon the ball joints will be inspected and, if necessary, replaced at no charge to the owner.
Why it Matters
Toyota has built a reputation for quality and problem-free vehicles, but has come under criticism recently for the number of recalls and other problems it has suffered. This is the second time in two years that the company has recalled trucks for faulty ball joints. The first recall in 2005 involved more than 750,000 Tacomas, 4Runners, Tundras and Sequoias from the 2001-2004 model years because of a similar problem. Last year, Toyota recalled more than 1 million vehicles spanning most of its range for a variety of problems, tarnishing the company's reputation for reliability.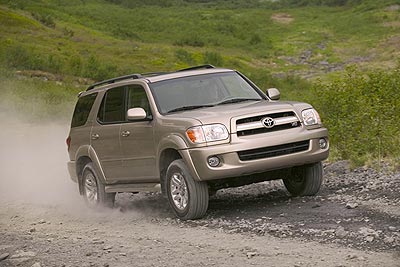 What a Ball Joint Does
A ball joint is a suspension component that connects the control arm to the steering knuckle. A solid shaft is connected to a ball, which is located in a lubricated socket. The joint allows the suspension to move and for the front wheels to steer the car while still providing a solid attachment point for suspension components. It is a critical component as it frequently supports a large part of the vehicle's weight on the suspension. In the 2005 recall, Toyota admitted that the ball joint may have been damaged during the component's construction, but it has offered no explanation for the failures in this recall.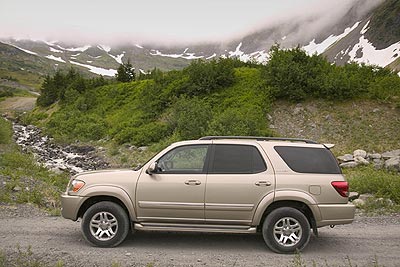 Toyota Tundra
The Tundra has not made a significant impact in the full-size truck market, but with sales averaging over 120,000 vehicles a year, it is a solid seller for the company and has laid the groundwork for its replacement, the much larger 2007 Tundra. Note that the redesigned Tundra is not affected by the recall.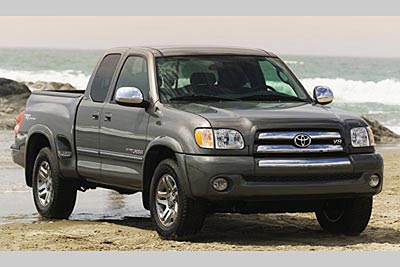 Toyota Sequoia
The Toyota Sequoia is based off the same full-size truck platform as the Tundra, and shares most of its mechanical hardware. It has not matched the sales volume of full-size SUVs from Ford and GM, but it has recently suffered the same sales decline as the buying public's tastes have shifted away from that class to crossovers that are more fuel efficient and easier to drive.
Photos courtesy of Toyota Motor Sales