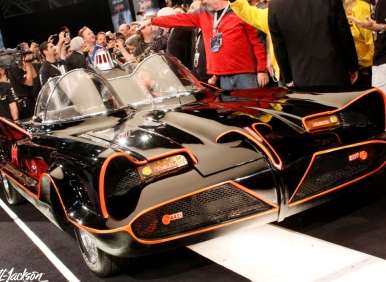 January is a big month in the car world with classic car auctions.  This year we saw the introduction of the new Corvette Stingray (only the 7th new generation for the icon since 1953) in Detroit.  On the other side of the country, in sunny Scottsdale, Arizona, each January gives us a view into the state of the classic car industry.  This year, the hobby appears to be off to a big start for the year.
Most Americans who pay any attention to classic cars immediately think of Barrett-Jackson's weeklong auction thanks to seemingly nonstop TV coverage. However, visitors to the Phoenix area this time of year will actually find six large auctions than span the entire spectrum of classic cars, from Muscle to Mercedes and from exotic to familiar.
To put the scale of this week's sales into perspective how about this: $223,800,000.  That's right, over $220 Million worth of cars changed hands in a matter of days.  The average selling price was just over $100,000.  Recession?  What recession?  Last year saw $183 Million in sales with an average price of $85,000 or so.  Guess some of us should have put our 401Ks into hard drivable assets.
Classic Car Scene: Barrett-Jackson in Scottsdale
Barrett-Jackson, with over 1,300 cars sold, accounted for nearly half of this total with a reported $102.5 million.  The big sale from the event is unlikely to be repeated.  The Batmobile from the 1966 TV series related motion picture… the original from the show that has been in the position of it's creator George Barris ever since, sold for a whopping $4.62 million including buyer's premium (the commission that people buying at the auction have to pay… but not including tax, title and license).  This was more than a car, it was the sale of a cultural icon and it's unlikely to ever see pavement under its tires.  Imagine the memory of driving your kids to school in that car… even just once!
This wasn't even the most expensive car of the week, only the third priciest.  Top sale went to a 1958 Ferrari 250 GT California LWB Spider, which sold at the Gooding and Company auction for $8.25 million.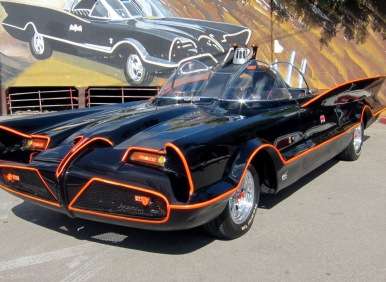 Classic Car Scene: Gooding Auctions in Scottsdale
Comparing Gooding and Barrett-Jackson is difficult.  Barrett-Jackson is an enormous event with tens of thousands of spectators, television cameras, and even a midway offering everything from adjustable mattresses to automotive collectibles.  There are also auto show style displays from large manufacturers like Ford, GM, and Lexus and an enormous selection of cars that surely offers something for everyone.  It's become a bucket-list entry for anyone with an ounce of motor oil in his or her veins. 
In comparison, Gooding was a quieter affair set up in a comfortable tent near a Scottsdale shopping mall and offered a total of 104 vehicles for sale over two days.  Of these, 101 sold with an average price of $519,727.  Gooding started with Mimosas instead of beer and offered the crème de la crème for discerning collectors.  David Gooding and his company have developed quite a reputation since he had his first auction adjacent to the Pebble Beach Concours d'Elegance back in 2004. Six of the ten most expensive cars sold in Scottsdale came through the Gooding sale.  Following the Ferrari California Spider was a 1959 Porsche 718 RSK Roadster at $3,135,000 a one-of-a-kind 1957 Maserati 150 GT Spider at $3,080,000, a 1935 Mercedes-Benz 500K Cabriolet A at $2,750,000, a 1933 Duesenberg Model J for $2,695,000, and a 1938 Bugatti Type 57C Atalante for $2,035,000 and more.  These were all world-record prices for their respective models… and if readers think this was limited to unobtainable cars, Gooding sold perhaps the world's best 1963 Studebaker Avanti for $74,800. There was even an amazing Model T pickup truck that appeared to be wearing its original paint.
Sales at Gooding totaled $53.5 million, a whopping 31% increase over their 2012 auction despite a few less vehicles on offer. Stock market, indeed.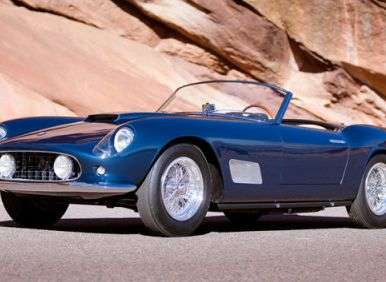 Classic Car Scene: RM Auction in Scottsdale
Next up, and perhaps a bit more luxurious in tone given it's location at the Frank Lloyd Wright designed Arizona Biltmore, was the RM Auction.  Over a one-day sale, RM sold 75 out of 84 vehicles for a total sale of $36.5 Million and an average price of $485,544.  Just slightly behind Gooding's Ferrari, RM had the second highest sale of the weekend of another Maranello treasure, a 1960 250GT SWB Competizione Berlinetta at $8,140,000. Their second highest seller was a 1967 Shelby Cobra 427 at $2,007,500.
If you see a trend here, it seems that aside from vehicles famous for shuttling caped crusaders, classic sports cars were in big demand.  Ferraris of all vintages were bringing record prices… with even a 1973 246 Dino GTS setting a world-record price of $506,000 or more than double previous high sales. Sporting Mercedes 300SLs were flying off the shelves and setting records.  These are all perpetual investment-grade cars. A sudden new trend this year was Toyota FJ40 Land Cruisers. The rough and tough off-roader of the late 1960s and 1970s seemingly appearing everywhere in Scottsdale.  Every auction seemed to have one nicer than the next with some sales topping… hold your breath… $80,000.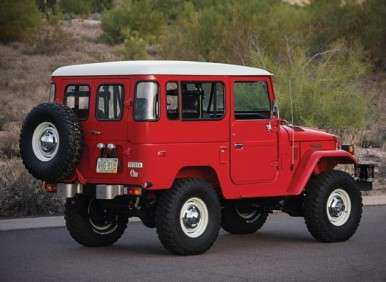 Classic Car Scene: Bonham Auction in Scottsdale
Bonhams auction results, in any other context, would have been impressive.  They sold 91 vehicles for a total of $13.4 million with an average sale price of $147,296.  Two cars here topped the magic $1 million mark, a 1938 Mercedes-Benz 540K Cabriolet A and a 1972 Lamborghini Miura P400 SV, at $1.3 million and $1.2 million respectively.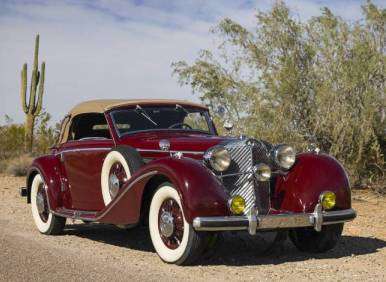 Classic Car Scene: Russo and Steele Auction in Scottsdale
Russo and Steele, another auction house often featured on television, sold 422 vehicles for a total of $16 million.  This was an average price of $37,975, but there were many cars offered here, ranging from MG Midgets to Mercedes 300SLs.  Unlike Gooding, RM, and Bonhams, Russo and Steele emphasizes classic American iron.  Besides the obligatory 300SL, top sales included rare Camaros, Corvettes, Shelby Mustangs, and a 1940 Willys Deluxe Coupe which rounded our their top ten at $148,500.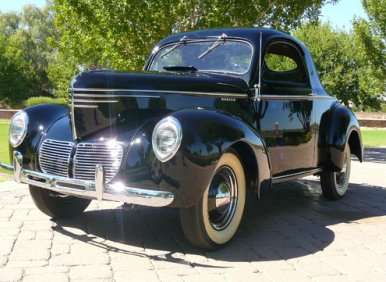 Classic Car Scene: Silver Auction Scottsdale
Lest one think that Scottsdale offers only options for millionaires and billionaires, the Silver auction sold 208 cars for a total of $2.8 million, or an average of $13,628.  Their top sale was a 1967 Corvette Convertible at $62,640 and their top ten included 1969 Chevrolet Camaro at $38,610.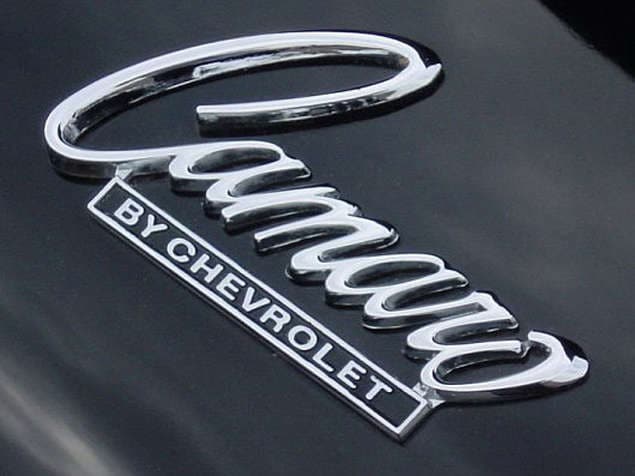 Classic Car Scene: Classic Cars Seen in Scottsdale
Part of the fun of Scottsdale takes place far from the auction block.  The parking lots of these events often contain a bit of car porn on their own.  A rare Toyota 2000GT parked in front of the Biltmore near the RM auction likely got more attention than half of the cars in the sale itself.  There was a steady stream of onlookers talking about and photographing the car as it sat parked near the valet stand.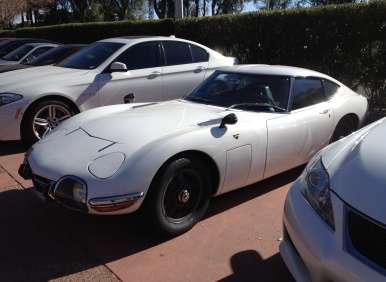 Classic Car Scene: Hagerty Insurance Scottsdale
Hagerty Insurance offered free seminars about different aspects of car collecting at the impressive Penske museum in North Scottsdale.  Surrounded by historic racing cars and memorabilia, one could learn about auto detailing from Tim McNair, one of the best in the business who's work often graces the fairways at the Pebble Beach Concours and Amelia Island, learn about Grand Am racing history directly from the likes of Peter Brock and drivers George Follmer and John Morton, hear Lyn St. James, the first woman to win Rookie of the Year at the Indianapolis 500, and get valuation and buying tips from experts.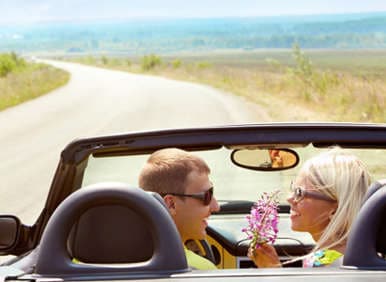 2013 Scottsdale is over, but it isn't too late to begin making plans for next year. This annual Mecca for auto enthusiasts surely offers something for every taste and an opportunity to buy that dream car.  Perhaps we will be looking at 2014 Chevrolet Corvettes here in about 25 years.