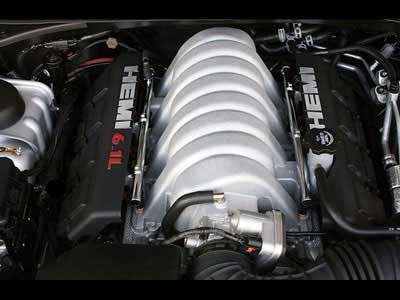 A front-wheel-drive compact sedan with 250 lb.-ft. of torque, a full-size pickup truck that reaches nearly 155 mph, and an off-road icon that reportedly gets to 60 mph in less than five clicks. They all exist thanks to DaimlerChrysler's Street and Racing Technology (SRT) team of engineers. When it comes to SRT-badged vehicles, it's all about horsepower, torque, big tires, sticky handling, and in-your-face looks.
Photo 2 -- 300 SRT-8
Since it was introduced, the Chrysler 300 has been a tremendous success, and developing an SRT version has only made things better. Powering the 2005 Chrysler 300C SRT-8 is a 6.1-liter, Hemi V8 with 425 horsepower at 6,200 rpm and 420 lb.-ft. of torque at 4,800 rpm.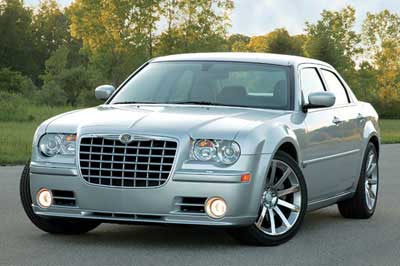 Photo 3
Filling the 2005 Chrysler 300C SRT-8's wheel wells are massive 10-spoke, 20 x 9-in. alloy wheels with P245/45R20 front and P255/45R20 rear Z-rated, Goodyear F1 Supercar Performance tires. Behind those you can see the powerful 360-mm vented front discs and 350-mm vented rear disc brakes.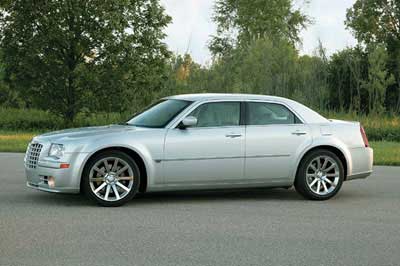 Photo 4 -- 300 SRT-8
In addition to the 6.1-liter Hemi, the 2005 Chrysler 300C SRT-8 includes unique features like body color front and rear fascias, heavy-duty engine cooling, high intensity discharge headlights with washers, and a 276-watt Boston Acoustics sound system with a six-disc CD changer.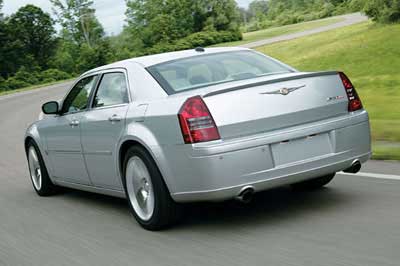 Photo 5 -- Charger SRT-8
It just may have one of the most menacing faces sprung from the Big Three in recent years. And with a 425-horsepower Hemi behind it, there's plenty of muscle to back up the bad attitude. Power for the 2006 Dodge Charger SRT-8 comes from a 6.1-liter V8, with horsepower peaking at 6,200 rpm and 420 lb.-ft. of torque rolling on at 4,800 rpm.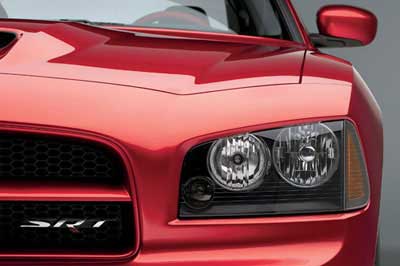 Photo 6 -- Charger SRT-8
Pricing for the 2006 Dodge Charger SRT-8 has not been released, but models will hit dealers' lots in the last months of 2005. Interior appointments include unique trim, deeply bucketed sport bucket seats with suede inserts and red stitching, and dark-faced gauges with a 180-mph speedometer.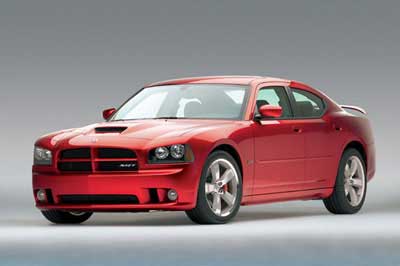 Photo 7 -- Charger SRT-8
With a focus as much on handling as raw power, SRT engineers outfitted the 2006 Dodge Charger SRT-8 with specially tuned shocks, springs and stabilizer bars, while lowering the ride height by half an inch. Five-spoke alloy wheels wear Goodyear Supercar F1 tires measuring 245/45R20 on the front and 255/45R20 on the rear.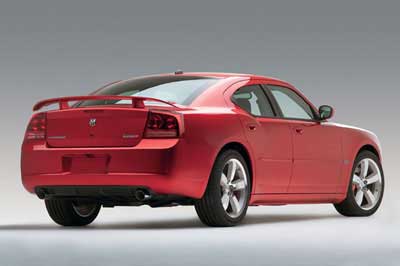 Photo 8 -- Crossfire SRT
There are two versions of the 2005 Chrysler Crossfire SRT-6 – one is a coupe and the other is a soft-top roadster. Pricing for the SRT-6 coupe starts at $46,095 and the roadster starts at $50,395. Both prices include a $925 destination charge.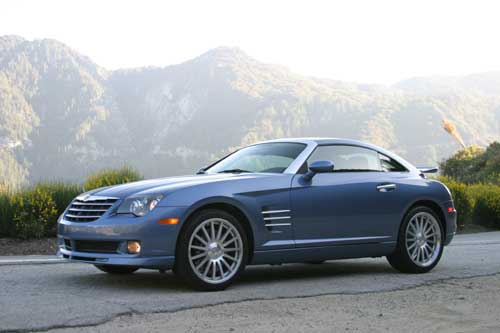 Photo 9 -- Crossfire SRT
Power for the 2005 Crossfire SRT-6 comes from a Mercedes-sourced, supercharged, 3.2-liter V6 engine featuring 18 valves and single overhead cams. Horsepower is rated at 330 at 6,100 rpm and torque comes in at 310 lb.-ft. at 3,500 rpm.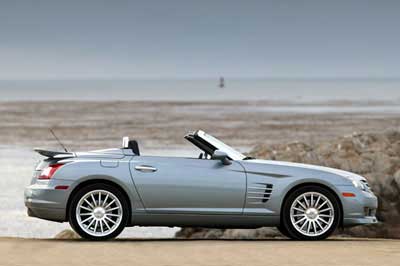 Photo 10 -- Crossfire SRT
Among the many standard features unique to the 2005 Chrysler Crossfire SRT-6 are an Autostick five-speed manually interactive transmission, a performance tuned suspension, multi-spoke SRT alloy wheels, and vented disc brakes that are 30-mm larger in front and 22-mm larger in the rear compared to those found on standard Crossfire models.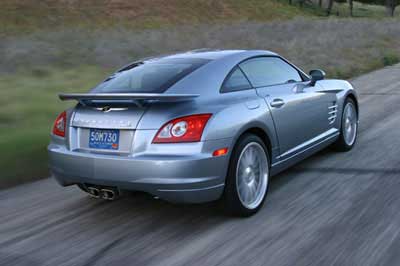 Photo 11 -- Jeep SRT-8
Available as a 2006 model, the Jeep Grand Cherokee SRT-8 marks the first time this rugged off-road brand has worn a badge from the Street and Racing Technology group. To warrant such an honor, this Grand Cherokee features a revised suspension and four-wheel-drive system and, of course, a big Hemi engine.