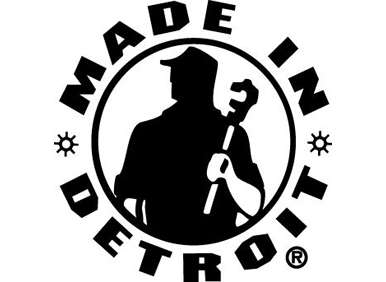 Chrysler's groundbreaking "Imported from Detroit" campaign took home one of advertising's top prizes during the recent 44th annual North American Effie Awards in New York. An acknowledged key to the Chrysler comeback, the brand's popular ad effort received the 2012 Grand Effie as the best-in-show entry.
"The Chrysler work had a depth of effectiveness that stood out from the rest of the Grand Effie finalists," according to award judge Jeff Benjamin, also the chief operating officer for JTW in North America. "They gave that brand its soul back."
This year's award was shared with the two agencies behind the campaign, Wieden+Kennedy and UniversalMcCann.
Effective ad campaign boosts sales
More to the point—since the Effies are specifically based on an ad's effectiveness—the campaign also gave the brand plenty of new customers. The Imported from Detroit initiative first focused on the new Chrysler 200 mid-size sedan, a car that has enjoyed a 148 percent jump in sales through the first four months of 2012. Since then, the Chrysler 300 also has garnered time in the spotlight, and the full-size sedan has responded with a 221 percent boost in volume through April. Even the Chrysler Town & Country is outperforming the industry so far this year, with sales up by 18 percent; all told, the brand has delivered 76 percent more vehicles in the first third of the year as compared to the same time in 2011.
"The 'Imported from Detroit' campaign was more than a commercial; it signified the start of the new Chrysler Group LLC and airing it during the Super Bowl allowed us to share our story with America. We are thankful to all of our consumers for joining us on this journey," said Olivier Francois, chief marketing officer, Chrysler Group LLC. "On behalf of everyone at the Chrysler brand and all of the employees at Chrysler Group we thank the voting jury for this honor."