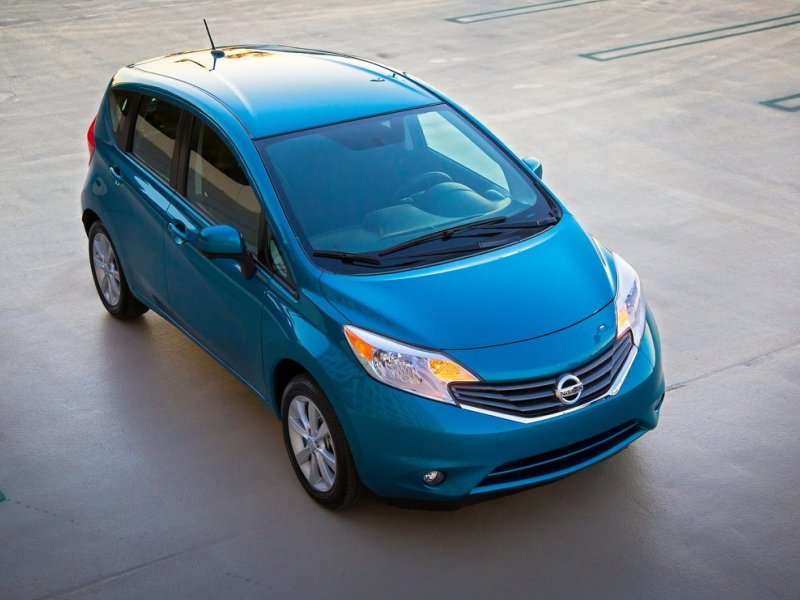 After years of stereotyping small, inexpensive cars as anything but economy transportation for drivers who seem not to care about cars, the era of the fun, impressive, and inexpensive automobile has arrived.  No longer is a low bottom line synonymous with skimpy feature content and a boring powertrain and chassis.  Automakers have finally cracked the formula that allows for interesting machinery at any price, and are making use of trickle-down technology to bring new buyers into the fold.  The market, in turn, is reaping the rewards of a competitive marketplace below $20,000 – a price point that barely separates a good used car from a middling new one.
Herein, Autobytel has selected five economy cars that deliver new meaning to the phrase "cheap and cheerful."
Appeals to serious drivers: 2013 Mazda2
In a field littered with competitors that exist solely as basic transportation, the 2013 Mazda2 hatchback stands alone as a driver-oriented machine.  Attention given by Mazda to the small details that influence the pint-size Mazda2's dynamics resulted in high dividends.  Steering is crisp and well-weighted.  Braking is smooth.  Cornering, even with a small wheel/tire package, is impressively flat and precise.  And the snick-snick from the gearbox, whether manual or automatic, is satisfying in every shift.  From the company that has consistently delivered on a promise of driver-focused automobiles, it makes sense that the Mazda2 is the sportiest and most fun-to-drive of these five.  And in its ideal setup, with the manual transmission, it offers drivers the opportunity to wring out every one of its 100 horsepower – each time they set out for a drive.
Its driving dynamics
You need more than four usable seats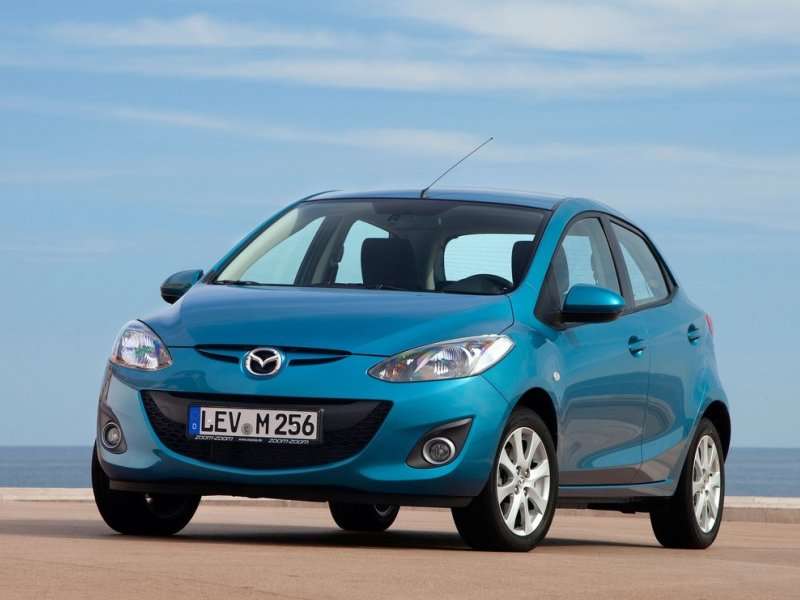 Appeals to technology lovers: 2014 Chevrolet Spark
The 2014 Chevrolet Spark represents an ambitious move for General Motors, by offering up an economy car that uses advanced technology as its unique selling proposition.  Sparks equipped with Chevrolet's advanced, smartphone-based MyLink infotainment system have the capability to stream music, download apps, deliver turn-by-turn navigation, and sync with Bluetooth.  Don't let the Spark's oversized headlights deter you from a second look; thanks to highly stylized body panels and hidden rear door handles, it looks larger than its competitors, but remains a capable city car.  Although it only has 84 horsepower, the Spark is light enough on its feet to compete in traffic, and does not suffer from a tippy feeling on the freeway.  Accounting for the Spark's available technology, it remains the go-to choice for budget buyers who want to stay connected and up to date.
Its trickle-down technology
You don't own a smartphone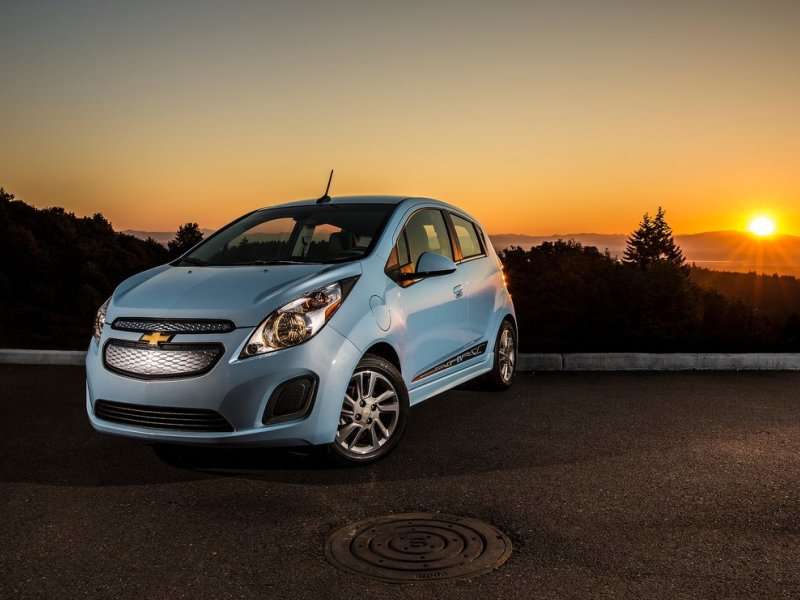 Appeals to families: 2014 Nissan Versa Note
The first thing you notice about the 2014 Nissan Versa Note is just how much emphasis Nissan placed on rear-seat accommodations.  Like its sedan sibling, the Note hatchback has a backseat worthy of six-footers and families alike, with easy entry and exit through large side doors and legroom to rival much larger vehicles.  The Note's 109 horsepower do a fine job of moving it around town, and it is the only one of these five to offer a continuously variable transmission (CVT) that helps it achieve up to 40 mpg on the highway – quietly and without frenetic engine redlining.  If you need to carry five passengers in comfort, and need to do so frugally, the Note might be one of the best bets for the price.
Its large backseat
You crave excitement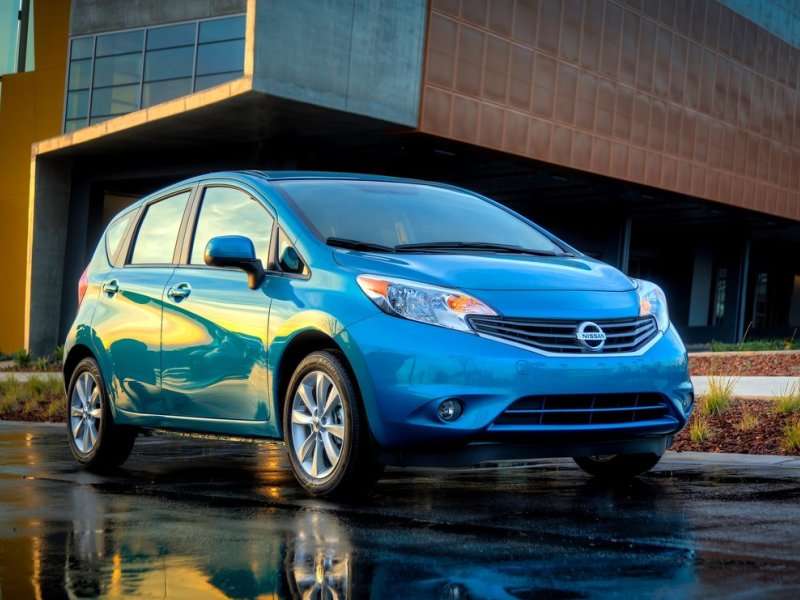 Appeals to non-enthusiasts, too: 2013 Hyundai Accent
Perhaps you're not into hair-raising commutes to work, syncing your life with your car, or competing for the front valet spot with over-the-top styling.  The 2013 Hyundai Accent is the choice among this grouping that will satisfy and exceed the needs of drivers who require nothing more than A-to-B transportation.  Available as a sedan and a hatchback, the Accent is one of the older models here (introduced in 2010), but undetectably so.  Its 138 horsepower is a substantially higher amount than its competitors here, and manifests in strong power delivery and fuel economy especially on the highway.  The Accent also benefits from Hyundai's long-term warranty coverage, which will come in handy after years of living with this solid choice.
Its quality and warranty
You need more feature content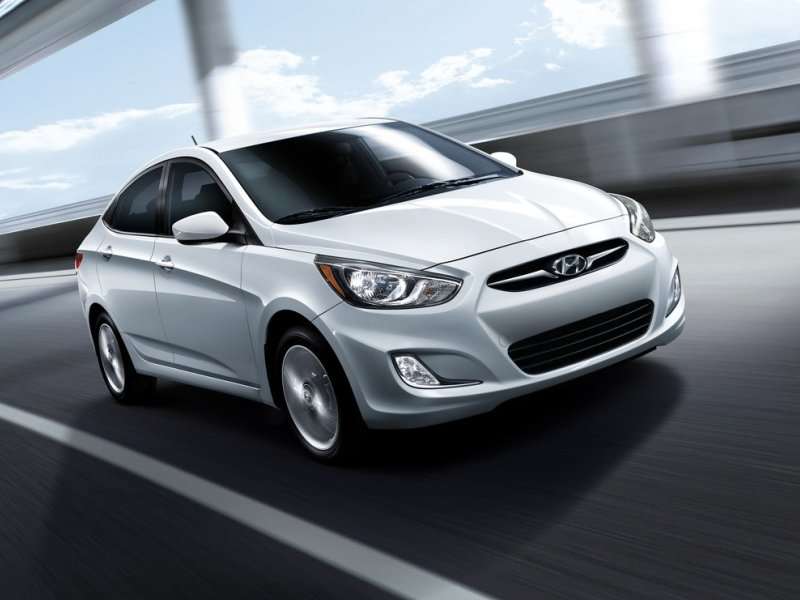 Appeals to the intersection of fashion and engineering: 2014 Ford Fiesta
For 2014, the Ford Fiesta sedan and hatchback received a facelift to modernize a design nearly five years on the market.  Highlighted by a revised grille and taillights on both the sedan and hatchback models, the changes to the Fiesta are otherwise under the skin.  A 1-liter, three-cylinder 123-horsepower engine and a hot, four-cylinder 197-horsepower engine join the ranks of the standard-bear 120-horsepower engine, to create a model lineup more diverse than any of the other four models on this list.  Driving dynamics rival the Mazda2's, with good weight to primary driver inputs. The hatchback may sacrifice interior headroom for the sake of style, but the sedan's large trunk more than compensates. 
Its looks
You need more space