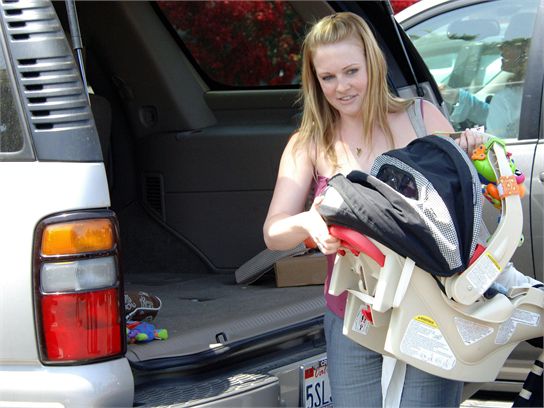 Many celebrities spend their time in chauffeured vehicles. When it comes to celebrity parents however, they often themselves become the chauffeurs. What rides can you expect to see in the spotlight? Lots of SUVs (almost entirely), more Mercedes-Benz G-Wagons, Range Rovers, and Cadillac Escalades than a Lil' Wayne music video, and one Prius for good measure (I swear, celebrities do drive them). Enjoy the Parade!
Page 2
A nice Sunday drive through Beverly Hills in the back of a Bentley…yep, that was my childhood too. Minus the $200,000 convertible, the gated mansions, the pop star fashion model for a mom and international soccer star for a dad. I did have a car seat though (made from a phone book and yarn).
The four-door version of the Bentley Continental, the Flying Spur, tops the Parenting for the Ridiculously Rich annual list of family-friendly sedans. I have a subscription, I would know.
Page 3
A scene from the never-aired remake The Wonder Years: Orange County.
The 1960's Arnold family from the original Wonder Years drove a Dodge station wagon. Dodge still makes a wagon (though not for long) and it's called the Magnum. The main difference between the two? The former was totally lame, the latter totally awesome.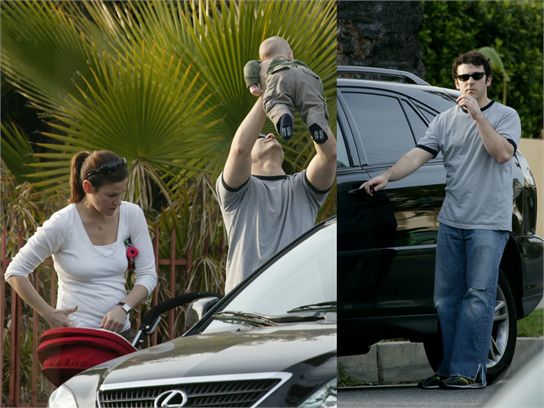 Page 4
The Mercedes G-Wagon has protected everyone from NATO troops to Pope John Paul II. Add to that list Brooke Shields' baby.
Short of a tank, a Hummer H2 would also suffice when it comes to protecting your little prince or princess from the dangers of the suburban world.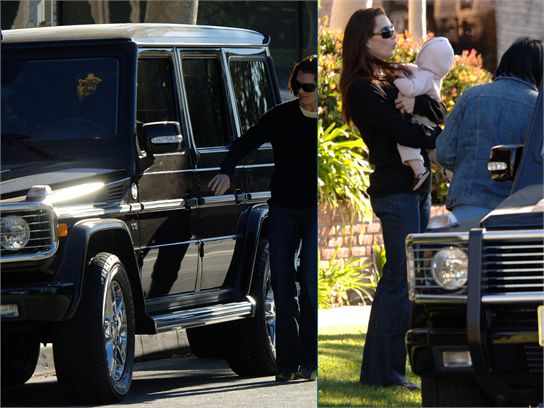 Page 5
The Range Rover child boost calve-toning technique is all the rage among Hollywood moms these days.
I don't know if people realize how expensive Range Rovers are (they top out over $92,000). Check out MyRide's look at some future luxury suvs to see what else is out there.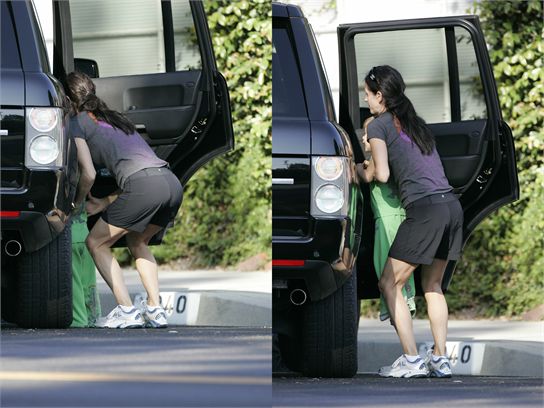 Page 6
Diane Keaton teaches her son Duke the virtues of hard work in the game "clean mommy's Mercedes G-Wagon".
Want to teach your kids the virtues of fuel conservation too? Not going to happen in a G-Wagon. Check out MyRide's look at the future of hybrids.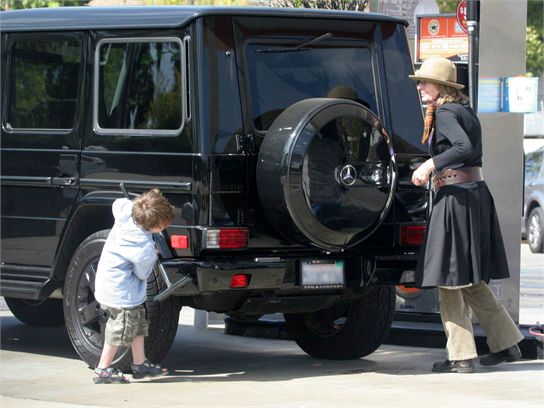 Page 7
Why does Heidi always have to drive the kids? Because Daddy's car, a Ferrari 430, doesn't have room. How convenient!
Are you a parent in need of a good excuse not to drive the kids? Check out MyRide's look at what's next in the world of coupes and convertibles.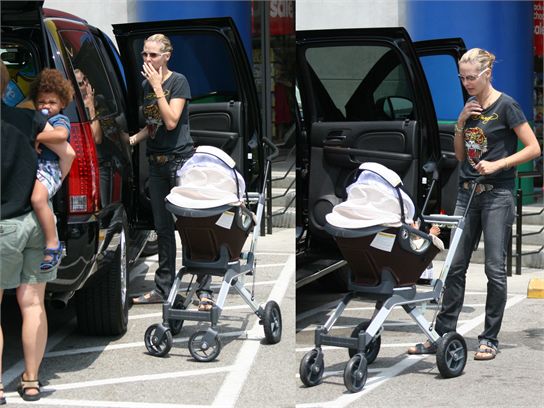 Page 8
Realizing mid-toss she was being watched, Hart reconsiders placing her kid in the Yukon's spacious cargo area.
If you're looking at the Yukon, you might want to examine the GMC Acadia too. It gets better gas mileage, has three rows, and drives more like a car, not to mention it has plenty of room for things in back that are not babies.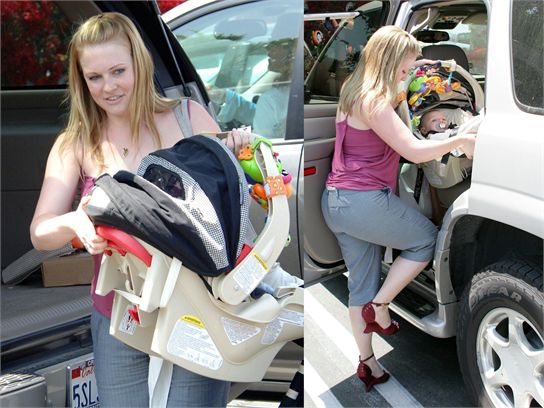 Page 9
Here's an original: a hot Malibu mom driving a brand-new Range Rover.
Another favorite of the hot mom crowd? The Range Rover Sport. Just wait till they see the new LRX.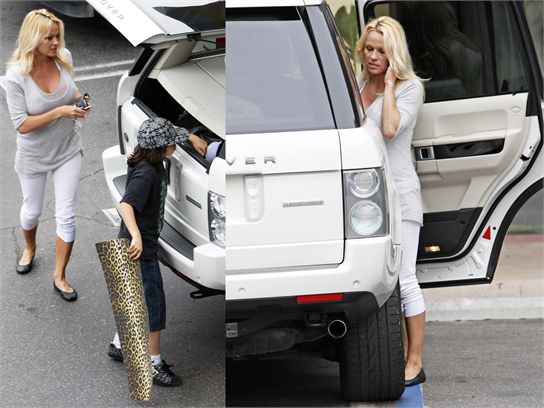 Page 10
Nissan doesn't get much love when it comes to celebrity cars, so welcome to the Parade. That said I'm pretty sure Naomi borrowed this car on a trip to Australia, so just half a point for Nissan.
I'm a fan of the Murano, and if you're a parent looking for stylish design that will make you look younger than that anti-aging cream you're using, you might want to check it out.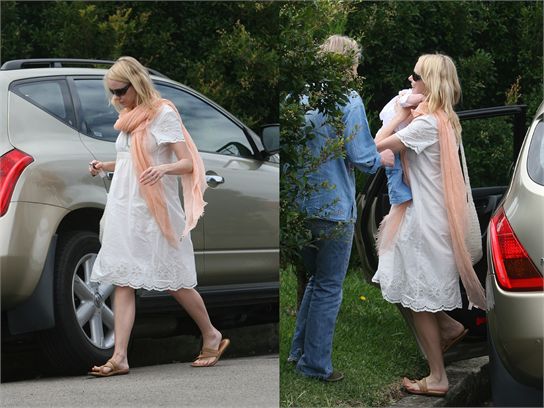 Page 11
Why do celebrity parents drive SUVs? Two words: Birthday parties. After his son received enough gifts to stock a large orphanage, Travis Barker filled an entire Escalade transporting the gifts home.
Need a gift idea? Buy your kid a baby Escalade like the one Britney Spears' son Sean Preston drives.