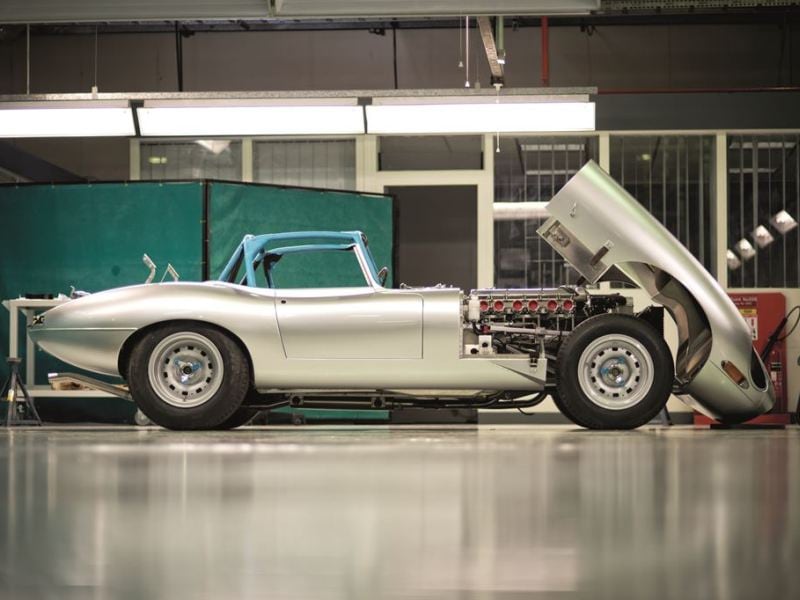 2015 jaguar e type
Money can buy a lot of things, including some of the most enticing automobiles on the planet, but even the richest person in the world can't buy a car if it doesn't exist.  When money is no object then exclusivity becomes the name of the game, with collectors the world over vying for the chance to own vehicles so rare that few other people even know they exist - let alone can afford to own them. 
Automotive exclusivity comes in two different flavors: vehicles with special features that were produced in low numbers with the intention of pleasing modern moneyed buyers, and those that have become exclusive over the years due to there being only a few remaining examples on the market.  Let's take a quick look at 7 of the most exclusive cars in the world and see what ones fall into which category.
01. Lexus LFA
Why is the Lexus LFA leading this list? Released in 2011 with a starting price of $375,000 on the American market, the Lexus LFA is far from the most expensive exotic supercar to have ever hit the streets, but it is one of the rarest, with total production reaching just 500 units for the 552 horsepower V-10 coupe, which featured a six-speed single-clutch automated manual transmission. 
However, the relative rarity of the Lexus LFA wasn't enough to propel it onto our list either - instead, we chose it because of Toyota's bizarre decision to not actually sell the car to clients during its first 12 months of existence.  Instead, specially-selected customers were allowed to 'lease' the car for a two year period, but instead of making monthly payments they were expected to cough up the full $300k right at the outset - and then return the car to Lexus at the end of the agreement or make further arrangements to keep the coupe.
Toyota claimed that the entire program was intended to prevent speculation and keep cars from disappearing into climate-controlled vaults to appreciate in solitude over the course of a few decades.  If this sounds as bizarre to you as it does to us, you're not alone: there was so much outcry about Lexus' leasing scheme that for 2012 it finally relented and allowed buyers to actually, you know, own the vehicle.  Provided, of course, that they signed an agreement that they would offer their Lexus dealer the right of first refusal to buy the car back.  If the buyer ignored this request and chose to sell their Lexus LFA to someone else during the first two years of ownership, they would have to fork over any appreciation to said dealer.  We're getting a headache just thinking about it.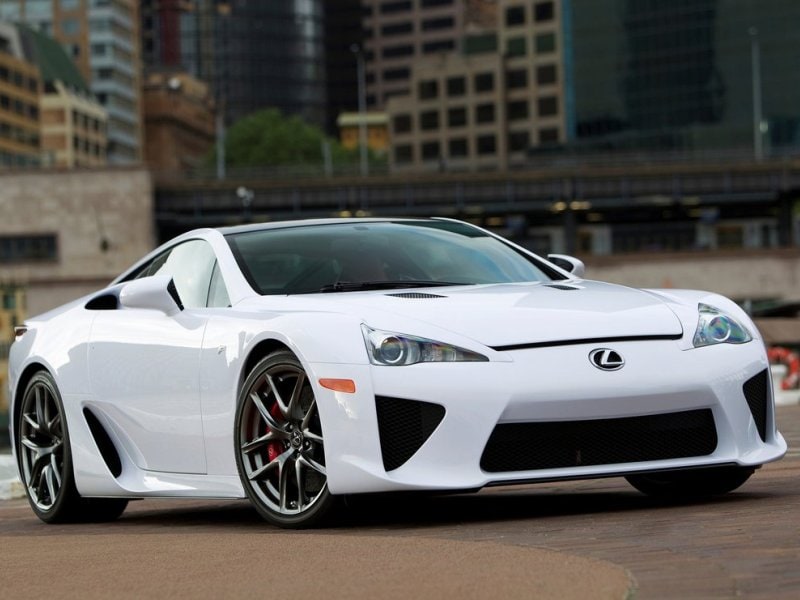 02. Lamborghini Veneno Roadster
A surefire way to get hedge fund managers salivating about your latest supercar is to chop the top off, jack up the price, and then announce you're only going to build nine of then.  Enter the Lamborghini Veneno Roadster, which follows this playbook to a T and, despite the fact that three times as many Roadsters will be produced as compared to the Veneno coupe, is priced at $4.5 million - $500,000 more dear than its fixed-roof counterpart.
What do you get for your money, other than enough sharp angles to mow down a cornfield as effectively as an International Harvester?  How about a 6.5-liter V-12 that generates 740 horsepower and sends this output to all four wheels via a seven-speed single-clutch automated manual transmission?  The entire setup weighs only 3,285 lbs, and the Lamborghini Veneno Roadster has a terminal velocity listed at 221 miles per hour.  Keep in mind that this isn't a convertible - there's actually no roof available at all with the Roadster, which means you'd probably better bring at least a hat if you're planning on an extended road trip behind the wheel.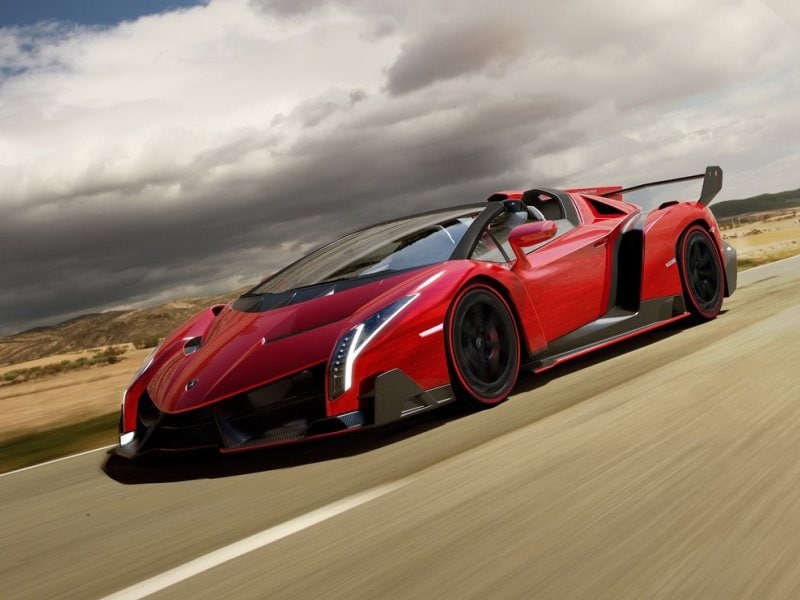 03. Ferrari 250 GTO Berlinetta
A new automotive auction record was set this past summer when a 1962 Ferrari 250 GTO Berlinetta with a legitimate racing history crossed the block in Carmel, California for $38 million.  The Ferrari 250 GTO was intended from the start to be entered into motor racing competition, and with only 39 models made in order to satisfy the FIA's Group 3 Grand Touring Car regulations, the 296 horsepower, 12-cylinder coupe has been called the 'best Ferrari of all time' by a long list of vaunted publications due to its performance, the beauty of its styling, and its rarity.  The particular example that was sold at auction in 2014 had actually been plying race circuits around the world in the company of its owner, Fabrizio Violati, until just a few short years ago - which is incredible given the absolutely bonkers value associated with the model.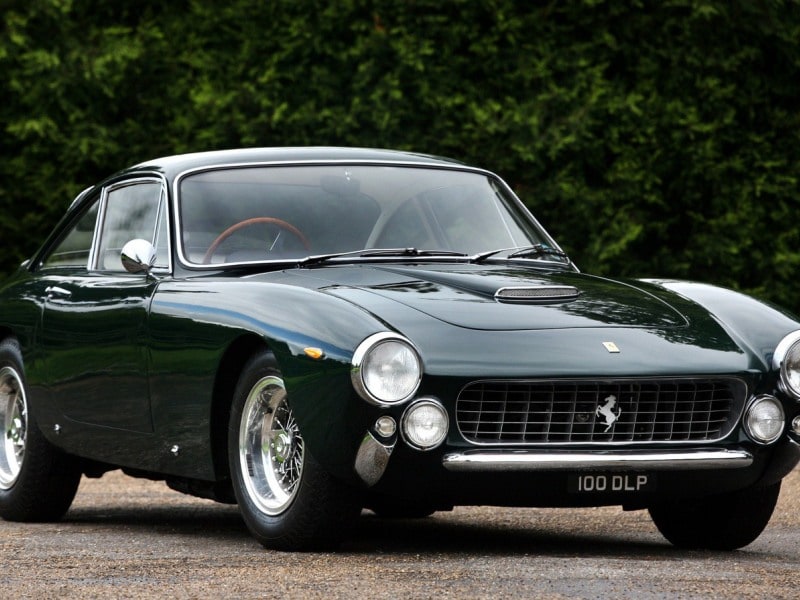 04. Koenigsegg Trevita
In an era where insane performance can be squeezed out of even mid-size sport sedans, artificial scarcity is one of the best ways to make a name for yourself as a supercar brand.  Swedish automaker Koenigsegg is no stranger to this strategy, which was most effectively employed in the marketing of the Koenigsegg Trevita.  There were only three versions of this car ever built.  Three.  Period.  The car sold for just over $2 million, so this means that the folks at Koenigsegg had the chance to squeeze $10 million, or even $15 million out of the Trevita but decided to arbitrarily stop at $7 million.
No matter - what's done is done, and if you look a little more closely at the Trevita you'll realize that it's actually a special edition of the more common Koenigsegg CCXR that has been given 'carbon weave' bodywork that is white in color (giving rise to its name, which means 'three whites' in Swedish).  The Trevita offers a top speed of more than 250 miles per hour, made possible in part by its 1,000 horsepower, 4.8-liter twin-supercharged V-8 engine.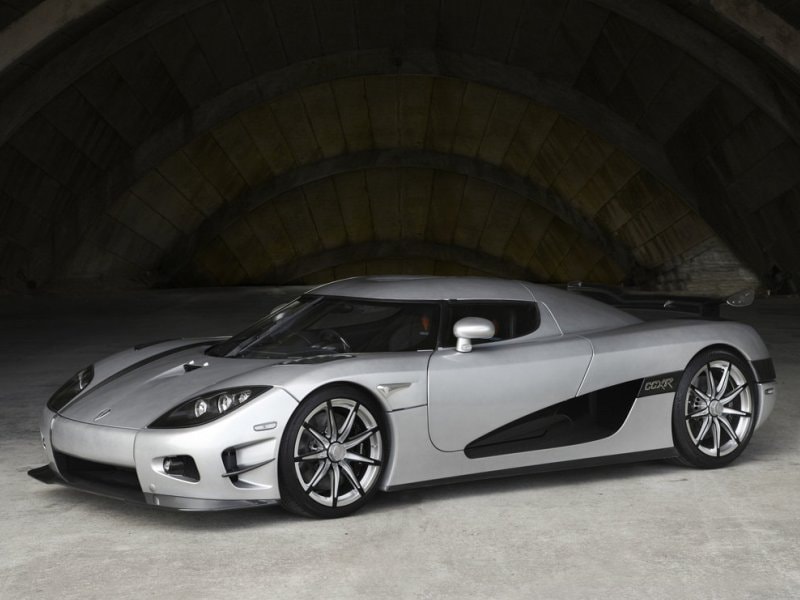 05. Tramontana
Named after the northern wind that blows through Spain, the Tramontana is an open-wheel style sports car that is motivated by a 710 horsepower turbocharged V-12 borrowed from Mercedes-Benz.  Together with the car's extremely lightweight carbon fiber and aluminum design, this is enough to propel the Tramontana to just over 200 miles per hour.  You can buy one and two-seat editions of the car, but we don't recommend the latter unless you know someone crazy enough to sit in the Tramontana's open cockpit with you (there's a closed-cockpit version for wusses). 
Why is the Tramontana (which is built by Advanced Design Tramontana in Spain) on our list?  I mean, sure it's fast, but so is the Corvette ZR-1, right?  You see, they only build 12 of these cars per year - one for each month on the calendar - and the vehicle costs $700,000.  Oh and instead of a serial number, every Tramontana comes with a special verse of poetry specific to that car.  And the badge on the front is made entirely out of white gold.  Yeah.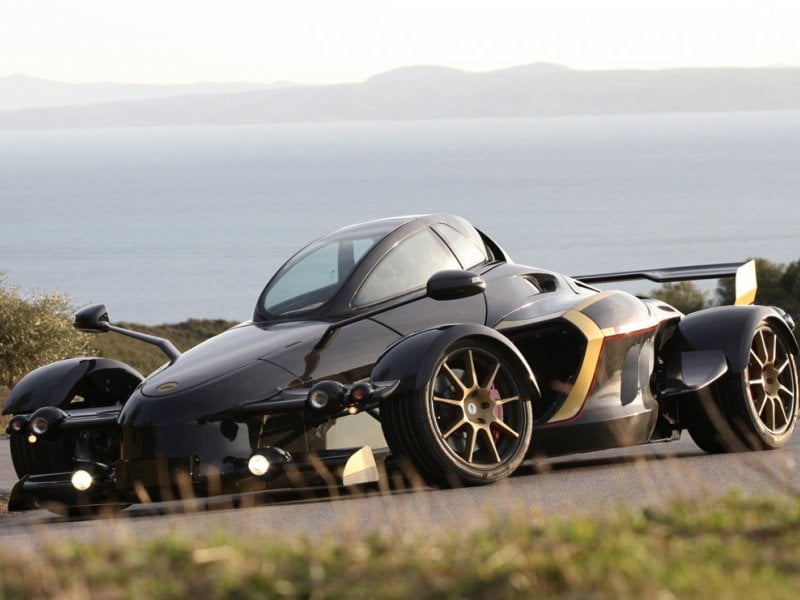 06. Bugatti Veyron Pur Sang
The Bugatti Veyron has almost become a cliché in the world of exclusive cars.  Media saturation has turned a vehicle of which less than 500 were ever made into a perpetual superstar, so if you want to really turn heads amongst the secret cartel of business leaders who control the world's economies and governments you need to roll up in the Bugatti Veyron Pur Sang.  There are just five of these cars on the planet, finished in carbon fiber and aluminum, and wearing a price tag of close to $3 million.  The 16-cylinder engine that comes with the Pur Sang still develops 1,0001 horsepower, and its all-wheel drive system ensures a launch to 60-mph in 2.5 seconds.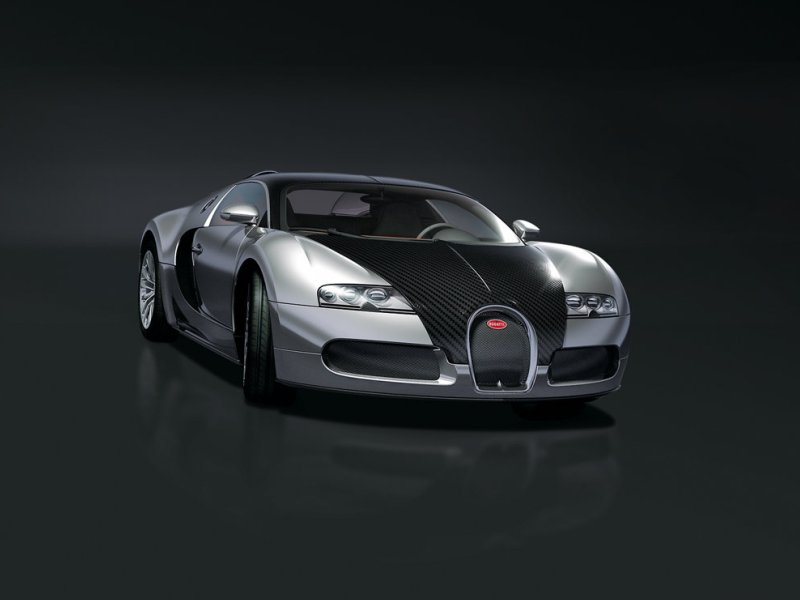 07. Jaguar E-Type Lightweight
Way back in the mid-60s, Jaguar built 12 very special aluminum-bodied versions of the Jaguar E-Type coupe to be entered into racing competition.  The thing is, they planned to build 18, and never got around to finishing the project - until this year.  Jaguar has decided to take the six remaining chassis numbers from the original batch of aluminum E-Types and put together a half -dozen continuation Jaguar E-Type Lightweight models.  The 3.8-liter, six-cylinder cars will produce over 300 horsepower and be entirely hand-built using the techniques employed by Jaguar during the original production era.  Expect a price tag of over $1.6 million each once these gorgeous retro-racers go on sale.