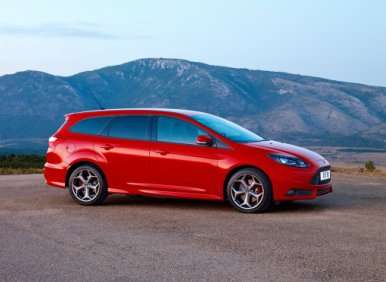 Although the car itself isn't due to arrive in dealerships until later this year, Ford recently opened the order bank for the 2013 Ford Focus ST, providing eager gearheads with an opportunity to get their reservations in early for one of the most hotly anticipated debuts of 2012. And as an added incentive—in case a 252-hp 2.0-liter EcoBoost engine wasn't enough—Ford also will give away GoPro HD Hero2 Motorsports Edition camera packs to the first 1,000 people to place pre-sale orders before August 20, 2012.
"We recognize Focus ST customers are very social in nature and will love having the right tool to share their amazing drive experiences," said Lisa Schoder, Ford Focus ST Marketing manager. "I look forward to seeing videos of the Focus ST taking on some great roads across the U.S."
2013 Ford Focus ST: Highlights
As for Focus ST drivers, they can look forward to one of the most dynamically capable compact hatchbacks to ever take the road, and one that leverages the full range of Ford's performance expertise from around the globe. Consider: In addition to its 252 horses, the Focus ST's EcoBoost engine has been upgraded to deliver 270 lb.-ft. of torque across a particularly wide power band.
"The power delivery has no weak spots, there's no way to be left flat-footed," added Schoder. "At the same time, drivers wanting to spin this motor into the upper octaves will be rewarded."
Then, helping owners make the most of that power, the Focus ST also packs a standard six-speed manual transmission, a sport-tuned suspension, variable-ratio electric power-assist steering, and an enhanced torque-vectoring system. And racing-style front seats from the noted throne-makers at Recaro are available as well.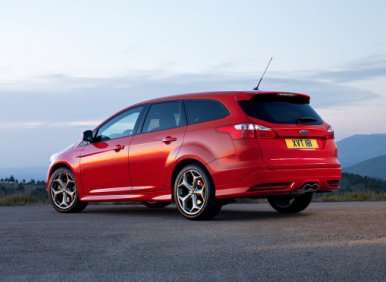 2013 Ford Focus ST: Quick Comparison
Here's how the 2013 Ford Focus ST matches up against some of the industry's other practically priced yet high-performing compacts:
Focus ST: $23,700 (five-door hatchback), 250 hp and 272 lb.-ft. of torque
Mazdaspeed3: $24,000 (five-door hatchback), 263 hp and 280 lb.-ft. of torque
Honda Civic Si: $22,355 (coupe) or $22,555 (sedan), 201 hp and 170 lb.-ft. of torque
VW GTI: $23,995 (three-door hatch) or $24,595 (five-door hatch), 200 hp and 207 lb.-ft. of torque