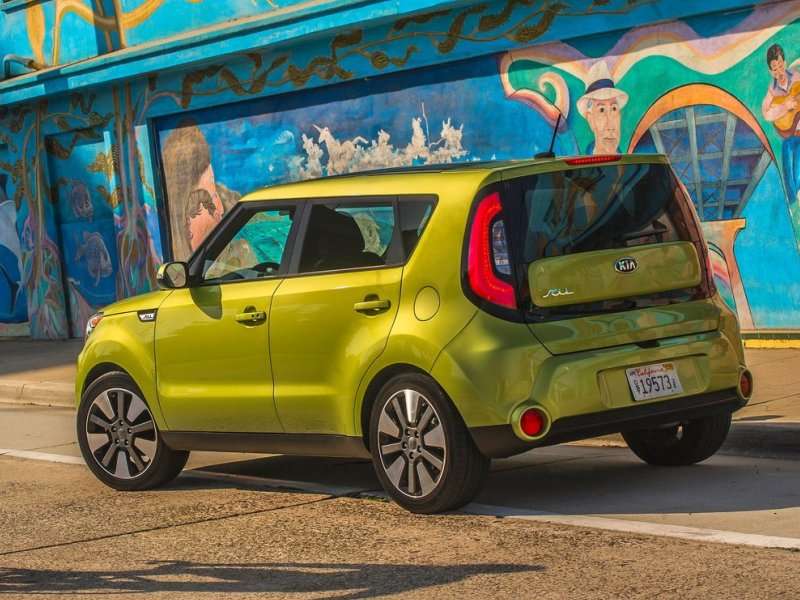 Stations wagons aren't as popular as they once were, but there are still a number of appealing small station wagon options available to fit almost any budget.  Whether you are looking for a luxury car or a basic daily driver with more cargo room than a traditional sedan or hatchback has to offer, you should be able to find a small station wagon that can fill your needs.  If you are willing to think outside of the box, there are also a few unusual station wagon choices that might not readily spring to mind, but which offer an intriguing level of utility in a unique package.
Let's take a look at eight of the best small stations wagons available for 2014.
Best Small Station Wagons for 2014 - 01 - 2014 Volkswagen Jetta Sportwagen
The 2014 Volkswagen Jetta SportWagen (known as the Golf wagon in other parts of the world) offers a more engaging chassis than the larger Jetta sedan with which is shares its name.  Its refreshing driving experience, combined with its ability to schlep up to 67 cubic feet of cargo with its rear seats folded forward, makes it a popular choice amongst the Euro cognoscenti.  For those seeking the one of the most fuel efficient wagons on the road the Volkswagen Jetta Sportwagen can be had in TDI trim, which boasts a 2.0-liter turbodiesel four-cylinder engine that posts 30-mpg in city driving and 42-mpg on the highway (along with 140 horsepower and 236 lb-ft of torque).  The base Sportwagen is motivated by a 170 horsepower, 2.5-liter five-cylinder engine.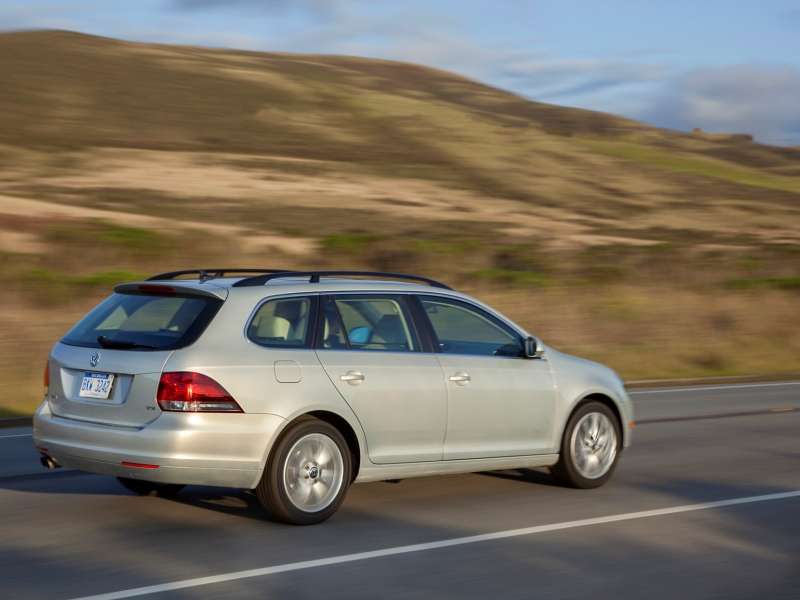 Best Small Station Wagons for 2014 - 02 - 2014 Acura TSX Sport Wagon
The 2014 Acura TSX Sport Wagon is a bit truer to its moniker than the pleasant, but not performance-oriented Jetta.  This means that the Acura TSX Sport Wagon provides more precise handling than its German competitor, along with a more insulated cabin that better fits the vehicle's premium mission.  Unlike the TSX sedan on which the Sport Wagon is based, there's no V-6 option to be had under the hood: all models feature the same 2.4-liter, four-cylinder engine that delivers 201 horsepower and 170 lb-ft of torque.  A five-speed automatic transmission is included with the Sport Wagon, which avoids its sedan sibling's six-speed manual offering.  When it comes time to haul more than just passengers, the Acura provides 66.2 cubic feet of interior storage space.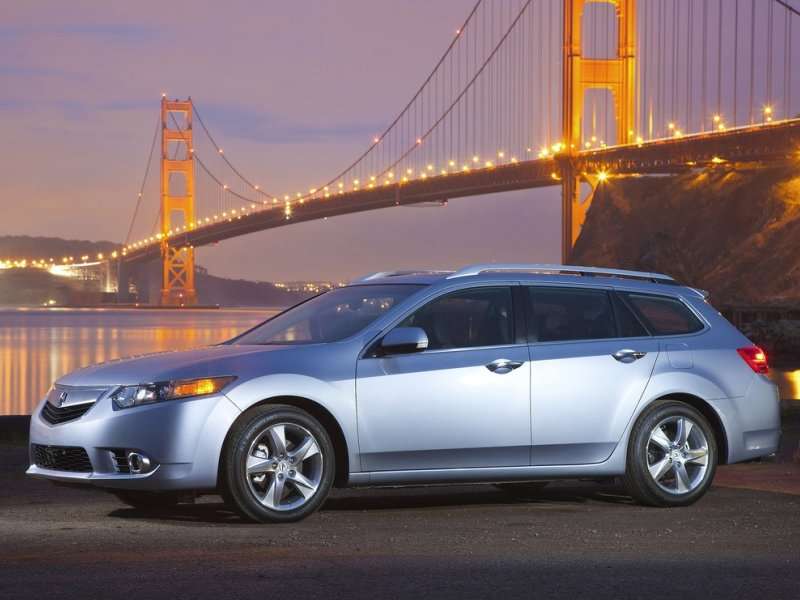 Best Small Station Wagons for 2014 - 03 - 2014 Kia Soul
The 2014 Kia Soul might seem a like a cross between a hatchback and an SUV, but this subcompact's got the long, flat roofline and upright dimensions that put it in the wagon club.  The Kia Soul is an affordable and stylish contender for the spot in your driveway reserved for a practical driver, and its squared-off design gives it 61 cubic feet of cargo room behind the front seats.  Well-equipped for the price, the Soul starts out with a 130 horsepower, 1.6-liter four-cylinder motor but can be upgraded to a 2.0-liter, four-cylinder unit that produces 164 horsepower and 151 lb-ft of torque.  Transmission choices include a six-speed manual and a six-speed automatic (depending on engine choice), while fuel mileage is listed at 27-mpg combined for the larger engine when equipped with the Eco package.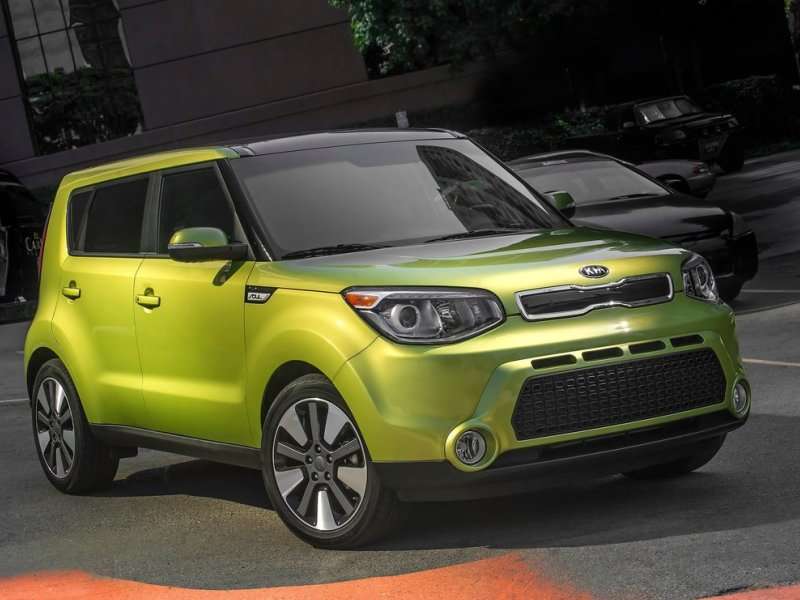 Best Small Station Wagons for 2014 - 04 - 2014 BMW 3 Series Sports Wagon
The 2014 BMW 3 Series Sports Wagon offers more performance than any other member of our list of small station wagons but it manages to not sacrifice any of its luxury charm in the process.  The BMW 3 Series Sports Wagon, like the Jetta Sportwagen, features the availability of a 2.0-liter turbodiesel four-cylinder engine, in this case developing 180 horsepower and 280 lb-ft of torque while returning 35-mpg in combined highway and city driving.  A turbocharged 2.0-liter four-cylinder engine is also in the cards for the BMW, and this unit is good for a healthy 240 horses and 255 lb-ft of torque.  Both versions of the Sports Wagon come with standard all-wheel drive as well as an eight-speed automatic transmission, and cargo space maxes out at 53 cubic feet.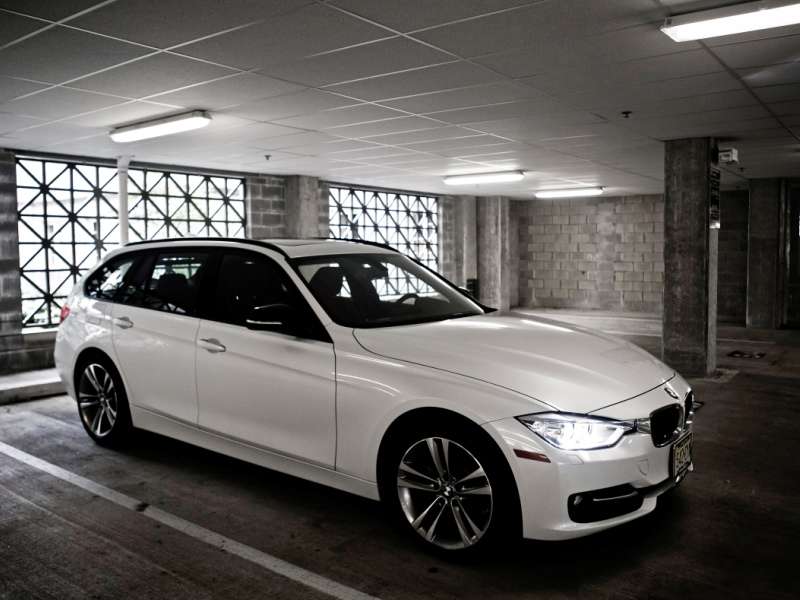 Best Small Station Wagons for 2014 - 05 - 2014 Infiniti QX50
The 2014 Infiniti QX50 is marketed as a crossover but it's easy to see that this compact luxury car is really a tall wagon gifted with a bit of extra ground clearance and the option of all-wheel drive.  The Infiniti QX50 isn't nearly as generous inside as many of the other small station wagons on this list - 47.4 cubic feet of cargo space and a tight rear seat put it near the bottom of the rankings - but that doesn't take away from the fact that when used by a couple the QX50 offers about as much utility as one would need.  The Infiniti is also gifted with a 325 horsepower, 3.7-liter V-6 that additionally produces 267 lb-ft of torque, and it comes with a seven-speed automatic transmission.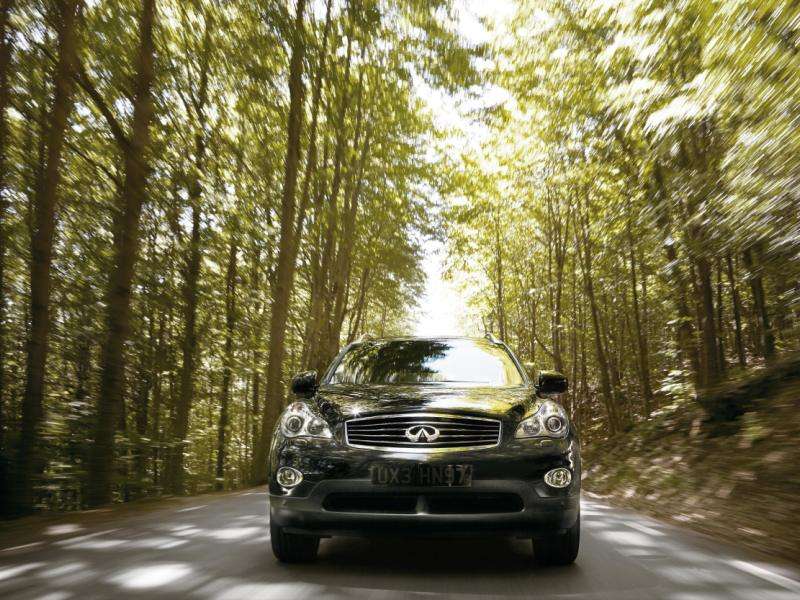 Best Small Station Wagons for 2014 - 06 - 2014 Audi Allroad
While the Infiniti QX50 might be a stealth wagon, the 2014 Audi allroad is a wagon in drag.  What do we mean by that?  The Audi Allroad is at its heart the wagon version of the Audi A4 sedan with a lot more body cladding and extra ground clearance, giving it the illusion of crossover appeal.  The Allroad preserves much of the A4 wagon's driving experience, which means a comfortable ride that lands just short of sporty, and it also features 51 cubic feet of cargo space (just a bit more than the Infiniti QX50).  A single engine option is installed between the Audi's front fenders - a 2.0-liter turbocharged four-cylinder engine good for 220 horses and 258 lb-ft of twist - and quattro all-wheel drive and an eight-speed automatic transmission are also included.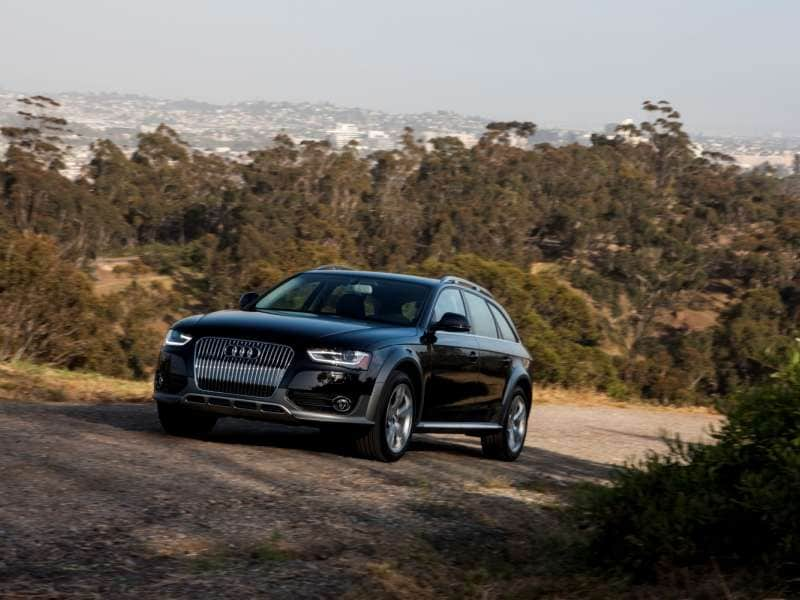 Best Small Station Wagons for 2014 - 07 - 2014 MINI Cooper Clubman
The 2014 MINI Cooper Clubman takes the MINI Cooper's diminutive charms and stretches out the roofline in order to offer a modicum more utility in a still-maneuverable package.  32.8 cubic feet of cargo put it squarely in the tiny wagon category, but the MINI Cooper Clubman's nimble handling and retro appeal give it an edge over many of its subcompact hatchback rivals.  The entry-level, 121 horsepower 1.6-liter four-cylinder engine offered by the Clubman returns 31-mpg in combined fuel mileage, but stepping up to the S model introduces a turbocharged 181 horsepower version of the same engine.  The John Cooper Works edition of the Clubman towers over all with a 208 horse, over-boosted 1.6-liter mill, which, like all versions of the wagon, can be paired with either a six-speed manual or six-speed automatic transmission.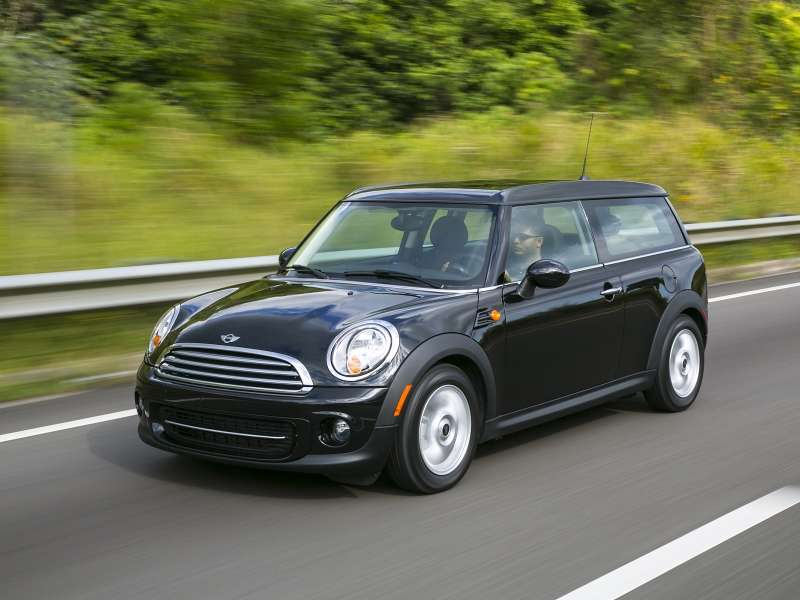 Best Small Station Wagons for 2014 - 08 - 2014 Toyota Prius V
The 2014 Toyota Prius v is another hatchback-turned-wagon, this time building on the bones of the well-establish Prius hybrid.  The Toyota Prius V is substantially larger inside and out when compared against the standard Prius, but it boasts the same drivetrain: a 1.8-liter, four-cylinder gas motor matched with a pair of electric motors to generate a total of 134 horsepower and 153 lb-ft of torque.  Performance might be sluggish, but the Prius V will returns 42-mpg in combine city and highway driving, and it'll do it while hauling up to 67.3 cubic feet of cargo.