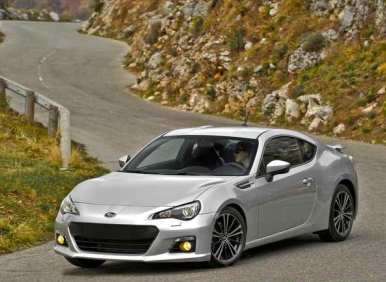 In many ways, sports cars are like a paraphrasing of former Supreme Court Justice Potter Stewart's definition of obscenity and pornography; not everyone can define the term "sports car" clearly, but they think they know one when they see one.
Thus, any discussion of sports cars should always begin with the definition of what a sports car is. While many people automatically lump "sporty" cars such as Camaro and Mustang into the category of sports cars, those cars do not qualify.
So, what is a sports car?
For the purposes of delineating this 2012 small sports cars list, we shall define a sports car as a small two-seat automobile (or one possessing a barely usable rear seat) with distinctive styling and outstanding driving dynamics.
By outstanding driving dynamics, we mean agile handling, a spirited engine, highly communicative steering, and determined braking. The car should also provide drivers the option of controlling the transmission's gear selections themselves. Said control could come by way of a traditional manual transmission with a clutch, one of the new direct-shift gearboxes with an automatic clutch, or a traditional automatic transmission with a well-functioning manual mode.
Ideally, the top should open to admit the elements, whether by means of a conventional convertible roof, one of the new folding hardtops, or a removable "Targa-style" panel. Here though, we hasten to add, the convertible roof is a want, not an absolute need. Several of the cars making this list are available as both hardtops and convertibles—or hardtops only—and yet they satisfy all of the other requirements set forth above.
Confusing?
Well, perhaps it will be clarified for you after perusing Autobytel's listing of the best small sports cars for 2012.
Best Small Sports Cars 2012: Audi TT
Launched in 1998 in Europe, and first sold in North America in the 2000 model year, the Audi TT is currently in its second generation. One of the things we love about the TT is the responsiveness of its controls. With no play in the steering, brake pedal or throttle, anything you ask the TT to do, the car responds instantly. Available in both coupe and roadster bodies, yes, there are faster sports cars than the TT and better handling ones too. Regardless of that though, the Audi is still one of the best small sports cars for 2012. The TT is highly pleasurable to drive, and absolutely nothing else looks like it.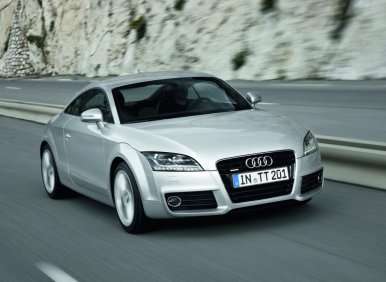 Best Small Sports Cars 2012: BMW Z4
BMW's Z4, with its folding hardtop, offers the best of both worlds for the sports car enthusiast looking to own something really nice from the list of small sports cars for 2012. The only car on the list to have both its interior and exterior designed by women, the Z4's sensuously curvaceous body elicits a considerably emotional response from all who gaze upon it. Factor in BMW's reputation for delivering spirited driving machines and the 2012 BMW Z4 is a small sports car with dynamic abilities easily commensurate with its good looks.
.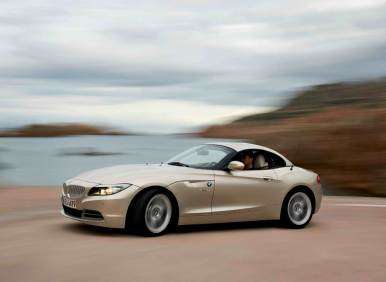 Best Small Sports Cars 2012: Lotus Evora
The first Lotus model in recent history to actually take occupant comfort and convenience into consideration, Evora is Lotus's attempt to build more of grand touring sports car than the Elise and its cadre of track-focused siblings have been. As a rule, Lotus sports cars are huge fun to drive. With the company's focus on lightweight construction and an extremely rigid chassis, few cars can touch a Lotus on a twisting stretch of pavement. With its newfound emphasis upon adding civility to that mix, the Lotus Evora is a delightfully enticing entry for the small sports car list of 2012.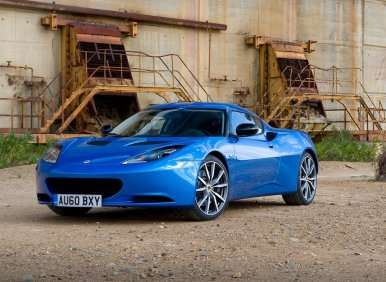 Best Small Sports Cars 2012: Mazda MX-5 (Miata)
This is the car that launched the modern age of two-seat roadsters. So successful has Mazda been with this car, BMW, Mercedes-Benz, Audi, Toyota and Subaru have all strived to field efforts in this segment of the marketplace. And while some of those models are more luxurious than the MX-5 and others are more powerful, and admittedly some are both more luxurious and more powerful, none have the MX-5's precise blend of affordability, driving pleasure, cachet and just general rightness. The Mazda MX-5 Miata is the very definition of the phrase best small sports car.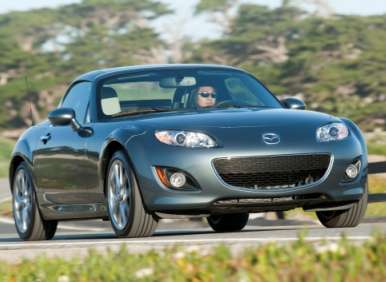 Best Small Sports Cars 2012: Mercedes-Benz SLK
Scale the all-conquering Mercedes-Benz SL down a bit, fold in a bit more of an affordable price tag, and you'll have a truly desirable small sports car in the form of the Mercedes-Benz SLK. Over the years, the company has struggled a bit to fit the SLK firmly into the serious sports car niche. The car has been decried as a bit soft and leaning more toward the comfort end of the spectrum than the sporty side. However, for 2012 Mercedes-Benz has endowed the SLK with a more rigid platform, better handling and considerably more serious intentions. In other words, the SLK is no longer a "chick-car".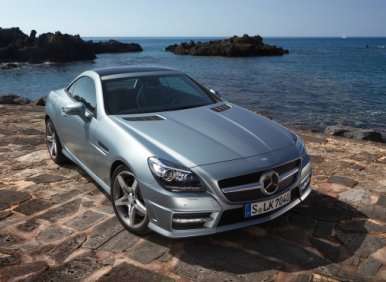 Best Small Sports Cars 2012: Nissan 370Z
Any list of small sports cars for 2012 which omits the Nissan 370Z is patently incomplete. Back in 1970, the Z was the first sports car to combine the attributes of a considerably more expensive model into a smaller, more affordable package. That first Z was basically a Japanese Jaguar E Type. The current 370Z repeats that formula, only this time it goes after cars like the Porsche Boxster and Cayman. Delivering terrific power, intuitive handling, prescient steering and outstanding braking, the Nissan Z car is easily one of the best performance values on the market today.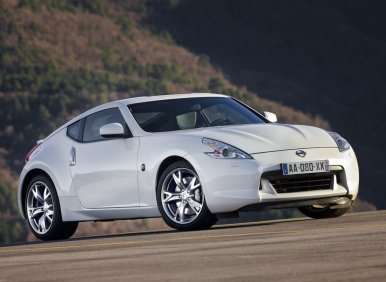 MINI Coupe: MINI Coupe/Roadster
It's front-drive powertrain notwithstanding, the MINI Cooper Coupe and Roadster make this list because they do everything else a sports car is supposed to do. Exceptionally satisfying to drive, you can actually have the same amount of fun in one of the two-seat MINIs as you can in considerably more powerful cars. The difference is, in the MINI you're having that fun at much more reasonable speeds. Which is not to say the MINI is slow, or its limits are low. Basically, the visceral response you get from a Nissan GT-R at 120 miles per hour, you can get from the MINI at 75, making it a much safer proposition.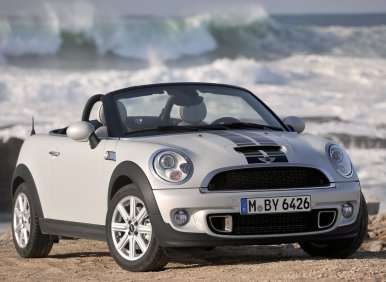 Best Small Sports Cars 2012: Porsche Boxster/Cayman
There exists only one other mid-engine sports car on this planet as satisfying to drive as a Porsche Boxster—the Porsche Cayman. The benefits of placing the engine and the passengers as close to the middle of the platform are many and well-known. Primarily it typically results in a 50/50 weight balance, which inherently leads to better handling. Also, moving the polar moment of inertia closer to the center of the car enables rapid changes of direction to be accomplished more easily. These factors, when combined with the engines, steering, brakes, and suspension systems Porsche is renowned for—well…
Then, when you increase the rigidity of that platform by adding a hardtop, as Porsche did when it morphed Boxster into Cayman…you come up with two of the worlds best small sports cars for 2012.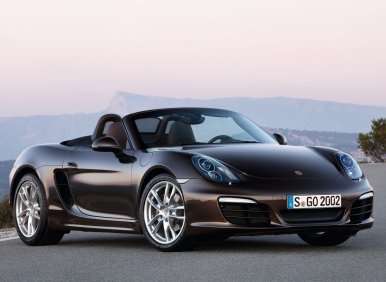 Best Small Sports Cars 2012: 2013 Scion FR-S
Easily one of the two most fun to drive cars introduced for 2012, as small sports cars go, the Scion FR-S is also easily one of the two best small sports cars introduced for 2012. The other? It's sister from another mother, the Subaru BR-Z. Where the Scion shines over its Subaru sibling however is in its relative simplicity. Where the Subaru can be equipped with leather, navigation and all sorts of other comfort-oriented features, everything on the FR-S is specifically focused around making it a better sports car. And, as such, it gets our pick for the best small affordable sports car introduced in 2012.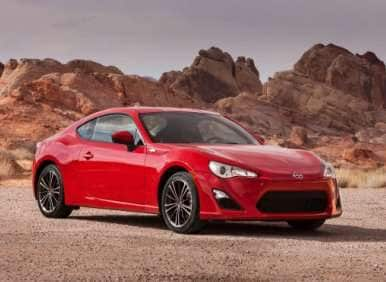 Best Small Sports Cars 2012: 2013 Subaru BRZ
Yes, the Subaru BRZ represents a significant departure for the brand that built its name on the fact its entire model range offers all wheel drive. However, Subaru has another factor going for it most other manufacturers do not—the horizontally opposed configuration of its engines. A boxer four, (so named because the pistons seemingly "box" with one another when the engine is in operation), can be mounted lower in the chassis. Further, its compactness allows it to sit behind the centerline of the front wheels, effectively making the 2013 Subaru BRZ a small mid-engine sports car—albeit one with a Subaru badge. Both the Subaru and its close sibling, the Scion FR-S, while technically 2013 models, are included here because they were introduced in 2012.