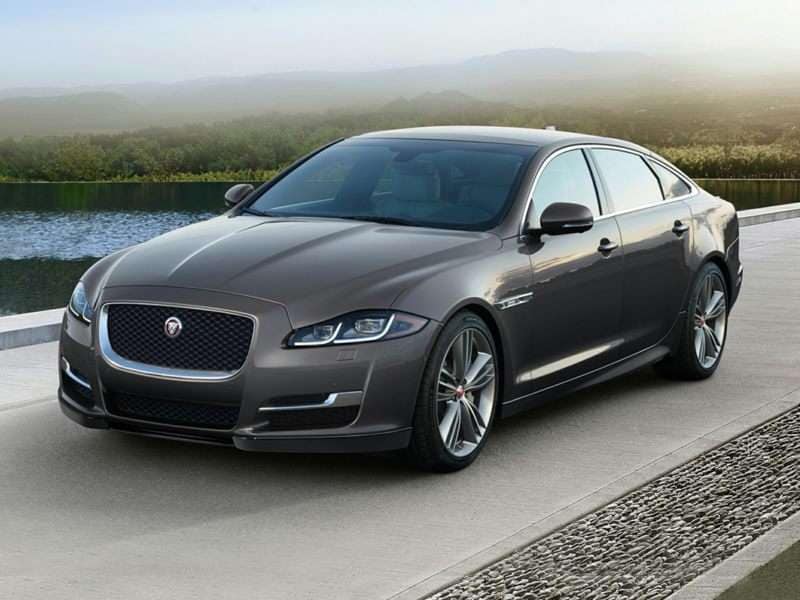 2016 Jaguar XJ ・ Photo by Jaguar Land Rover
Full-size sedans were once de facto family cars, but the appearance of SUVs and the emergence of mid-size four-doors as legitimate, well-rounded commuters have pushed full-size cars further up the ladder in terms of prestige and comfort. Most automakers still rely on a full-size sedan to fill the flagship role, but other brands are taking chances with their large cars and asking them to occupy performance, style, and technology niches that they might not have previously occupied. The end result is a healthy amount of choice when shopping for this type of automobile. Let's take a quick look at 10 of the best full-size sedans for 2016 and see what they have to offer.
1) 2016 Mercedes-Benz S-Class
The 2016 Mercedes-Benz S-Class represents the pinnacle of the luxury automaker's line-up. The Mercedes-Benz S-Class full-size sedan incorporates class-leading safety technologies (including follow-along adaptive cruise control and automatic braking), excellent interior design and materials, and the ultimate in on-road comfort (with available massaging seats and exception second-row passenger room). Built around a smooth chassis and a 4.7-liter, twin-turbo V-8 engine good for 449 horsepower and 516 lb-ft of torque in the S550 model, and with the option of all-wheel drive, the S-Class has become the ultimate status symbol for modern executives.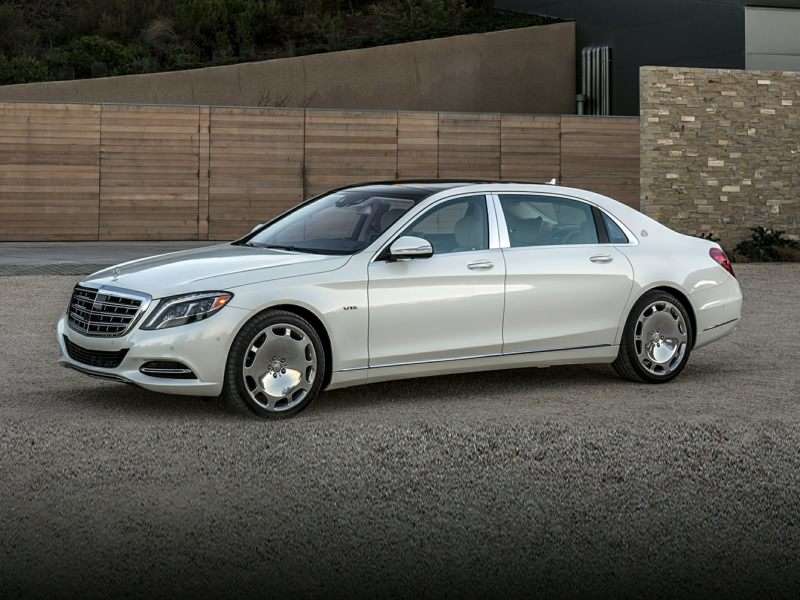 2) 2016 Toyota Avalon
At the other end of the pricing spectrum is the 2016 Toyota Avalon, a full-size sedan that gets a mild update for 2016 to enhance its driving experience and present a stronger portfolio to those seeking a quiet and composed sedan. The Toyota Avalon's 3.5-liter V-6 produces 268 horses and 248 lb-ft of torque, which isn't all that exciting, but it does deliver 31 mpg on the highway (impressive for so many cylinders). The Limited trim level packs in HID headlights, three zones of automatic climate control, a touchscreen navigation system, heated and cooled leather seats, and a number of advanced safety features in order to spoil those willing to spend top dollar.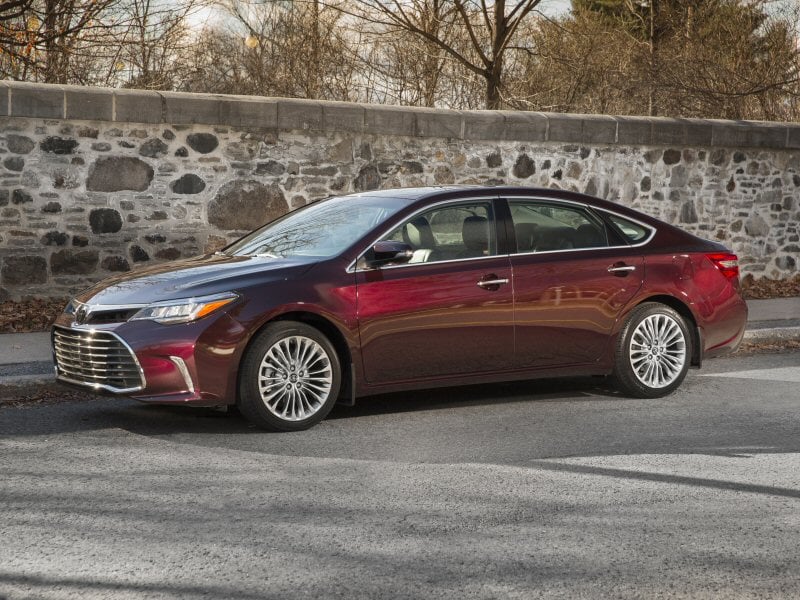 Photo by Toyota
3) 2016 Hyundai Equus
The 2016 Hyundai Equus is a disruptive entry into the same full-size sedan space claimed by the S-Class. Although not a legitimate uber-luxury competitor, the Hyundai Equus has been able to steal sales away from lower runs of the premium big car ladder, including poaching customers from the Lexus LS. With the ability to configure the automobile to include a reclining rear seat and numerous passenger accoutrements typically reserved for the big German names, coupled with a smooth ride and a powerful 5.0-liter good for 429 horses, the Equus has impressed even those who don't need to save the ten to twenty thousand dollars that its modest sticker price represents compared to rivals.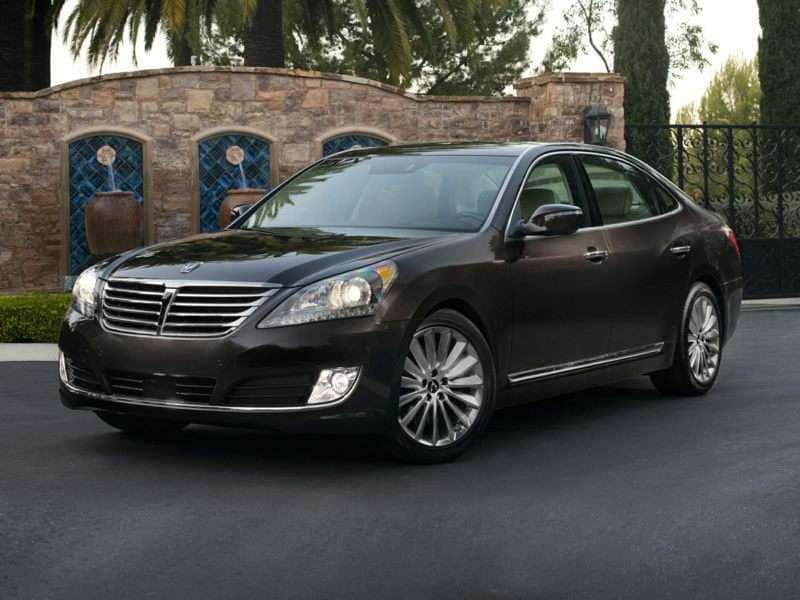 4) 2016 Ford Taurus SHO
The redesigned 2016 Ford Taurus SHO revives a moniker familiar to anyone shopping for a family car in the '90s, but appends it to a vehicle that's grown considerably over the years. The 2016 Taurus SHO is a full-size sedan that demands decent thrust, and comes powered by a twin-turbo 3.5-liter V-6 that makes 365 horsepower and 350 lb-ft of torque. All-wheel drive and a six-speed automatic transmission come standard. Though not quite as athletic as some competitors, the 2016 Ford Taurus SHO handles competently, especially for its size.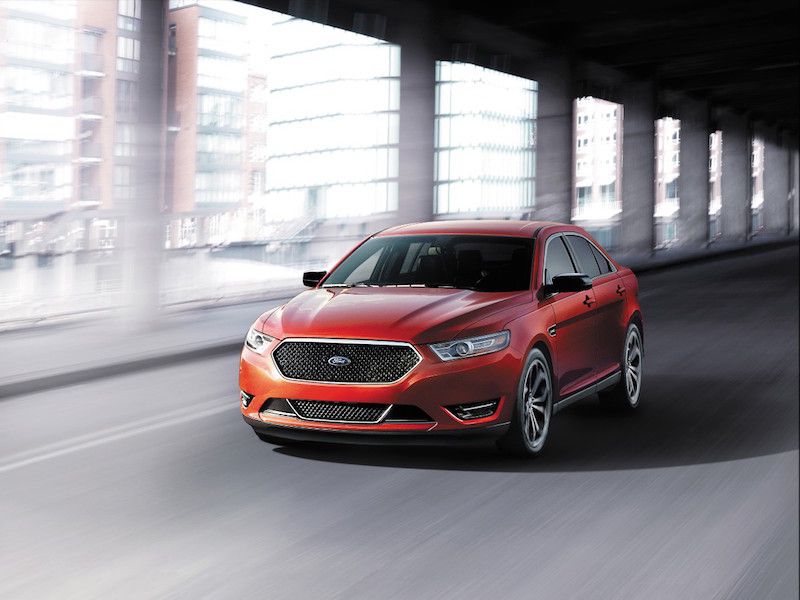 Photo by Ford Media
5) 2016 Buick LaCrosse
The 2016 Buick LaCrosse is one of the current crop of sedans that has made many upscale shoppers take a second look at the domestic automaker's lineup. The Buick LaCrosse is quite accommodating, with a generous passenger compartment and classy materials use throughout, and its focus on providing a quiet interior sets it apart from other GM models. You can get a mild hybrid version of the LaCrosse, if miles per gallon is your primary focus, but there's also a 3.6-liter V-6 that generates 303 horsepower and 264 lb-ft of torque (which can be sent to either the front or all four wheels if optional all-wheel drive is selected).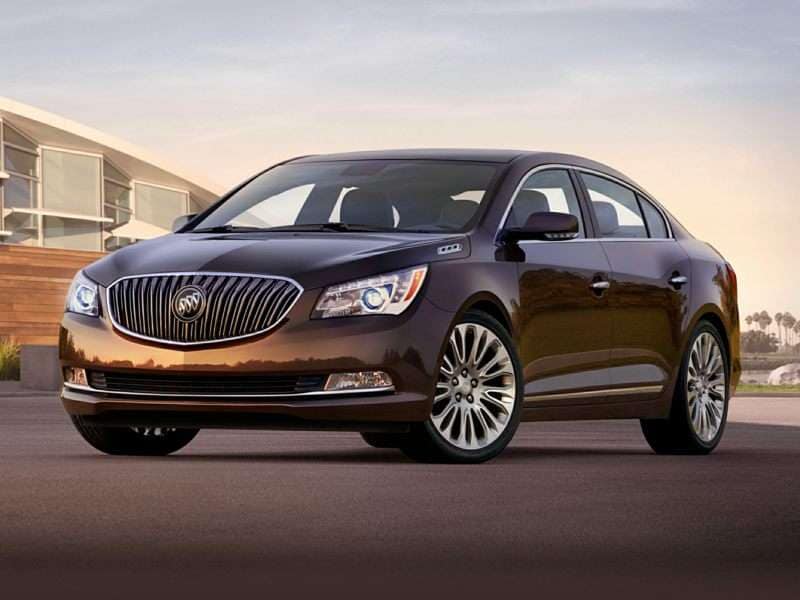 Photo by Buick
6) 2016 Jaguar XJ
The revised 2016 Jaguar XJ can be thought of as the dark horse in the European luxury segment, a driver-focused full-size sedan that can also be ordered in an extended-wheelbase model to best please rear seat riders (XJL). With an all-aluminum body, the Jaguar XJ is lighter on its feet that most of its competitors, and power is never in question whether you opt for the supercharged 3.0-liter V-6 in the base model (340 horses) or the supercharged 5.0-liter V-8 (470 ponies) found in the Supercharged trim. If you want to go all-out, you can even spec a 550-horsepower version of the eight-cylinder mill (XJR) for the ultimate in highway dominance.
Photo by Jaguar Land Rover
7) 2016 Audi A8
New for 2016, the car that Audi is calling the A8 used to be known as the A8 L. In other words, the regular wheelbase version of the A8 is gone, and the long wheelbase is the only option. Audi's also added to the stable of high-powered engine options, powering the A8 with anywhere from 333 to 520 horsepower. Audi's coveted TDI and W12 engines are among those choices, and all provide plenty of torque. (In fact, without the electronic speed limiter, the W12 A8 would be one of the fastest sedans in the world.) The brand's excellent quattro all-wheel drive system of course comes standard with the A8, as well as tons of luxury features and equipment.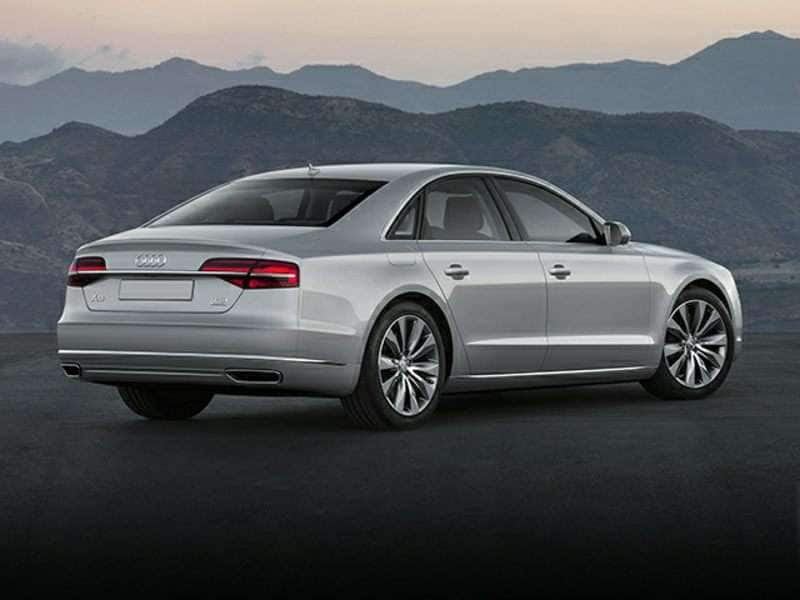 8) 2016 Kia Cadenza
The 2016 Kia Cadenza can be thought of as traditional American luxury seen through a Korean lens. The Kia Cadenza features a gorgeous exterior and an equally pleasing cabin that feels more elegant than sporty. This impression is backed up by the Kia's ride, which is a bit floaty but definitely more sumptuous than anything else in the automaker's stable. A large back seat and good power from a 3.3-liter V-6 (293 ponies) round out the Cadenza's big sedan statement, along with a high level of standard equipment when option for the mid-range Premium package.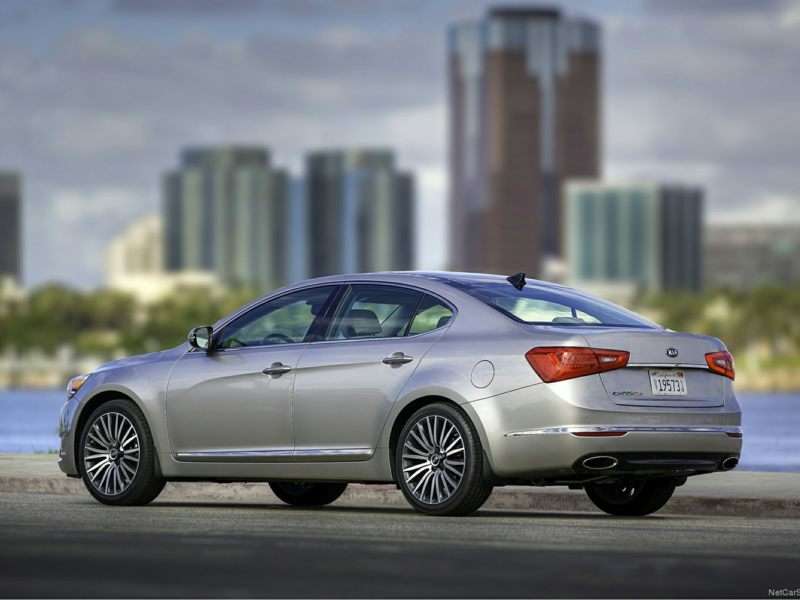 9) 2016 Chevrolet Impala
The 2016 Chevrolet Impala rides on the same basic platform as the Buick LaCrosse but it's priced to be more affordable to a wider range of potential buyers.  Like the Buick, the Impala features a hybrid option that offers better all-around fuel mileage, and it also tops out with a 3.6-liter V-6 (this one generating a couple of extra horses to come in at 305 total).  The Chevrolet adds the wrinkle of a 2.5-liter, four-cylinder engine at the entry level, and this mill is good for 195 horses and 187 lb-ft of twist. The 2016 Chevrolet Impala offers a ton of safety features considering its low price of entry, and gets Apple CarPlay new for this model year.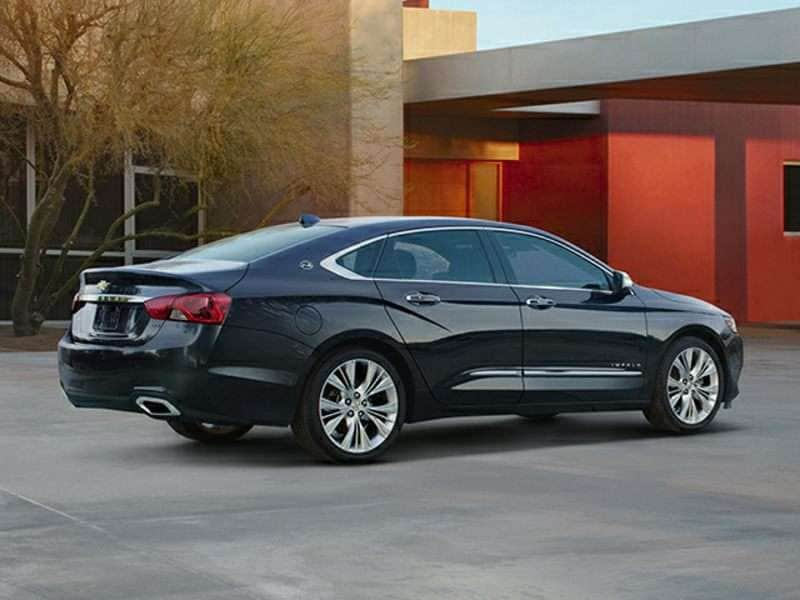 Photo by General Motors
10) 2016 Dodge Charger R/T
The 2016 Dodge Charger R/T is a full-size sedan that, like the Taurus SHO, emphasizes performance. Unlike its cross-town rival, however, the Dodge Charger R/T relies on eight-cylinder American muscle to light up its tires. The Charger R/T is outfitted with a 5.7-liter Hemi V-8 that offers up 370 horsepower and 395 lb-ft of torque, and whether the car is equipped with optional all-wheel drive or left in standard rear-wheel drive form, it's a lot of fun for its lucky owners. When not being pushed hard, the Dodge also embodies the same smooth and comfortable qualities that most families prize in a full-size car, which makes it a versatile choice.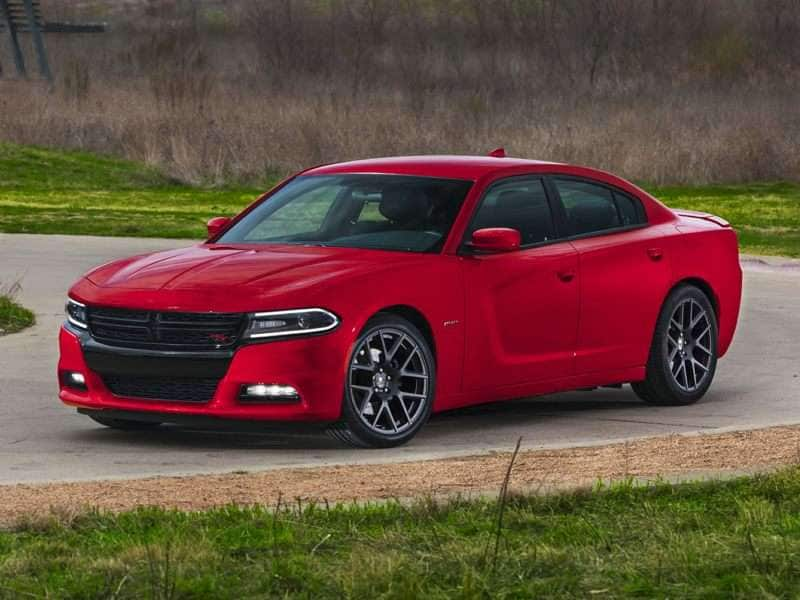 Photo by Fiat Chrysler Automobiles