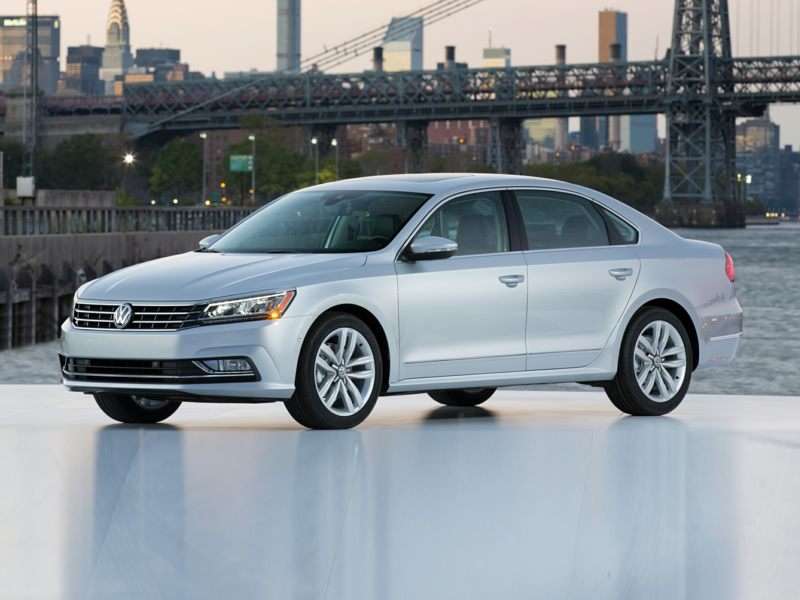 2016 Volkswagen Passat
Given time affects everyone differently, the term "elderly driver" is probably better thought of as defining a set of physical parameters, rather than referring to a particular age. These include decreased mobility, diminished vision, and a decline in cognitive abilities. This is why the best cars for elderly drivers offer low door thresholds to ease ingress and egress, as well as large buttons and switches to permit the operation of secondary functions more readily. Other key attributes include a thicker steering wheel, highly discernable instrumentation, and supportive seats with heat and adjustable lumbar supports. Advanced driver's assistance functions help keep elderly drivers safe, while other useful features include keyless entry, push-button ignition, and proximity sensor arrays. With that said, it should be noted these features are not a substitute for common sense. It is imperative to ensure elderly drivers still possess the abilities required to safely operate an automobile.
Buick LaCrosse
As one of the best cars for elderly drivers, the Buick LaCrosse is comfortable and spacious. Further, its cockpit layout is exceptionally logical. While the LaCrosse hosts cutting-edge infotainment features, they're presented in a very straightforward and readily interpreted manner. All of the Buick's controls are legibly marked, while large round dials for the audio system make basic adjustments easy and familiar. LaCrosse's highly adjustable front seats provide plenty of support, along with heat and lumbar adjustments. Included among the optional features are adaptive cruise control, lane-change alert, and collision mitigation with automatic braking. The OnStar telematics system provides automatic crash notifications, verbal turn-by-turn navigation instructions, and roadside assistance.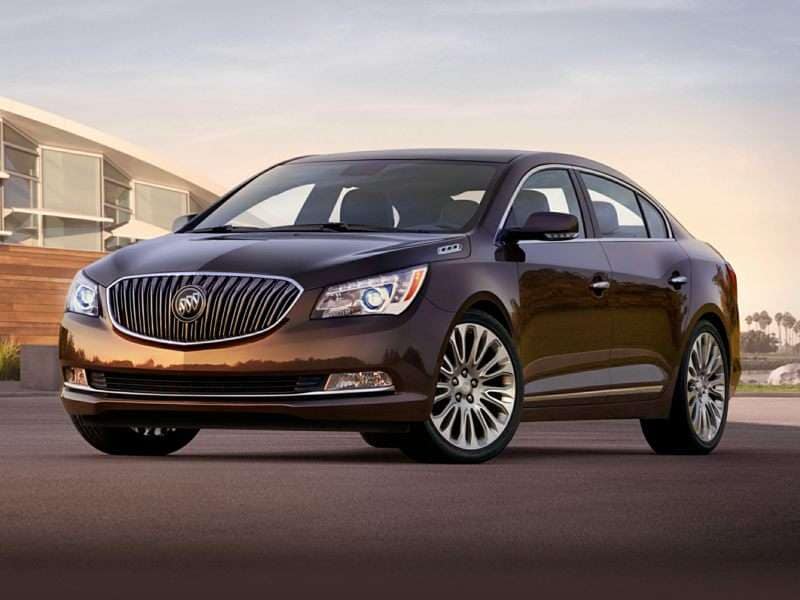 Photo by Buick
Chevrolet Impala
The Chevrolet Impala has a long list of features ideal for accommodating the needs of elderly drivers. Large doors make ingress and egress easier; meanwhile, outstanding visibility all around, wide seats, and a common-sense control layout make Impala even more senior-friendly. Commendable crash test scores from both NHTSA and the IIHS, along with automated systems for preventing frontal collisions, up the safety quotient. Options like blind spot monitoring, rear cross traffic alert, and adaptive cruise control enable the Impala to supplement an elderly driver's ability to keep watch. The Chevy's instrumentation is highly legible, and large, easily grasped round dials for the audio and climate control systems make those functions especially user-friendly. OnStar provides spoken turn-by-turn directions, remote car unlocking, readily available roadside assistance, and automatic crash notification.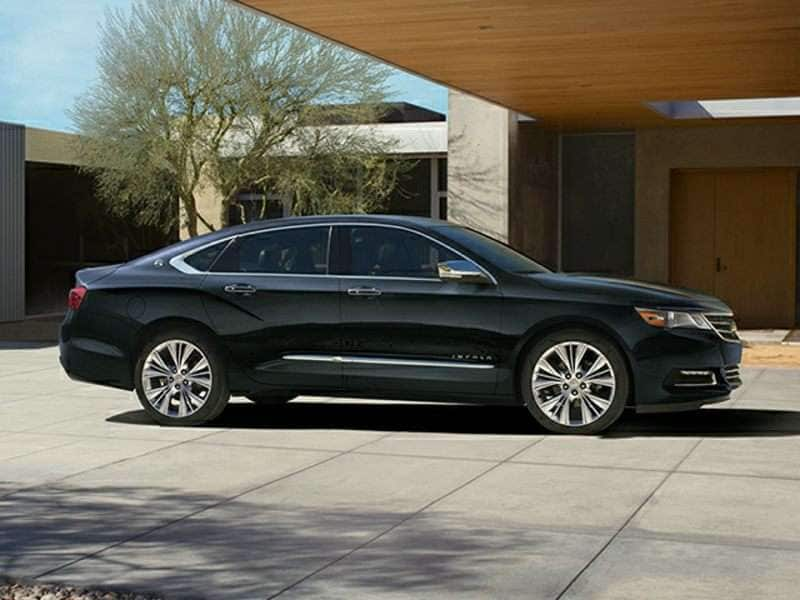 Chrysler 200
With its sophisticated good looks, the Chrysler 200 demonstrates the best cars for elderly drivers can be attractively designed, too. Wide opening doors give the Chrysler 200 outstanding accessibility, while the "floating" center stack treatment places the most often accessed comfort and convenience controls within ready grasp. The generously proportioned round dials populating the center stack are easily manipulated and legibly marked. Further, the Chrysler's optional 8.4-inch touchscreen interface has sharply-defined graphics with large "buttons." It also responds quickly to inputs. On the road, the Chrysler 200 is easy to handle, rides smoothly, and possesses good agility, should the need to avoid an accident arise. Also on that topic, the IIHS has named the Chrysler 200 one of its Top Safety Pick+ models, while NHTSA awarded the car five stars for overall protection. Lane departure warning and intervention, blind spot monitoring, forward collision warning and mitigation, and rear cross traffic alert are all available.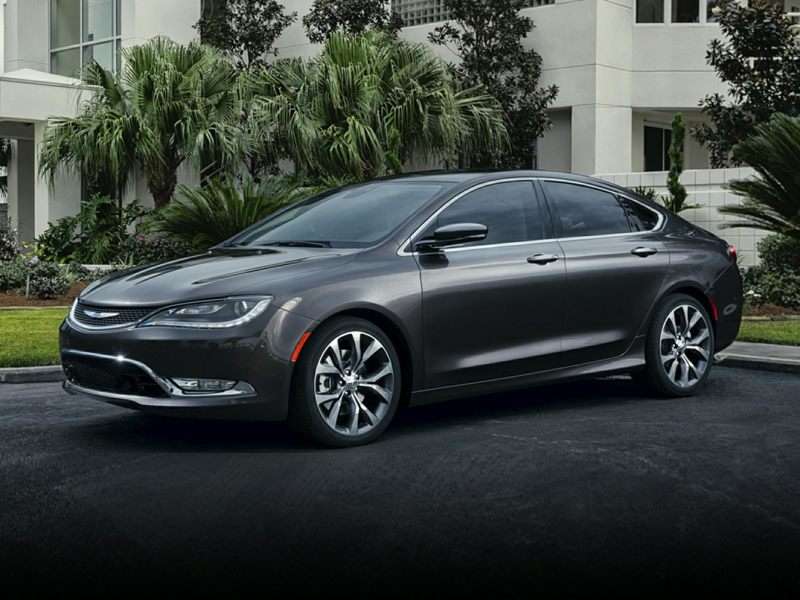 Kia Soul
Kia markets the Soul as a funky little runabout for the younger set, but the model's features also make it a highly viable mode of transportation for elderly drivers. The seating position is nice and high, and when you factor in all those windows, you get exceptional outward visibility. Plus, the doors offer generously sized openings, making getting into the Soul and out again quite easy for those with impaired mobility. The Kia's tidy size makes it a joy to maneuver, and yet its interior is reasonably spacious. While thoroughly contemporary, the cockpit layout is at once familiar and bristling with touches elderly drivers will appreciate. These include easily decipherable instrumentation, well-marked dials and buttons, and a simple-to-use touchscreen interface. The latest electronic driver's aids are offered, and the Soul scores highly in crash testing.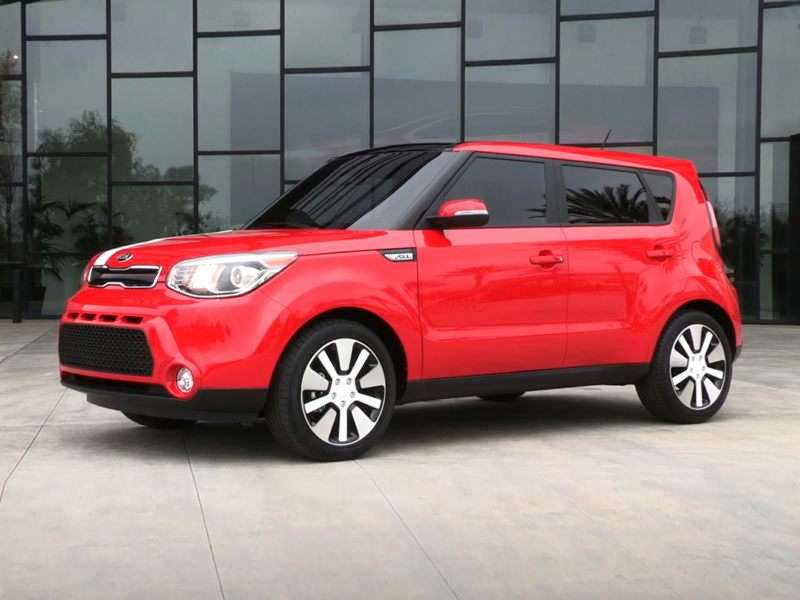 Photo by Kia
Nissan Altima
A thoughtfully designed interior helps cement the Nissan Altima's status as one of the best cars for elderly drivers. The company looked to NASA for inspiration for the Altima's "zero gravity" seats, which are designed specifically to reduce fatigue. Providing continuous support to the body from the hips through the back, they are also available with heat, as is the steering wheel. This can be particularly soothing for arthritic hands on cold days. Adjustable for height and reach, the Altima's steering wheel also makes it easier to find a comfortable driving position. Crisply rendered, the white on black primary gauges are highly legible. Additionally, the size of the Altima's clearly marked secondary controls makes them easily operated by the elderly. Outward visibility is excellent all the way around, and the latest electronic aids are available to help the elderly travel more safely.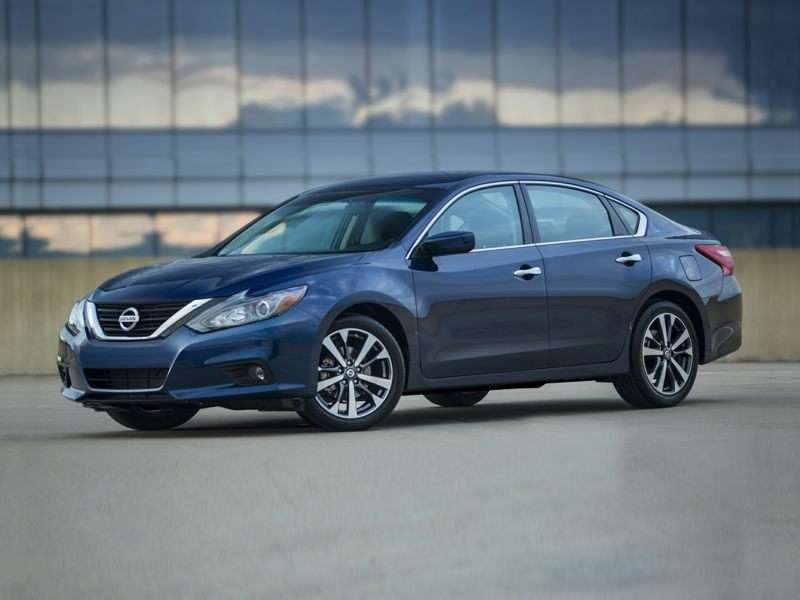 Subaru Forester
Seniors occasionally needing the soft-road capability of a crossover SUV will find the Subaru Forester quite accommodating. The only vehicle on this list to offer all-wheel drive as standard equipment, the Forester combines the most favorable elements of a car with a mildly rugged demeanor. The cargo compartment's optional power operated tailgate reveals a broad opening, a low liftover height, and a flat load floor. These factors make transporting goods easier for the elderly. Meanwhile, the Subaru's ergonomically favorable controls make operating the Forester an uncomplicated proposition. The optional heated seats offer power adjustability (including lumbar) for the driver, while Subaru's available EyeSight technology package endows Forester with smart cruise control, lane departure warning, forward collision warning, and collision mitigation with automatic braking. All of these characteristics, combined with strong crash test scores, makes Forester rank highly among the best cars for elderly drivers.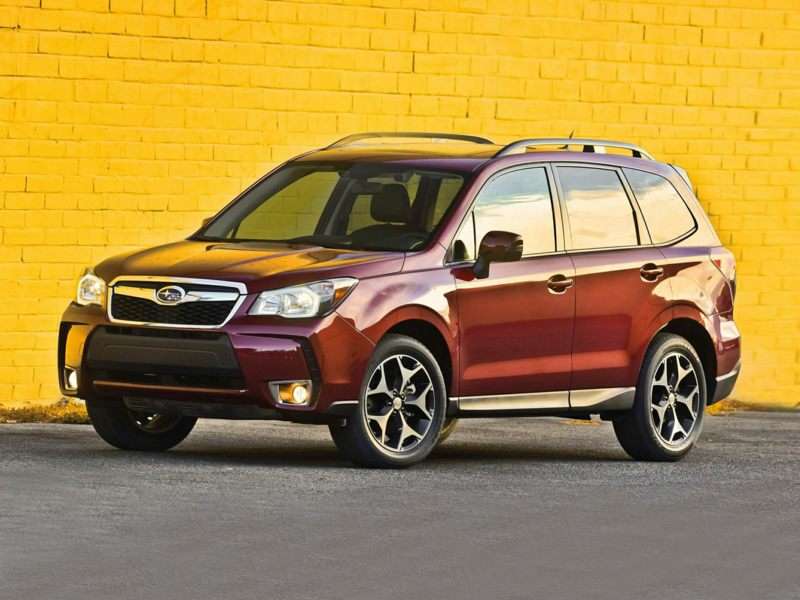 Toyota Avalon
Toyota's handsome flagship is quiet, spacious, luxurious, and exceptionally comfortable. The thoroughly contemporary Toyota Avalon is also rife with touches suggesting it was designed with elderly drivers in mind. Toyota's available Safety Sense package outfits the Avalon with smart cruise control, lane departure warning, lane keeping assist, frontal collision warning, collision mitigation, and automatic high beam control to help ensure an elderly driver's safety. Meanwhile, the passenger compartment boasts excellent outward visibility, a logical control layout, and an abundance of other features beneficial to seniors. These include heated front seats with power lumbar support for the driver, a tilt and telescoping steering wheel, keyless entry, push-button start, and a rearview camera.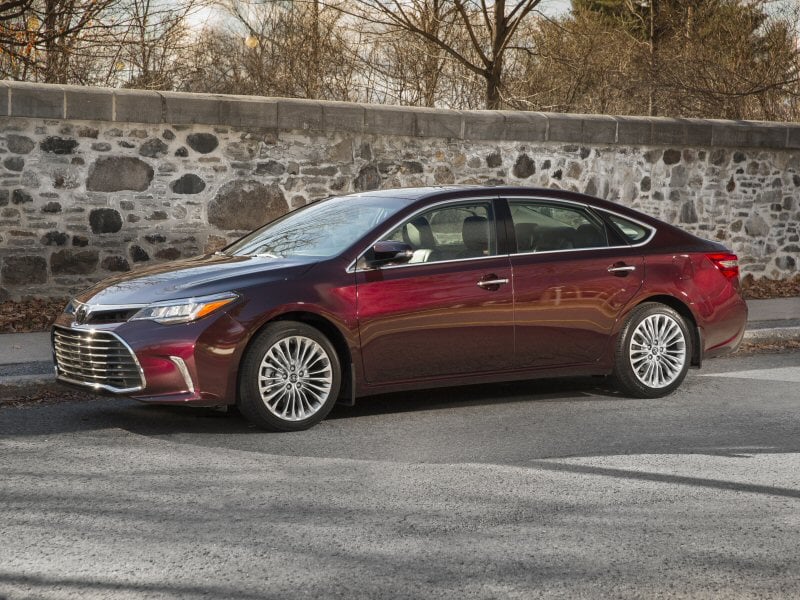 Photo by Toyota
Toyota Camry
Offering a compelling blend of the tried and true, along with a cutting-edge feature set, the Toyota Camry appeals to a very broad demographic, including elderly drivers. Its just-right size delivers a nice combination of spaciousness and easy drivability, while its handsomely appointed interior treatment enhances one of the best cockpit layouts in its class. Ideally located and considerably sized, the controls on the center stack are simple to figure out and readily grasped by older hands. The available 6.1-inch touchscreen uses an easily discernable graphics layout, and the round dials for audio and climate control adjustments are as logical as they come. The steering wheel is adjustable for reach and rake, while the driver's seat offers power lumbar adjustment as standard equipment. Just as with every other model on this list of the best cars for the elderly, the latest electronic driver assistance functions are offered. Camry's crash test scores are very strong, too.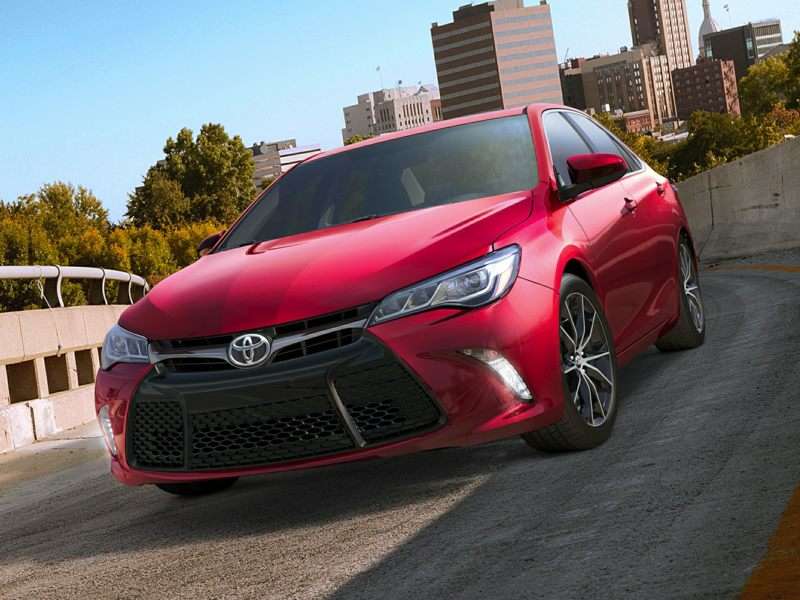 Photo by Toyota Media
Volvo S60
It has been said 70 is the new 50, so it comes as little surprise that style would be among the list of attributes some elderly drivers appreciate. The curvaceous Volvo S60 is long on chic, while also excelling in terms of ergonomics, accessibility, and creature comforts. Highly praised for the logic of their control layouts, Volvo's engineers design with elderly drivers in mind, too. A quick glance at the center stack absolutely confirms its ease of operation. As an example, the human pictograph for directing airflow from the climate system is the epitome of easy-to-use. Volvo furnishes its cars with some of the most supportive seats in the industry, and blind spots are virtually nonexistent. By the way, many of the electronic driver's aids everyone is touting these days debuted in a Volvo. Further, the brand's commitment to safety is absolutely unquestioned.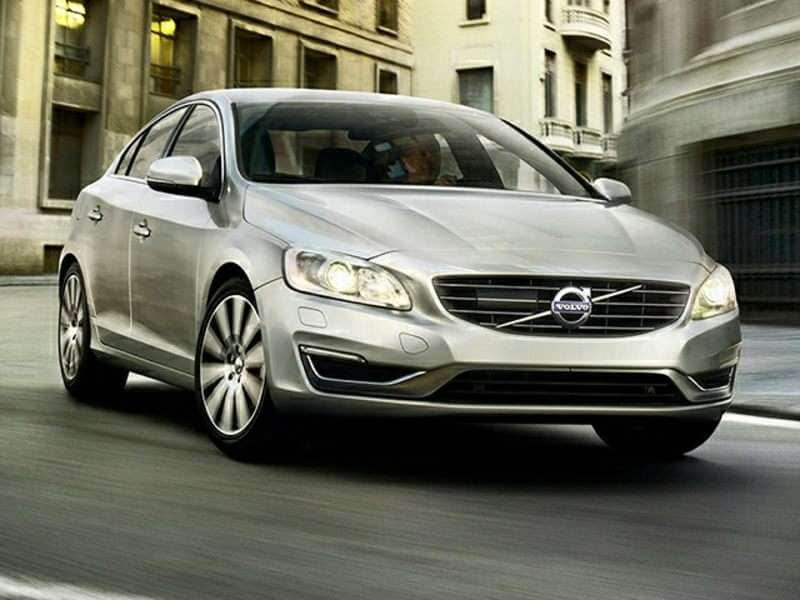 Photo by Volvo
Volkswagen Passat
Remarkably, even though it hosts decidedly cutting-edge features like Apple CarPlay, the layout of the Volkswagen Passat's controls is utterly simple. Straightforward dials and buttons conduct the operation of the audio and climate systems, while the multi-adjustable seats afford elderly drivers a commanding position from which to take advantage of the VW's outstanding outward visibility. Hands-free trunk opening, automated parking, and proximity sensors all around provide welcome assistance for elderly drivers, while features like collision mitigation with automatic braking, lane departure warning, and rear cross traffic alert help keep them safe. Favorable crash test scores, remote vehicle access, roadside assistance, and vehicle location services round out the list of features marking the Volkswagen Passat as one of the best cars for elderly drivers.