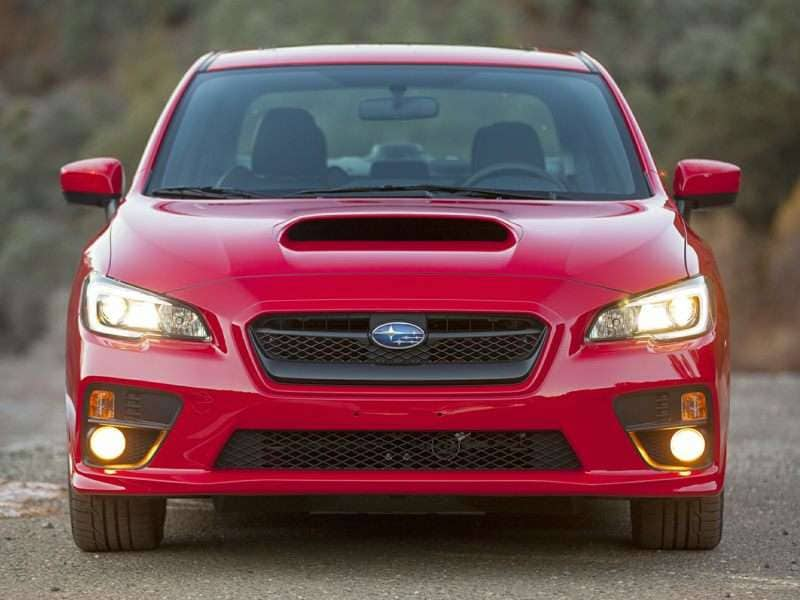 Four-cylinder engines have always had a place in sports car history, with even Porsche producing memorable models like the Porsche 914 and Porsche 944. The best 4-cylinder sports cars currently available present a mix of lightweight platforms engineered for perfect balance and turbocharged pint-sized rockets intended to provide blistering acceleration at an affordable price point. There are even a few luxury sports cars that offer four-cylinder engines, showing just how much more respect this diminutive engine design has been accorded in our era of increased focus on fuel efficiency. Let's take a quick look at 10 of the best 4-cylinder sports cars available in 2016.
1) 2016 Scion FR-S
The 2016 Scion FR-S is a rear-wheel drive compact coupe that's build around a relatively light chassis with near-perfect weight distribution. Given that it weighs less than many of its contemporaries, the 2.0-liter four-cylinder engine under the hood of the Scion FR-S doesn't need to deliver more than the 200 horsepower and 151 lb-ft of torque that it makes in stock trim. A six-speed manual transmission represents the best way to experience the FR-S, although a six-speed automatic is also available with the car, and slapping on a set of stickier tires to replace the stockers will do wonders to improve the coupe's feel in high performance driving.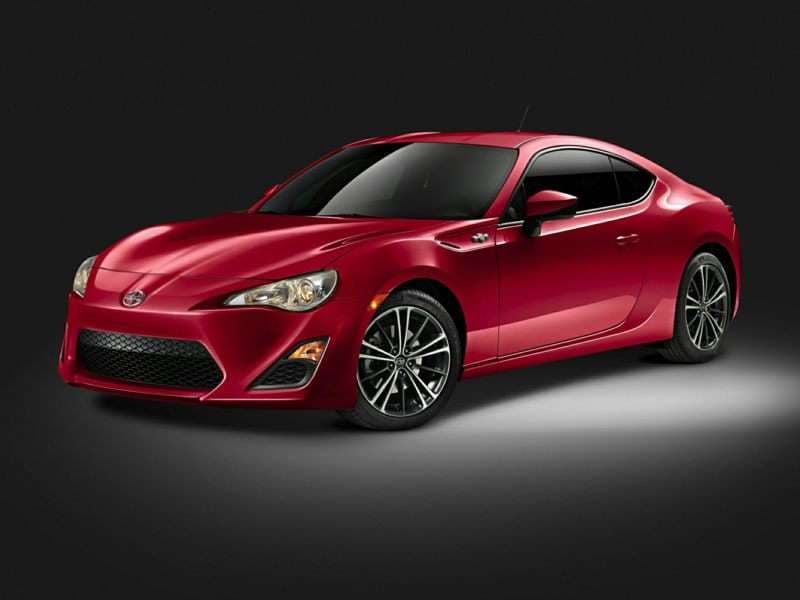 2) 2016 Ford Focus ST
The 2016 Ford Focus ST is a more frenetic take on how a 4-cylinder sports car should feel. The Ford Focus ST takes the standard Focus hatchback platform and gives it a stiffer suspension, a torque-vectoring feature to assist with steering, and a unique anti-torque steer system that works to keep the front-wheel drive vehicle's turbocharged engine from over-powering its front meats. The end result is impressive: harnessing the Focus ST's full 252 horsepower and 270 lb-ft of torque through its standard six-speed manual transmission sees 60 mph arriving from a standing start in just a tick over six and a half seconds.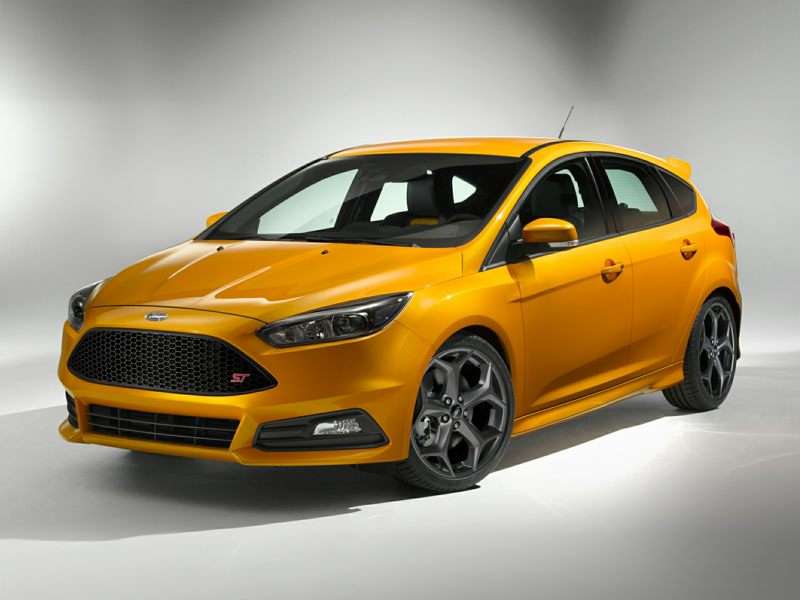 Photo by Ford
3) 2016 Alfa Romeo 4C
It's kind of rare to see a true exotic car that comes powered by a four-banger, but the 2016 Alfa Romeo 4C, designed and built in Italy, fits the bill. It looks the part, too, with its aggressive stance, coupe body, and track-worthy carbon fiber construction. The Alfa Romeo 4C makes 237 horsepower and 258 lb-ft of torque from its 1.7-liter turbocharged four-cylinder engine, paired to a six-speed automated manual gearbox that sends the 4C's power to the rear wheels. The 2016 Alfa Romeo 4C's low weight and great design provides a driving experience that makes the car feel faster and more powerful than it actually is, despite having a relatively small engine compared to the rest of its Italian cousins.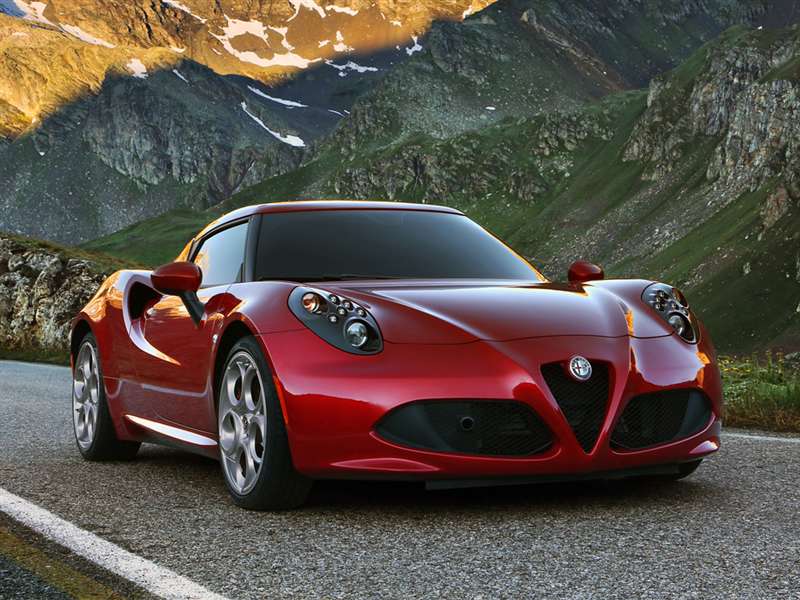 4) 2016 Mazda MX-5 Miata
The 2016 Mazda MX-5 Miata offers some of the most communicative steering and suspension on the sports car market, regardless of how many cylinders might be found under the hood. The Mazda MX-5 Miata is another vehicle that trades on lightweight design, as this roadster undercuts almost every one of its competitors on the scale. It also features a 2.0-liter 4-cylinder engine that is good for 155 horsepower and 148 lb-ft of torque, with either a six-speed manual or six-speed automatic transmission. You won't win any drag races in the Mazda, but you'll set yourself up for a thrill on every curvy road you can sneak away to on the weekend.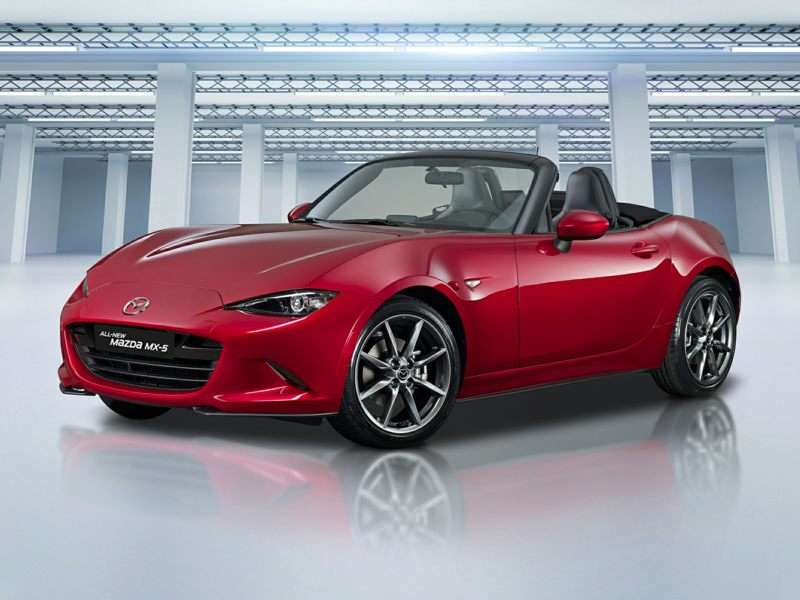 5) 2016 Audi TTS
The 2016 Audi TTS features standard all-wheel drive to go with its 2.0-liter, 292-horsepower turbocharged engine. Featuring a more engaging suspension system than the base TT, the Audi TTS coupe offers Euro car fans unique styling in the premium segment. Also capable of producing 280 lb-ft of torque from its 4-cylinder mill, the TTS comes exclusively with a dual-clutch automated manual transmission that features lightning-quick gear changes. The 2016 Audi TTS provides a magnetic adaptive suspension system, heated leather seats, and a surround sound audio system on top of its athletic personality.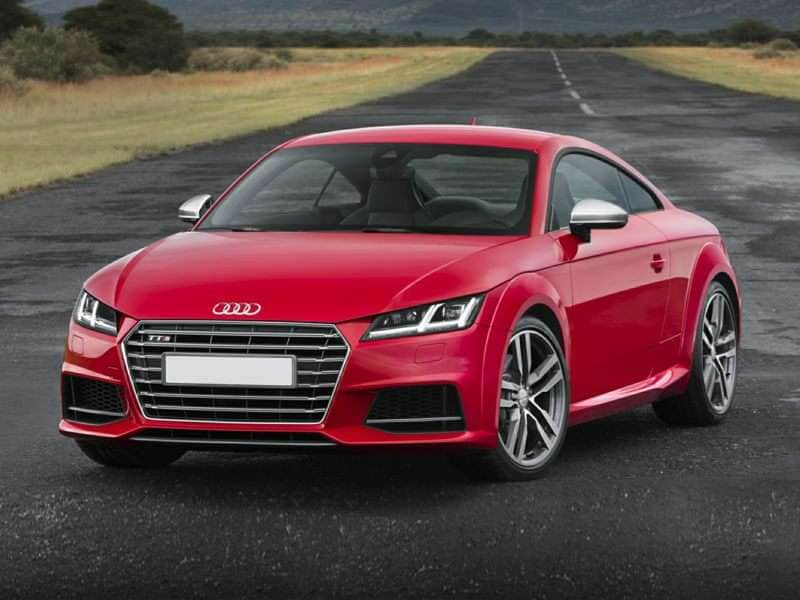 6) 2016 Volkswagen GTI
The 2016 Volkswagen GTI, which is a key part of the Golf family, is a sportier and more stylish version of the affordable hot hatch that regularly accounts for more than 40 percent of total Golf sales. The Volkswagen GTI rides on an athletic platform to go with its 2.0-liter turbocharged 4-cylinder engine, a unit that has been massaged to produce as much as 220 horsepower and 258 lb-ft of torque if the optional Performance Pack is selected as an option. The front-wheel drive GTI allows drivers to choose between either a six-speed manual or a six-speed dual-clutch automated manual transmission.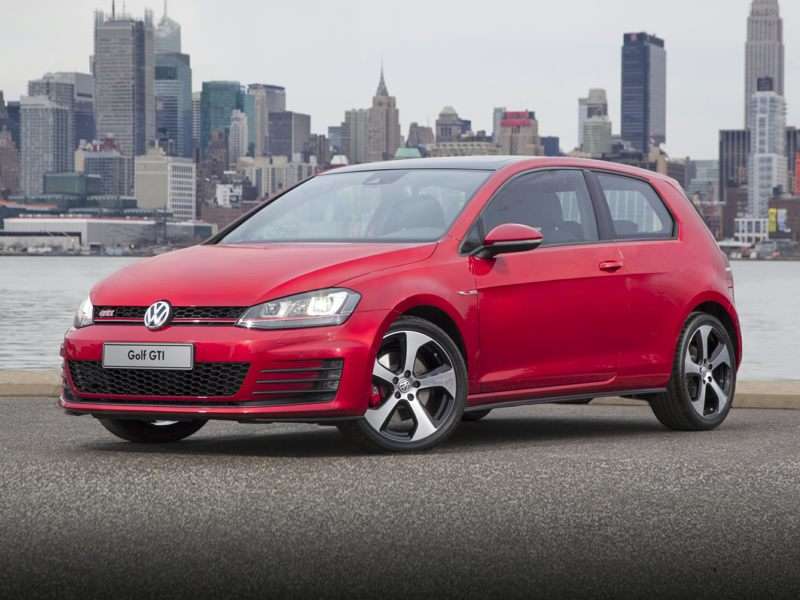 7) 2016 BMW 228i M Sport
The 2016 BMW 228i M is the entry-level version of the German brand's revised compact coupe - the 2 Series - but careful browsing of the options list can give it many of the go-fast goodies that come standard with its six-cylinder sibling. Ordering the M Sport and Dynamic Handling packages with the BMW 228i ensures that equipment such as an adaptive suspension system, quicker steering, 18-inch rims, a rear spoiler, and bigger brakes are installed. These items work in concert with the car's 240-horsepower, 2.0-liter four-cylinder engine, which also produces a respectable 255 lb-ft of torque. An eight-speed automatic transmission is included free of charge with the 228i, but a six-speed manual is also available.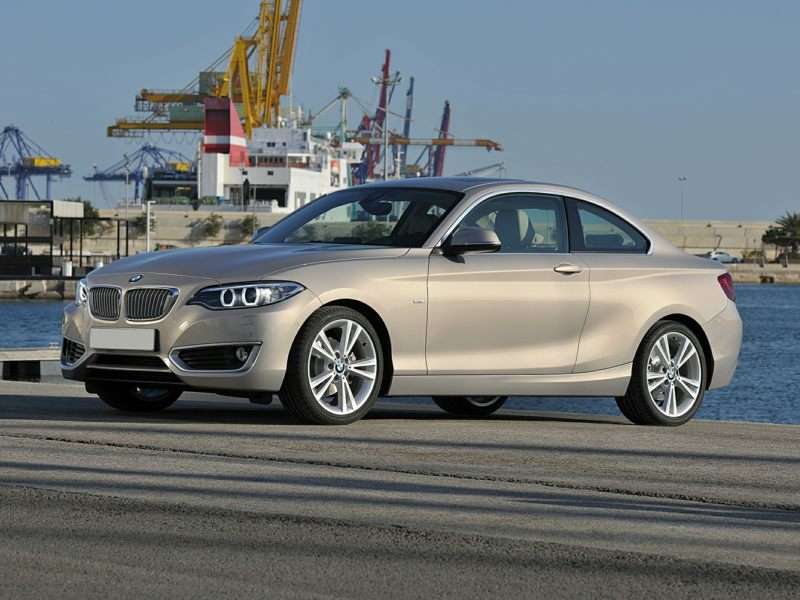 Photo by BMW
8) 2016 MINI Cooper John Cooper Works
The 2016 MINI Cooper John Cooper Works (or JCW for short) is a unique-looking entry into the 4-cylinder sports car sweepstakes from an automaker known for building ultra-compact vehicles. The MINI Cooper John Cooper Works is the most finely-honed edition of the sporty compact, as it's equipped with a 228-horsepower, turbocharged 2.0-liter four-cylinder motor that additionally produces 236 lb-ft of torque. Stiffer springs, more aggressive shock tuning, and a six-speed manual transmission also come with the JCW.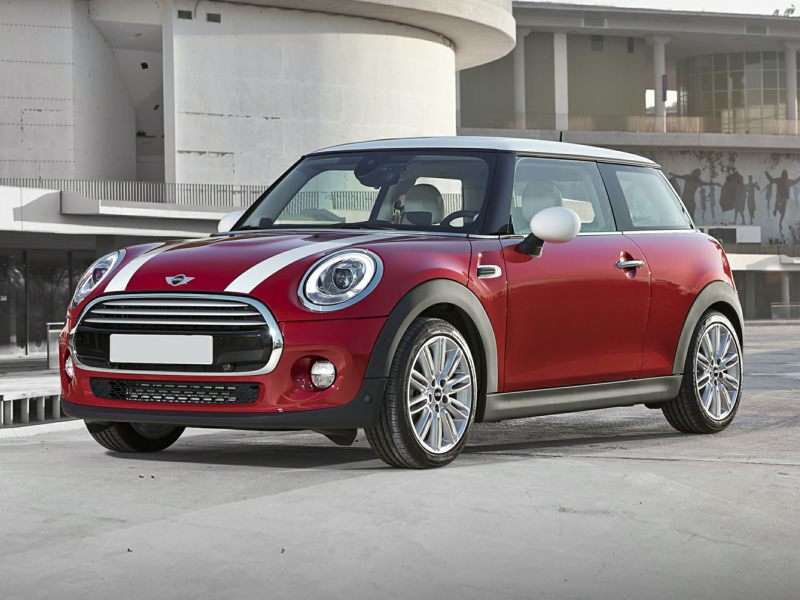 9) 2016 Subaru WRX
 The 2016 Subaru WRX is not only the most civilized version to date of the automaker's turbocharged sports sedan, but it also happens to be the most fun model to drive. The Subaru WRX offers standard all-wheel drive, torque vectoring for improved handling, and a much stiffer chassis compared to the previous edition of the compact car. Altogether, it's a formidable package made that much better by a fresh 2.0-liter turbocharged four-cylinder engine that can be relied on to produce 268 horsepower and 258 lb-ft of torque. You can spec the WRX with either a continuously variable automatic transmission (with launch control), or a six-speed manual.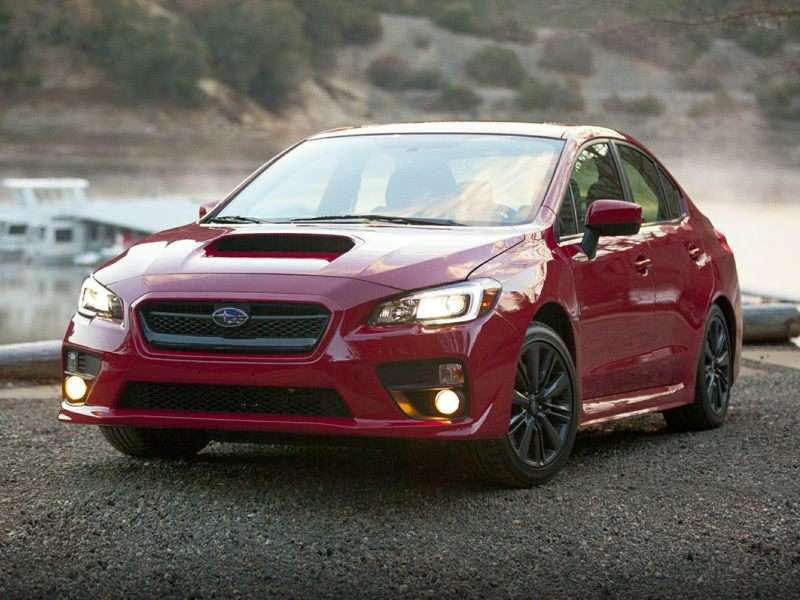 Photo by Subaru
10) 2016 Subaru BRZ
The 2016 Subaru BRZ is mechanically identical to the aforementioned Scion FR-S, having been designed in a partnership between the two automakers, although its slightly higher price point pushes it down the rankings. Like the FR-S, the BRZ is recognized as one of the most entertaining and affordable sports cars to come down the pipe in quite some time. The Subaru's 2.0-liter, horizontally-opposed four-cylinder engine is good for 200 horsepower and 151 lb-ft of torque, which means that acceleration off of the line is not exactly speedy, but it's still the start to a fun run. The Subaru BRZ, when equipped with its six-speed manual transmission, can reach 60 mph in seven seconds.