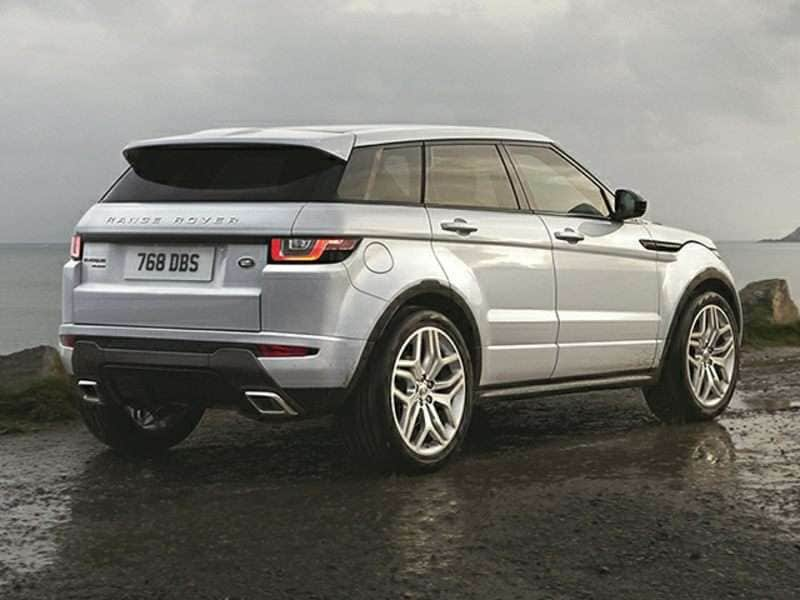 Engine size used to reign supreme amongst utility vehicles, but 4-cylinder SUVs have become par for the course in the entry-level segment. In fact, many small SUVs no longer even offer a V-6 option, with automakers preferring instead to turbocharge their fuel efficient 4-cylinders in order to better balance power with gas mileage. In some ways, choosing the best 4-cylinder SUVs is a little like casting a wide net over a school of tasty fish - you're bound to find something you like, even if you leave out a few very competent vehicles that just didn't make it into this particular round-up. Let's take a quick look at 10 of the best 4-cylinder SUVs for 2016.
1) 2016 Nissan Juke
The 2016 Nissan Juke is a unique subcompact 4-cylinder SUV that has found a large audience amongst couples who want a vehicle with enough space to haul around their gear, but not one that's so big that urban parking will be a problem. The Nissan Juke fits this description quite well, and it also features bold styling that is like nothing else in its segment. In addition to the Juke's 36 cubic feet of total cargo space, it also offers a 188-horsepower, 1.6-liter four-cylinder engine that makes use of a turbocharger to produce 177 lb-ft of torque. Buyers can choose between either a six-speed manual (front-wheel drive models) or a continuously variable automatic (front- and all-wheel drive editions) transmission, and fuel economy for the SUV sits at 28 mpg city and 32 mpg highway.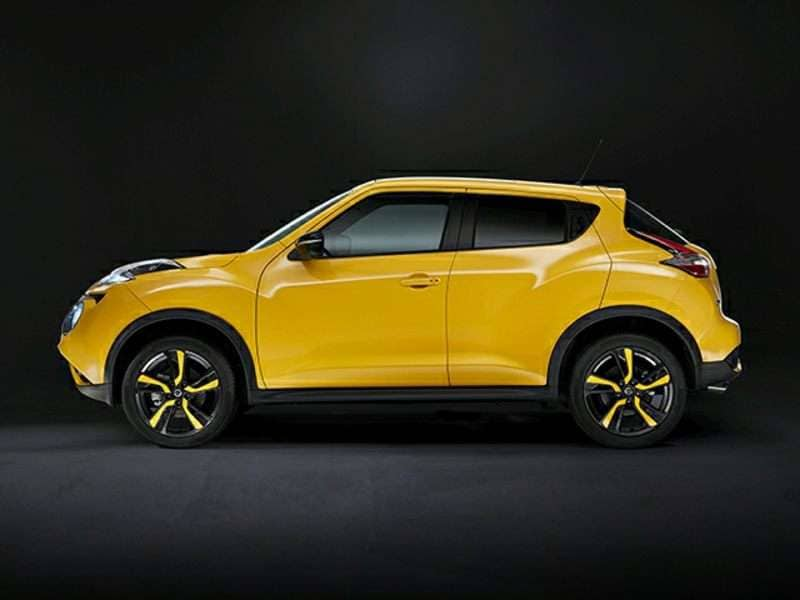 2) 2016 Ford Escape
The 2016 Ford Escape provides a dizzying array of four-cylinder engine options, starting out with a 2.5-liter that's good for 168 horses and 170 lb-ft of torque. Moving up to the 1.6-liter EcoBoost turbo mill introduces 178 horsepower and 184 lb-ft of torque, while the range-topping 2.0-liter EcoBoost turbo provides 240 ponies and 270 lb-ft of twist. Of the three, the 1.6-liter returns the most optimistic fuel economy - 23 mpg city and 33 mpg highway - but in our experience, the 2.5-liter is just as frugal in daily driving. The Ford Escape is quite large inside, offering five-passenger seating and almost 70 cubic feet of total cargo space, and it can of course be had with the option of all-wheel drive.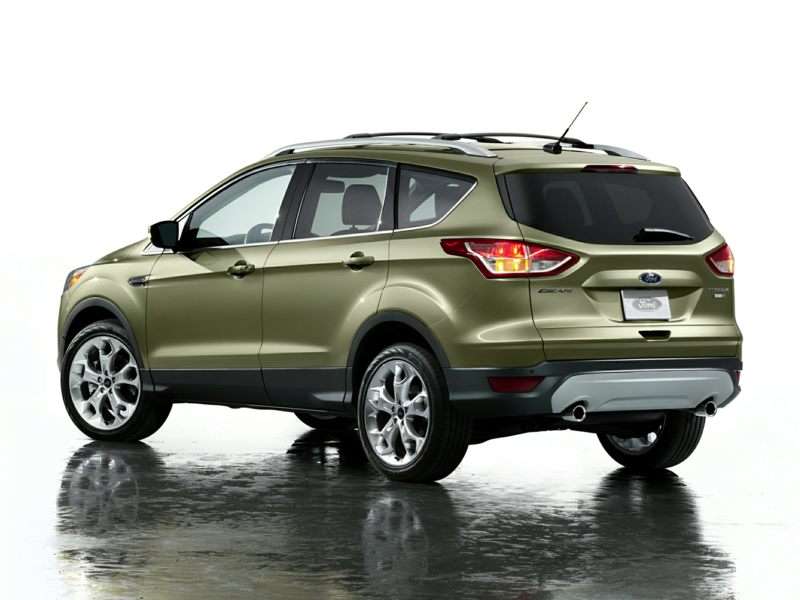 3) 2016 Mazda CX-5
The 2016 Mazda CX-5 makes it onto our list of the best 4-cylinder SUVs due to its higher-than-average fun quotient. The Mazda CX-5 drives much more like a hatchback half its size than an SUV, which means there's a good time waiting for you whenever you slip behind the wheel (along with an available automatic braking system and 65 cubic feet of cargo space). The CX-5 also delivers impressive fuel economy, with its 2.0-liter entry-level engine posting 26 mpg around town and 32 mpg on the highway on top of its 155 horsepower and 150 lb-ft of torque.  Even the SUV's 2.5-liter motor checks in at just two miles per gallon less in city driving, making its 184 horses and 185 lb-ft of torque that much more tempting. The base 2.0-liter model offers a six-speed manual and a six-speed automatic, although the 2.5 can be paired only with the automatic. All-wheel drive can be paired with either engine.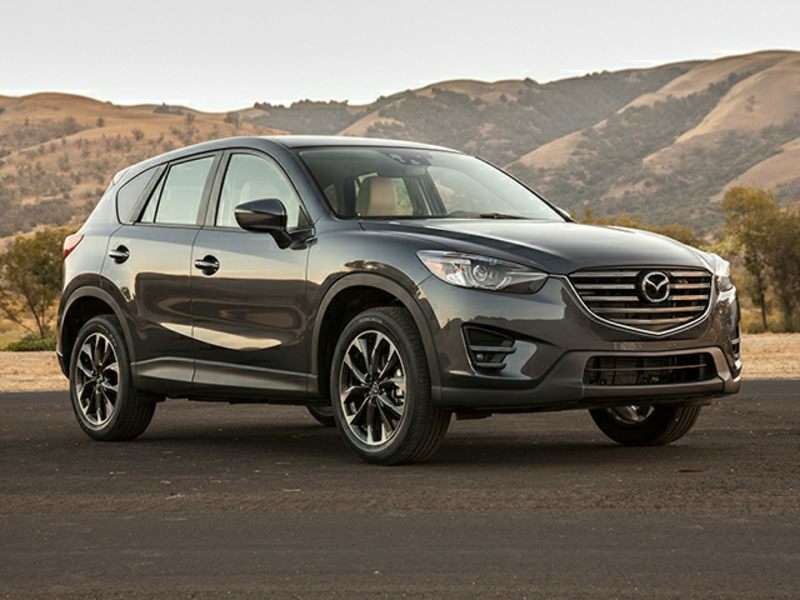 4) 2016 BMW X1
All new for 2016, the BMW X1 will be bigger yet lighter, and more luxurious than the outgoing version. The X1 is a small, wagon-like SUV that makes excellent use of four-cylinder power to motivate its light chassis and generate a few smiles when the roads get curvy. Although more expensive than most four-cylinder fare, the BMW X1's entry-level, 2.0-liter turbocharged motor generates 228 horsepower and 258 lb-ft of torque, which will be paired with a new standard eight-speed automatic transmission. All-wheel drive is available with the BMW. The 2016 BMW X1 is expected to go on sale in the fall of 2015.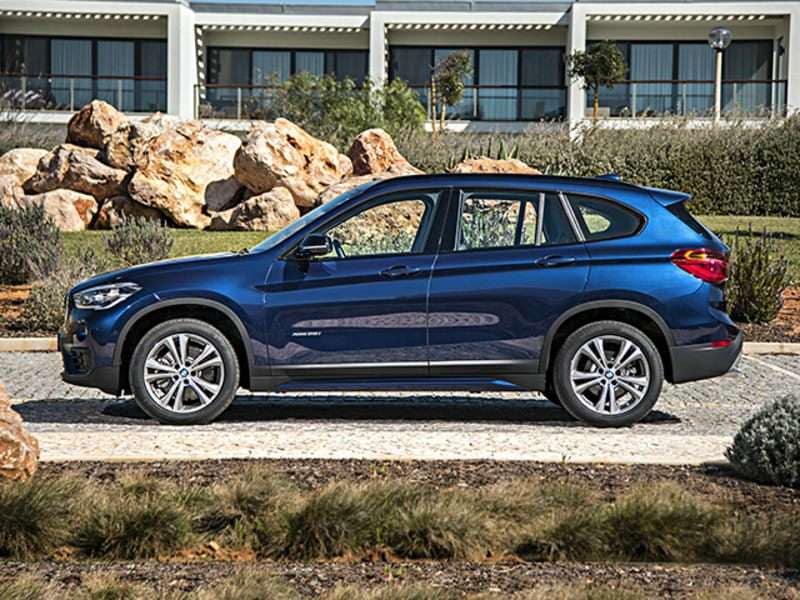 Photo by BMW
5) 2016 Hyundai Santa Fe Sport
The 2016 Hyundai Santa Fe Sport packs in a good amount of equipment at a reasonable price in an effort to draw in bargain-seeking family shoppers. With five-passenger seating and 71.5 cubic feet of cargo space available with the rear row folded forward, the Hyundai Santa Fe Sport is a very practical 4-cylinder SUV, and it offers both turbocharged and naturally-aspirated engines. The entry-level Santa Fe Sport comes with a 190-horsepower, 2.4-liter unit that's also good for 181 lb-ft of torque, while the 2.0T delivers 265 horsepower and 269 lb-ft of torque from a 2.0-liter turbocharged motor. Fuel economy for the two model is quite similar, with the base squeezing ahead thanks to its rating of 20 mpg city and 27 mpg highway. A six-speed automatic is standard with the Hyundai, while all-wheel drive is optional.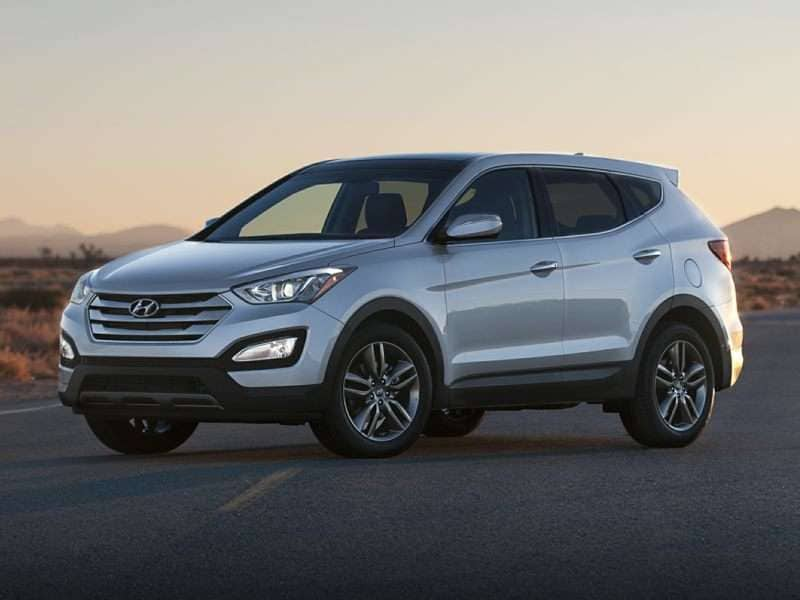 6) 2016 Subaru Crosstrek
The Subaru Crosstrek, refreshed for the 2016 model year, takes the brand's successful Impreza hatchback formula and gives it the SUV treatment, creating a lifted family ride that can handle light off-roading thanks to its standard all-wheel drive. More aggressively-styled than the Impreza, the Subaru Crosstrek features the same generous cargo capacity (51.9 cubic feet in total) and five-passenger seating as its platform-mate. The 2016 Subaru Crosstrek won't appear until quite late in 2015, but we can expect it to retain the same 2.0-liter four-cylinder engine offering 148 horsepower and 145 lb-ft of torque, paired to a continuously variable automatic transmission or a five-speed manual gearbox. The Crosstrek is good for 26 mpg in stop-and-go driving and 34 mpg on the highway when ordered with the CVT gearbox, which are outstanding numbers for an all-wheel drive SUV.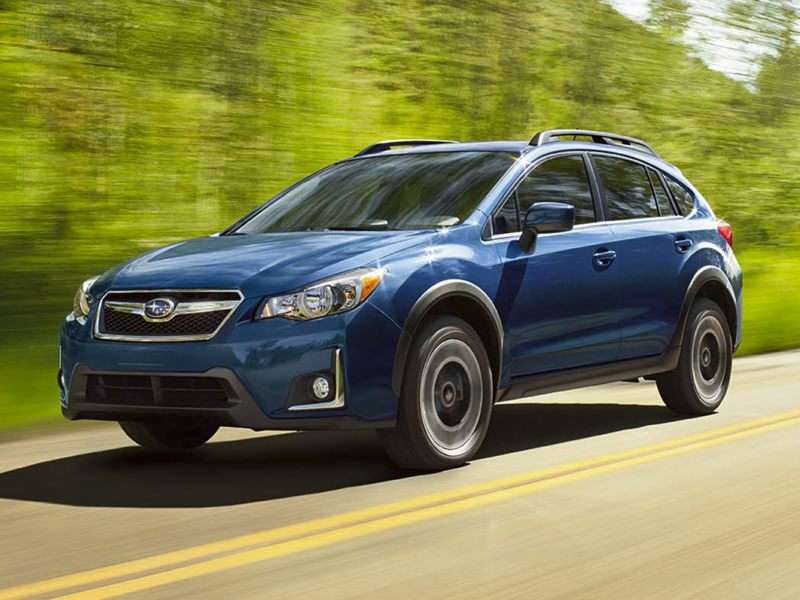 7) 2016 Audi Q5
The 2016 Audi Q5 is another luxury 4-cylinder SUV that makes use of a modest motor in its base model. The entry-level Audi Q5's 2.0-liter unit has been turbocharged to provide 220 horsepower and 258 lb-ft of torque, and it's paired with standard quattro all-wheel drive along with an eight-speed automatic transmission. Slightly slower to 60 mph than the smaller BMW X1, the Q5 still turns the trick in 6.8 seconds and also posts fuel efficiency figures of 20 mpg around town and 28 mpg on the highway. Five passengers can ride in comfort inside the Audi, which also boasts 57 cubic feet of total cargo space.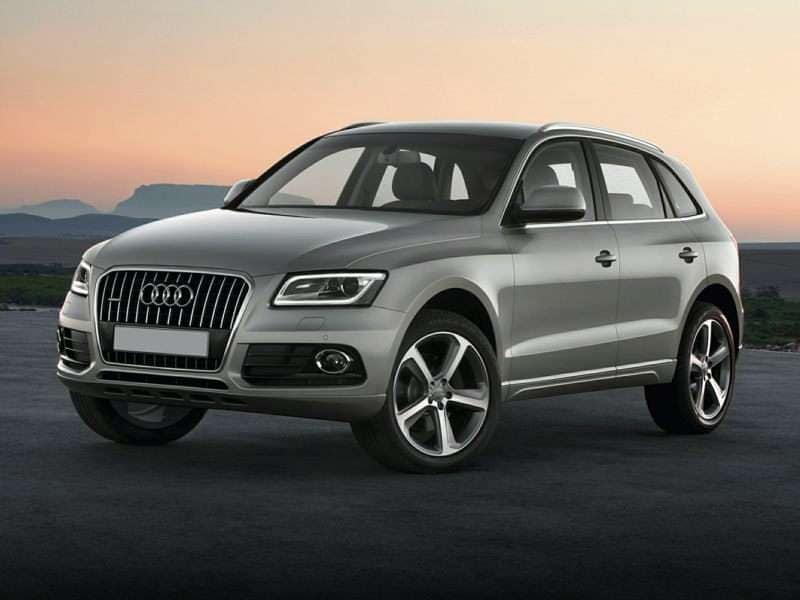 8) 2016 Kia Sportage
The all new 2016 Kia Sportage won't be available until late in 2015, but it's almost certain that Kia will retain its successful formula of employing small 4-cylinder engines to find the sweetest spot of efficiency, power and price. Like the previous generation, the 2016 Kia Sportage is a stylish compact SUV that looks like it costs significantly more than its modest window sticker actually demands. The Kia Sportage combines its fashion-forward design with an excellent 10-year warranty as well as copious amounts of standard gear. Drivetrain specifics haven't yet been disclosed, but the 2015 Sportage offered a 2.4-liter naturally aspirated 4-cylinder as well as a more powerful turbocharged 2.0-liter 4-cylinder. Kia is expected to power the forthcoming Sportage with similar options.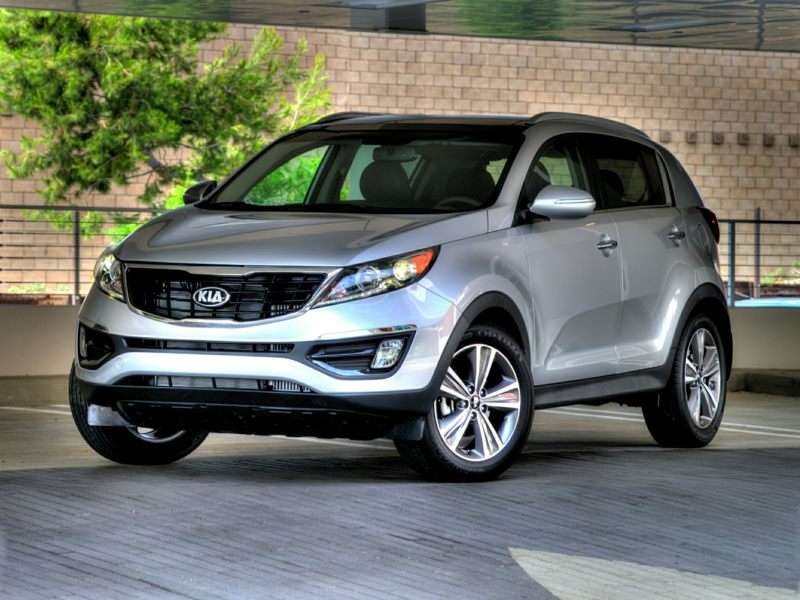 Photo by Kia
9) 2016 Honda HR-V
The Honda HR-V makes its debut as an all-new model for 2016. This compact SUV offers comfortable seating and ample room for five passengers, and also offers plenty of cargo space thanks to its high roofline. The HR-V's cabin is decked out with a long list of standard equipment and features, making it a very competitive value in its class. Honda powers the 2016 HR-V with a 1.8-liter 4-cylinder engine making 141 horsepower and 127 lb-ft of torque, and offers a six-speed manual transmission as well as a continuously variable automatic. Front-wheel drive is standard and all-wheel drive is available. To max out fuel economy, opt for the continuously variable gearbox, which offers up to 28 mpg city and 35 mpg highway.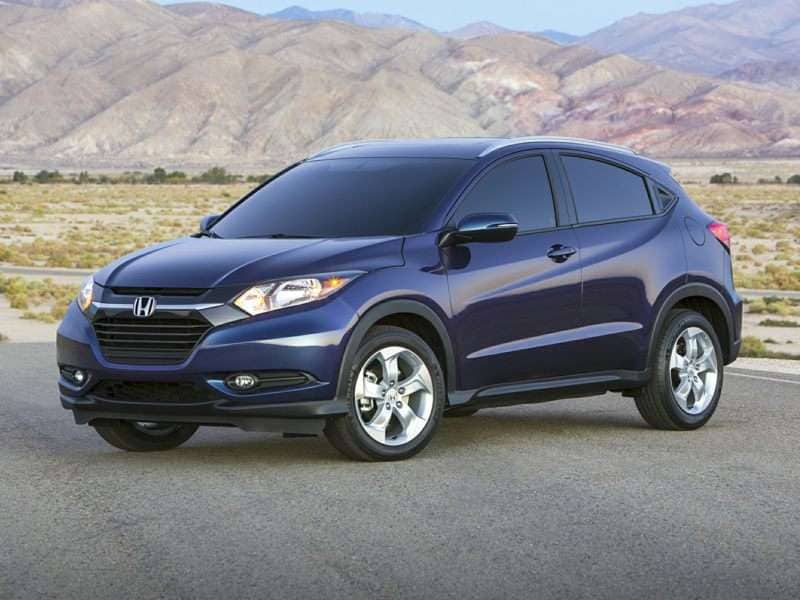 Photo by Honda
10) 2016 Land Rover Range Rover Evoque
The 2016 Land Rover Range Rover Evoque stands apart from most other 4-cylinder SUVs, luxury or otherwise. For starters, it's one of the few that can be had in both two- and four-door editions, with each version of the Land Rover Range Rover Evoque presenting a slope-roofed design that mimics the pleasing proportions of a true coupe. Of course, this means that the Evoque isn't quite as practical as some of its rivals - the two-door's 47.6 cubic feet of cargo space are not quite as easy to take advantage of due to its non-square proportions - but there's definitely a subset of buyers out there willing to make a few sacrifices for style. The Land Rover comes standard with a 240-horsepower, 2.0-liter turbocharged engine that's also good for 250 lb-ft of torque. Four-wheel drive and a nine-speed automatic transmission are also included free of charge with the five-passenger Evoque, and fuel economy stands at 21 mpg city and 30 mpg highway. For 2016, Land Rover has updated the Evoque with its All-Terrain Progress Control System, making the Evoque even more capable off-road.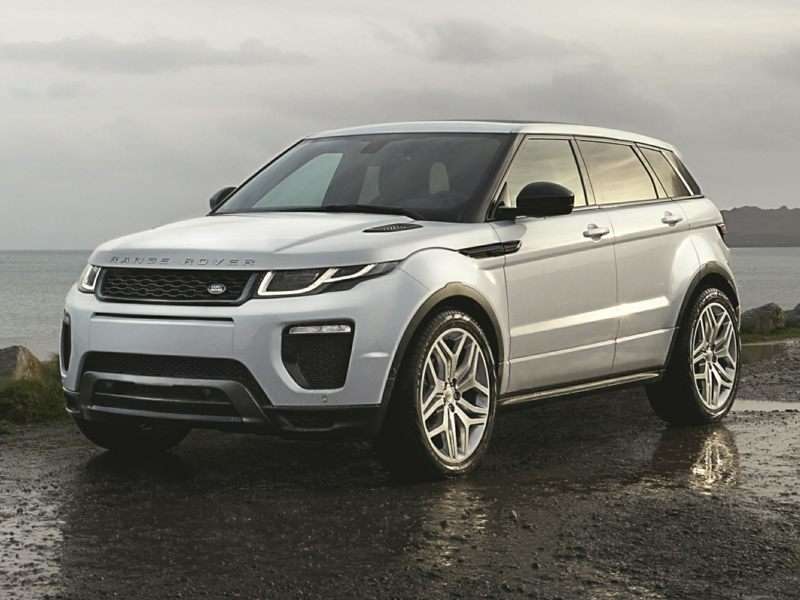 Photo by Jaguar Land Rover