Crewe Crew Credits Strong U.S. Demand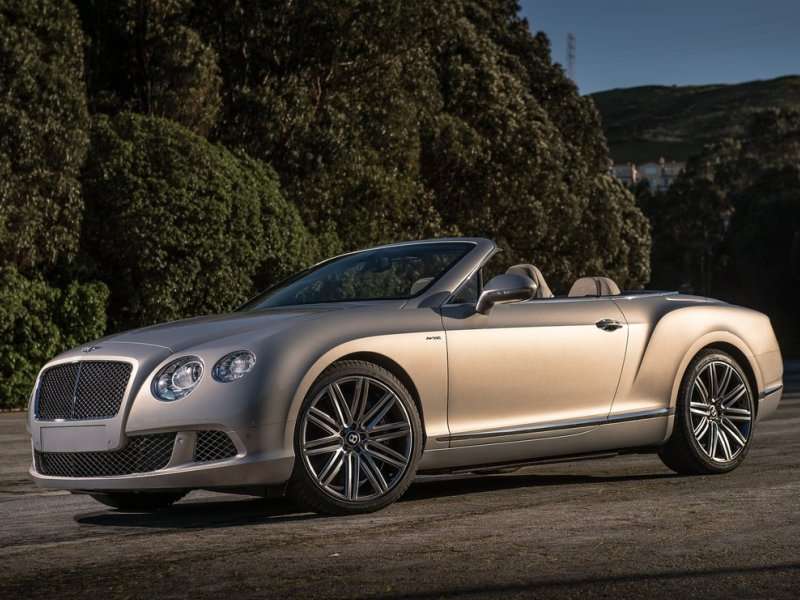 Bentley Motors recently released its global sales figures for the first six months of 2013, revealing that the ultra-premium brand had delivered 4,279 vehicles during that time and achieved a 9 percent advance over the first half of 2012. Looking at the numbers by region, sales highlights included:
1,174 deliveries (+9 percent) in the United States, which is Bentley's largest market
394 sales to customers in the Middle East, for a 28 percent improvement
222 units sold in the Asia-Pacific market, representing an increase of 53 percent
Said Kevin Rose, Bentley's board member for Sales, Marketing and Aftersales: "This success has been supported by the introduction of new models, with the Continental GT Speed and Continental GT Speed Convertible proving successful across multiple regions, while the existing GT W12, V8 and Mulsanne models maintain their strong performance.
"Bentley continues to post significant global sales growth and we are extremely confident we will sustain this success for the remaining months of 2013 as we see the full availability of our new Flying Spur in all markets."
Now, needless to say, we're not talking about a lot of cars here. But how do Bentley's sales compare to those from some of the other high-priced, low-volume auto brands? Let's see …
Ultra-Premium Auto Sales Comparison
Generally speaking, there's an obvious inverse relationship between vehicle price and sales volume, and as you'd expect, when the former goes up, the latter generally goes down. But unless you've really been watching the numbers, you may be surprised to discover how few units are being sold in the most premium segments of the industry. 
For example, last month, the Ford F-150 delivered about the same number of vehicles in a half-day of sales that Bentley delivered in half a year in this country. And the British brand actually is one of the United States' best-selling ultra-lux names, as can be seen from the little list below, which compares those companies' June sales with the results from the market's overall top-selling truck and car entries.
Ford F-150—68,009 sales, up 23.6 percent
Toyota Camry—35,870 sales, up 11.7 percent
Maserati—290 sales, up 27.2 percent
Bentley—204 sales, down 8.5 percent
Ferrari—166 sales, down 35.4 percent
Rolls Royce—84 sales, up 6.3 percent
Lamborghini—46 sales, up 7 percent