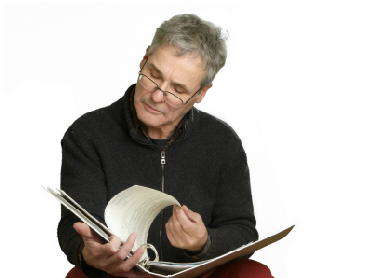 For the folks out there who still have the financial stability to afford a large purchase, now is the time to invest in that you've been thinking about. Manufacturer for the month of February averaged nearly $3000 across the entire auto industry, representing a 16 percent increase from the same time last year. Take one glace at these , and it becomes apparent which manufacturers are getting desperate.
Arguably closest to failure is LLC, and they also happen to be the company throwing the biggest bones to the car-buying public. Their has been churning since the end of January, available on every vehicle save for the and series work vans. On top of that, Chrysler is also offering an array of cash back options, and most recently the company unveiled its "free HEMI upgrade" for the pickup line.
General Motors has its own incentive machine working overtime, with zero-percent financing available on pretty much the entire GM lineup. Once again, the pickup trucks and sport 'utes lead the way, with $4000 cash back rebates for the and trucks, $3000 cash back for most , , and , and a range of $500 to $2750 for most of the General's passenger car lineup. Anyone brave enough to purchase a , and then face the possibility of being orphaned before the first payment is even made.
Despite being in the best shape of all the domestics, is also pumping out left and right. Much of the Blue Oval lineup qualifies for very low finance rates including zero percent. As with the cross-town rivals, the biggest givebacks come with trucks and SUVs. $6000 rebates accompany new purchases along with $5000 on new .
Step away from Detroit however, and the incentives -- while still appealing -- aren't quite as flashy. will give you $3000 to $4000 off new pickup purchases depending on where you live, along with various cash back offerings or special lease rates on the rest of the lineup, also depending on where you live. has much the same offering; $5000 off its full-size pickup with $4500 off the Titan-based SUV, with modest cash back or low financing rates for the rest. is offering zero percent on most of its lineup though a program it calls the "Driver Seat Event," which includes no payments for the first 90 days of ownership. has a few lease deals up their sleeves, but purchasers will have to wheel and deal sales managers like the good old days if they want any price breaks. , which was the only major manufacturer to actually post a profit for 2008, is in much the same position. With their "Go Love Spring" promotion, and fans can purchase any remaining 2008 models at zero-percent financing. Otherwise look for 2.9 percent on the rest of the line, with decent leasing programs available on entry-level 2009 Legacy and Impreza models.
And then there's and its program, where the company will allow owners to return a vehicle sans penalties should they lose their job within the first year of ownership. Of all the incentives and marketing campaigns put forth by manufacturers, Hyundai is the only company offering such an arrangement, and it seems to be the only one that's actually working. While other manufacturers suffered huge, double-digit sales declines in February, Hyundai's sales were virtually identical to its efforts last year.
German manufacturers , and also have a few bones to throw, but like their Japanese rivals, they pale to what domestic manufacturers are offering. BMW -- which rarely offers anything from the factory -- will make your first two payments on or sedans as well as the and coupe, SUV and the .
Volkswagen will finance the , and -sourced minivan for zero percent, and Audi will offer financing for as low as 0.9 percent, depending once again on where you live.