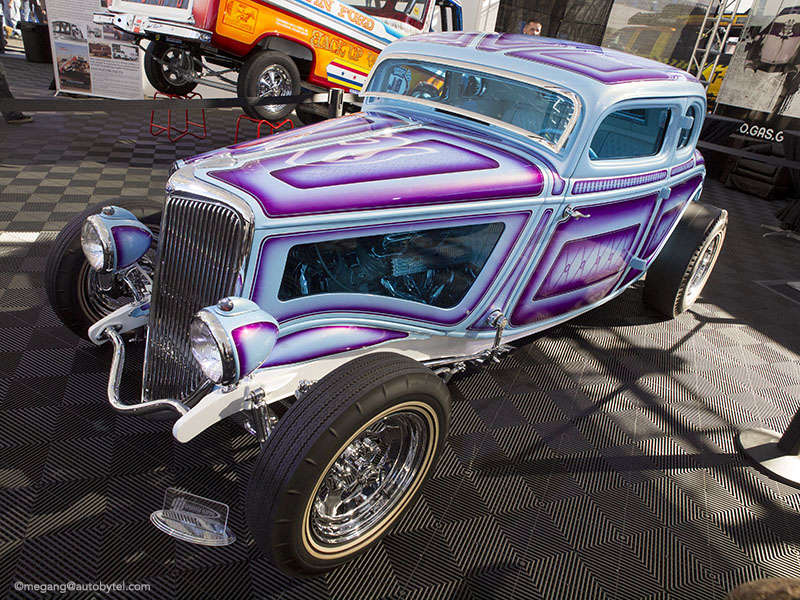 Another exciting SEMA Show in Las Vegas has come and gone. SEMA, the acronym for the Specialty Equipment Market Association, is a massive show of anything and everything you could want in the automotive aftermarket, which takes over the Las Vegas Convention Center annually. From welding to rims, paint to custom shifter knobs, furniture fashioned from seats and other parts to garage machinery, plus race cars, tuners, low riders, donks, resto mods, classic cars, hot rods, rat rods, monster trucks, off-roading… if it's not at SEMA, it just might not exist yet! Here are some of the cool and curious cars that caught the eyes of Autobytel, starting off with this stunning 1934 Ford Five-Window Coupe called the Iron Orchid from Galpin Auto Sports.
Photo: Megan Green
Every year, SEMA hands out awards in four categories. 2013's Hottest Sports Compact went to the Scion FR-S. Musician/Producer Steve Aoki kitted out this FR-S art car with HALO LED lighting and Strobe lights, amps, Go Pro cameras, wi-fie, Pioneer speakers, and a professional mixer.
Photo: Megan Green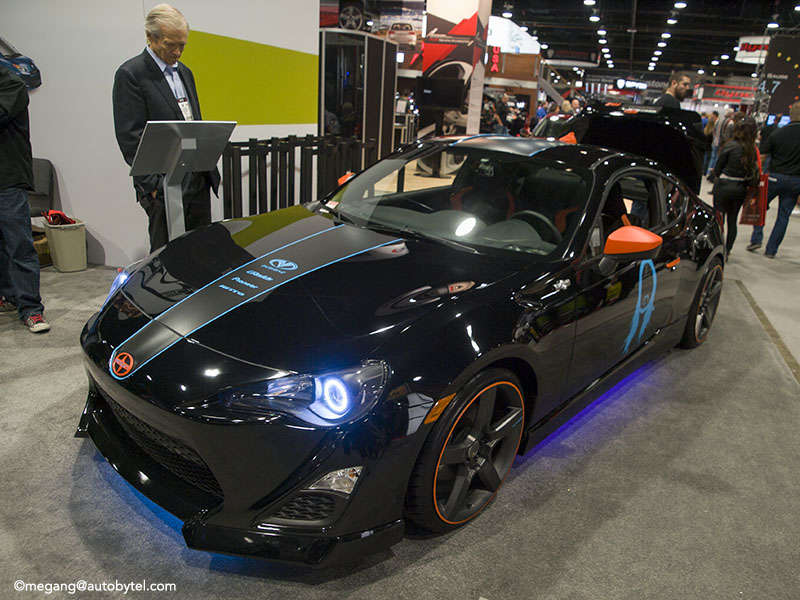 The Jeep Wrangler took home the 2013 Hottest 4x4-SUV award.
Photo: Megan Green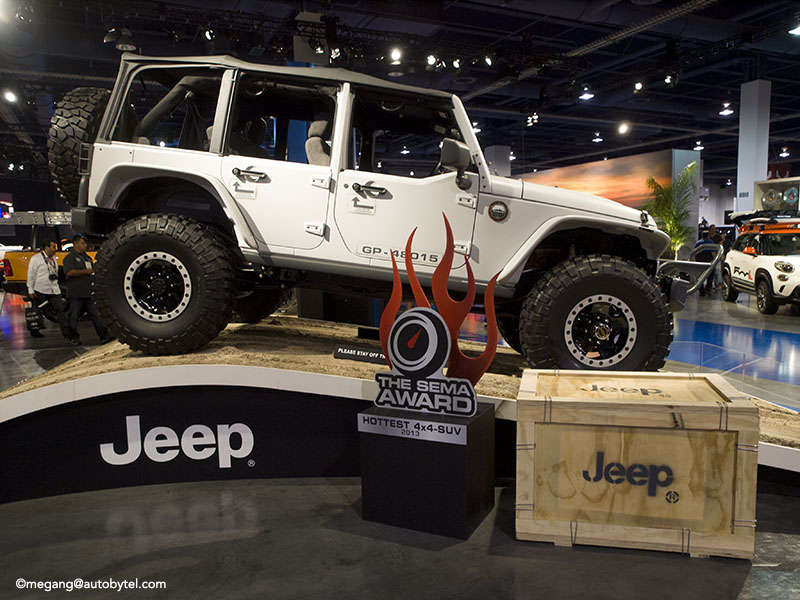 Ford's F-Series won the 2013 Hottest Truck. Attendees got to see some of them in action on Ford Out Front's track set up for SEMA.
Photo: Megan Green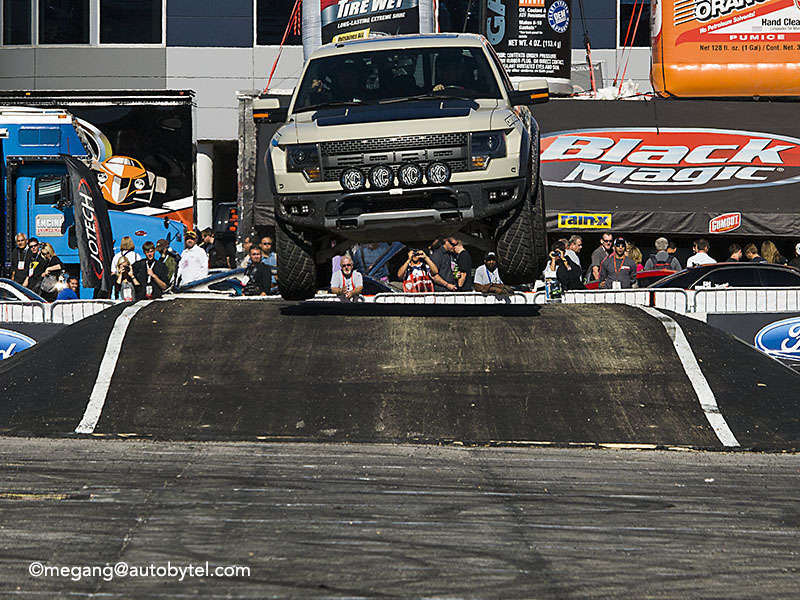 Ford took another award, with the Mustang winning the 2013 Hottest Car. Mustangs were all over inside and out, and Ford had some drivers showing them off at Ford Out Front.
Photo: Megan Green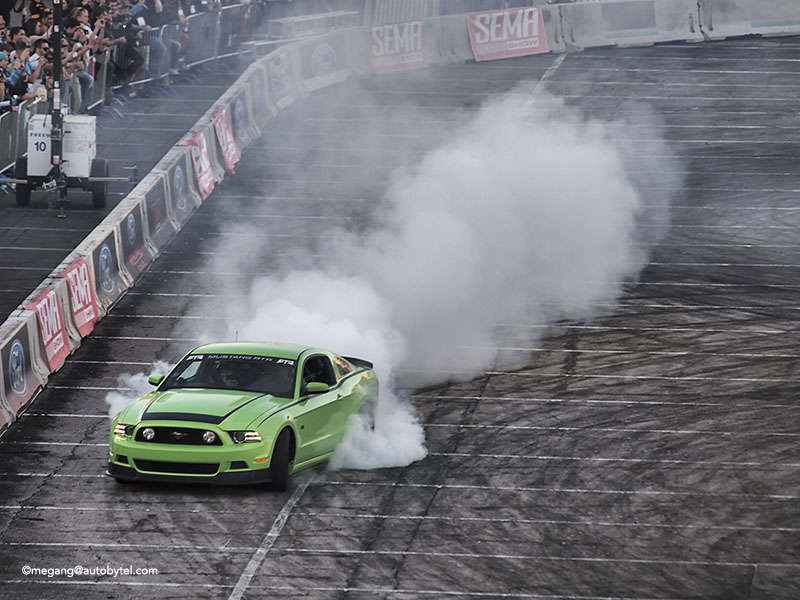 PPG Automotive Refinish's Carnival of Color was just that with this eye-popping 1968 Chevy Caprice front and center.
Photo: Megan Green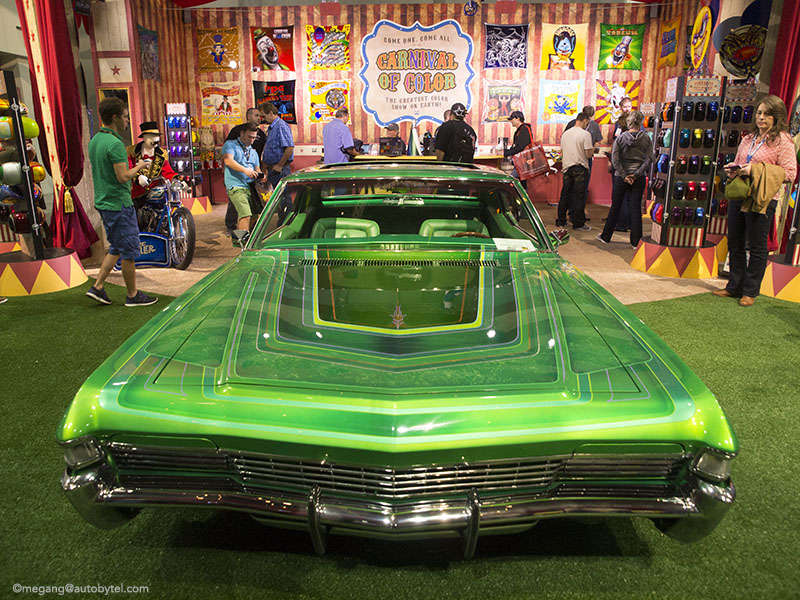 Miss Pontiac? Have a fifth-generation Camaro but what you really want is a Firebird? With this Z/TA body kit, your dream of a modern-day Trans-Am can come true.
Photo: Megan Green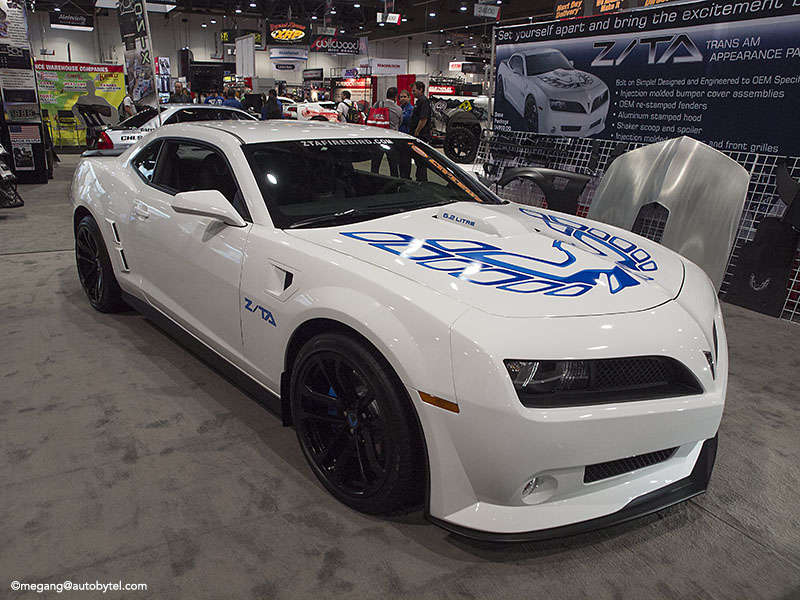 Of course DUBB had some donks! This Oldsmobile 442 is gorgeous in purple with Forgiato wheels.
Photo: Megan Green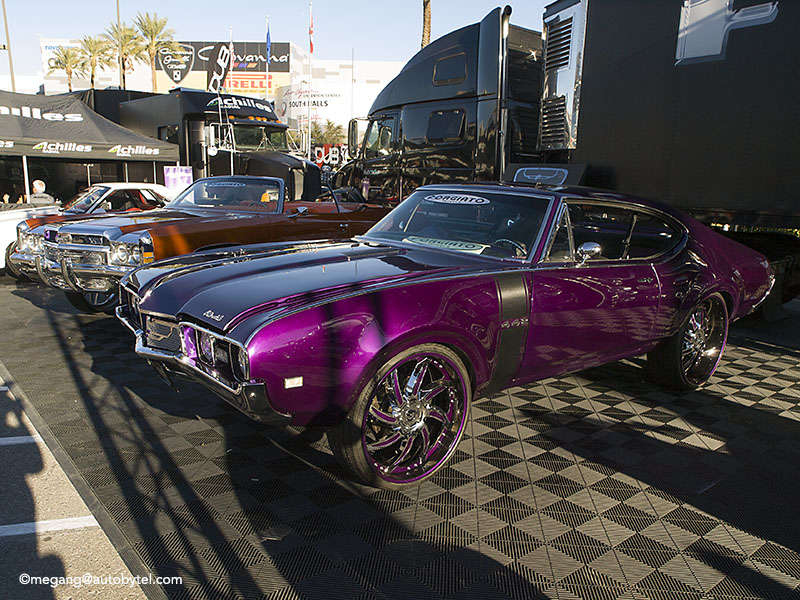 Arizona's Local Motors showed up with their truly awesome and unique Rally Fighter.
Photo: Megan Green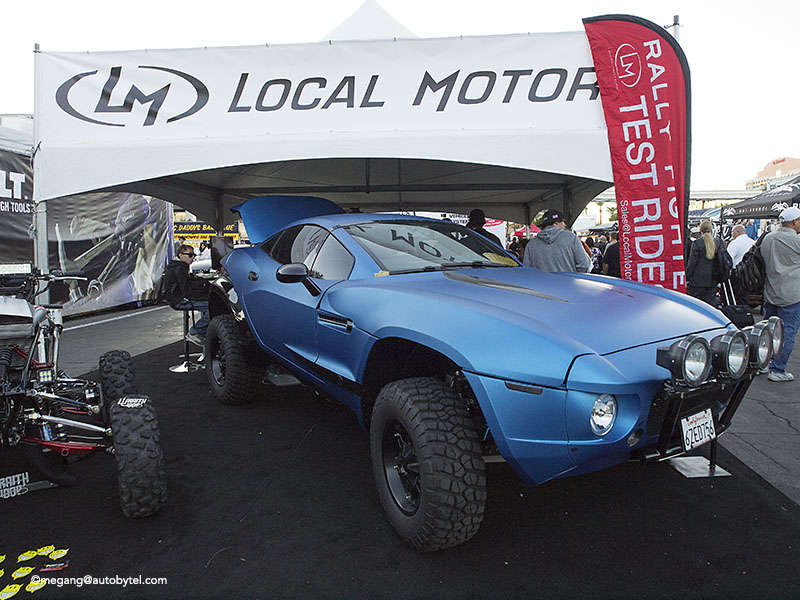 Low but not at all ratty - the Aluminum Dually won the UPS Ride Your Hauler to SEMA contest. Based on a Ford '30-'31 Model A truck with '67 Lincoln 460 V8 engine, the interior is hand-made with gauges gleaned from other classics.
Photo: Megan Green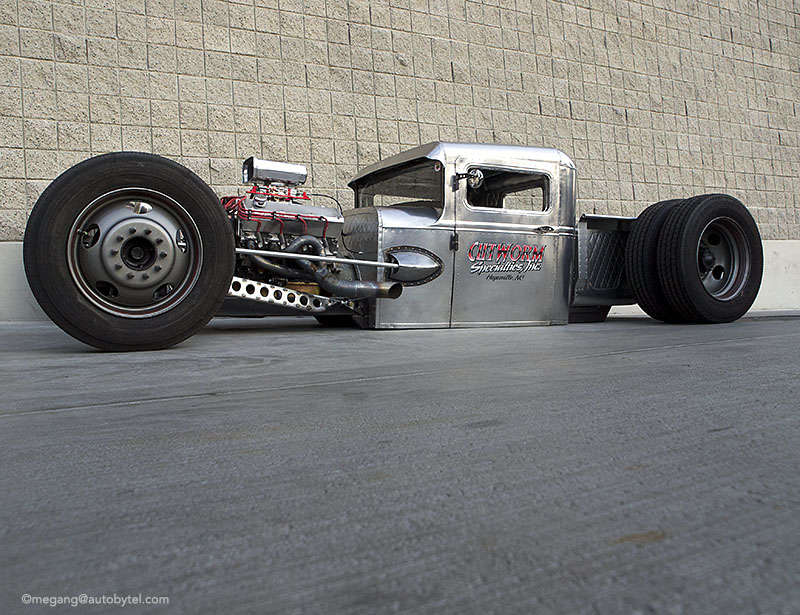 Not just a tail fin - it's a tail fin made into a bike; a Harley Davidson  '08 Dyna Street Bob. This red, rideable Chevy Bel-Air fin took over 3000 hours to build by LUPO Racing.
Photo: Megan Green