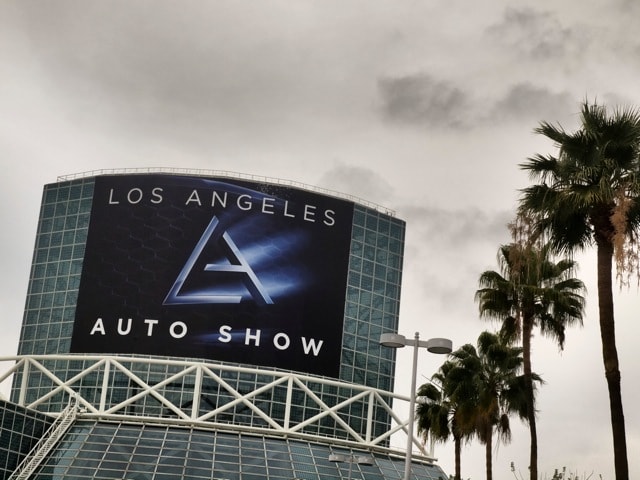 2014 la auto show sign
In the world of auto show debuts, Los Angeles holds a prominent place on both the calendar and the map. It's the first of the big announcement shows for the upcoming new car season and it's located in the largest new car market in America – California. The old song, "Nobody Walks in L.A." is true – LA loves its cars, SUVs and trucks and this year's show has much to offer buyers in each car segment.
Our editors scanned the LA Convention Center floor to find the very best of each category and, to help you get to the best stuff first, we've singled out vehicles that score high in excitement, significance, beauty and newsworthiness at this year's LA Auto Show. 
Best Compact Car: Volkswagen Golf R 400
Imagine a hotter, faster Volkswagen Golf hatchback, and you have a GTI. One level hotter, and there's the Golf R. Now, Volkswagen believes there's room for an even more powerful Golf, and it's called the Golf R 400. Packing a huge engine and the suspension modifications of the Golf R, the Golf R 400 is a concept car with powerful aspirations.
The 396-hp engine, based on the turbocharged 2.0-liter turbo four-cylinder in the bog-standard GTI, is the most distinguishing feature of the Golf R 400. That's nearly twice the horsepower from the same engine displacement, and we can't wait to hear how the engine note sounds. Otherwise, the Golf R 400 is similar in feature content to the Golf R in most aspects, including interior and exterior styling.
The Golf R 400 is a concept car, for now. Commence your letter-writing campaigns to Volkswagen of America, should you want to see it here.
 Given the Golf R 400's iffy chances for production, Volkswagen was mum on pricing.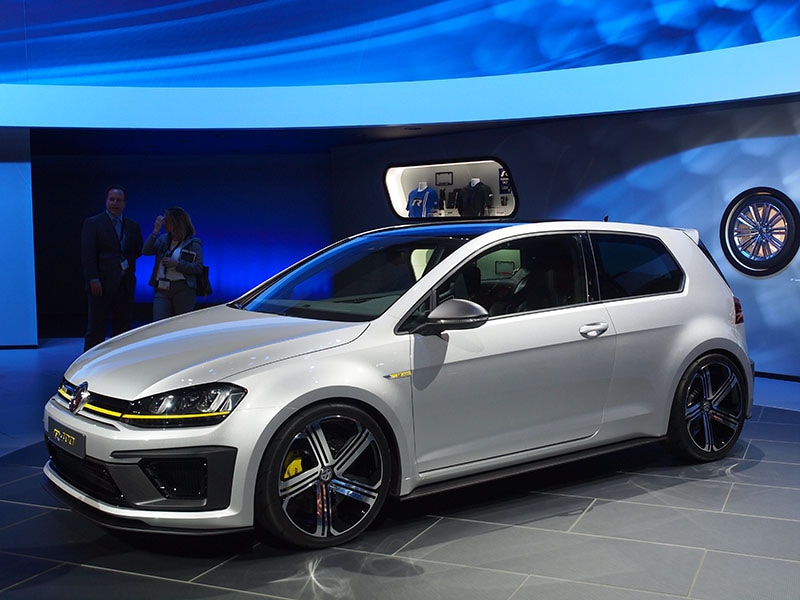 Best Sports Car: Porsche 911 Carrera GTS
The 2015 Porsche 911 Carrera GTS squeezes more power out of the 3.8-liter flat-six engine found at the rear of the Carrera S, adding 30 ponies without touching torque.  This brings the Carrera GTS' total output to 430 horsepower and 325 lb-ft of twist, and a seven-speed manual or a seven-speed PDK dual-clutch automated manual serve as the transmission options for the car.  Coupe and convertible editions of the GTS are available, and one can also specify all-wheel drive at ordering time.
  The Carrera GTS provides more power, bundles together options like Sport Chrono, sport exhaust, and adaptive suspension, and grafts on a wider rear track and a wide-stance look to go with it
 The 2015 Porsche Carrera GTS should be available early next year.
 You'll pay $115,195 for a base Carrera GTS coupe.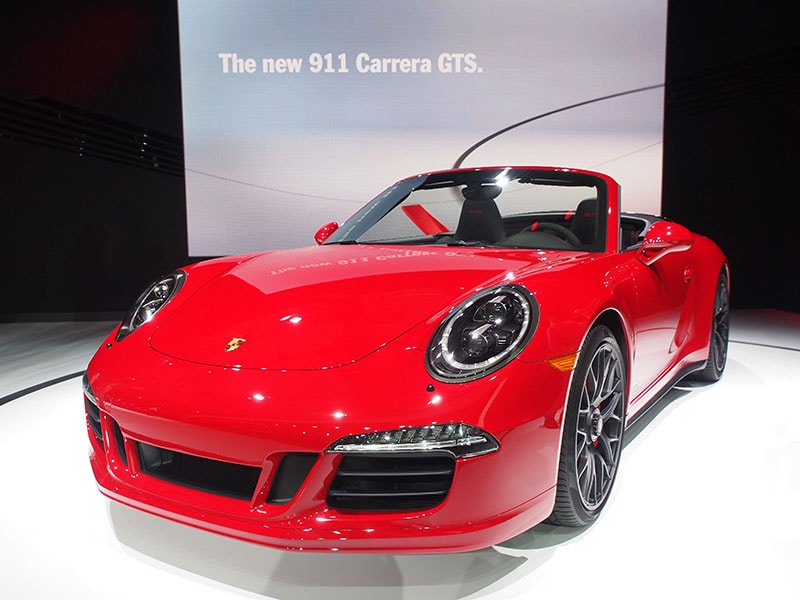 Best Sedan or Luxury Car: Mercedes-Benz S600 Maybach
Mercedes-Benz chose to show off Mercedes-Maybach, its re-entry into the uber-luxury market simultaneously at the Los Angeles and Guangzhou auto shows. The first model in the Mercedes-Maybach lineup, the S600, is based heavily on the S-Class sedan.
Not intending to fill the void in the ultra-luxury space left by the previous Maybach models, the V-12-powered Mercedes-Maybach S600 will instead offer S-Class buyers a more luxurious experience in a familiar lineup. Expect premium materials inside to rival business-class flight accommodations, and a mildly revised exterior with a bespoke C-pillar and badging. The model is stretched slightly over the conventional S-Class sedan, which is hardly conventional itself.
The Mercedes-Maybach S600 is scheduled to go on sale in early 2015.
Pricing has yet to be announced, but expect it to compete with the Bentley Flying Spur and Rolls-Royce Ghost.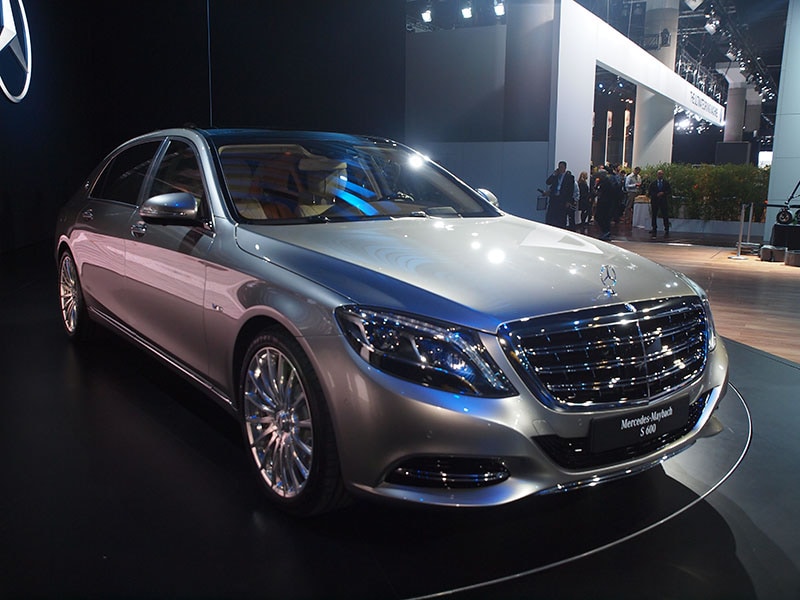 Best Convertible: 2016 Mazda MX-5 Miata
The 2016 Mazda MX-5 Miata is the next-generation version of the world's most popular roadster. Although technical details concerning the MX-5 Miata have been few and far between, we do know a few things about the car: it's got a more aggressive design than ever before, it's going to be powered by a 2.0-liter, four-cylinder engine, and it will be available with both manual and automatic transmissions. There's as yet no word on whether the car will retain the power-retractable hardtop found on the current Miata.
 The Mazda MX-5 Miata is all-new for 2016.
 Summer of 2015.
 Pricing has yet to be released for the roadster.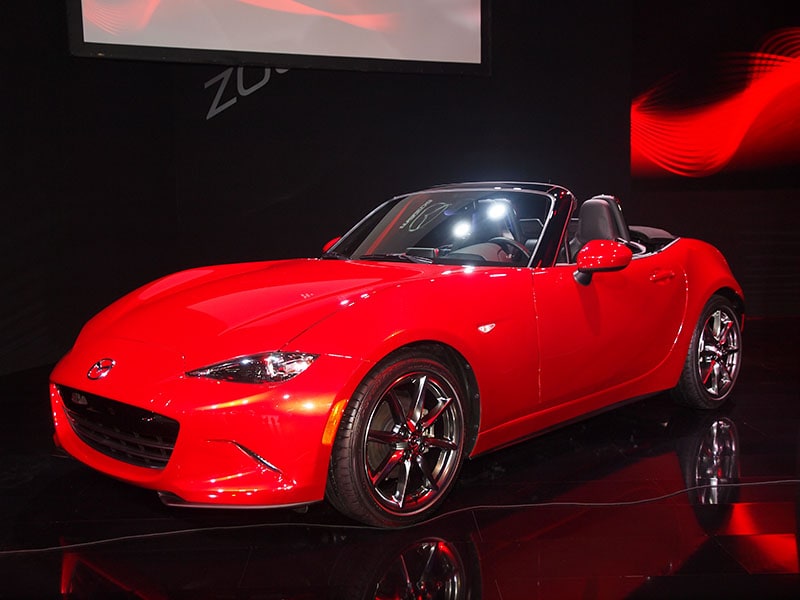 Best SUV: 2016 Land Rover Discovery Sport
The 2016 Land Rover Discovery Sport replaces last year's LR2 and serves as the new entry-point into the SUV-brand's line-up.  The Discovery Sport will feature seating for up to seven passengers across three rows, and it also provides a 2.0-liter turbocharged four-cylinder engine that's good for 240 horsepower (and is matched with a nine-speed automatic transmission).  The luxury people mover of course makes four-wheel drive available and comes with a respectable level of off-road capability.
  The Land Rover Discovery Sport is an all-new model, but it is mechanically similar to the Land Rover Range Rover Evoque.
  Early 2015.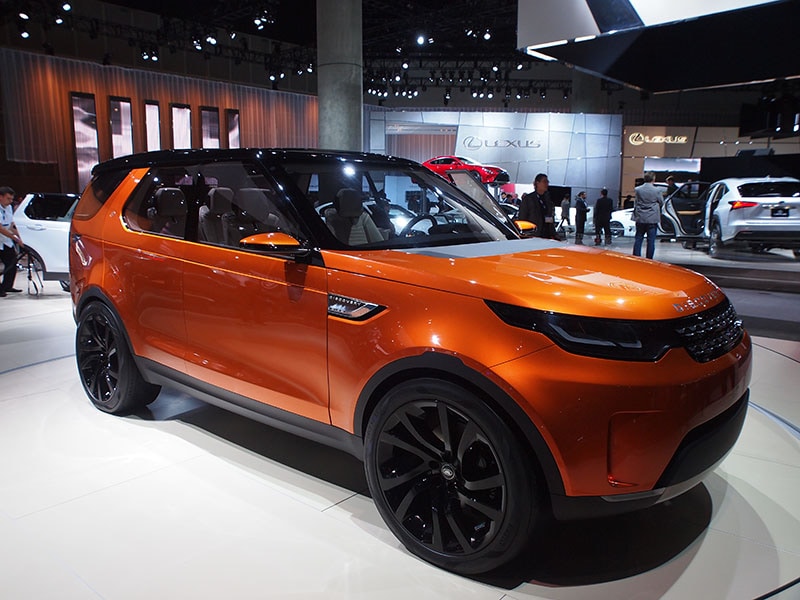 Best Crossover or Wagon: Mazda CX-3
The 2016 Mazda CX-3 is a completely new compact crossover, fitting the size between the popular MX-3 and the small Mazda CX-5 crossover. Mazda has already sold this type of vehicle in both Asia and Europe for the past few years with much success, but the American market is just beginning to embrace the size and utility of the category. The 2.0-liter Skyactive engine, derived from the Mazda2, will be power the vehicle and Mazda is promising the same "Zoom Zoom" and excellent gas mileage we've seen from its other products. Horsepower numbers will come at a later date, but the company did announce that the car will be available in all-wheel–drive by the time it arrives.  At first look, the CX-3 has a similar appearance to the CX-5 crossover, but the design does not look "squished," as is the case with some smaller crossovers.
  The 2016 Mazda CX-3 is all new.
 Look for the 2016 Mazda CX-3 in the summer of 2015  
  Pricing has not yet been released.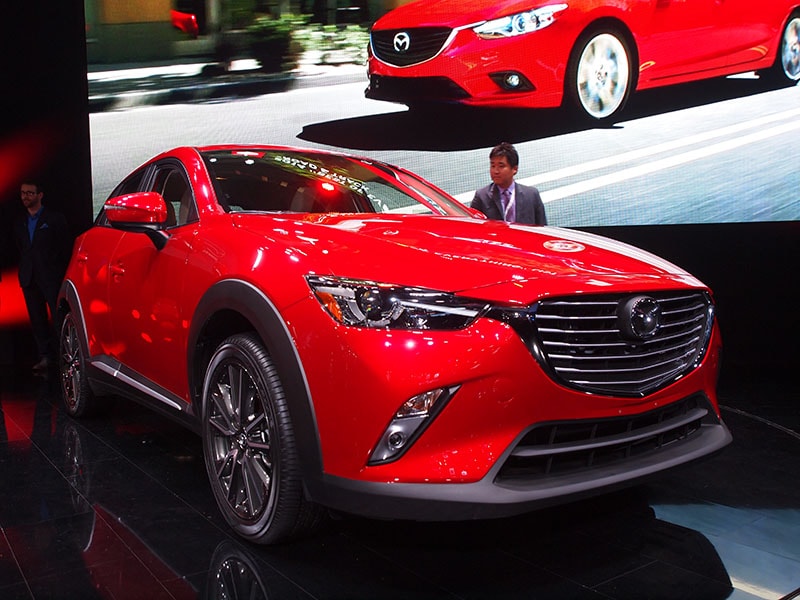 Best Van or Minivan: 2015 Kia Sedona
Most manufacturers stepped away from the minivan, leaving it to Toyota, Honda and Chrysler. But Kia confidently steps in with an all-new version of its Sedona. In an effort to broaden the model's appeal, Kia's design team gave the Sedona something of a crossover SUV profile. As a result, Sedona is easily the most handsomely styled minivan on the market. The 2015 Kia Sedona also boasts a strong value story—as you'd expect from Kia. Power is generated by a 3.3-liter V6 producing 276 horsepower and 248 ft-lbs of torque. Sedona's front wheels are fed through a six-speed automatic transmission. Standard features include forward collapsing second row seats, a split-folding third row seat, rear air conditioning controls, Bluetooth telephony and audio streaming, rear parking sensors, and dual gloveboxes. 
Sedona is all-new for 2015.
 On sale now
 Pricing starts at $25,900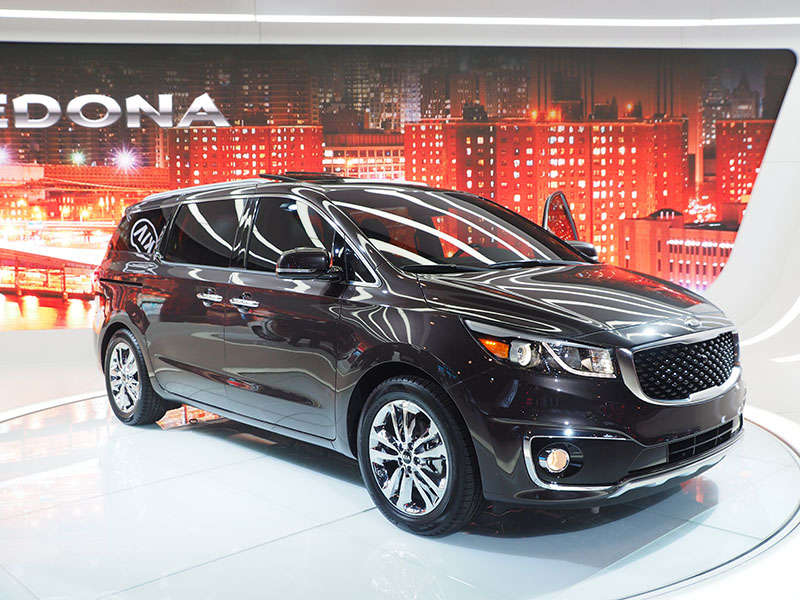 Best Alternative Fuel Vehicle: 2016 Audi A3 e-tron
Audi's first plug-in hybrid claims an amazing 157 miles per gallon in (admittedly optimistic) European testing. While that claim is currently being debated in Green Car forums all over the Internet, we'll paraphrase the well-worn caveat, "Your results most assuredly will vary." Although, who's to say which way? At any rate, motive force comes from Audi's 150 horsepower, 1.4-liter turbocharged four-cylinder engine with 184 ft-lbs of torque, which is teamed with a 102-horsepower electric motor capable of generating 243 ft-lbs of torque. The motor is supplied electricity from an 8.8 kWh battery pack. Total system output is 204 horsepower and 258 ft-lbs of torque. A six-speed dual clutch automated manual feeds the front wheels. A3 e-Tron's electric-only range is quoted at 31 miles.
 A plug-in hybrid powertrain for Audi's A3 is introduced this year.
 Summer 2015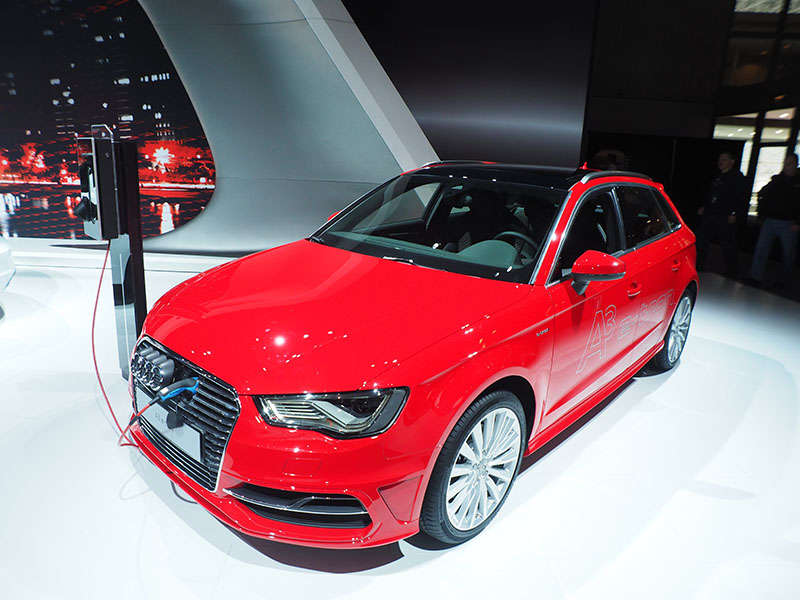 Best Truck: 2015 Ford F-150
The 2015 Ford F-150 has shaken up the pickup world with the decision to carve its all-new full-size truck out of aluminum instead of steel.  With significant weight savings under its belt, Ford was able to reduce the size of its base V-6 to 3.5-liters and not lose any performance.  A new 2.7-liter EcoBoost V-6 that offers 325 horsepower is offered as an affordable upgrade over the entry-level F-150's engine, and a 385 horsepower, 5.0-liter V-8 and a 365 horsepower, 3.5-liter twin-turbo EcoBoost V-6 are also available.  Four-wheel drive, a wide range of trims and options, and three body styles and bed lengths are also offered with the pickup.
  The 2015 Ford F-150 is all-new.
  Look for the redesigned F-150 to go on sale shortly.
  The Ford F-150 retails for a starting MSRP of $25,420.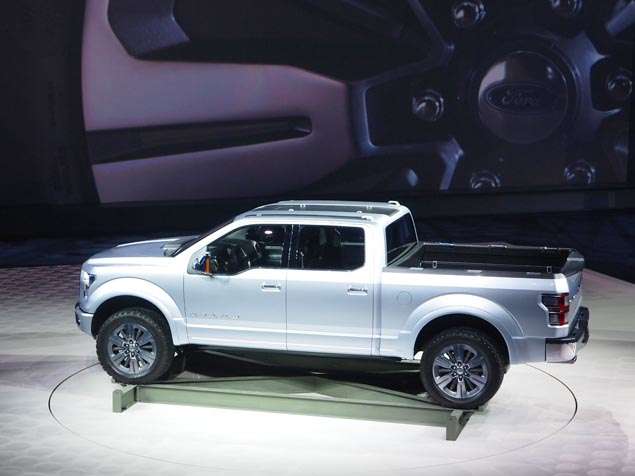 Best Concept Vehicle: Audi Prologue Concept
The most astonishing reveal at the Los Angeles auto show was on the Audi stand, when the German automaker pulled the covers off the Prologue concept car. Like the naming of Hyundai's Genesis, calling this car the Prologue is a sign of things to come for the brand. The two-door coupe is Audi's battle cry into the field recently reinvigorated by the 2015 Mercedes-Benz S-Class Coupe.
 The Prologue concept, which we expected to be dubbed A-something, is a marked departure for Audi in terms of styling direction and concept. Although it's nearly the size of a full-size A8 sedan, the two-door coupe looks much smaller, thanks to relatively slab-sided design. The headlights comprise futuristic laser technology, even as Audi avers that the Prologue also looks to past designs for inspiration. A 4.0-liter V-8, a mainstay of modern big Audis, is standard.
The Prologue is intended to showcase the future of Audi design and technology, so it won't be available immediately. Should it go into production, it's a safe bet that the Prologue is still a few years away.
Pricing for this concept car was not announced.