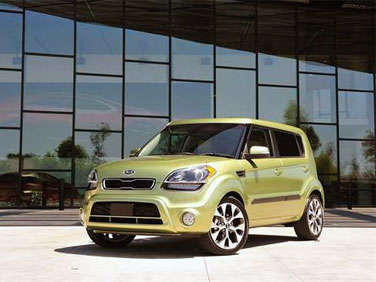 It is that time of the year when we see the college kids on the road with their cars stuffed to the gills with a semester's worth of dorm room supplies. But with rising tuition and the costs of dorm living, about 80% of college students commute to their universities now and so the majority don't need laundry basket haulers. Identifying the best cars for college students who are making a commute for their higher educations is a task that requires a frugal approach to finding a few fun-to-drive, yet practical and safe set of wheels that can be a daily driver and accomodate their lifestyles and part-time jobs. With a few imminently college-bound kids under the roofs of several Autobytel staffers, we not only take picking these cars seriously: we take it personally. Here are our picks for the 10 best cars for college students.
Best New Compact Cars for College Students: Hyundai Accent
Starting at a class-affirming $12,545, the 2012 Hyundai Accent is a 4-door, compact 4-cylinder that is capable of 40 mpg on the highway. Recently redesigned for 2011, the Accent can be found in a cute sedan style or a youthful hatch, both with 6 airbags as standard. The interior of the Accent is big enough that the EPA rates it as a compact, rather than the bit more demeaning subcompact class, and the technology features such bonuses as a Bluetooth hands-free phone and sound system controled from the steering wheel. Other new options in the compact class that also can be had that are good cars for college students include the Kia Rio, the Kia Rio5, and the Chevrolet Sonic.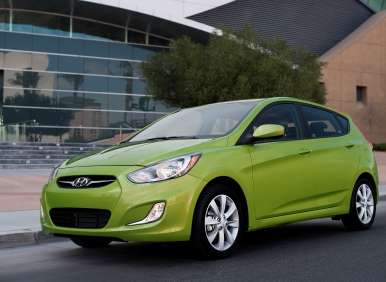 Best Used Compact Cars for College Students: Honda Fit
The used Honda Fit is an award-winning innovator in the class of compact cars and a favorite among owners for its gas-sipping attitude and generous cargo capacity. In fact, people who own the Honda Fit have rated it as a 2012 Ideal Vehicle in the compact category. While a new Honda Fit could set a student back $15,000 to $20,000, a used Fit can be found with under 100,000 miles for one third, or more, less of the original new and just-off-the-lot cost. Prices can vary depending on the trim level as the Sport trim is typically more fun to drive, but adds an extra $3,000 to $4,000 to the cost.
Other used car options in the compact area that are good cars for college students include the Nissan Versa and the Mazda3.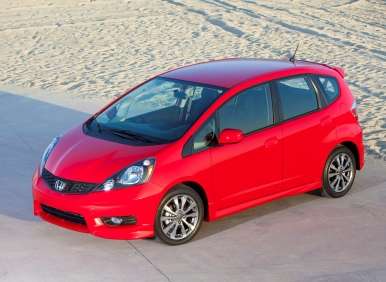 Best New All-Wheel Drive Cars for College Students: Suzuki SX4
They are affordable, cute with a hatch and AWD. That is why the Suzuki SX4 gets continually named as a top car for college students.
The base 2012 Suzuki SX4 hatch starts at $16,999 and comes standard with a manual, driveline traction control. airbags - even in the 2nd row - and 16" wheels. A good bet as a good car for college students who need all-wheel drive in the more wet and snowy climates.
Other, more expensive options for new best cars for college students are the Subaru Impreza and the Subaru XV Crosstrek.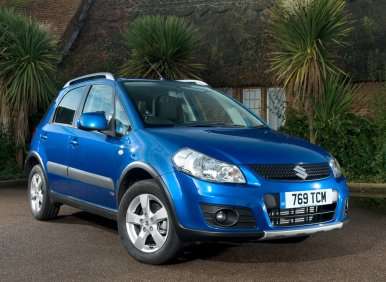 Best Used All-Wheel Drive Cars for College Students: Subaru Impreza
While we list the Subaru Impreza as one of the best new buys for college students, the used Imprezas still packs enough bang that we would make it a best used car for a college student.
With all-wheel drive and proven history, a used Subaru may have a higher value than some of the competition when shopping used options but the proof is in the pudding: they are worth it. Loyalists everywhere proclaim that Subaru is the brand to buy when you need AWD technology with the fun twist that you want to keep forever.
Other options in the used area of best cars for college students include the AWD Nissan Murano and the used AWD Volvo V50.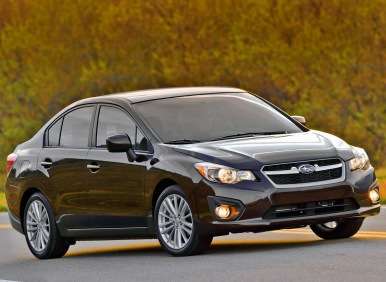 Best New Crossover SUV for College Students: Kia Soul
For a college student on the go, sometimes having more space in their car is a necessity and the young, sporty-looking crossovers of today offer a lot of options. The best-selling Kia Soul is a definite winner in the lineip of best cars for college students. 
Starting at $13,900.00, the squared-off Soul is a 4-door hatch/wagon/crossover/microvan that can get up to 35 mpg and hold a passel of friends or a mountain bike with ease. The Kia Soul is a definite winner as a top car for a college student.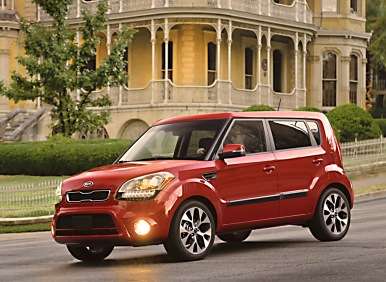 Best Used Crossover SUV for College Students: Scion xB
Scion is a brand known for its youthful following, and a brand new Scion xD starts at just $15,345. It also boasts EPA ratings of 27mpg city/33mpg highway, which is perfect for cruising the quad...that's a thing, right?
The 1st generation xB is by far the better looking of the subsequent iterations so buying a 2006 or older year model can save a lot of laundry money for a college student.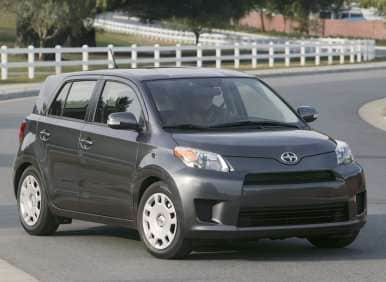 Best New SUVS for College Students: Dodge Journey
Though few college students may find themselves in need of the larger interior capacities offered by most SUVs, the Dodge Journey is nevertheless a great pick thanks to its youthful, contemporary styling and friendly price point. A 2012 Dodge Journey can be had with a starting price of just $18,995.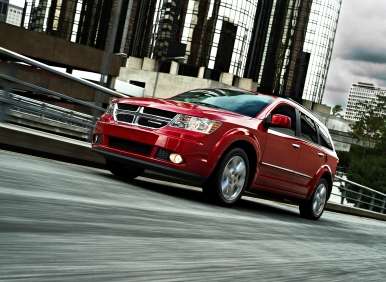 Best Used SUVs for College Students: Mitsubishi Outlander Sport
Like our "best new" pick, the Mitsubishi Outlander Sport offers a cutting-edge design aesthetic bound to appeal to the style-conscious college student - plus it'll be easy on the budget. Priced new, the capable hauler starts just a hair under $20,000, which means it'll be a breeze to find one used for much less.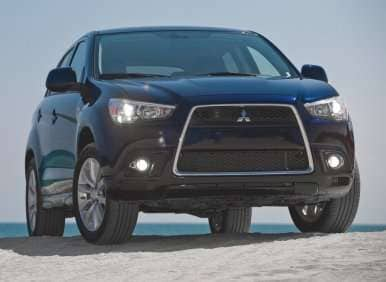 Best New Sedans for College Students: Toyota Prius
It might hurt a little at first, but the financial investment of the Toyota Prius will be well worth what you (and your college student) wind up saving on fuel costs (estimates peg it at 51mpg city and 48mpg highway).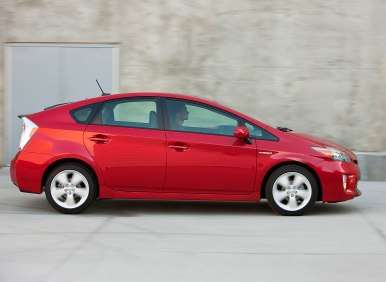 Best Used Sedans for College Students: Kia Optima
Though not quite the gentle fuel-sipper that the Toyota Prius is, the Kia Optima still posts pretty friendly numbers with an EPA estimate of 24mpg city/35mpg highway. Pricing starts at $21,200 for a 2013 model, which is pretty impressive when judged against the excellent value and aesthetics that Kia continuously brings to the table.