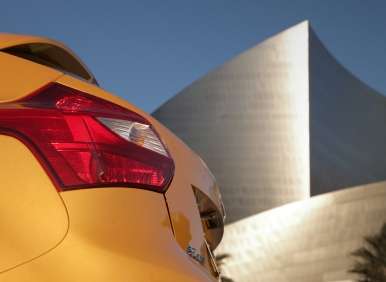 If you're looking for ways to help save gas, be sure not to overlook the country's roster of 2012 flex fuel vehicles. With their ability to run on either 100 percent gasoline or E85—a mixture of gasoline and up to 85 percent ethanol—flex fuel vehicles can use much less oil, while also providing owners with the chance to save money, too, because E85 costs less than gasoline. And not only is E85 widely available, so are cars and trucks capable of using it. Automakers from Buick to Bentley offer 2012 flex fuel vehicles across a wide range of segments, with no price premiums required for their flexibility, and that includes the choices on Autobytel's latest "Fast Five" 2012 E85 vehicles list.
(It is important to keep in mind, though, that because of the chemical makeup of E85, it does deliver lower fuel economy than gasoline.)
2012 Flex Fuel Vehicles List: Ford Focus
The new Ford Focus is a top choice on the 2012 list of E85-capable vehicles since it's the most fuel-efficient flex-fuel vehicle in America. In addition to that flexibility, the Focus' advanced 2.0-liter I4 engine also delivers technologies like gasoline direct injection and twin independent variable camshaft timing, along with a robust 160 hp. Priced from $16,500, the Focus is offered in both sedan and five-door hatchback body styles, with available features that include SYNC with MyFord Touch, a sport-tuned suspension, rain-sensing wipers, a park-assist system and standard AdvanceTrac electronic stability control.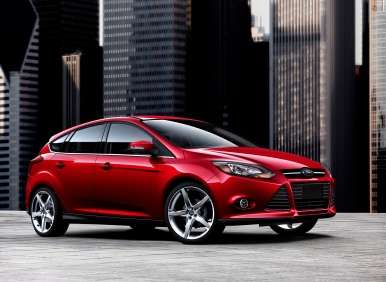 2012 Flex Fuel Vehicles List: Buick Regal
Autobytel's 2012 flex fuel vehicles list also includes the industry's first turbocharged engine with gasoline direct injection that's capable of using E85—the potent 2.0-liter I4 leveraged by the Buick Regal Turbo. Making up to 220 hp and 260 lb.-ft. of torque, the engine resides in a sophisticated performer that also offers Buick's Interactive Drive Control for real-time suspension damping, which allows drivers to make the most out of the power. The Buick Regal Turbo takes the "sport sedan" slot in this 2012 list of E85 vehicles, starting at $31,145.
2012 Flex Fuel Vehicles List: Mercedes-Benz M-Class
The sculpted and powerful Mercedes-Benz M350 injects the this of 2012 E85-capable vehicles with a strong dose of other capabilities, too, including a tow rating of 7,200 lbs. and the company's 4Matic all-wheel-drive system. Of course, there are plenty of Mercedes-level amenities on tap as well for the M350's MSRP of $48,990, including a power liftgate, the COMAND connectivity and infotainment system with a 7-inch LCD screen, LED daytime running lamps and taillights, and a distinctively upscale interior. Providing the power here: An all-new 3.5-liter V6 worth 302 hp and 273 lb.-ft. of torque.
2012 Flex Fuel Vehicles List: Chrysler 300
Taking up the reins as the most family-friendly sedan on the 2012 list of E85 vehicles is the increasingly popular Chrysler 300 with its Pentastar V6 engine. Sales of the 300 are up more than 200 percent through the first four months of this year, and its flex fuel V6 has been a key factor: When mated to one of the first eight-speed automatic transmissions available for 2012 flex fuel vehicles, the 300 also can hit 31 mpg highway when drinking gasoline. The 2012 Chrysler 300—also a 5-star overall safety performer with NHTSA—is stickered from $28,470.
2012 Flex Fuel Vehicles List: Chevrolet Silverado
Chevy is a big supporter of flex fuel vehicles, and appropriately enough, its big pickup is the truck of choice on Autobytel's 2012 list of E85 vehicles. The Silverado's MSRP starts at $22,195, giving it the lowest price of admission of any of the Big Three's full-size pickups, but it still provides a max tow rating of up to 10,700 lbs. and payload capability of 1,937 lbs. That kind of athleticism also is wrapped in an upgraded exterior for 2012, with the Silverado getting an updated grille treatment and four new colors for the new model year.