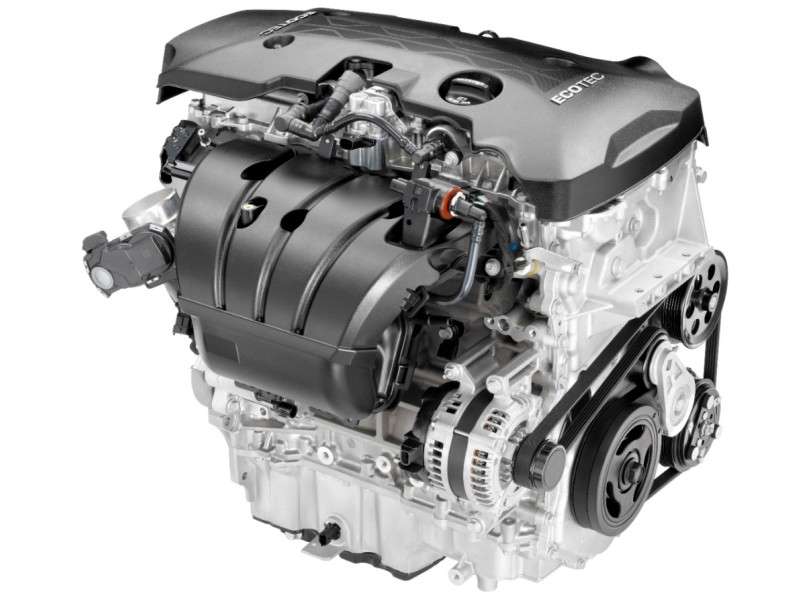 engine
The first Ecotec engines were released by General Motors in 2000. The latest generation of the Ecotec engine will be released in 11 different variants, ranging in displacement from 1.0l to 1.5l, with either three or four cylinders. By 2017 GM expects to have ramped up to building 2.5 million Ecotec engines a year, spread across 5 plants in different parts of the world.
The new engines were designed from the ground up, using all of GM's global resources, and incorporate technologies such as central direct fuel injection, continuously variable valve timing, and variable intake manifold airflow, all of which help improve efficiency for lower fuel consumption while maintaining good performance (the new 1.4l turbo for example is up to 5% more efficient than the one it replaces). They also offer increased durability and refinement, with the Ecotec engines being up to 50% quieter than their competition.
The engines use a modular architecture that helps reduces manufacturing complexity, while allowing the engines to be easily adapted for specific markets. The three and four cylinder blocks for example share bore spacing, bore diameter, and cylinder liners. Power ratings for the new engines will range from 75 to 165 horsepower, with torque ranging from 70 lb-ft to 184 lb-ft, depending on engine size and whether or not a turbo is employed. All engines are designed to run on normal regular unleaded fuel (even the turbocharged versions), and they have also been designed for future use with alternative fuels and in hybrid propulsion systems.
The first of these new Ecotec engines will be found in the Opel ADAM, which will be sold in Europe, and the next generation Chevrolet Cruze that will be sold in China. The 1.0l turbocharged 3-cylinder engine in the ADAM is said to make as much power as the 1.6l normally aspirated 4-cylinder that it replaces, while being an estimated 20% more efficient. The Cruze will get a 1.5l normally aspirated 4-cylinder with an estimated 113 HP and 108 lb-ft of torque and a 1.4l turbocharged 4-cylinder that is estimated to have 148 HP and 173 lb-ft of torque.