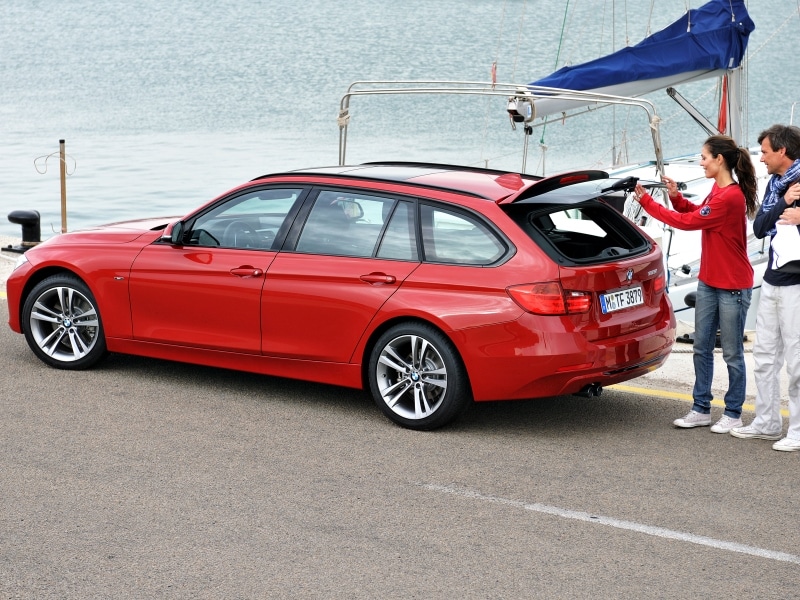 2015 BMW 3 Series Sport Wagon
Wagons are an endangered species, but they are far from extinct on the modern automotive market. Top rated wagons are the ones that have managed to survive the SUV onslaught and provide families with a balance of practicality, car-like handling, and style that crossovers simply can't deliver. Although most wagons fall onto the entry-level spectrum these days in terms of size, advanced designs have them delivering a surprisingly high level of cargo space - enough, in some cases, to keep pace with or even overtake similarly-sized SUV cousins. 
Let's take a look at 8 of the top rated wagons available for 2015.
1. 2015 Volkswagen Golf SportWagen
The 2015 Volkswagen Golf SportWagen is an all-new replacement for last year's Jetta SportWagen, and it rides on the completely-redesigned MQB platform that also underpins the 2015 VW Golf hatchback. The Volkswagen Golf SportWagen handles very much like the comfortable and compliant Golf hatch, but it extends its roofline to create a cargo compartment that provides almost 66 cubic feet of total cargo space (putting it on par with a fair number of compact SUVs).
The Golf SportWagen offers the choice between either a 170 horsepower, 1.8-liter turbocharged four-cylinder gas engine or a 2.0-liter, 150 horsepower turbodiesel four-cylinder unit that's also good for 236 lb-ft of torque. Manual and automatic transmission options (featuring a mix of five and six forward gears, depending on the engine) are available with the SportWagen, and the diesel motor returns a phenomenal 43-mpg in highway driving.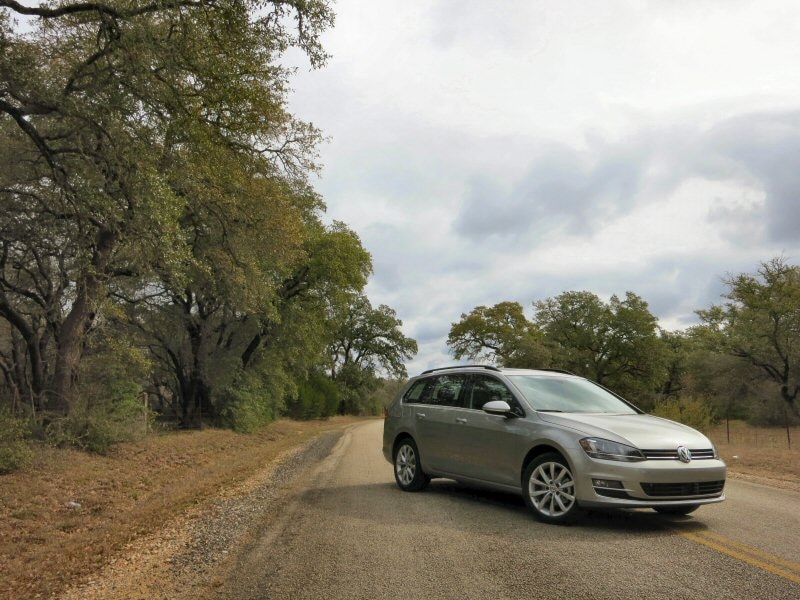 Photo by Benjamin Hunting
2. 2015 Kia Soul
The 2015 Kia Soul is a non-traditional wagon that also plays in the crossover space - but make no mistake, as it boxy styling cues and acres of interior room give this compact people mover deep roots in the wagon tradition. The Kia Soul offers 61 cubic feet of cargo space with the rear seats folded forward, and it also presents good value by way of a strong list of standard equipment made available at a reasonable price. Fuel mileage for the Soul checks in at 24-mpg in city driving and 31-mpg on the highway when ordered with the Eco package and the vehicle's optional 164 horsepower, 2.0-liter four-cylinder engine (which is matched with a six-speed automatic). A 130 horsepower, 1.6-liter four-cylinder motor (which makes a six-speed manual available) is also offered with the Kia.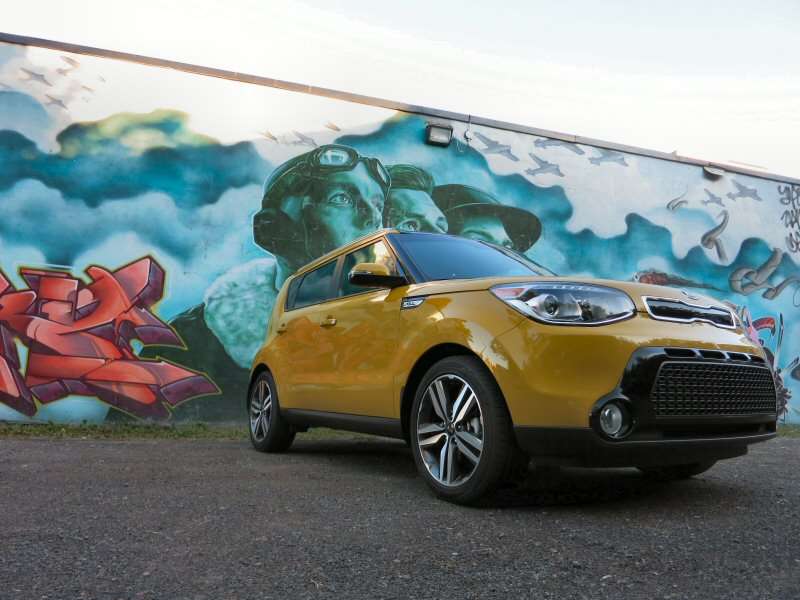 Photo by Benjamin Hunting
3. 2015 Audi Allroad
For many years, Audi offered a wagon version of its entry-level A4 compact car called the Avant. The 2015 Audi allroad is essentially the evolution of the A4 Avant, as the vehicle is almost identical to its wagon predecessor save for its taller ride height and more rugged appearance, moves that were intended to appeal to would-be SUV shoppers sitting on the wagon fence. The Allroad's 51 cubic feet of total cargo space is competitive with smaller crossovers, while its standard all-wheel drive, eight-speed automatic transmission, and 220 horsepower from a 2.0-liter, turbocharged engine (that is also good for 258 lb-ft of torque) add to its premium character. Fuel efficiency for the Audi is listed at 28-mpg on highway, which is respectable for an all-wheel drive vehicle.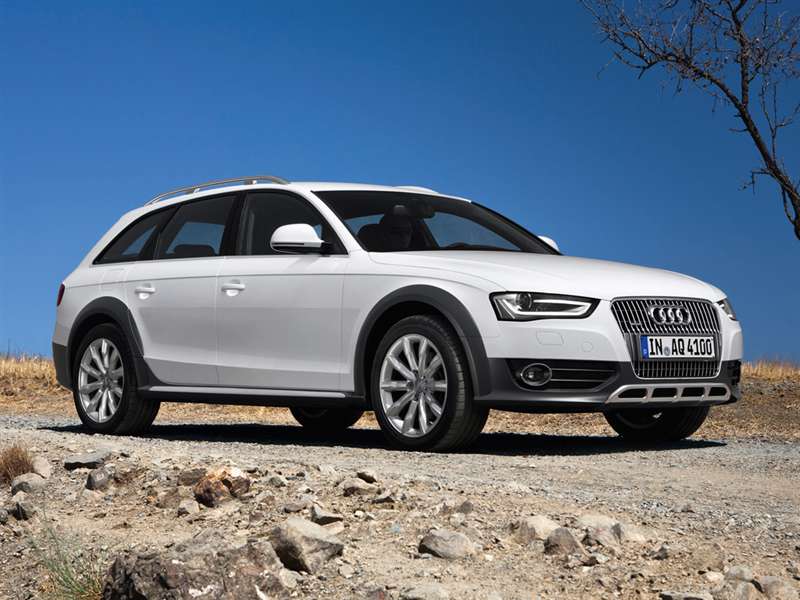 Photo by Audi Media Services
4. 2015 BMW 3 Series Sports Wagon
The 2015 BMW 3 Series Sports Wagon is a direct competitor to the Audi Allroad, albeit without the SUV pretensions. Also offered exclusively in an all-wheel drive configuration, the BMW 3 Series Sports Wagon presents two drivetrain choices: a 2.0-liter, turbocharged four-cylinder engine good for 240 horsepower, and a 2.0-liter turbodiesel four-cylinder that puts out 180 horses and 280 lb-ft of torque. Each unit is shifted via an eight-speed automatic transmission, and the diesel Sports Wagon provides 43-mpg on highway. Practicality remains strong with 53 cubic feet of total interior storage space on offer by the 3 Series, and handling for the Sports Wagon is a cut above many of its rivals.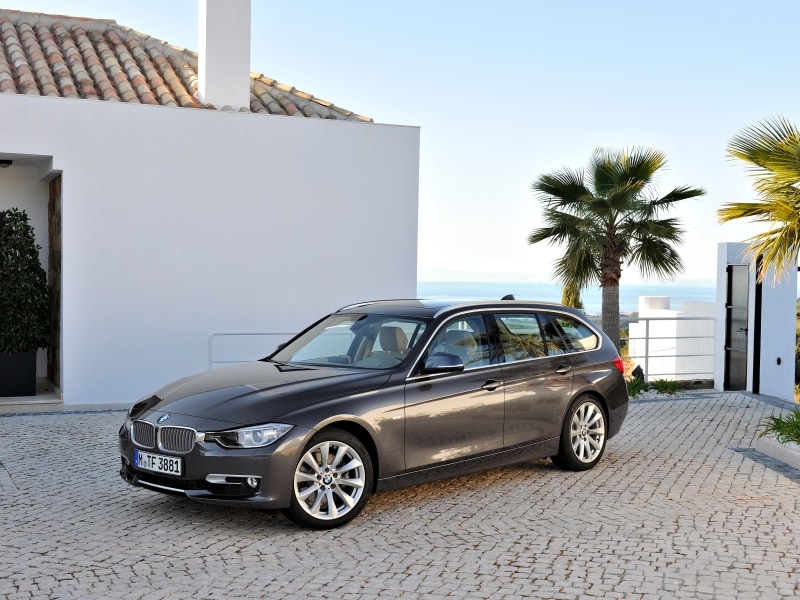 5. 2015 Mercedes-Benz E-Class Wagon
The 2015 Mercedes-Benz E-Class wagon is the largest of our top-rated wagons in terms of overall size, but its total cargo space doesn't exactly eclipse smaller competitors, as it measures in at 57.4 cubic feet. What the Mercedes-Benz E-Class wagon has that no other rival can claim is three rows of seating: there's a rear-facing third row, intended for use by children, that expands the vehicle's passenger capacity to seven. The base E350 wagon makes use of a 302 horsepower, 3.5-liter V-6 that is good for 29-mpg on the highway, while the fire-breathing E63 wagon introduces a 550 horsepower, twin-turbo 4.7-liter V-8. All-wheel drive and a seven-speed automatic transmission come with both versions of the Mercedes-Benz.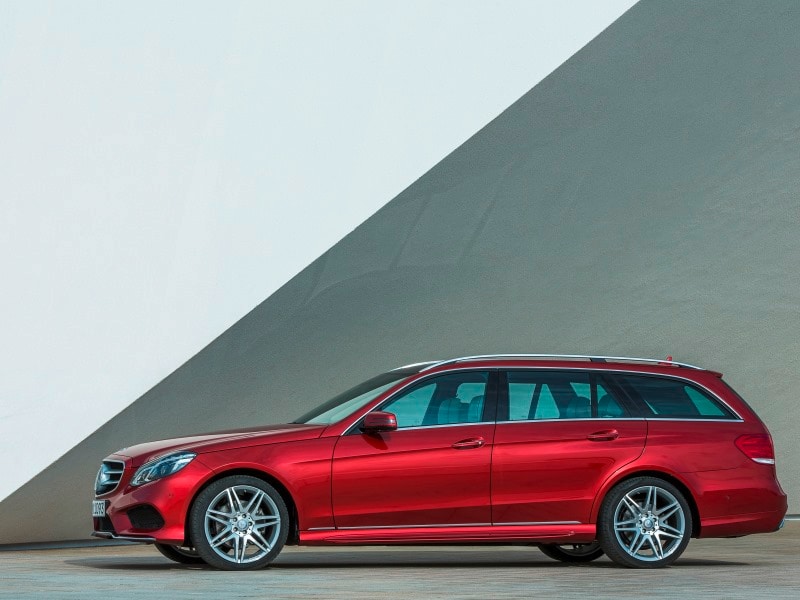 6. 2015 Toyota Prius V
The 2015 Toyota Prius v is a long-roof hatchback that meets our modern definition of a wagon without it being explicitly advertised as such. The Toyota Prius V shares its hybrid drivetrain with the more popular Prius hatch, which means it benefits from 134 horsepower produced by a 1.8-liter, four-cylinder engine paired with a team of two electric motors. Due to its additional size and weight - the Prius V brings a hefty 67.3 cubic feet of total cargo space to the table - it doesn't quite match its more frugal sibling at the fuel pump. That being sad, the Toyota's 44-mpg in city driving and 40-mpg during highway cruising are impressive numbers for a wagon in any class.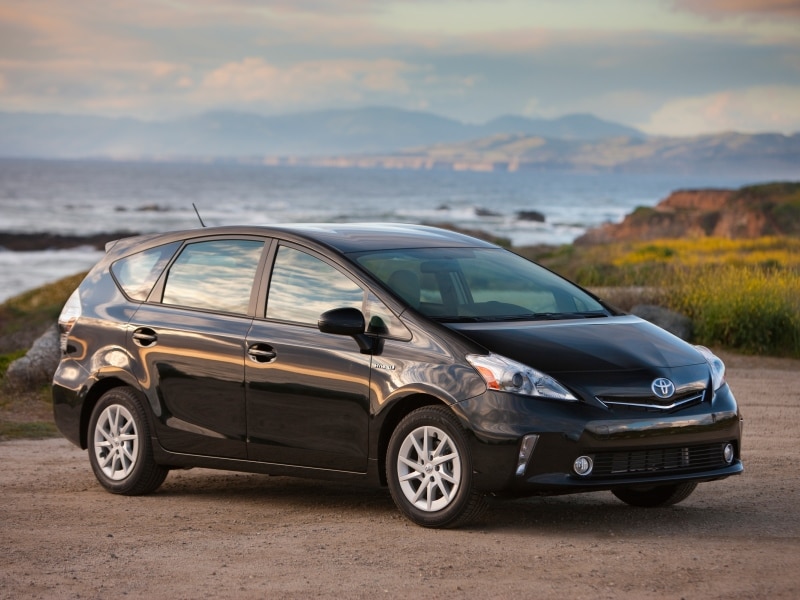 Photo by Toyota
7. 2015 Volvo V60
The 2015 Volvo V60 marks the Swedish brand's triumphant return to the North American wagon market after several years of absence. Although marketed as a small mid-size wagon, the Volvo V60 actually delivers a sub-par 43.8 cubic feet of interior storage space with the rear seats out of the picture, which is somewhat disappointing considering just how comfortable the car is to drive. Still, for those seeking more trunk space than what they would find in a comparable sedan, the V60 is an intriguing option and one that comes with a trio of available drivetrains: a 240 horsepower, 2.0-liter four-cylinder engine, a 2.5-liter, five-cylinder that's good for 250 horses, and a 325 horsepower, 3.0-liter inline six-cylinder mill. The latter two come standard with all-wheel drive, and while the four-cylinder Volvo makes use of an eight-speed automatic transmission, the five and six-cylinder models come with six-speed autoboxes. Fuel mileage for the entry-level V60 is listed at 37-mpg on the highway.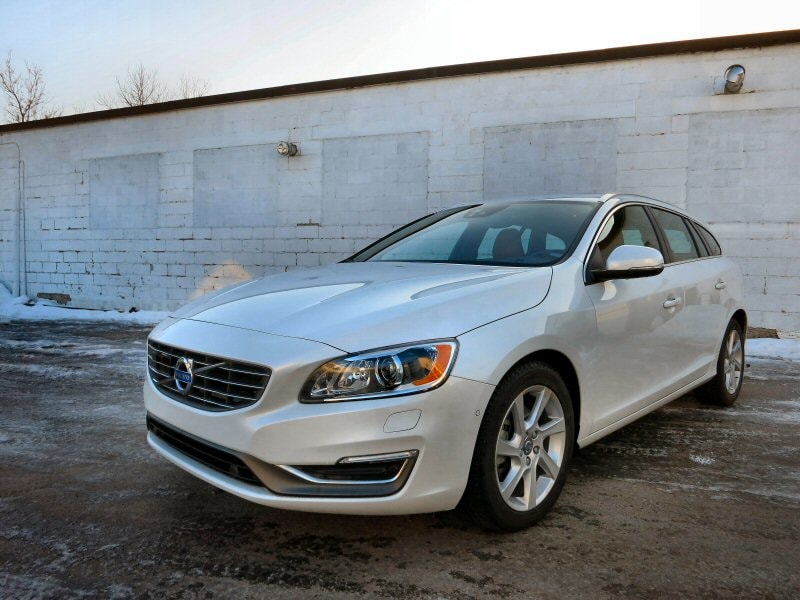 Photo by Benjamin Hunting
8. 2015 Scion xB
The 2015 Scion xB can be thought of as the Kia Soul's long-lost grandfather, as it was one of the first cube-shaped compact Japanese wagons to make it to American showrooms. The affordable Scion xB is motivated by a 2.4-liter, four-cylinder engine that generates 158 horsepower and 162 lb-ft of torque, and it can be had with either a five-speed manual or a four-speed automatic transmission. 28-mpg on the highway isn't exactly class-leading fuel efficiency, but there's an enormous 70 cubic feet of total cargo space available inside the Scion with the rear seats folded forward, which puts it in the same league as SUVs like the Toyota RAV4 and the Ford Escape from a practicality perspective.