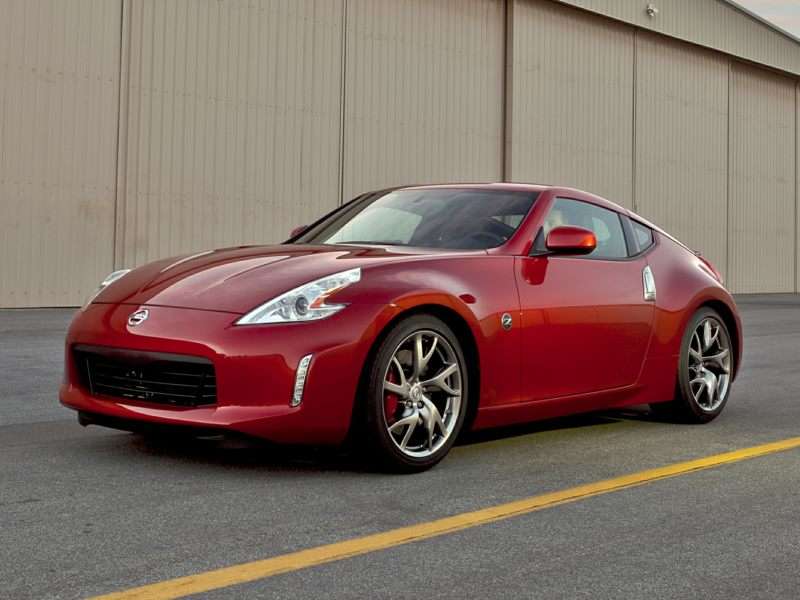 2015 Nissan 370Z ・ Photo by Nissan USA
Sports cars are typically evaluated based on their inflated horsepower figures, but in fact there are several other characteristics that are crucial in the making of a successful performance formula. Of these, the most important is weight. Specifically, less mass equals greater handling, better acceleration and the ability to hold more speed through the corners. It also allows an automobile to brake much more effectively, as there is less weight to haul down from high speeds, and lighter sports cars further benefit from the fact that they don't require hugely powerful engines to deliver maximum thrills, which reduces the price paid at the fuel pump at the end of each track day. Let's take a closer look at eight of the best lightweight sports cars on the market.
1) 2015 Mazda MX-5 Miata
The 2015 Mazda MX-5 Miata is a continuation of the design philosophy that saw the first generation of the compact roadster tip the scales at a mere 2,200 lbs. Two decades later, the Mazda MX-5 Miata has seen its girth grow by the smallest of measures, putting its current curb weight at 2,480 lbs. A reputation for almost telepathic handling makes the convertible a very forgiving track day weapon and an excellent learning tool for novice drivers. The 2015 Mazda MX-5 Miata is motivated by a 167-horsepower, 2.0-liter four-cylinder motor that also generates 140 lb-ft of torque. A five-speed manual transmission is standard, and a six-speed automatic that drops engine output to 158 horses is available. Not primarily focused on straight-line speed, the Miata can still hit 60 miles per hour in a tick under seven seconds.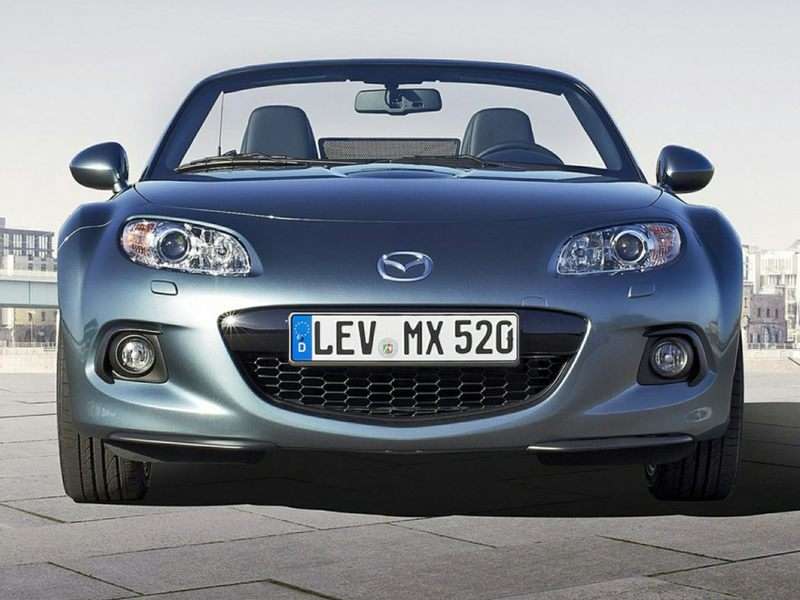 2) 2015 Lotus Elise
The Lotus Elise, totally revamped for 2015, takes the tiny roadster formula and turns it up to 11. The Lotus Elise is a hardcore performance machine that strips away many of the niceties one would expect in a production car in order to offer a startlingly low curb weight of 1,931 lbs. One of the lightest sports cars on the market, the Elise's stiff suspension and chassis make it less comfortable as a daily driver but much more capable on the track than many of its competitors. The 2015 Lotus Elise features a 1.6-liter, four-cylinder base engine that is good for 134 horsepower and 133 lb-ft of torque. The Elise S slaps on a supercharger and grinds out 217 horses and 184 lb-ft of torque from the same mill. Each of these engines comes matched exclusively with a six-speed manual transmission, and the Elise S leaps to 60 miles per hour from a standing start in just 4.2 seconds.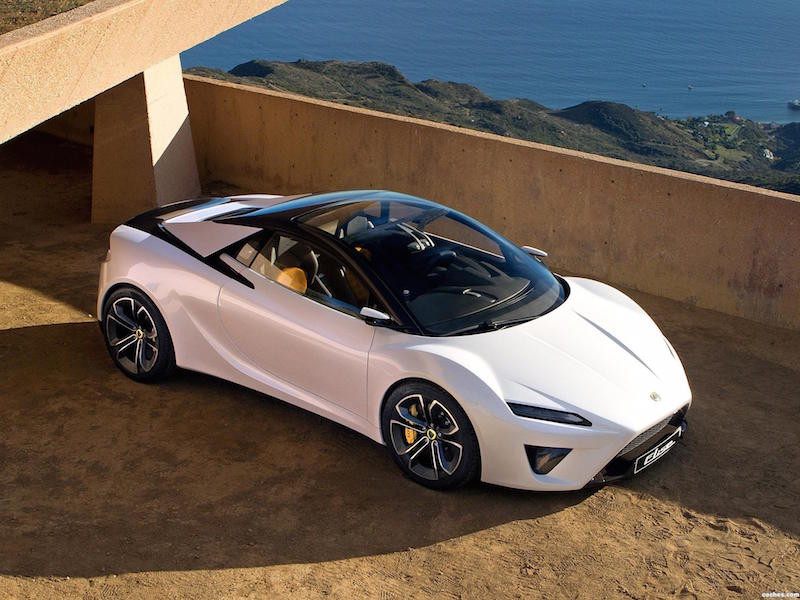 3) 2015 Honda CR-Z
The 2015 Honda CR-Z is an unusual automobile, a hybrid sports car on a diet that aims to be fun to drive despite not producing gobs of power. The Honda CR-Z weighs a respectable 3,164 lbs – much lighter than the majority of its battery-powered rivals – and as such, the front-wheel drive, two-seat hatchback offers quick steering and a sporty suspension system. The 2015 Honda CR-Z is outfitted with a variation on Honda's Integrated Motor Assist hybrid system. A 1.5-liter, four-cylinder engine teams up with an electric motor to provide a total of 130 horsepower and 140 lb-ft of torque. Unlike other hybrids, the CR-Z offers both a six-speed manual transmission and a continuously variable automatic unit that features virtual gear ratios accessible via steering wheel-mounted paddle shifters. The CVT gearbox option does sacrifice  a little of the car's torque, though. The two-seat Honda hatchback accelerates to 60 miles per hour in 8.8 seconds.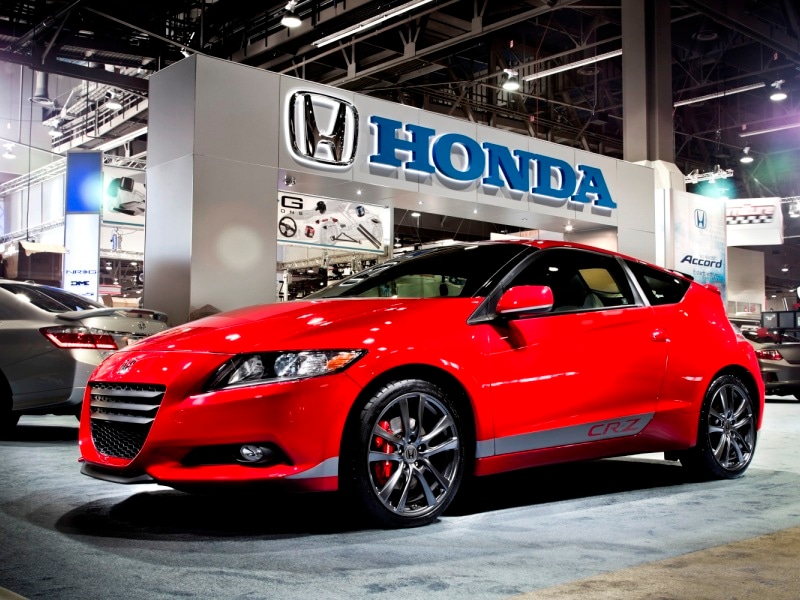 4) 2015 Alfa Romeo 4C
The 2015 Alfa Romeo 4C marks the brand's return to the United States after an absence of about 20 years. This aggressive rear-wheel drive two-seat coupe packs 237 horsepower under its carbon fiber shell, courtesy of a turbocharged 1.7-liter four-cylinder engine that also produces 258 lb-ft of torque and is paired to a six-speed automated manual transmission. As far as sports cars go, those numbers are actually a little low. But the Alfa Romeo 4C weighs just 2,465 lbs, thanks to its tight proportions as well as the aforementioned carbon fiber. Also available in convertible form, the 2015 Alfa Romeo 4C can achieve the 0-60 sprint in 4.3 seconds.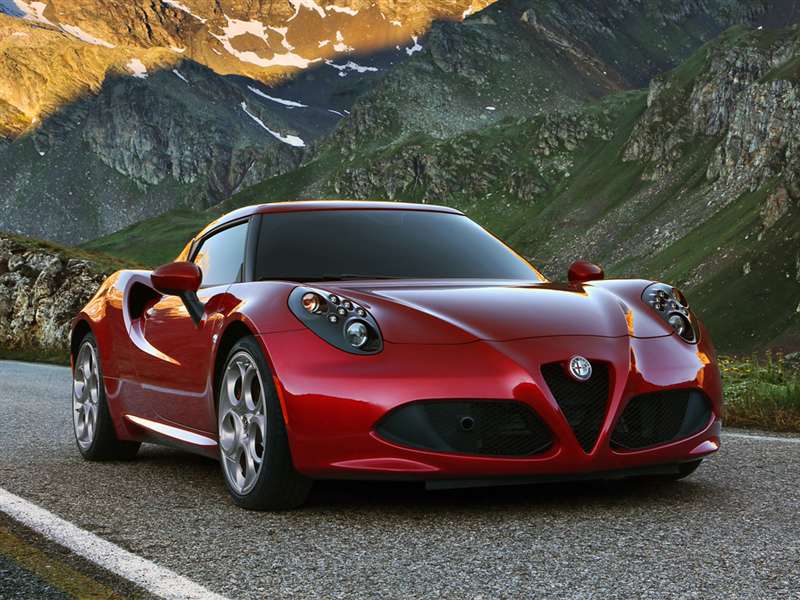 5) 2015 FIAT 500 Abarth
Unlike several of the cars on this list in comparable weight ranges, the 2015 FIAT 500 Abarth actually provides seating for four occupants, making it a compelling option for buyers who want a small, light and sporty car, yet need a bit more room than a coupe or a roadster can provide. Under the hood of the FIAT 500's performance edition is a turbocharged 1.4-liter four-cylinder engine that provides a peppy 160 horsepower and 170 lb-ft of torque, paired to a five-speed manual or a six-speed automatic gearbox. The 2015 FIAT 500 Abarth packs all its punch into a 2,512-lb hatchback that's been given a few design elements to differentiate the Abarth from base versions of the 500.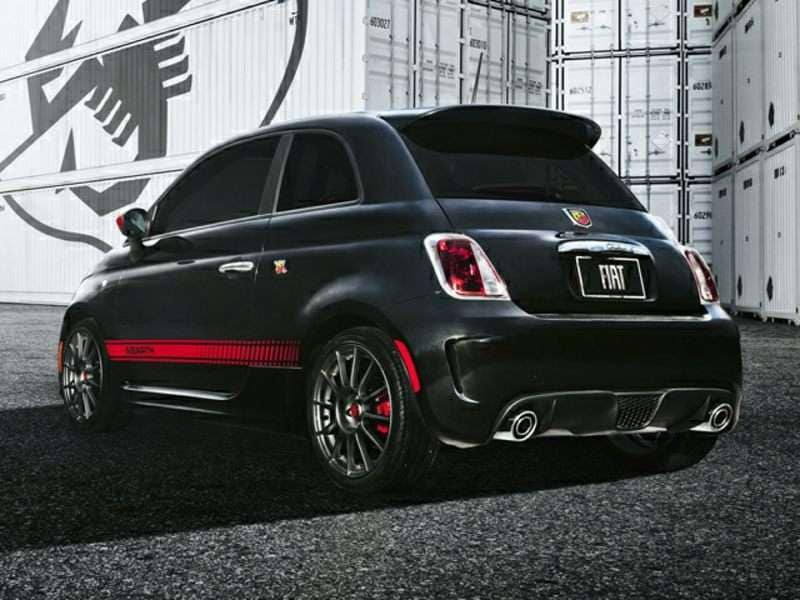 6) 2015 Ariel Atom 3
The 2015 Ariel Atom 3 exists at the fringe of what could loosely be defined as "street legal." The Ariel Atom 3 looks like a baby Formula One car with its lack of body panels, barely-there wheel fairings and exposed tubular frame. This one-seat sports car weighs a paltry 1,350 lbs and serves as one of the most coveted track beasts on the market. The 2015 Ariel Atom 3 offers a 2.4-liter, four-cylinder engine borrowed from Honda that churns out 230 or 365 horsepower, depending upon which model is selected and whether a turbocharger is installed. In top spec, the Ariel Atom 3 can reach 60 miles per hour in less than three seconds. All versions of this incredible performer come with a six-speed manual transmission.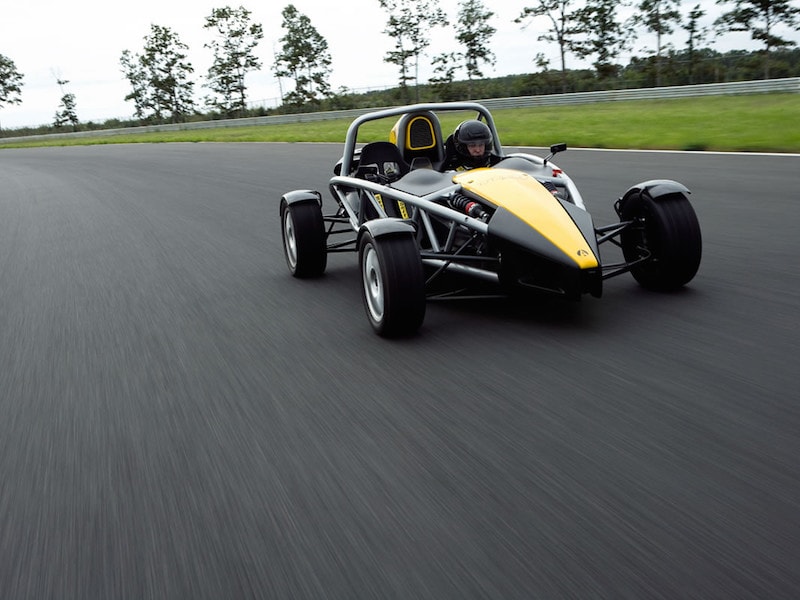 7) 2015 Porsche Cayman
The 2015 Porsche Cayman is a two-seat compact coupe that challenges the pricier Porsche 911 in terms of pure sports car capability. A low curb weight of 2,888 lbs goes a long way towards helping the Porsche Cayman achieve its impressive precision and poise on the track, and it can be also equipped with Porsche's Sport Chrono package, which adds in a launch control system, the ability to dial back the vehicle's electronic nannies and a lap timer. The 2015 Porsche Cayman boasts a 2.7-liter, six-cylinder entry-level engine, one which generates 275 horsepower and 213 lb-ft of torque. The Cayman S model swaps in a 3.4-liter, six-cylinder unit that offers 325 horsepower and 273 lb-ft of torque, while the Cayman GTS adds an extra 15 ponies to the mix. Transmission choices include a traditional six-speed manual as well as a seven-speed PDK automated manual. The Porsche Cayman GTS can launch itself to 60 miles per hour in a very quick 4.1 seconds.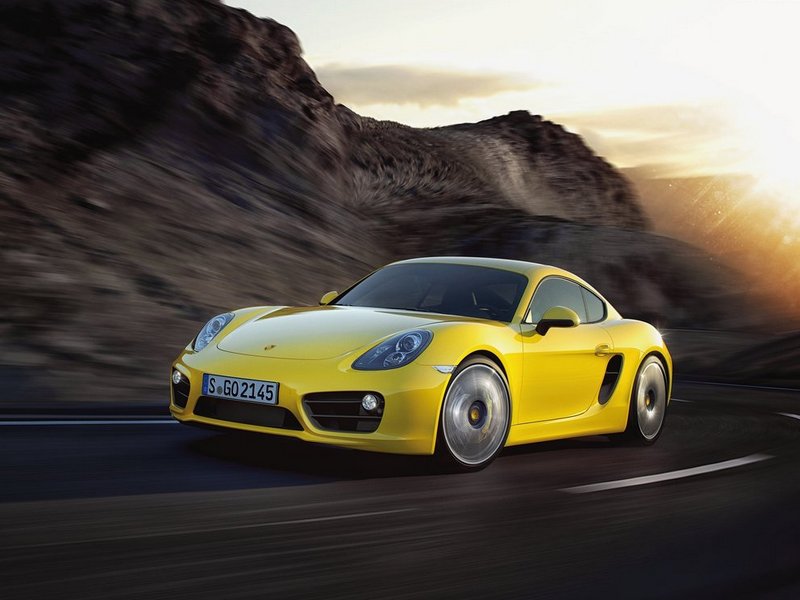 Photo by Volkswagen of America
8) 2015 Nissan 370Z
The 2015 Nissan 370Z carries on the proud Z car lineage that helped to ingratiate Nissan with American sports car fans since 1970. The Nissan 370Z weighs 3,232 lbs and provides sleek styling as well as the availability of the Nismo edition, an in-house hot rod model that provides a limited-slip rear differential, larger brakes, a more aggressive body kit and track-tuned suspension. A 3.7-liter V-6 powers the 2015 Nissan 370Z, and this mill provides 332 horses and 270 lb-ft of torque, managed by either a six-speed manual or seven-speed automatic transmission. The Nismo edition cranks up the output to 350 horsepower and 276 lb-ft of torque. The 2015 Nissan 370Z is capable of pushing the needle past 60 miles per hour in a scant five seconds.