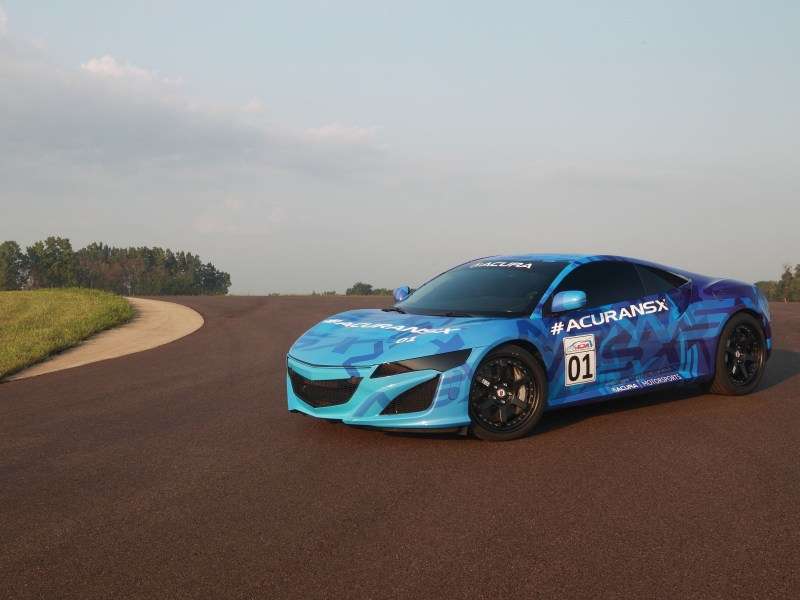 acura nsx
Hybrid sports cars have increasingly become a major component of the prestige and public relations strategy of high end automakers seeking to reconcile the seemingly competing concepts of environmental awareness and conspicuous consumption.  The fact that for 2015 there are so many hybrid sports cars available from some of the industry's leading brands - as well as a surprise from a marque more known for its affordability - indicates that hybrid technology isn't only suitable for squeezing an extra mile or two out of a gallon of gas.  In the case of these impressive vehicles it's also capable of cutting a few seconds off of lap times. 
Let's take a quick look at 8 of the best hybrid sports cars available for 2015.
01. 2015 BMW i8
The 2015 BMW i8 draws a crowd wherever it goes thanks to its torn-from-the-future styling cues and aerodynamic shape.  Resembling an origami representation of speed, the BMW i8's secret is that it draws its motivation not from a hyper-tuned gasoline engine but rather a carefully engineered hybrid system consisting of a turbocharged three-cylinder motor that outputs to the rear wheels and a single electric motor powering the front axles.  Together, the all-wheel drive plug-in hybrid i8 boasts 362 horsepower and the ability to hit 60-mph in roughly 4.3 seconds.  Not only that, but if you're stuck in traffic then the BMW can move along on battery power alone for as long as 22 miles on a full charge - even if the cars around you speed up to 75-mph.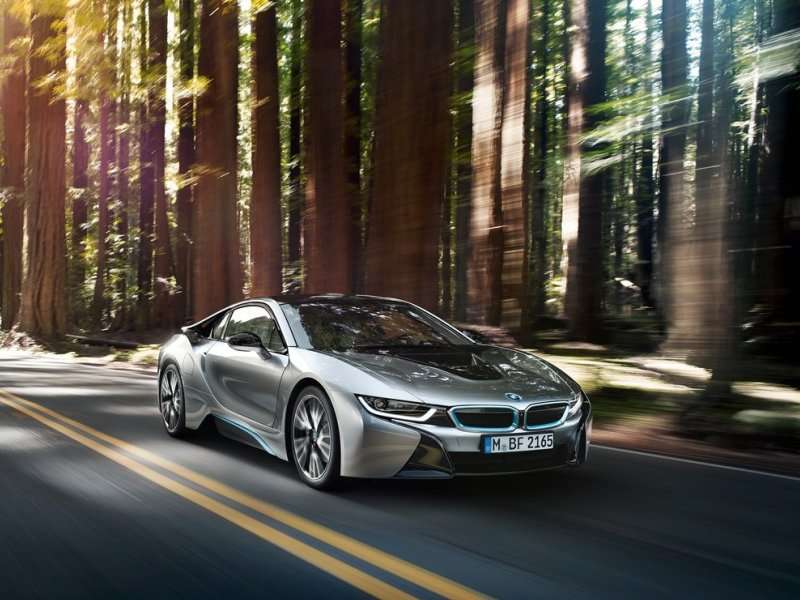 02. 2015 Honda CR-Z
The 2015 Honda CR-Z is the most inexpensive and accessible hybrid sports car on this list, and it certainly shows when examining its performance statistics (0-60-mph in 8.8 seconds).  However, the chassis that comes with the Honda CR-Z offers better than average subcompact handling in the front-wheel drive class, and the two-seat coupe can also be had with a six-speed manual transmission if so desired.  The CR-Z is equipped with a 1.5-liter, four-cylinder engine and a single electric motor that together are good for 130 horsepower and 140 lb-ft of torque, and using the vehicle's S+ button (mounted on the steering wheel) adds five seconds of full-on electric boost useful for passing or pulling hard out of a corner.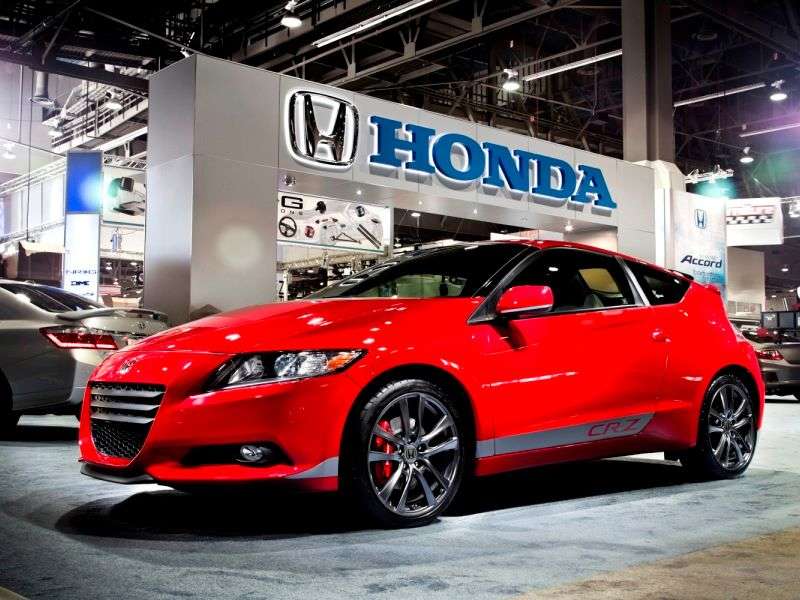 03. 2015 Porsche 918 Spyder
The 2015 Porsche 918 Spyder isn't just a ridiculously-powerful hybrid, it also represents the German brand's flagship sports car.  The fastest Porsche in the line-up can count on an absurd 887 all-wheel drive horsepower generated by a 4.6-liter eight-cylinder engine and two electric motors that can work together in a variety of different drive modes (including an all-electric, front-wheel drive arrangement).  An adaptive suspension system and a top speed of 214 miles per hour complement the car's 18 miles of battery-only range and sub-three second 0-60-mph time.  Although it wears the 'Spyder' name, there's also a coupe edition of the 918 to go along with the open-air roadster model.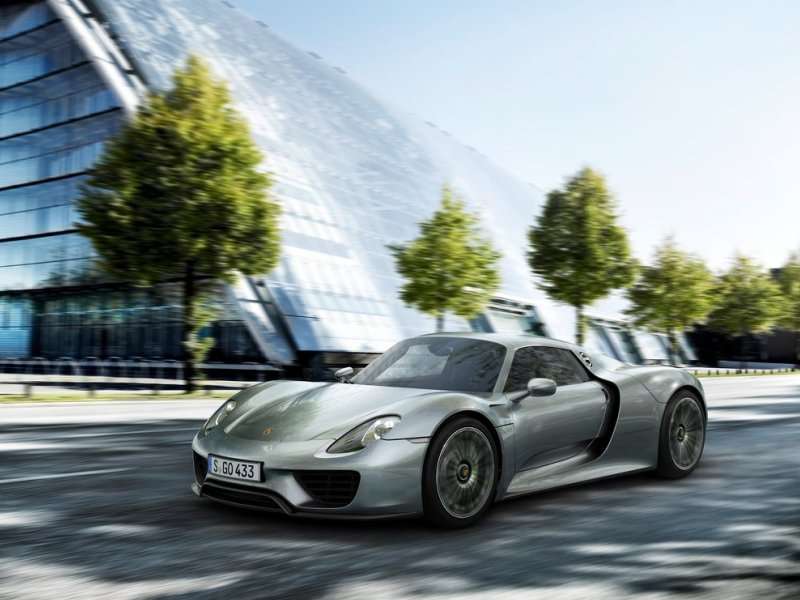 04. 2015 BMW ActiveHybrid 3
The 2015 BMW ActiveHybrid 3 might have four doors but it's still one of the quickest versions of the automaker's entry-level four-door sedan available.  The decision to engineer the BMW ActiveHybrid 3's drivetrain with performance rather than all-out efficiency in mind is typical for the company's sporty mission statement, especially with a turbodiesel 3 Series variant available to take up the green(er) slack.  The sedan features a 3.0-liter turbocharged six-cylinder engine combined with a lithium-ion battery pack and one electric motor.  Total output is listed at 335 horses and 330 lb-ft of torque, but the car feels much quicker, launching to 60-mph in the neighborhood of five seconds.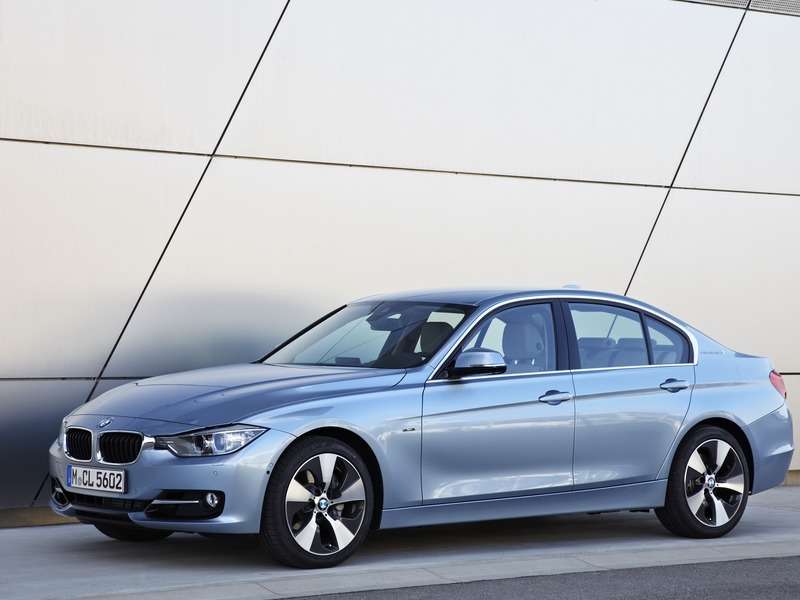 05. 2015 Ferrari LaFerrari
The 2015 Ferrari LaFerrari is the first battery-assisted model from the Italian gearheads, and it differs a fair bit from what most of us are used to when discussing hybrid cars.  Ferrari claims that the LaFerrari consumes 40 percent less gasoline than a similarly-powerful traditional engine design would, but there's no EV mode to go with the hybrid setup, which is based on a Formula 1-style KERS (Kinetic Energy Recapture System) design dubbed 'HY-KERS.'  Working together with the 6.3-liter V-12 under the hood of the LaFerrari, HY-KERS contributes to the car's astounding 963 horsepower rating and ability to eclipse the 60-mph mark in about the same time (less than three seconds) as the Porsche 918.  Top speed for the Ferrari coupe is pegged at 217-mph.
06. 2015 McLaren P1
Continuing the parade of hybrid supercars is the 2015 McLaren P1, a coupe which hails from the British Isles and which features great big power from a gasoline/electric drivetrain.  The McLaren P1's 3.8-liter twin-turbo V-8 is complemented by a single electric motor that conspire together to produce 903 horsepower and 664 lb-ft of torque.  There's also a vestigial six miles of battery-only range should you be able to restrain yourself from using the full might of the P1 to achieve 60-mph in under three seconds, or exploring the upper reaches of the car's 217-mph terminal velocity.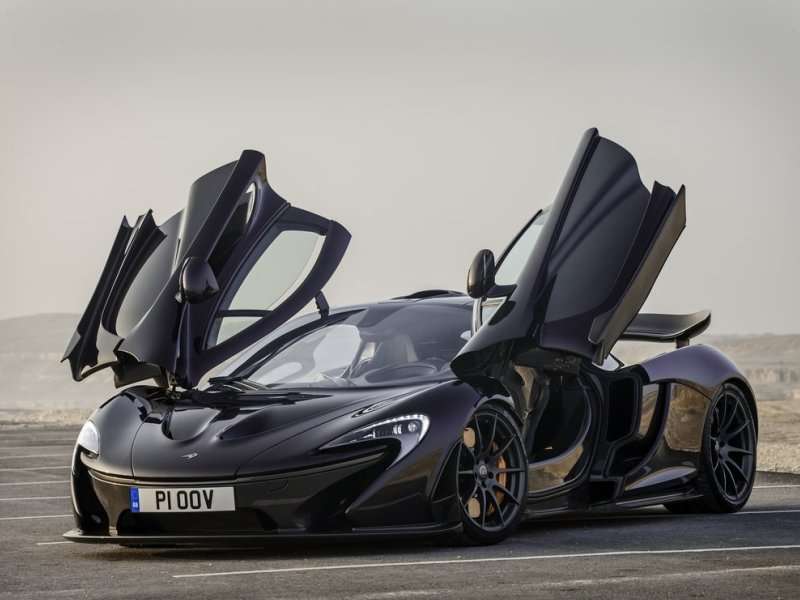 07. 2015 Porsche Panamera S E-Hybrid
The 2015 Porsche Panamera S E-Hybrid features a coupe-like profile but enjoys the practicality of four doors.  The Porsche Panamera S E-Hybrid's name indicates that you can plug this particular version of the automaker's performance sedan into a wall outlet when it comes time to recharge its battery, which is capacious enough to deliver 15 miles of electric-only cruising at super-legal rates of speed (up to 83-mph).  If you're more interested in shaming the car beside you at the stoplight with the Porsche's 5.2-second sprint to 60-mph, then you can call on the full 416 horsepower produce by its 3.0-liter supercharged V-6 and single electric motor, which is routed to the Panamera S E-Hybrid's rear wheels by way of an eight-speed automatic transmission.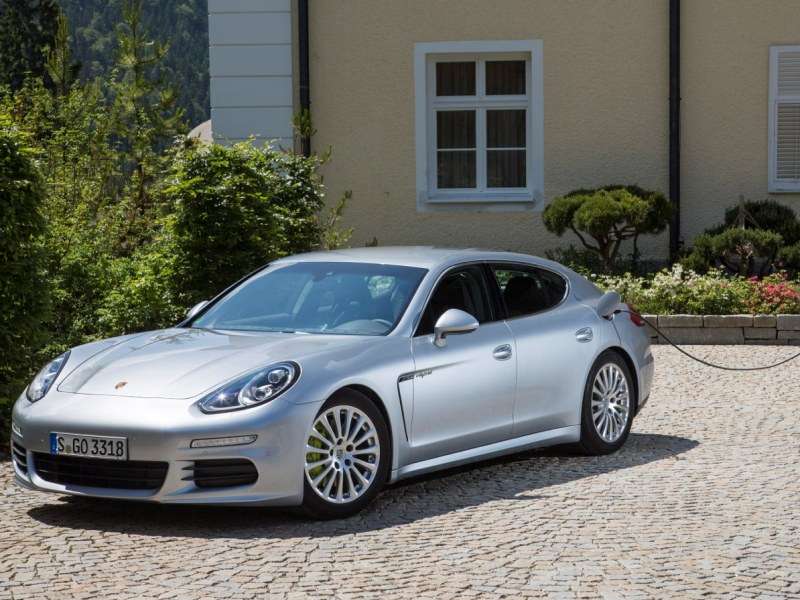 08. 2015 Acura NSX
The 2015 Acura NSX is a bit of a mystery, as full details concerning this re-imagining of the automaker's iconic supercar have trickled out to the general public.  While we've seen the concept car on the world show circuit, we only know that it's going to offer hybrid propulsion, and that it could be a four-wheel drive design borrowing the same setup as the Acura RLX Sport Hybrid full-size sedan - only this time the six-cylinder V-6 will sit above the rear axle and the electric motors will motivate the front wheels.  Expect roughly 550 horsepower from the NSX when it finally debuts.