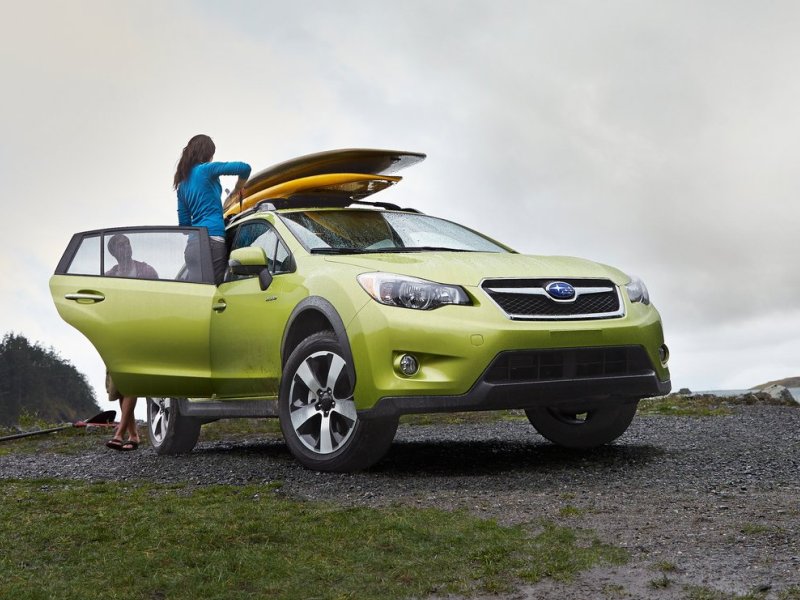 Hybrid crossovers are a growing segment, with more and more automakers seeking to add fuel efficiency to their strong-selling people movers.  Add in some fresh blood from the compact side of the hybrid crossover equation, along with the increased interest in performance-oriented gasoline/electric models from Europe, and you end up with a wide variety of fuel-sipping, five-to-eight passenger models to choose from.  You'll have to pay more for these hybrid crossover vehicles compared to standard fare, but in some instances you'll eventually make up that extra cost with savings at the fuel pump - or a smile on your face with the pedal to the floor.
Let's take a look at 8 of the best hybrid crossovers currently available for 2015.
01. 2015 Toyota Highlander Hybrid
The 2015 Toyota Highlander Hybrid packs almost the same passenger capacity as its gas-only sibling (seven passengers total versus eight), and returns phenomenal fuel mileage for its size.  A 3.5-liter V-6 engine combines with a trio of electric motors to deliver 280 horsepower, output that is fed through all four wheels by way of a standard all-wheel drive system.  Fuel mileage for the powerful Toyota Highlander Hybrid crossover SUV is listed at 27-mpg around town and 28-mpg on the highway, which is made even more impressive by the vehicle's 0-60 sprint of less than eight seconds and its total cargo capacity of 83.2 cubic feet with the rear seats folded forward.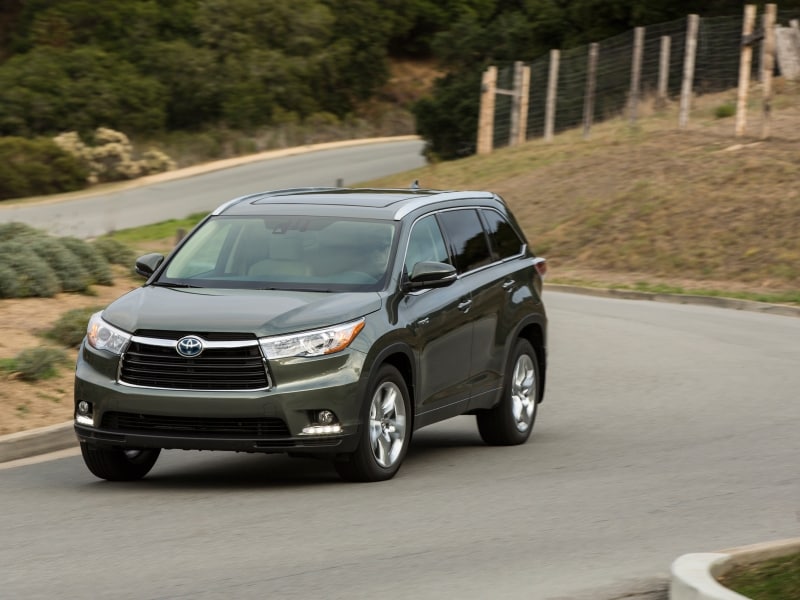 02. 2015 Lexus NX 300h
The 2015 Lexus NX 300h is all new for the current model year, and while it might wear polarizing, angular styling, the compact hybrid crossover is a pleasure to drive and priced to be affordable for entry-level luxury buyers.  Although not as quick as some of its rivals, the five-passenger Lexus NX 300h makes do with 194 horsepower from a 2.5-liter, four-cylinder engine that works with either two (front-wheel drive models) or three (all-wheel drive models) electric motors.  Fuel mileage for the NX 300h checks in at 35-mpg city and 31-mpg highway, but beware - its swooping roofline restricts total cargo space to 53.7 cubic feet, which is merely average on the compact crossover spectrum.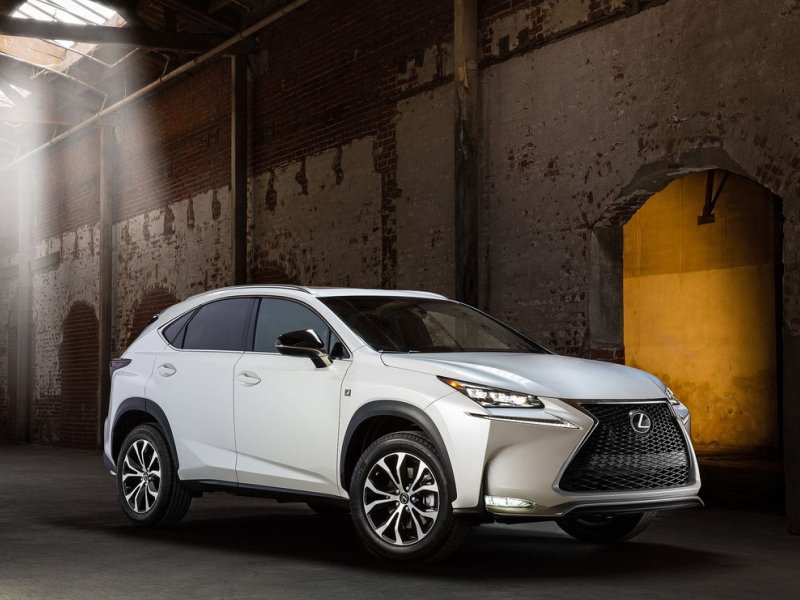 03. 2015 Porsche Cayenne S e-Hybrid
The 2015 Porsche Cayenne S e-Hybrid significantly modernizes the mid-size luxury crossover's drivetrain by way of adding plug-in charging capacity as well as much improved performance all around.  One look at its output and it's easy to understand the appeal of the five-passenger Porsche Cayenne S e-Hybrid: the crossover's 3.0-liter supercharged V-6 and electric motor combination are good for 416 horsepower and can accelerate the vehicle to 60-mph in just 5.4 seconds.  Although 20 miles of battery-only EV mode does exist for the Cayenne S e-Hybrid, it's clear that speed, not frugality, is the focus of this model (it also gains Porsche's adaptive suspension system as standard equipment).  This impression is driven home by its 22-mpg combined fuel efficiency rating from the EPA.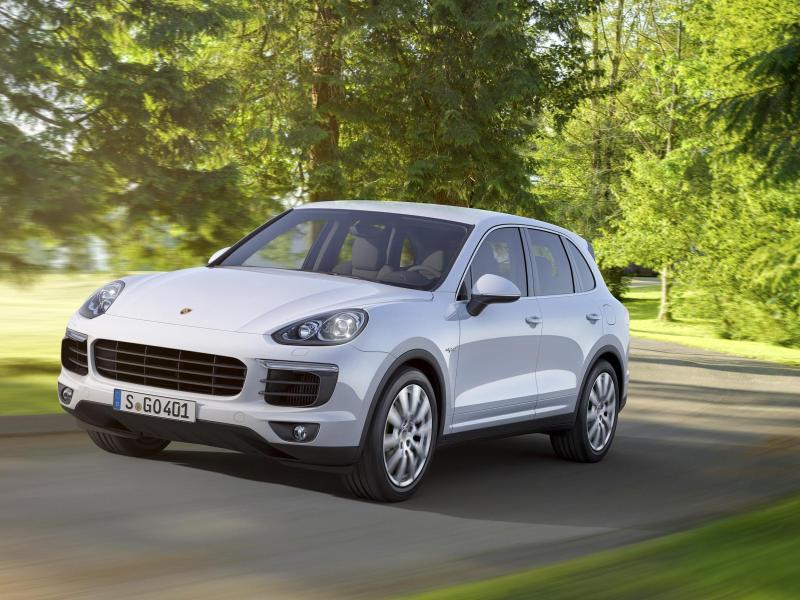 04. 2015 Subaru XV Crosstrek Hybrid
The 2015 Subaru XV Crosstrek Hybrid adds even more green appeal to what was already one of the most frugal all-wheel drive crossovers in its class.  The Subaru XV Crosstrek Hybrid maintains the gas-only vehicle's 2.0-liter 'boxer' four-cylinder engine, but includes the wrinkle of a single electric motor that improves horsepower to 161 ponies in total.  A continuously-variable automatic transmission and standard all-wheel drive are also part of the five-passenger XV Crosstrek Hybrid package, and it adds up to 29-mpg city and 33-mpg highway - an improvement, if only slightly, over the standard XV Crosstrek's 25-mpg city/33-mpg highway rating.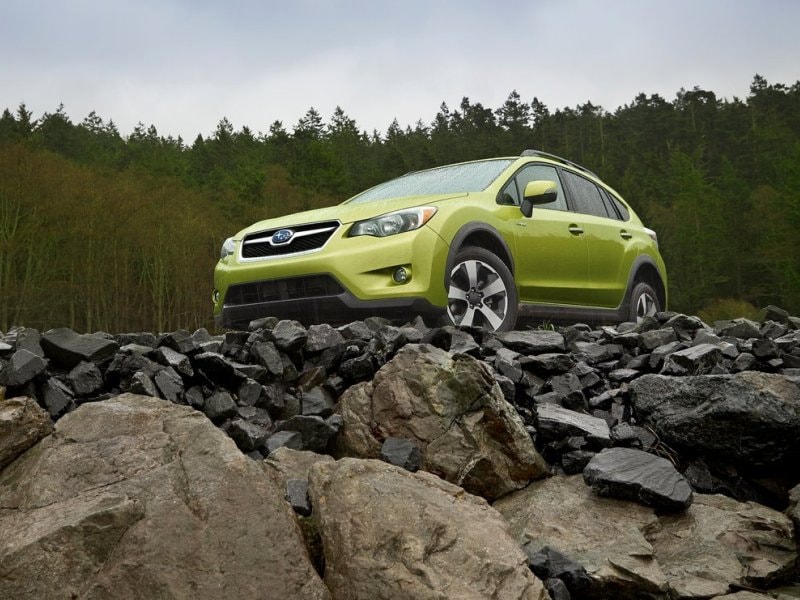 05. 2015 Infiniti QX60 Hybrid
The 2015 Infiniti QX60 Hybrid is a very large, three-row crossover that takes its successful luxury formula in a more efficient direction through the implementation of a gasoline/electric drivetrain.  Like the Highlander Hybrid the Infiniti QX60 Hybrid can seat seven passengers, but its interior is classier than that of its country-mate thanks to a focus on premium materials throughout the cabin and the inclusion of a long list of high tech safety and convenience features.  A 2.5-liter four-cylinder engine under the Infiniti's hood is assisted not just by an electric motor but also by a supercharger, allowing it to wring out 250 horsepower.  All-wheel drive is an option with the hybrid crossover, and fuel economy is listed at 25-mpg city and 28-mpg highway.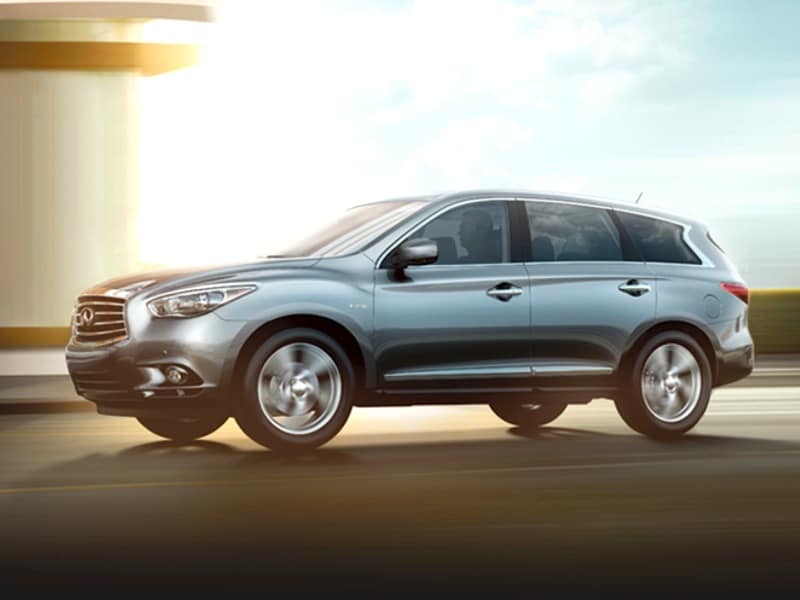 06. 2015 Lexus RX 450h
The 2015 Lexus RX 450h represents the latest iteration of what has been a long-time player in the luxury hybrid crossover segment.  The Lexus RX 450h might be middle-of-the-road when it comes to driving dynamics, but there's no denying the combination of power and efficiency provided by the crossover's 3.5-liter V-6 and dual-electric motor setup.  Capable of generating 295 horsepower (and with all-wheel drive models featuring a third electric motor that kicks in when wheel spin is detected at the rear axle), the five-passenger RX 450h compounds its muscle with a fuel mileage rating of 32-mpg in city driving and 28-mpg during highway cruising.  Almost as quick and much more frugal than the gas-only Lexus RX, this hybrid crossover is a popular choice amongst premium family shoppers.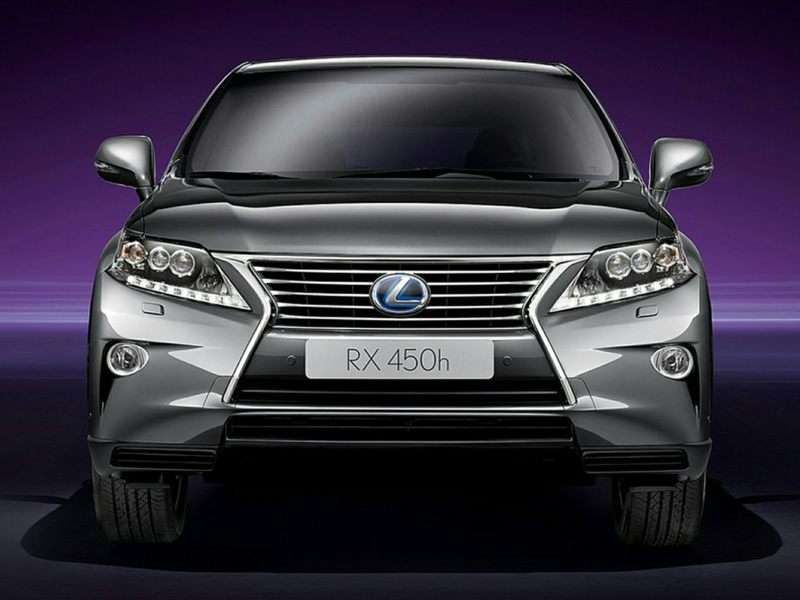 07. 2015 Volkswagen Toaureg Hybrid
The 2015 Volkswagen Touareg Hybrid gets in on the performance-first crossover hybrid game by way of its supercharged, 3.0-liter V-6 engine and single electric motor combination - a pair of attributes that affords the vehicle 380 horsepower.  All-wheel drive is standard with the five-passenger Volkswagen Touareg Hybrid, which sits at near the top of the mid-size pantheon when it comes to size.  Fuel mileage, however, isn't all that impressive for a hybrid crossover, as the VW is listed at 20-mpg in stop and go driving and 24-mpg on the highway.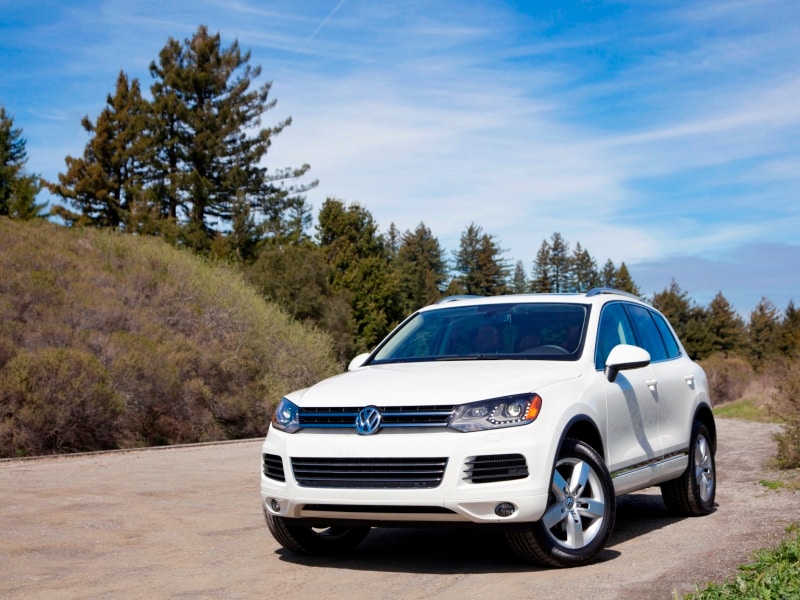 08. 2015 Nissan Pathfinder Hybrid
The 2015 Nissan Pathfinder Hybrid makes use of the same gasoline/electric drivetrain as the Infiniti QX60 Hybrid, which is only natural given that the two vehicles share the same platform.  The Nissan Pathfinder Hybrid crossover swaps in hulking styling and a less refined interior compared to the Infiniti offering, however - a reflection of its more affordable price point.  250 horsepower from the Pathfinder Hybrid's 2.5-liter, supercharged four-cylinder engine and single electric motor combination is respectable, and it even allows the crossover to tow up to 3,500 lbs.  Fuel economy figures for the Nissan match those of the Infiniti, showing as 25-mpg city and 28-mpg highway, and all-wheel drive is optional with the vehicle.