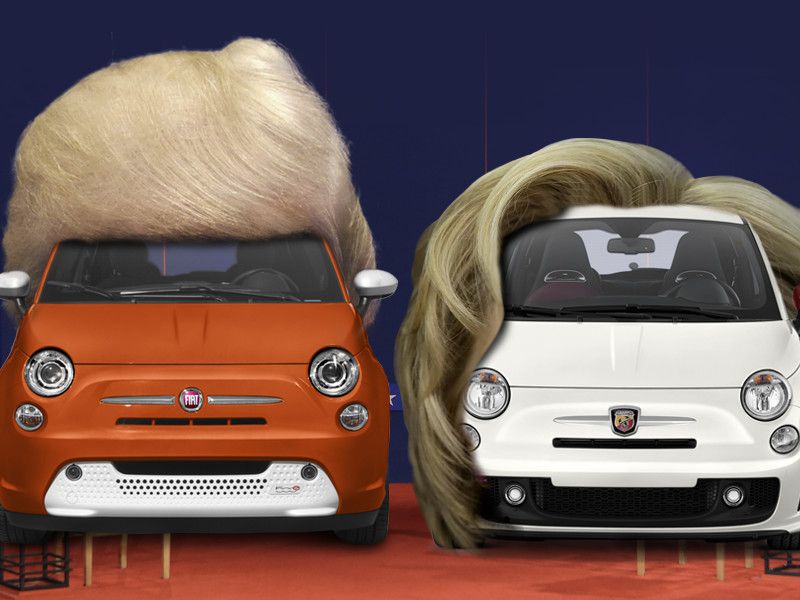 both
You've picked out the best, most creative Halloween costume for yourself this year, but have you given any thought to dressing up your car? The editors of Autobytel have, and we've come up with some pretty cool "money is no object" ideas that only a little Photoshop can deliver this Halloween! Here are 8 ways you can dress up your new car this Halloween. 
2017 Fiat 500e & Fiat 500 - Politics on Wheels
Political costumes are all the rage this Halloween, but, since Autobytel is non-partisan, we bring you two distinctive mega-wigs for your car that will be easily recognizable on your Fiat 500e or Fiat 500 - Donald and Hillary have never looked more iconic and, since November 8 is fast approaching, this may be your last chance to campaign your neighborhood!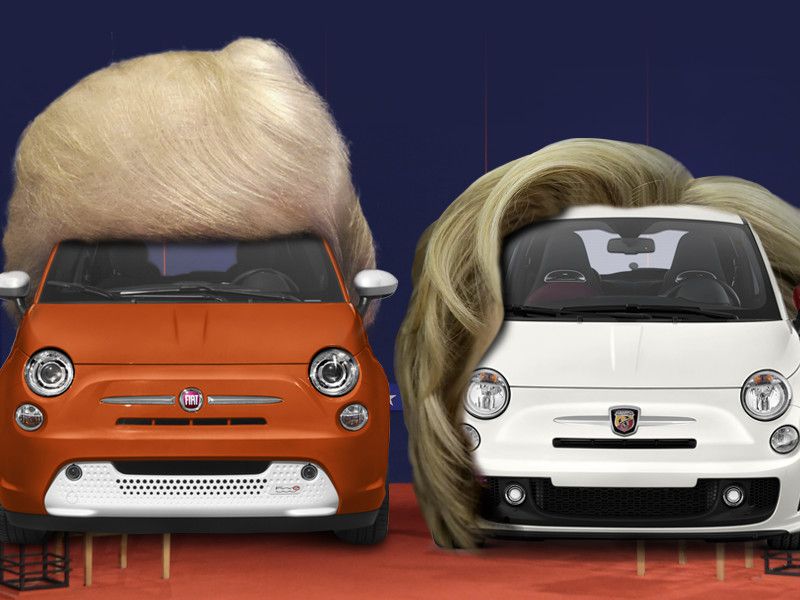 2016 Lamborghini Aventador: Slither-Ghini
If you own a $400K+ Lamborghini Aventador, why not spend the extra cash to dress it up for Halloween? In this case, we disguised our Arancio Atlas Pearl Effect Lambo as a deadly coral snake. Just as the 691 horsepower supercar takes your breath away with its 510 lb. ft.of torque at 5500 rpm, the coral snake carries a powerful neurotoxin venom that paralyzes human breathing muscles.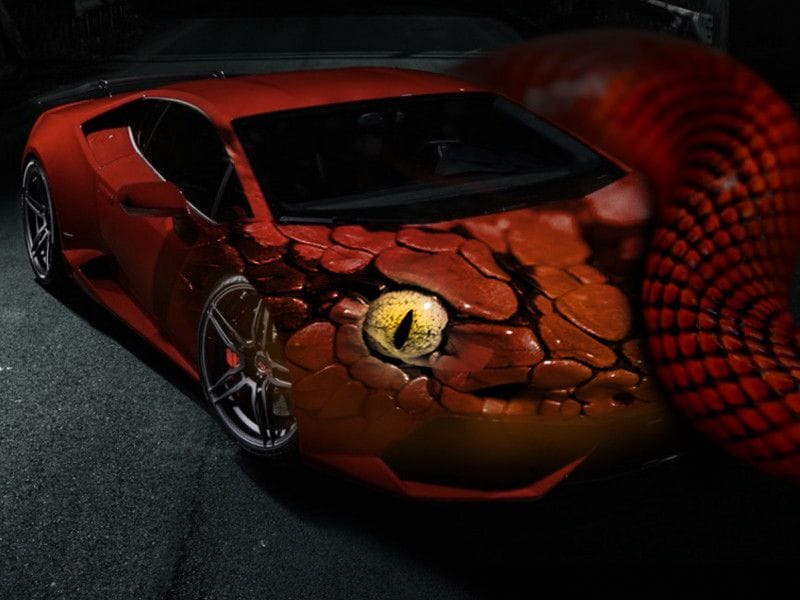 2017 Volkswagen #PinkBeetle: #PinkFlamingoBeetle
What's more outrageous than a 2017 Volkswagen #PinkBeetle with a hashtag for a name? A Fresh Fuchsia #PinkFlamingoBeetle, of course! Imagine the attention you'll get when you launch out on Halloween as a huge, pink Big Bird. Tacky? Yes. But it will look great parked in front of your house and the neighbors will be oh so #jelly!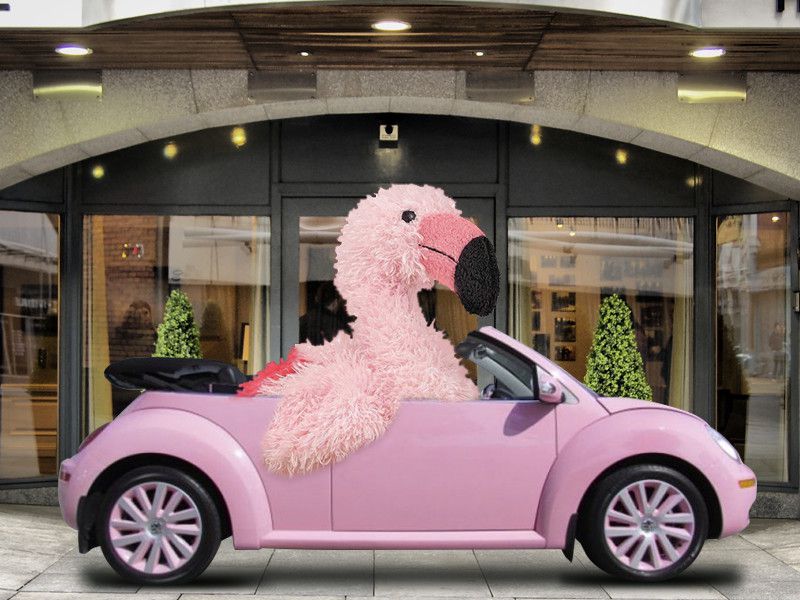 2016 McLaren 675LT: The McTennisBall
When we look at the Volcano Yellow exterior of the 2016 McLaren 675LT, one image comes to mind. That's right, tennis balls. Like the McLaren, they're easy to see and you definitely want to get out of its way as quickly as you can when it comes screaming up behind you.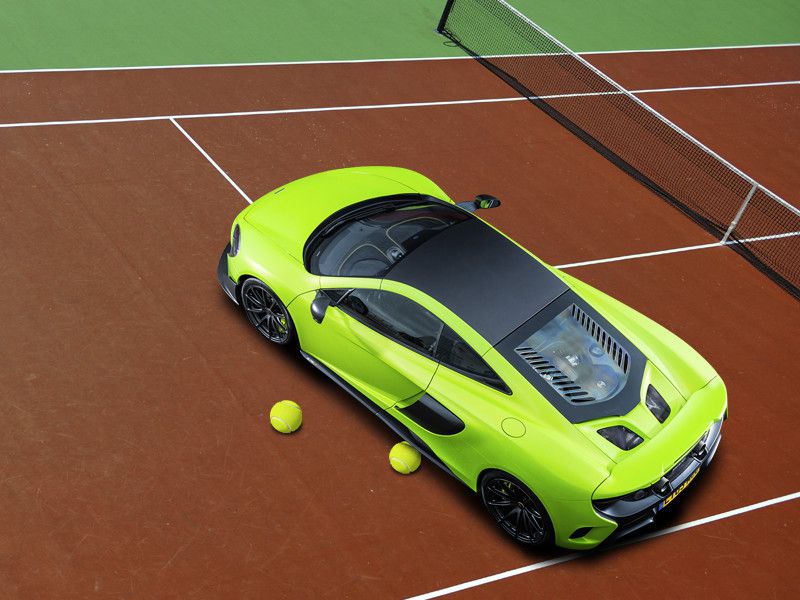 2017 Aston Martin Vanquish N430: Sailquish
The 2017 Aston Martin Vanquish N430 is the special edition sports car du jour and owning it makes you big fish in almost any pond. So what better costume then the highly-prized Sailfish that can be clocked at speeds of up to 68 mph (fast for a fish). And, like the N430, this species is known for its startling array of colors that range from grey to vibrant purple and silver and yellow! This is one fast fish that would very easy to get hooked on.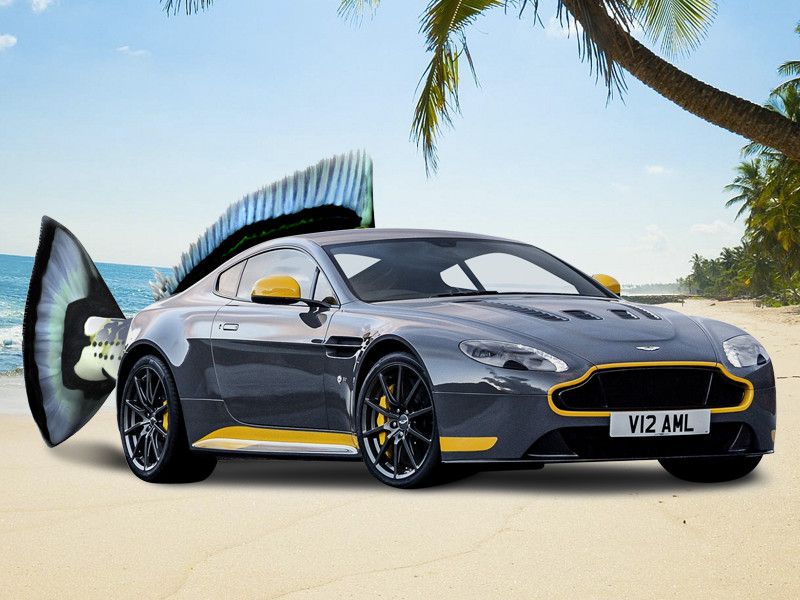 2017 Lexus RX 350: Predator RX
Since way back in 1987, Predator has been terrorizing us at movie theaters, so why Lexus decided to use the same terrifying mouth as a grille is both an automotive mystery and a happy coincidence when it comes to putting a costume on your new 2017 Lexus RX 350.
Because of the RX's bizarre, mouth-agape grille, your innocent luxury crossover can go from tame to insane this Halloween. You'll be scaring small children crossing the street in front of you, sending them off crying to their mommies, making it another great Halloween. But, beware, because if you happen to run into Arnold Schwarzenegger while driving down Hollywood Blvd. in this bad boy, he's sure to ask the unanswerable question: "What duh hell are you?"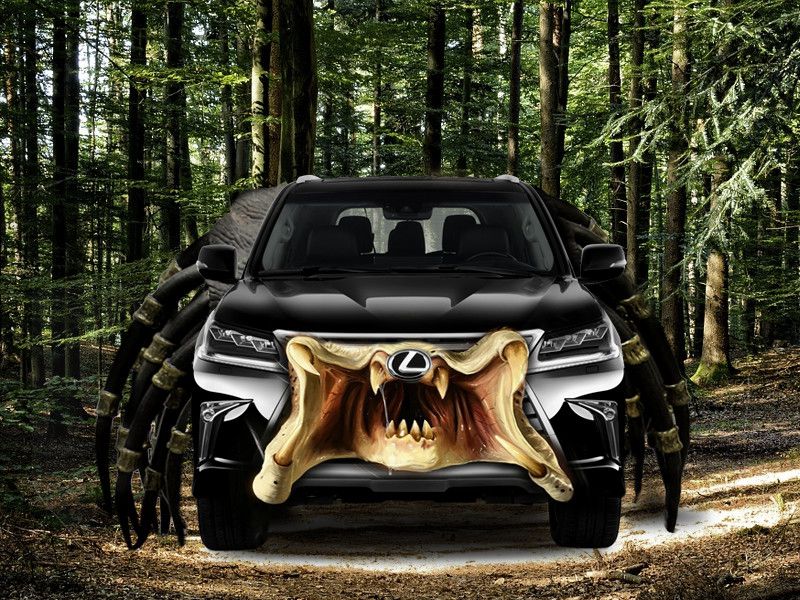 2016 Kia Soul EV: Whole Latte Soul
Some costumes are more soothing than scary and such is the case with our "Whole Latte Soul." An EV with an extra shot of pop culture. If you chose to add a dry ice feature on top of your 2016 Kia Soul EV, that would certainly top off the outfit, but either way, it's one hot costume.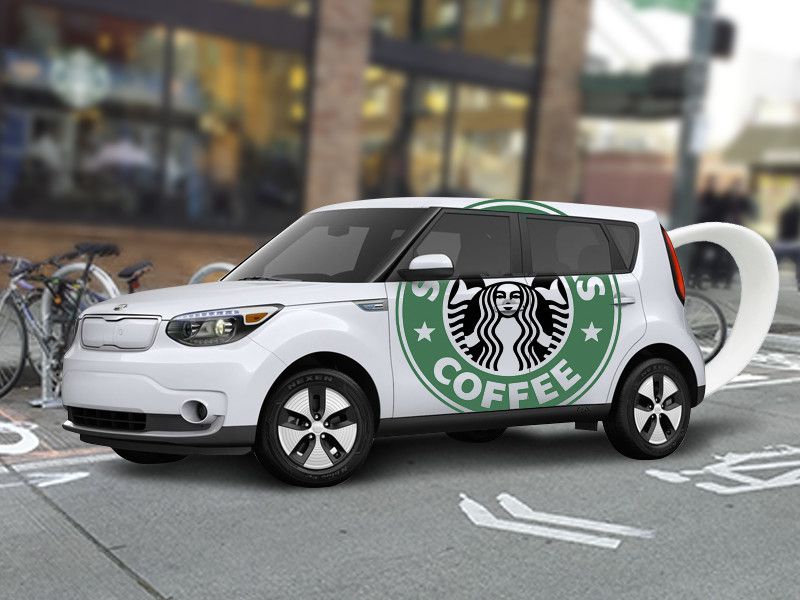 2017 Acura NSX: The Dark Force
It was the villain, Kylo Ren, who summoned the dark forces in the most recent version of Star Wars, not Darth Vader. And like Ren, the Berlina Black 2017 Acura NSX is a badass slayer with better looks than that old, mangled-up Darth. Like Kylo, the R8's seemingly refined ride and gorgeous interiors are only a front for its angry 500 horsepower engine that can crackle and sputter as violently as Ren's out of control temper. In other words, its force awakens and can easily be swayed to the dark side.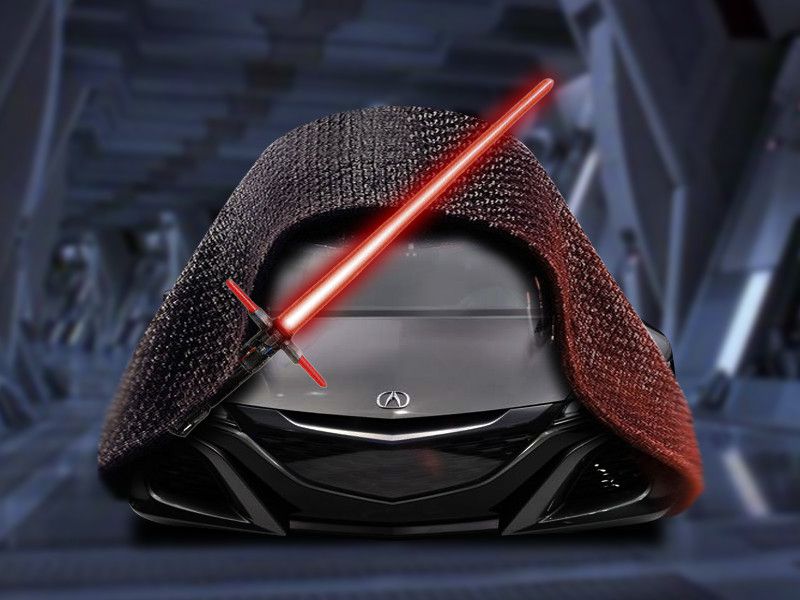 Happy Halloween from Autobytel.com!
So from us here at Autobytel, may you and your car have a very scary, fun, safe, and hilarious Halloween this year!