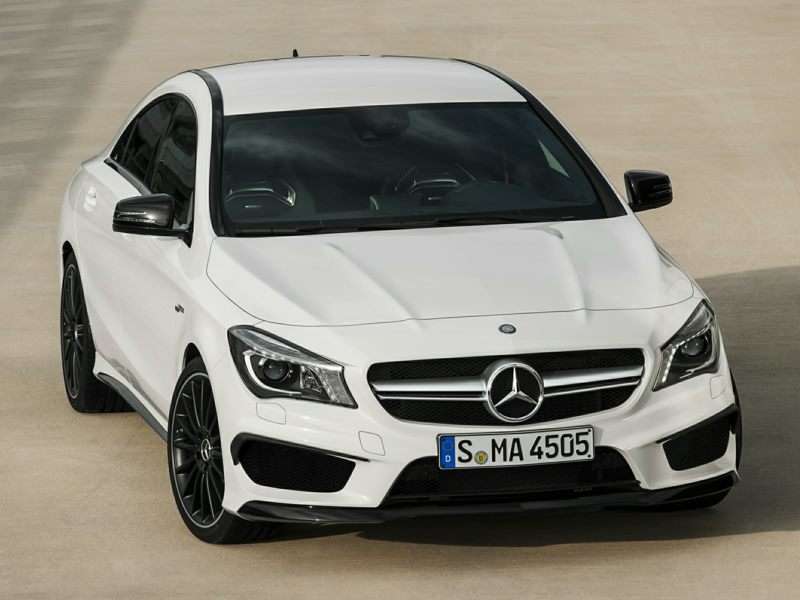 2016 Mercedes-Benz CLA ・ Photo by Mercedes-Benz Media
Small luxury cars are a growing niche as automakers realize that some buyers are willing to pay more for a premium experience in a compact vehicle. In fact, some of the most intriguing small luxury car efforts have come from brands like Buick and Acura, which haven't traditionally sought out compact fans but were quick to pick up on the potential of a comfortable premium model. In their wake have come a host of European entries seeking to import trans-Atlantic sedans and coupes that have typically been reserved almost exclusively for Continental consumption. Let's take a look at 7 of the best small luxury cars available for 2016.
1) 2016 Buick Verano
The Buick Verano is arguably the model that kicked off the small luxury sedan trend, as the domestic automaker paired the four-door with an attractive entry-level price and a quiet, comfortable ride right out of the box. The 2016 Buick Verano is also notable for delivery solid technology features, such as the Buick IntelliLink vehicle interface, a forward collision warning system, and a lane departure warning system. The car also comes with a reasonably spacious interior and a compliant suspension. The 2016 Buick Verano starts out with a 2.4-liter, four-cylinder engine that delivers 180 horsepower and 171 lb-ft of torque. A six-speed automatic transmission is standard with this motor, and fuel mileage checks in at 21 mpg in city driving and 32 mpg on the highway. Stepping up to the Verano Turbo introduces a 250-horsepower, 2.0-liter turbocharged four-cylinder mill. Also capable of generating 260 lb-ft of torque, the unit can be matched with either a six-speed autobox or a six-speed manual transmission.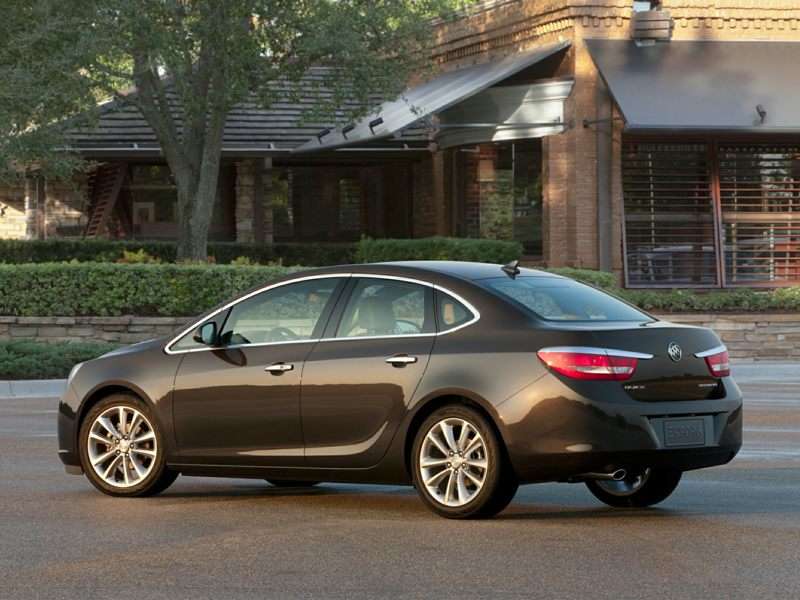 2) 2016 Acura ILX
The 2016 Acura ILX was quick to follow the Buick Verano out of the gate, appearing on the scene only one model year later. The Acura ILX played on parent company Honda's small car strengths, borrowing much of its chassis and one of its engines from the Civic Si sport sedan and coupe. Of course, the ILX is more than just a gussied-up Civic: it comes with its own unique styling, a longer and wider platform, and a long list of available equipment that includes features such as heated leather seats, Bluetooth connectivity, a navigation system, and surround sound audio. The 2016 Acura ILX is outfitted with a 201-horsepower, 2.4-liter four-cylinder engine that also produces 180 lb-ft of torque. An eight-speed automatic handles the gear shifting duties for this particular mill, and fuel economy shows as 25 mpg around town and 36 mpg during highway cruising.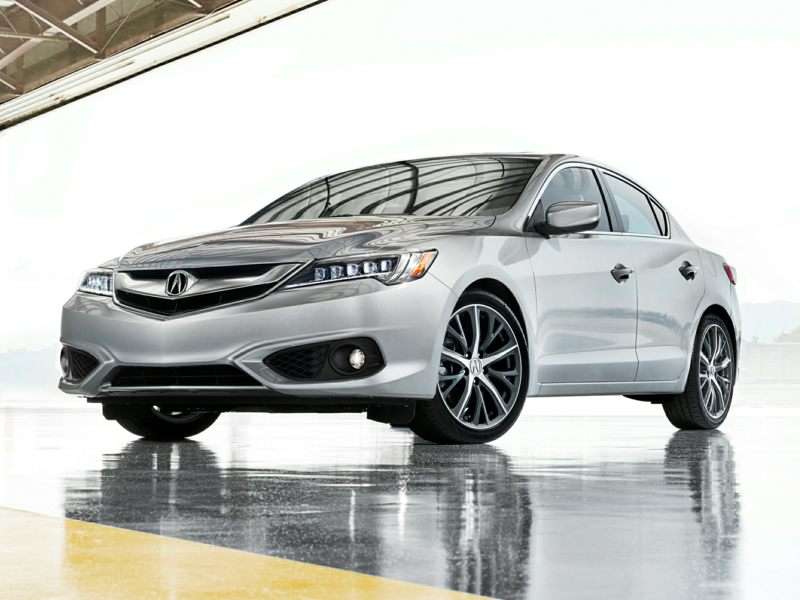 Photo by Acura
3) 2016 Lexus CT 200h
The 2016 Lexus CT 200h might look like a sporty hatchback - and it is one, kind of - but it's more accurately described as an efficiency-first hybrid wrapped in a luxury package. The practicality of the Lexus CT 200h's extendable cargo area is substantial, and for those who are simply looking for a stylish fuel miser that is loaded with premium gear then the hatch's available rain-sensitive windshield wipers, leather upholstery, navigation system, and adaptive cruise control will fit the bill nicely. Anyone seeking a bit more fun in the handling department, however, would do well to spec the F Sport package, which includes a stiffer suspension system, special 17-inch rims, a distinctive spoiler out back, and a number of other more aggressive trim upgrades. Whether the F Sport package is along for the ride or not, all versions of the 2016 Lexus CT 200h feature the same hybrid drivetrain: a 1.8-liter, four-cylinder gas engine that works together with two battery-powered electric motors in order to produce 134 horsepower. A continuously variable automatic transmission is standard with the CT 200h, and while acceleration is decidedly pokey, fuel mileage of 43 mpg city and 40 mpg highway makes up for it. The 2016 model gets a new chrome surround on the front grille and minor tweaks to the equipment list.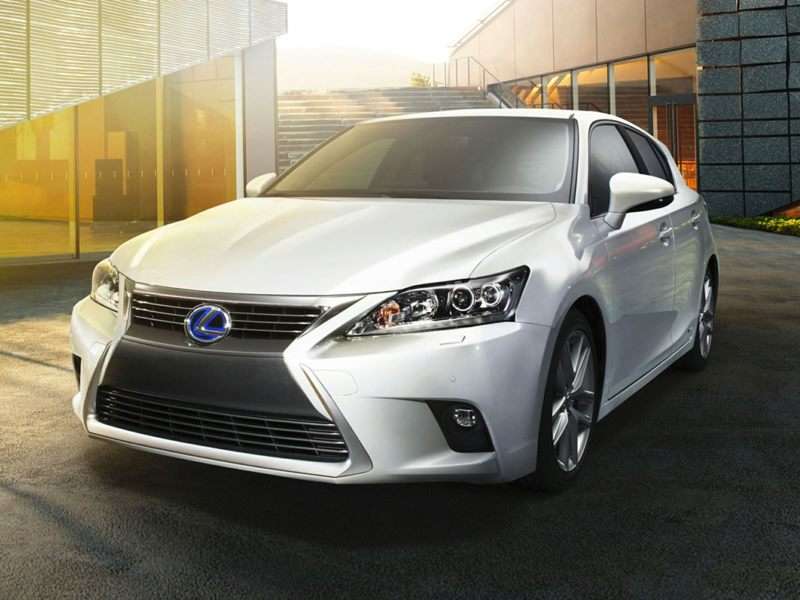 Photo by Lexus
4) 2016 BMW 2 Series
The BMW 2 Series, available in coupe and convertible formats, represent the brand's entry level model in compact, athletic form. As such, the 2016 BMW 2 Series maintains the rear-wheel drive dynamics and lively chassis tuning that made the discontinued 1 Series such a popular choice amongst performance-hungry luxury car fans. The entry-level edition of the 2 Series, the 228i, is fun enough through the corners, but ordering the M235i brings a host of go-fast improvements to the table, including an adaptive suspension system, an aero-focused body kit, larger brakes, a louder exhaust system, variable-ratio steering, and a higher overall top speed. Many of these features are also available as options for the 228i, and it's worth noting that the 2016 models also get new standard equipment (although the base price has increased to match). The 2016 BMW 2 Series features a 2.0-liter, turbocharged four-cylinder engine when found in 228i trim. Capable of producing 240 horsepower and 255 lb-ft of torque, the 228i gets 23-mpg in city driving and 36-mpg on the highway. The M235i's 3.0-liter, turbocharged six-cylinder engine features a more robust 320 horses and 330 lb-ft of torque, and while it's thirstier than its four-cylinder sibling it's able to leap to 60 mph in under five seconds. Either model can be paired with a six-speed manual or eight-speed automatic transmission.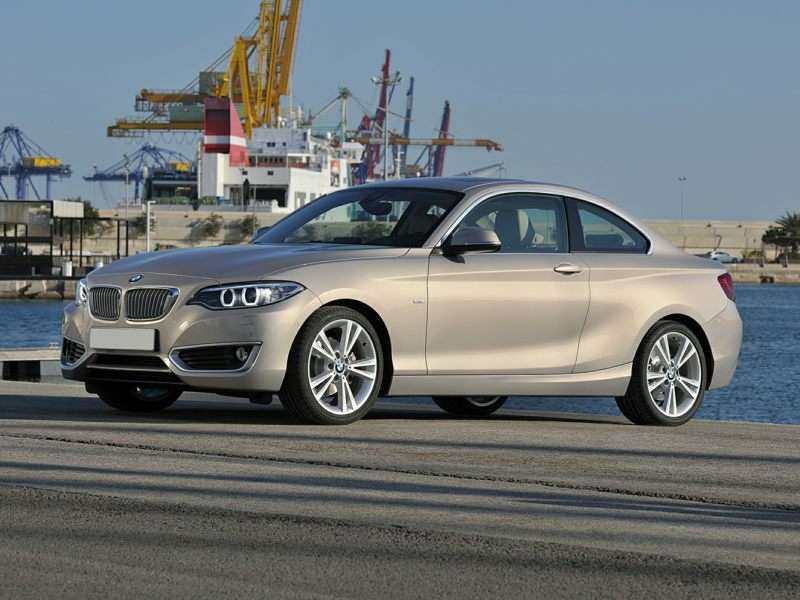 Photo by BMW
5) 2016 Audi S3
The 2016 Audi S3 is the performance version of the brand's compact sedan and the Cabriolet convertible version will eventually become available. The sedan offers seating for five passengers and the Cabriolet will be a lovely option for four. Don't forget the S3's sporting roots, which means a performance-oriented tune for its suspension system and a curb weight of roughly 3,200 lbs. The S3 comes powered by a 2.0-liter four-cylinder engine that makes use of a turbocharger to achieve 292 horsepower and 280 lb-ft of torque. A six-speed, dual-clutch automated manual transmission is the only option with the S3, but its lightning-quick shifts help it to reach 60 mpg in 4.8 seconds. The 2016 Audi S3 can also hit an electronically limited top speed of 155 miles per hour.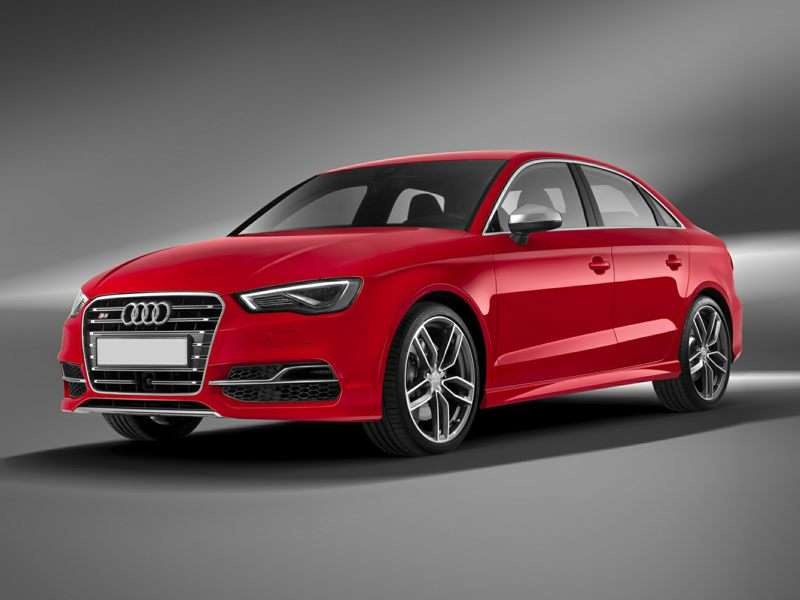 Photo by Audi Media Services
6) 2016 BMW i3
The BMW i3 was designed to be a new kind of small luxury car - one that runs entirely on electricity - and it's still mostly alone in the market. The 2016 BMW i3 is expected to be available in December of 2015, and with a bunch of changes rumored for the 2017 model, chances are the 2016 model will be mostly the same as the previous year. You can purchase a range-extending gas generator for the 2016 BMW i3 as an accessory, but the entire drivetrain for the subcompact hatchback is electric-only, stealing juice from the generator to keep its battery charged only if absolutely necessary. 170 horsepower and 184 lb-ft of torque are impressive figures for an electric car, and the BMW i3 makes good use of them with its 7.2-second sprint to 60 mph and top speed of just over 90 mph. During more pedestrian drives, the i3 promises up to 100 miles from a single battery charge, and it also offers features such as available 20-inch rims, a sunroof, leather seats, a navigation system, and automated parallel parking  In short, the tiny 2016 BMW i3 is nothing like any other small luxury car on the road, nor does it share much with its electric subcompact brethren.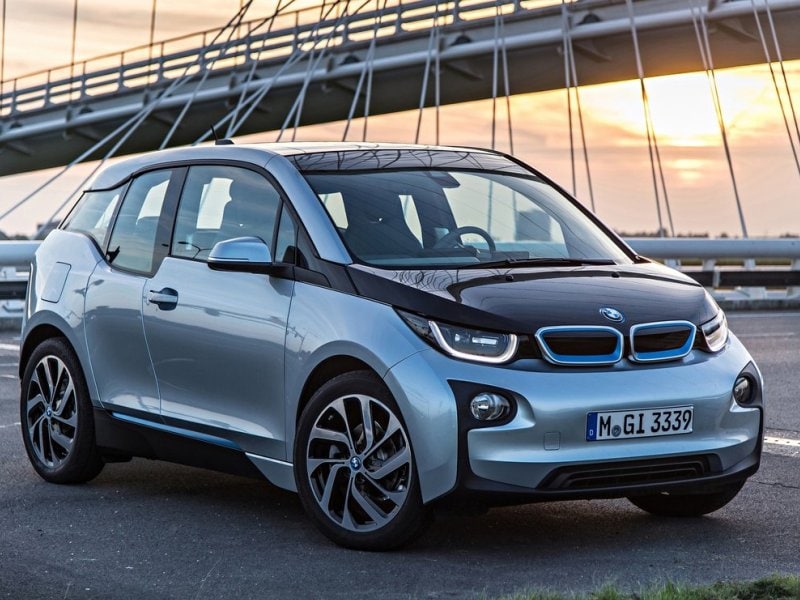 7) 2016 Mercedes-Benz CLA45 AMG
The 2016 Mercedes-Benz CLA45 AMG takes the somewhat milquetoast CLA-Class platform and cures many of its ailments through the judicious application of horsepower. The Mercedes-Benz CLA45 AMG is also much more aggressive-looking than the CLA-Class, as its four-door "coupe" body style is augmented by all manner of air inlets, muscular bulges, and body-color trim. Big brakes, a track-ready suspension system, and the availability of a panoramic sunroof, heated leather seats, HID headlights, and an automatic parking system of its own are other aspects of the CLA45 AMG experience. Pop the hood on the 2016 Mercedes-Benz CLA45 AMG and you'll find a 2.0-liter, turbocharged four-cylinder engine that has been boosted to produce 375 horsepower and 350 lb-ft of torque. All-wheel drive is standard with the CLA45 AMG, as is a seven-speed dual-clutch automated gearbox. New interior updates round out the package for 2016.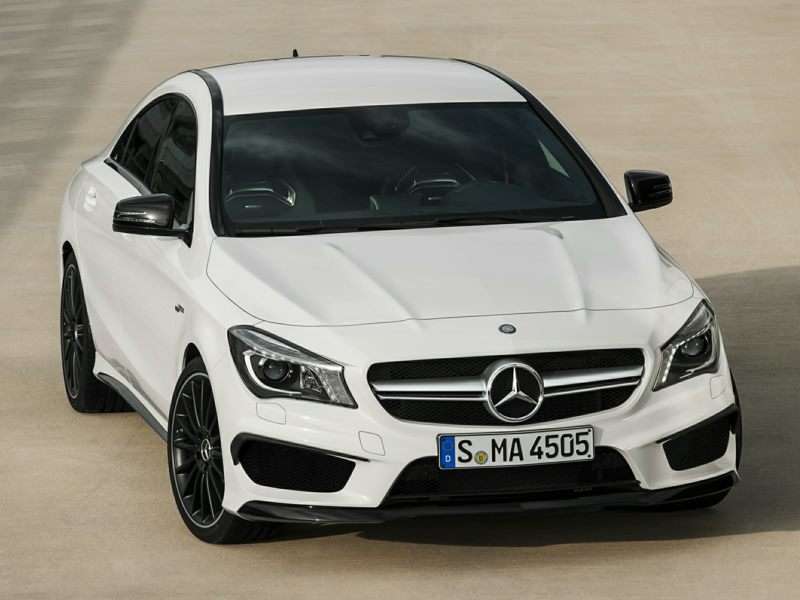 Photo by Mercedes-Benz Media