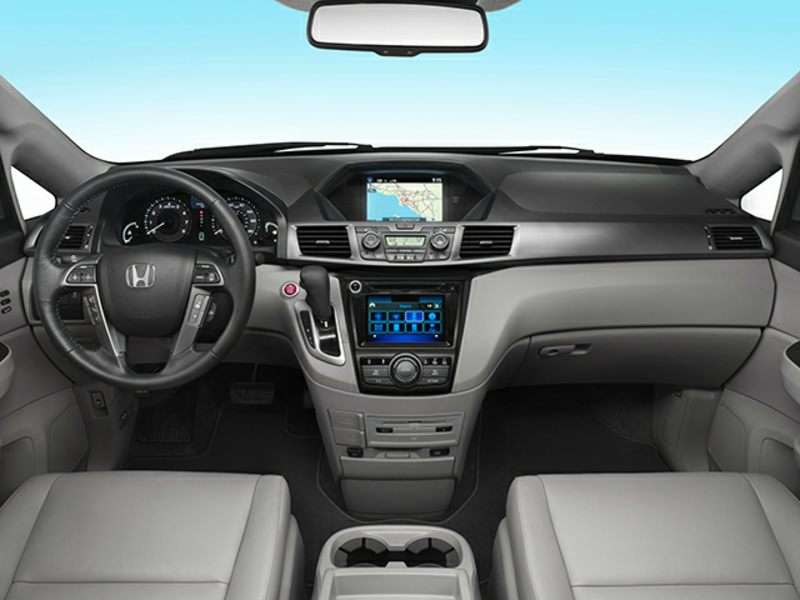 Honda Odyssey minivan interior infortainment and dashboard ・ Photo by Honda
Shoppers searching for the best V6 minivans can rest assured: All current entries for the 2016 model year provide standard V6 powerplants, and even the upcoming 2017 Chrysler Pacifica—packing the segment's first plug-in hybrid powertrain—will pair its fuel-saving electrification tech with a V6 engine. Moreover, the much-maligned minivan category is seeing at least a short-term spike in demand, since when this story went to press, the segment was enjoying an ongoing streak of five straight months of growth.
2016 Honda Odyssey
If you want to be known as one of the nation's best V6 minivans, it certainly helps to have a few actual "bests" to your name—as does the 2016 Honda Odyssey. So far this year, Honda's popular people hauler has picked up both "Best Family Cars" kudos from KBB.com and a "Best Car for the Money" award from U.S. News & World Report. And if you're keeping track of 2016 trophies, it's worth noting that the Odyssey garnered both Top Safety Pick honors from the IIHS and a 5-Star Overall Safety Score from NHTSA. Then, from the engine room, the Odyssey also offers up a 3.5-liter V6 that delivers 248 horsepower, 250 lb.-ft. of torque and a top towing limit of 3,500 lbs. Yet because the vehicle also sports a six-speed transmission and variable cylinder manager, it also returns EPA ratings of 19 mpg city/28 mpg highway/22 mpg combined.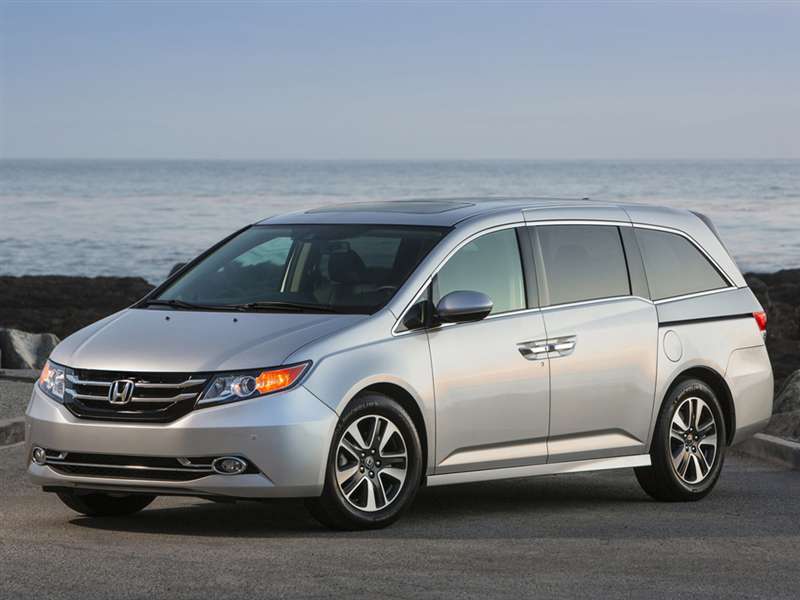 2016 Toyota Sienna
The 2016 Toyota Sienna finished last year as the best-selling of the best V6 minivans, bolstered by a 266-horsepower unit that also turns out 245 lb.ft. of torque. A standard six-speed transmission manages that output, also enabling the Sienna to tow up to 3,500 lbs., and EPA grades for the vehicle come in at 18 mpg city/25 mpg highway/21 mpg combined. Further, Toyota's minivan touts two more driving advantages not found with its rivals, starting with an athletically oriented SE trim that blends the Sienna's V6 with a lowered, sport-tuned suspension, side skirts, and an assortment of aggressive style cues. The Sienna additionally serves up the segment's only all-wheel drive system, for added all-weather traction (although this does lower the minivan's EPA line to 16/23/19). Owners also benefit from a new, more affordable nav resource in the 2016 Sienna, which now can supply the Connected Navigation Scout GPS App Link.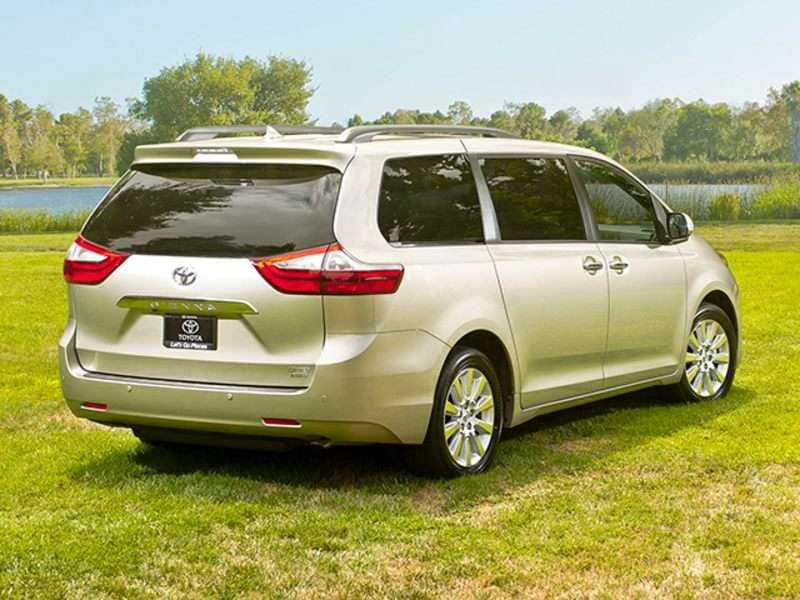 2016 Kia Sedona
As for the 2016 Kia Sedona, it stands out as perhaps the best-looking of the best V6 minivans. A more upright, SUV-like grille sets the tone, and at the same time, it also happens to protect a 3.3-liter powerplant that can supply 276 horses and 248 lb.-ft. of torque. That output is in turn matched with a trailering maximum of 3,500 lbs. and EPA marks of 18 mpg city/24 mpg highway/20 mpg combined, all of which builds on a strong "Iso-Structure" design that earned the Sedona a Top Safety Pick recognition from the IIHS and a 5-Star Overall Safety Score from NHTSA. Also serving to boost safety in the Sedona are features like a standard rearview camera and available upgrades such as forward collision warning, smart cruise control, rear cross-traffic alert and a surround-view system, while a hands-free liftgate and second-row "lounge seating" are just some of its available premium amenities.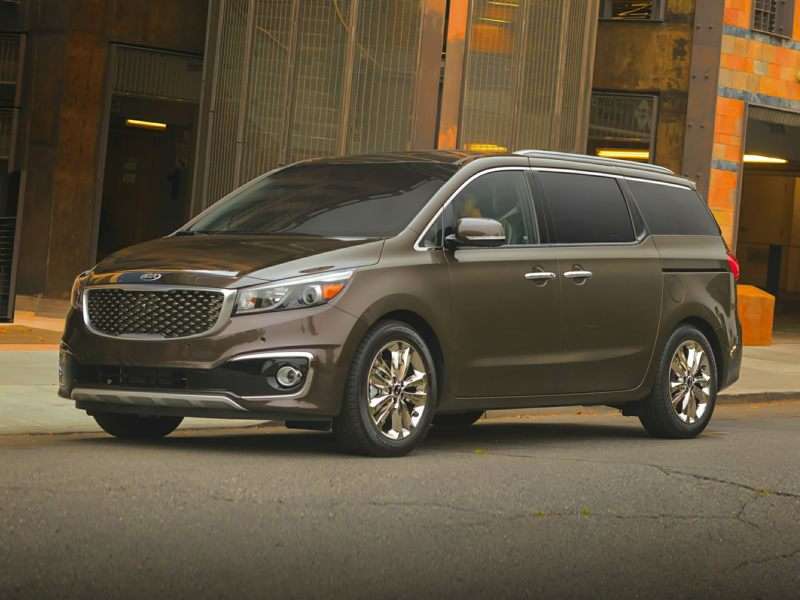 Photo by Kia Media
2016 Chrysler Town & Country
The 2016 Chrysler Town & Country shares a powertrain with its corporate cousin—the Dodge Grand Caravan—but that setup is all alone atop the output leaderboard for best V6 minivans. Even better, that 283 horsepower and 260 lb.-ft. of torque also drive the vehicles to the segment's highest trailer rating, of 3,600 lbs., and that's despite highly competitive fuel-economy marks of 17 mpg city/25 mpg highway/20 mpg combined. The Town & Country caters more to luxury customers, however, with a Limited Platinum range-topper that boasts heated front- and second-row seats, as well as a heated leather-wrapped steering wheel with real wood accents and Nappa leather trim for all three rows of occupants. Naturally, both sliding doors are power operated for the Limited Platinum model, and so is its liftgate—and its sunroof. Yet the 2016 Town & Country is as versatile as ever, thanks in large part to its Stow 'n Go seating and 143.8-cubic-foot overall storage capacity.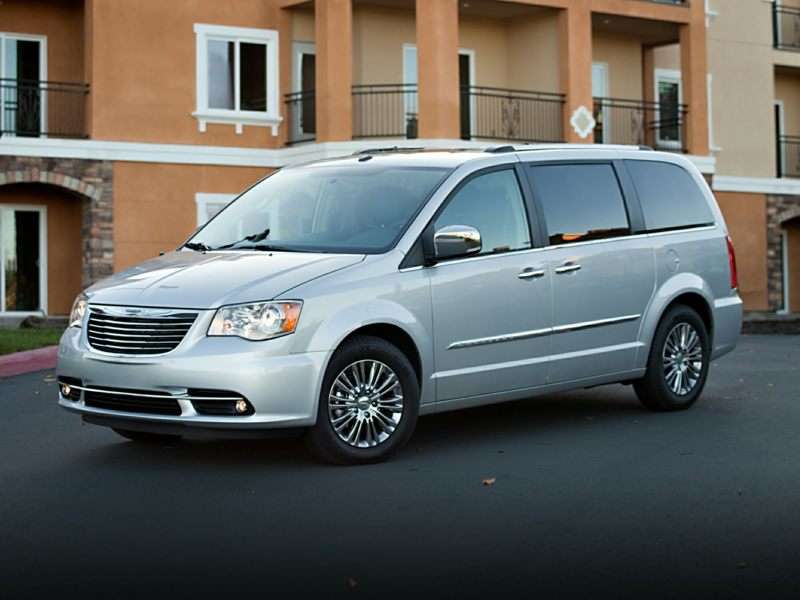 Photo by Chrysler
2016 Nissan Quest
The best V6 minivans are best known for their confident power, and even as the 2016 Nissan Quest delivers on that front, engineers also have squeezed a bit more fuel economy from its 3.5-liter V6: After revisions to the Quest's X-tronic continuously variable transmission, its EPA rating in combined travels bumps up 1 mile per gallon to 23 mpg; unchanged are its 20 mpg city/27 mpg highway numbers, but Nissan now ranks No. 1 in the segment for both city and combined fuel efficiency. On the other hand, the Quest is well-prepared for hauling, too, with the ability to pull 3,500 lbs. when properly equipped. When you further factor in the vehicle's expressive exterior design, lower load floor, and array of safety measures, highlighted by Nissan's Around View technology with Moving Object Detection, the Quest's case for inclusion with the best V6 minivans is clear.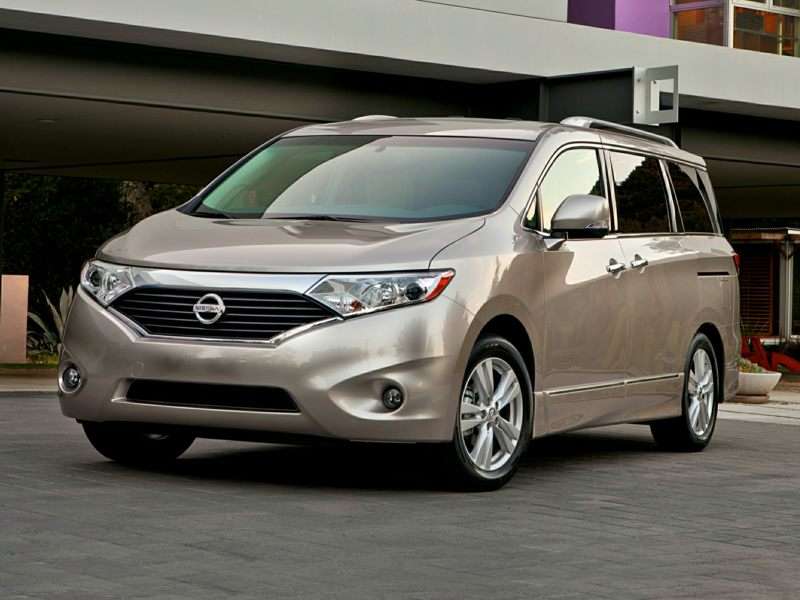 Photo by Nissan
2016 Dodge Grand Caravan
Yes, the 2016 Dodge Grand Caravan carries the same 3.6-liter Pentastar engine as the Chrysler Town & Country, with the same segment-leading 283 horsepower, 260 lb.-ft. of torque and 3,600-lb. trailer capacity, yet this entry's road to becoming one of the best V6 minivans reflects a particularly high-value direction in design. Consider: The 2016 Grand Caravan is priced from $22,095, which is more than $4,300 below the entry point for the next least expensive minivan in the country; the Dodge minivan's MSRP also is $7,305 less than that of its Honda rival and undercuts the Toyota by $6,755. No, that low-cost Grand Caravan doesn't have air conditioning, but the SE model that does is priced at $24,595, for a cost advantage of at least $1,800. Which helps explain how Dodge drove off with 2016 kudos from KBB.com for showcasing the lowest five-year ownership costs in the minivan segment.