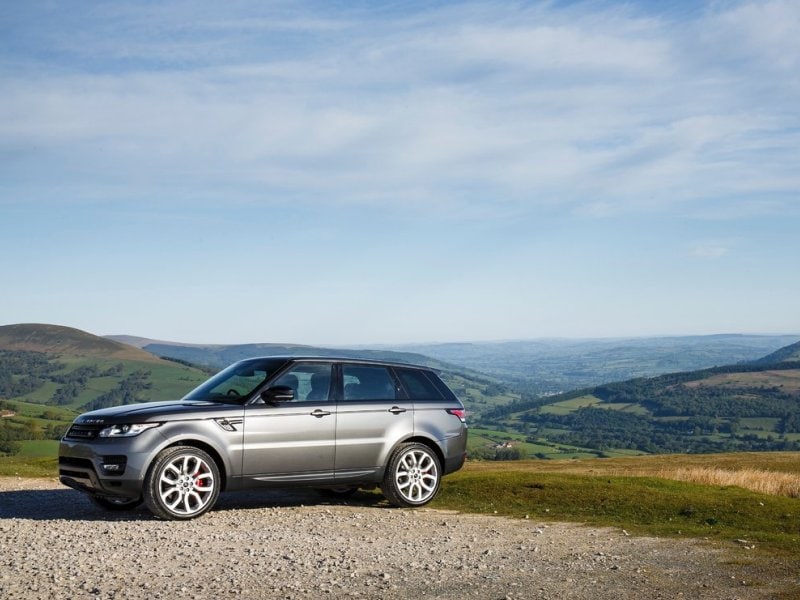 2014 land rover range rover sport
SUVs are at a significant disadvantage when it comes to handling, as compared to a sedan or coupe, for two specific reasons.  First, they are typically much heavier than a traditional automobile, and second, their center of gravity is higher off the ground than what would be considered ideal for cornering purposes.  Given that most sport-utility vehicles are intended to haul families and their associated stuff - or even tow a trailer - not many buyers are too concerned that they won't be able to slalom their way to work in the morning should they purchase an SUV.  There's a small minority out there, however, who want to drive the best handling SUV they can find when life won't let them park a sports car in the driveway.
Fortunately for anyone who has to compromise there are a few models out there that aim to combine both practicality and fun in the same high-utility package.  Let's take a quick look at 6 of the best handling SUVs for 2015.
01. 2015 Porsche Macan Turbo
The 2015 Porsche Macan Turbo is an all-new model form the German automaker, and it represents the first compact SUV to ever bear the Porsche name.  The Porsche Macan Turbo features a mix of styling cues cribbed from both the 911 coupe and the larger Cayenne SUV, and the top-of-the-line Turbo trim features an adaptive suspension system to go with its full-time all-wheel drive and seven-speed dual-clutch automated manual transmission.  Big brakes and a well-conceived chassis help the Macan Turbo feel far more light on its feet than one would expect, and when the road straightens out you can fully exercise the Porsche's 400 horsepower and 406 lb-ft of torque from a 3.6-liter turbocharged transmission by way of its launch control feature.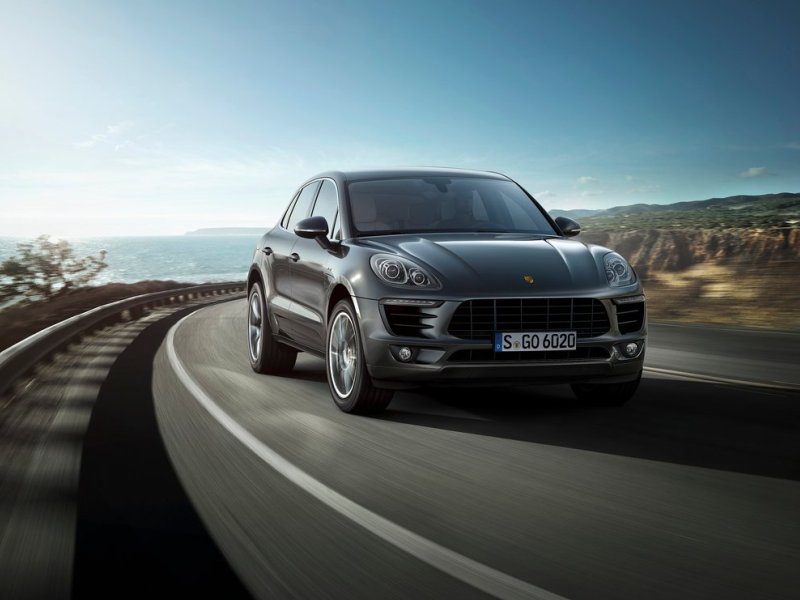 02. 2015 Jeep Grand Cherokee SRT
The over-the-top Jeep Grand Cherokee SRT is even more mighty for 2015 thanks to the decision to boost the output of its 6.4-liter engine by five horsepower and five lb-ft of torque.  Now boasting 475 horses and 470 lb-ft of twist, the 2015 Jeep Grand Cherokee SRT is absolutely ferocious off the line, blasting past 60-mph in a mere 4.8 seconds thanks to a launch control system matched with tenacious four-wheel drive.  You'd never guess that the Grand Cherokee SRT was a heavyweight when putting it through its paces: that standard four-wheel drive system also works in concert with a well-tuned adaptive suspension, Brembo brakes, and an eight-speed automatic transmission that telepathically knows when you are in a corner so that it can hold each gear through the apex as required.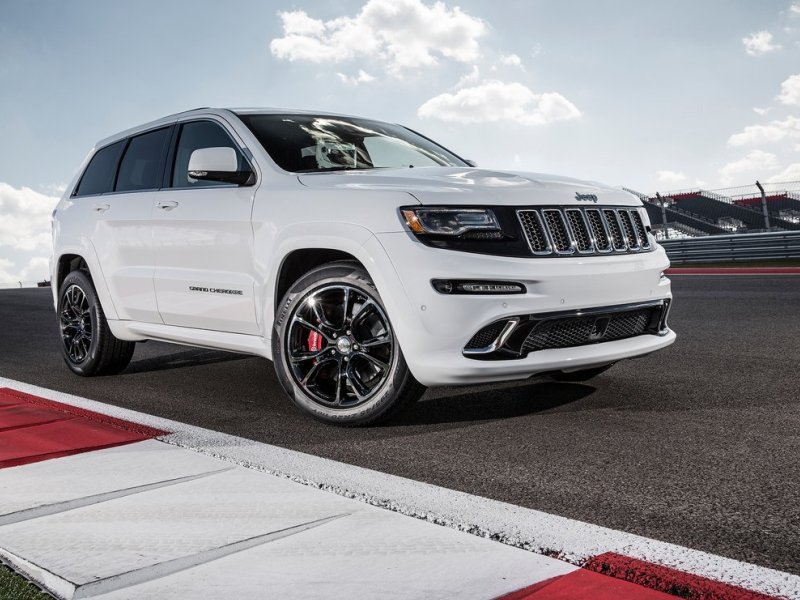 03. 2015 Mazda CX-5
The 2015 Mazda CX-5 offers a change of pace from the first two entries on our list of the best handling SUVs available, because it's not aimed at a high performance crowd or luxury-seeking shoppers.  The Mazda CX-5 shines despite its affordable purchase price and modest engine output (184 horsepower and 185 lb-ft of torque from its largest four-cylinder option, a 2.5-liter), and this is thanks to the careful attention that Mazda's chassis development engineers have paid to the compact SUV.  All-wheel drive is available as an option with the CX-5, and a six-speed automatic transmission is standard with the model.  A relatively light curb weight also helps the Mazda turn in with authority and hold the line without too much body roll, and the CX-5 is certainly more effective in the corners than any of its similarly-priced classmates.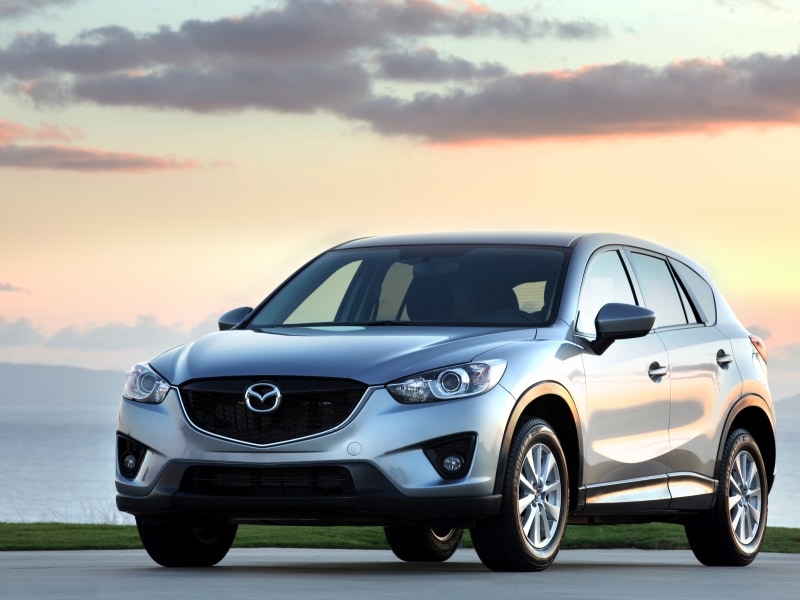 04. 2015 BMW X1
Including the 2015 BMW X1 alongside the other members of our list of the best handling SUVs for the current model year almost feels like cheating, because let's face it: the X1 is essentially a wagon on stilts.  The compact BMW X1 SUV features more ground clearance than a traditional wagon, but it's still a low-mass, high-horsepower option that handles like it's on rails.  It's even available in rear-wheel drive, further accenting its wagon roots, although all-wheel drive is a must if you want to sample the largest and most powerful motor offered with the X1 (a 3.0-liter turbocharged six-cylinder that develops  300 horsepower and 300 lb-ft of torque).  An eight-speed automatic is standard all around, and if you opt for the M Sport Line package you get a more focused suspension system along with an aerodynamic body kit.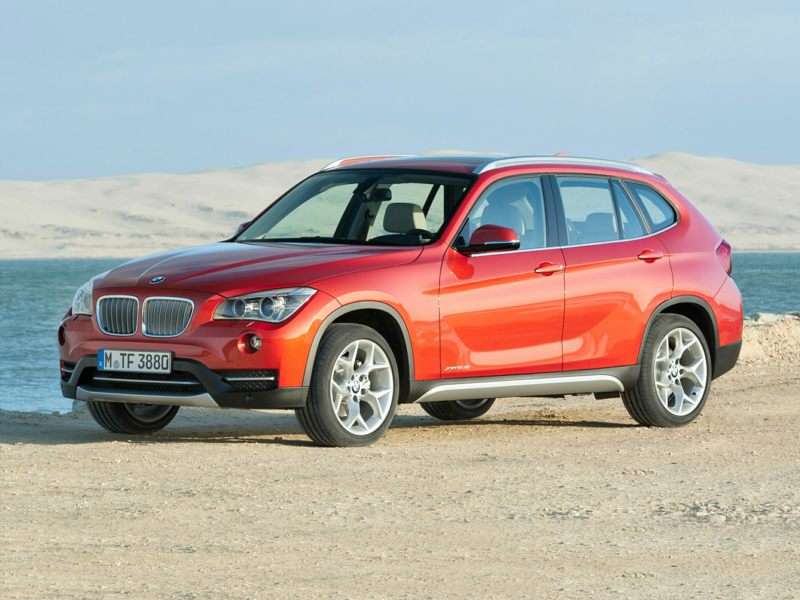 05. 2015 Infiniti QX70
The 2015 Infiniti QX70 is one of the original sports car/SUV hybrids that first started appearing in the 2000s, and in this case the link is closer than you might think: Infiniti lifted the platform used for both the Nissan Z and Infiniti G coupes and used it to underpin is mid-size utility vehicle.  Featuring aggressive styling and the choice between either rear-wheel or (rear-biased) all-wheel drive, the Infiniti QX70 is a little tight in the second row of seating but delivers excellent handling to go with its heaping helping of attitude.  A seven-speed automatic transmission comes with the QX70, whose 3.7-liter V-6 engine pushes out 325 horsepower and 267 lb-ft of torque.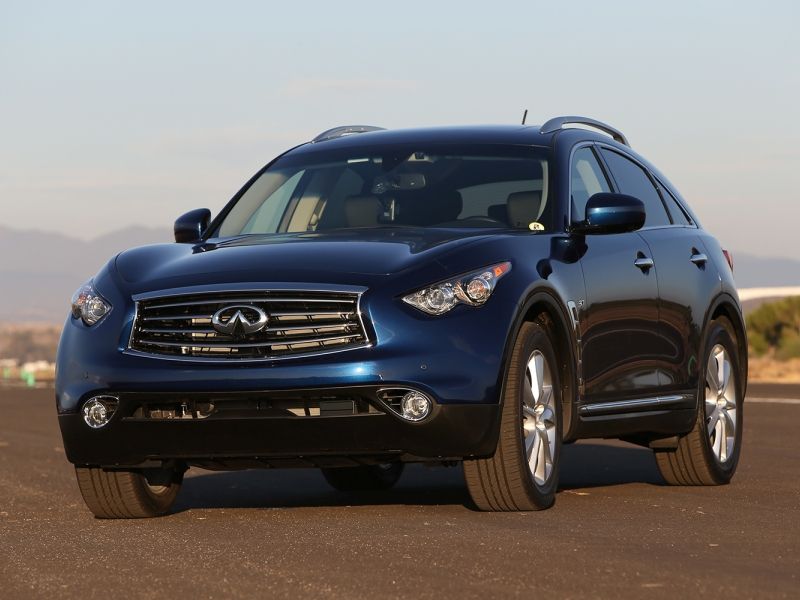 Photo by Infiniti
06. 2015 Land Rover Range Rover Sport
The 2015 Land Rover Range Rover Sport proves that sometimes going on a diet is the best thing that could ever happen to an SUV.  In addition to serving luxury buyers with its well-appointed interior, the Land Rover Range Rover Sport's latest generation chassis and body went on an aluminum-intensive regiment that sliced hundreds of pounds from its physique.  The result is a four-wheel drive sport-utility vehicle that offers a high level of handling and cornering capability that is rarely seen in such a practical (up to seven passenger) vehicle.  The Range Rover Sport offers the choice between supercharged engines, with its 5.0-liter V-8 leading the way with 510 horsepower and 461 lb-ft of torque.  An eight-speed automatic is the sole transmission choice for the Land Rover.