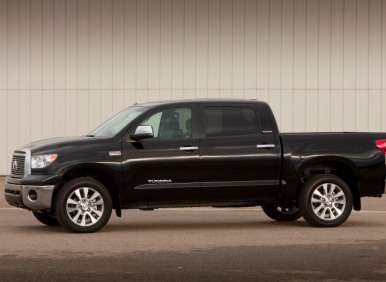 Not everyone needs to be able to tow something as heavy as a boat or a horse trailer, and in recognition of the wide array of towing needs that are out there automakers have become much more versatile in designing utility-minded vehicles.  Yes, there are still full-size pickups and SUVs available that can handle almost any load thrown their way, but there are also unlikely tow rigs that don't ask buyers to make comfort or fuel economy sacrifices in order to gain a little additional practicality.
Let's take a look at six modern two vehicles that mix tradition with the modern age.
6 Modern Tow Vehicles - 01 - 2013 GMC Sierra
The 2013 GMC Sierra is a full-size pickup that can be ordered in trim levels ranging from barebones work truck all the way up to the high-end Denali luxury edition.  The GMC Sierra is notable for offering near three-quarter ton towing capacity in a half-ton package, as a heavy-duty towing feature available with the truck boosts its total trailering capacity to a hefty 10,500 lbs.  To comfortably lug that weight around, buyers will most likely want to stick with either the Sierra's 5.3-liter V-8 engine, which generates 315 horsepower and 335 lb-ft of torque, or pony up for the Denali's 403 horsepower, 6.2-liter V-8 (which also churns out 417 lb-ft of torque).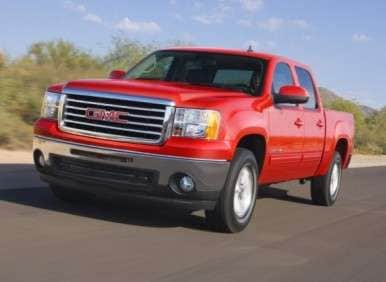 6 Modern Tow Vehicles - 02 - 2013 Toyota RAV4
The 2013 Toyota RAV4 isn't often considered when discussing potential tow rigs but whereas past versions of the crossover offered V-6 grunt, the all-new model has seen some changes made to its hauling capacity.  The Toyota RAV4's new drivetrain setup, which makes use of a 2.5-liter, four-cylinder engine good for 176 horsepower and 172 lb-ft of torque, lops about 2,000 lbs off of the previous model year's top rating to settle at a towing limit of 1,500 lbs.  Still, this is more than enough to haul a small utility trailer from point A to point B, and is in fact superior to some of several of its compact crossover competitors.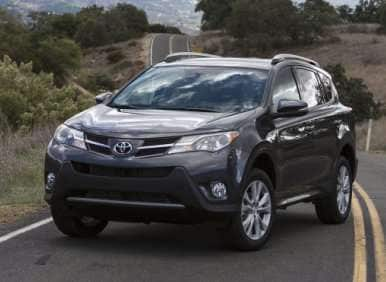 6 Modern Tow Vehicles - 03 - 2013 Chevrolet Tahoe
The 2013 Chevrolet Tahoe isn't just a formidable family hauler, what with its available nine passenger seating and copious amounts of interior cargo space.  The Chevrolet Tahoe also makes use of a full-frame design borrowed from the Chevrolet Silverado pickup, which means that it enjoys much of the same towing prowess as the large truck.  A 5.3-liter, eight-cylinder engine is standard with the Chevrolet Tahoe, and like its pickup cousin it too can be outfitted with a towing package that beefs up engine cooling and adds a trailer harness to the rear bumper.  Total towing capacity for the Tahoe is a respectable 8,500 lbs.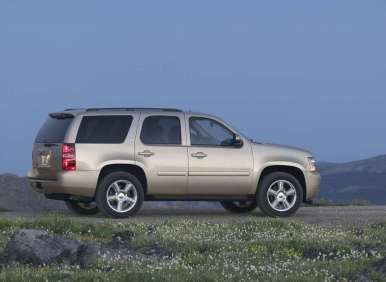 6 Modern Tow Vehicles - 04 - 2013 Mazda CX-9
The 2013 Mazda CX-9 is a mid-size crossover vehicle that is known for its ability to deliver exceptional handling for its class, seemingly shirking off its size in favor of controlled cornering and a comfortable ride.  The Mazda CX-9 also offers a tow rating that is unexpected for such a nimble crossover: a full 3,500 lbs when ordered with all of the requisite trailering gear.  The CX-9's mechanical details certainly don't suffer from a lack of hauling power, either, as the vehicle's 3.7-liter V-6 provides 273 horsepower and 270 lb-ft of torque and an available manual shift feature for its six-speed automatic transmission to help deal with steeper grades.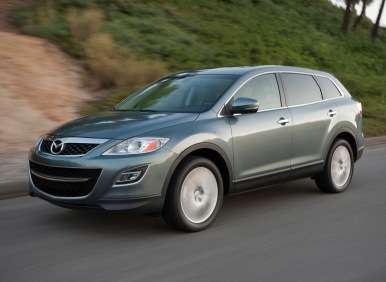 6 Modern Tow Vehicles - 05 - 2013 Toyota Tundra
The 2013 Toyota Tundra is a big, brawny pickup with an equally beefy tow rating to match its big-rig appearance.  Available in regular, Double, and Crew cab editions, with the latter two offering four doors for easier access to the vehicle's passenger compartment, the Toyota Tundra is available with a tow package that boosts trailering capacity to a staggering 10,400 lbs.  To make the most of this capacity it is necessary to go for the 5.7-liter V-8 engine that graces the top of the Tundra's spec sheet, a unit that can be relied on to produce 381 horsepower and 401 lb-ft of torque.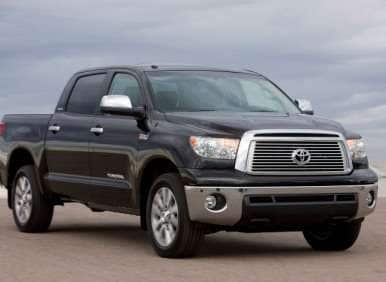 6 Modern Tow Vehicles - 06 - 2013 Buick Enclave
The 2013 Buick Enclave is a big and comfortable full-size crossover, one that emphasizes a premium experience by way of an ultra-quiet cabin, plush seating for up to eight passengers, and a number of available luxury features.  Riding more like a sedan than an SUV, the Buick Enclave is nonetheless in the possession of some genuine utility thanks to a total tow rating of up to 4,500 lbs.  Power comes in the form of a 3.6-liter V-6 that is good for 288 ponies and 270 lb-ft of twist, and all-wheel drive can also be added for extra towing traction when pulling jet skis up the boat ramp.