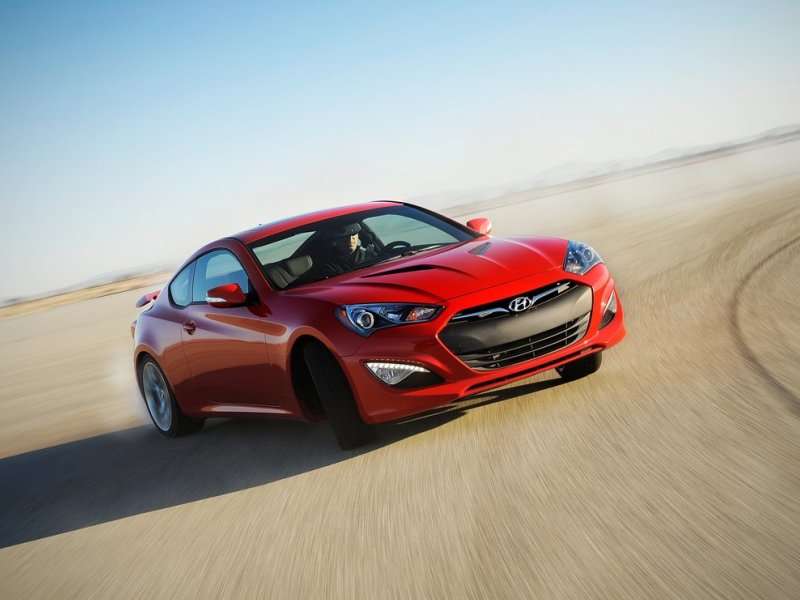 What's the best thing about the modern sports car market?  The fact that you don't have to spend a ton of coin to get a great car - or if you do choose to open your wallet wide, you'll get something with performance so breathtaking it'll almost seem like you've transported yourself onto a Hollywood movie set.  The depth in the sports car market today means that whether you go for the blue plate special or the gold plate premium stock, chances are you'll be very happy with what you've got parked in your driveway.
Let's take a quick look at six great sports cars, split evenly between blue plate and gold plate selections.
6 Blue Plate Or Gold Plate Sports Cars - 01 - 2015 Jaguar F-Type Coupe - MSRP $65,000
The 2015 Jaguar F-TYPE Coupe takes the same gorgeous, flowing lines that graced last year's F-Type roadster and gives them an even more aggressive character.  The Jaguar F-Type Coupe is one of the most heart-stopping sports cars on the road today, and that incredible styling is backed up with appreciable performance in all three trim levels.  The 'base' F-Type Coupe is outfitted with a 340 horsepower, 3.0-liter supercharged V-6 that is also good for 332 lb-ft of torque, while the F-Type S Coupe pumps up the boost to achieve 380 horses and 339 lb-ft of twist from the same engine. 
The monster F-Type R Coupe churns out 550 horsepower and 502 lb-ft of torque from a supercharged 5.0-liter V-8, which, like the six-cylinder editions of the car, is shifted via an eight-speed automatic gearbox.  This most potent version of the F-Type coupe can hit 60-mph from a standing start in just four seconds.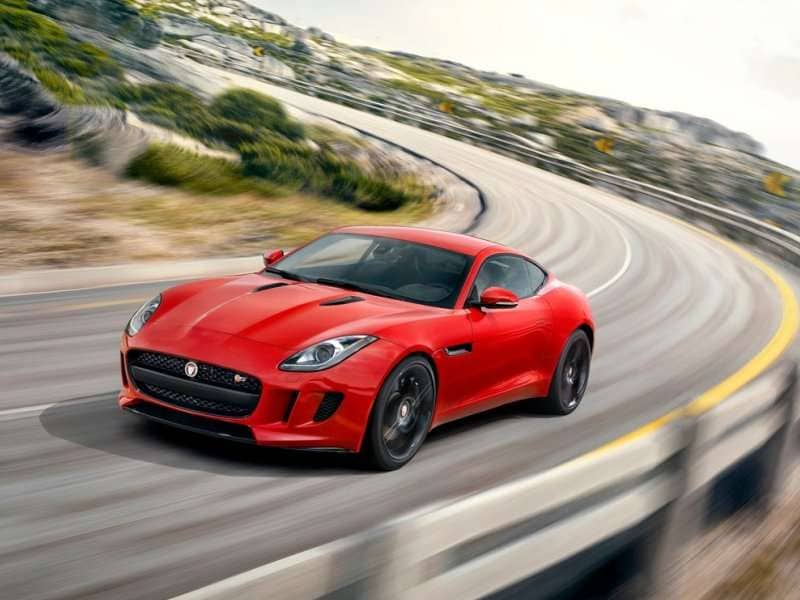 6 Blue Plate Or Gold Plate Sports Cars - 02 - 2014 Scion FR-S - MSRP $25,455
The 2014 Scion FR-S is another sports coupe, but unlike the F-Type it doesn't rely on horsepower to offer a thrilling ride.  Rather, the Scion FR-S (and its platform-mate, the Subaru BRZ) is designed to offer near-perfect balance and a lightweight chassis that rewards smooth, momentum-preserving driving on a road course.  The FR-S is motivated by a 2.0-liter, four-cylinder engine that delivers 200 horsepower and 151 lb-ft of torque, managed by either a standard six-speed manual transmission or an optional six-speed automatic. 
This might not sound like a lot of grunt, but trust us - the Scion FR-S is a potent weapon on a twisty road thanks to its excellent suspension feedback and steering tuning.  Sure, you won't be winning many drag races from stoplight to stoplight, but there are few sports cars for under $30k that offer a similarly pure driving experience.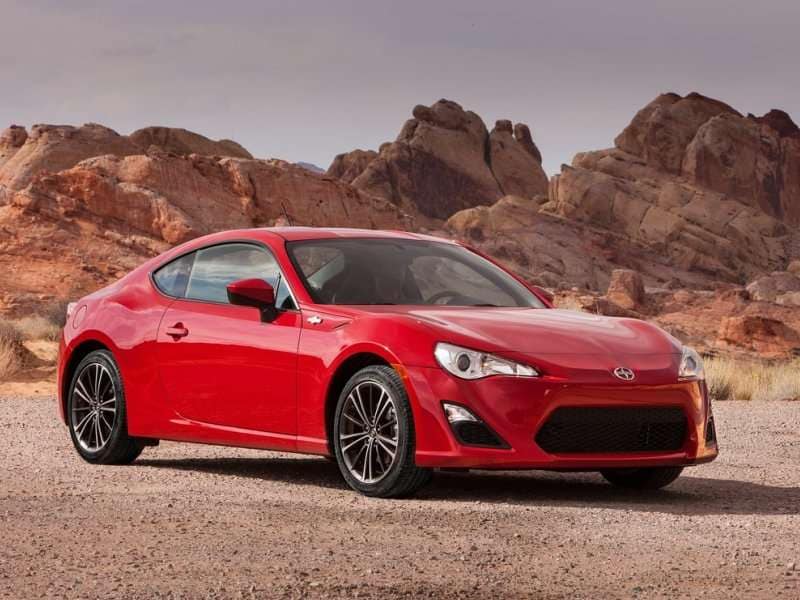 6 Blue Plate Or Gold Plate Sports Cars - 03 - 2014 Audi R8 - MSRP $115,900
The Audi R8 is an often-overlooked high end sports car that cuts an imposing figure on both the street and the track.  Styled like an exotic, the Audi R8 is surprisingly practical as a year-round daily driver, thanks in part to its sumptuous interior and its standard quattro all-wheel drive system.  The latter also does an excellent job of transmitting the R8's copious amounts of horsepower to the pavement and then gripping on for dear life when it's time to turn a corner.  
Entry-level editions of the Audi R8 come with a mid-mounted 4.2-liter V-8 that generates 430 horsepower and 317 lb-ft of torque, while the R8 V10 steps up to a ten-cylinder unit that displaces 5.2-liters and provides 525 horsepower and 391 lb-ft of torque.  Those figures can be boosted to 550 horses and 398 lb-ft of twist when the car is ordered in the Plus trim.  Transmission choices for the R8 include a six-speed manual or a seven-speed dual-clutch automated manual.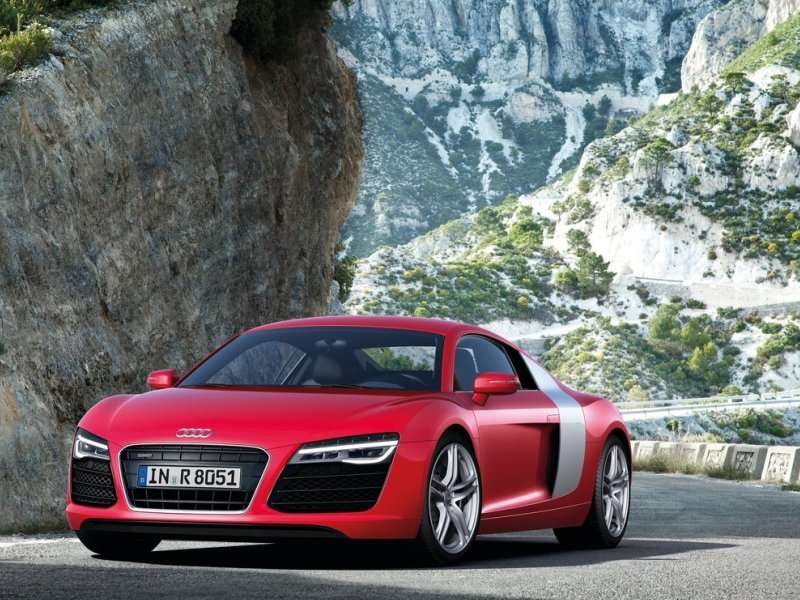 6 Blue Plate Or Gold Plate Sports Cars - 04 - 2014 Hyundai Genesis Coupe - MSRP $26,350
It's about one quarter the price of the Audi R8, but the 2014 Hyundai Genesis Coupe provides a solid sports car value for anyone who doesn't want to pay more for their car than they did for their house.  The Hyundai Genesis Coupe (like the FR-S) is a compact, rear-wheel drive car that right out of the box offers a lot of fun from a four-cylinder engine, only this time it's turbocharged: the 2.0-liter unit in the base Genesis Coupe produces 274 horsepower and 275 lb-ft of torque. 
Stepping up to the Hyundai's optional 3.8-liter V-6 introduces 348 horsepower and 295 lb-ft of torque, and both motors can be had with either a six-speed manual or six-speed automatic transmission.  If you are looking for additional fun, then consider ordering the R-Spec trim level which is available with both engines and which installs a stiffer suspension, bigger brakes, and a limited-slip rear differential for maximum traction.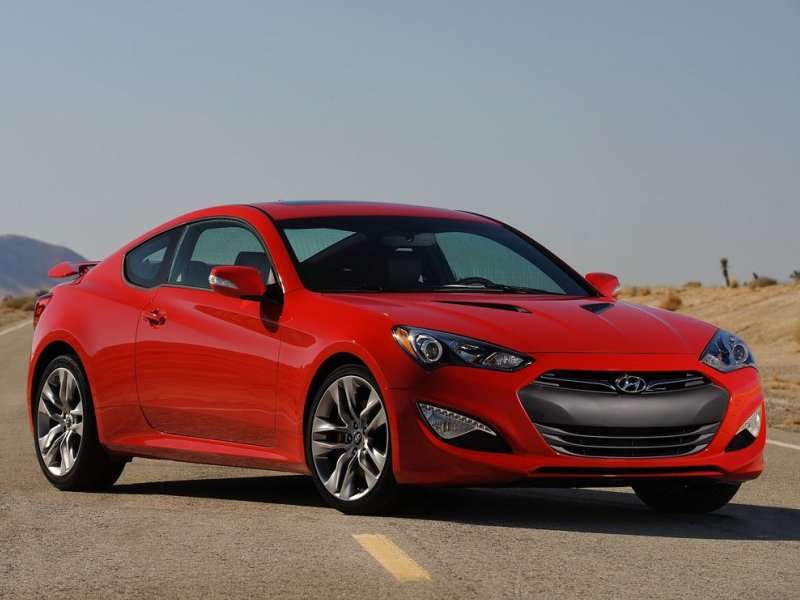 6 Blue Plate Or Gold Plate Sports Cars - 05 - 2014 Porsche Cayman - MSRP $52,600
The 2014 Porsche Cayman provides perhaps the best balance between power, control, and price on the modern sports car market.  The only compact coupe available with a mid-engine design, the Porsche Cayman remains stable under the harshest of driving circumstances, demonstrating a poise that outshines even the pricier Porsche 911 Carrera.
There are two flavors or Porsche Cayman on offer.  The introductory model makes do with a 275 horsepower, 2.7-liter six-cylinder engine that also produces 213 lb-ft of torque, while the more robust Cayman S swaps in a 3.4-liter six-cylinder mill that pushes out 325 horsepower and 273 lb-ft of torque.  A six-speed manual transmission remains available with each model, although many track stars prefer Porsche's optional seven-speed dual-clutch automated manual due to its lightning-fast shifts.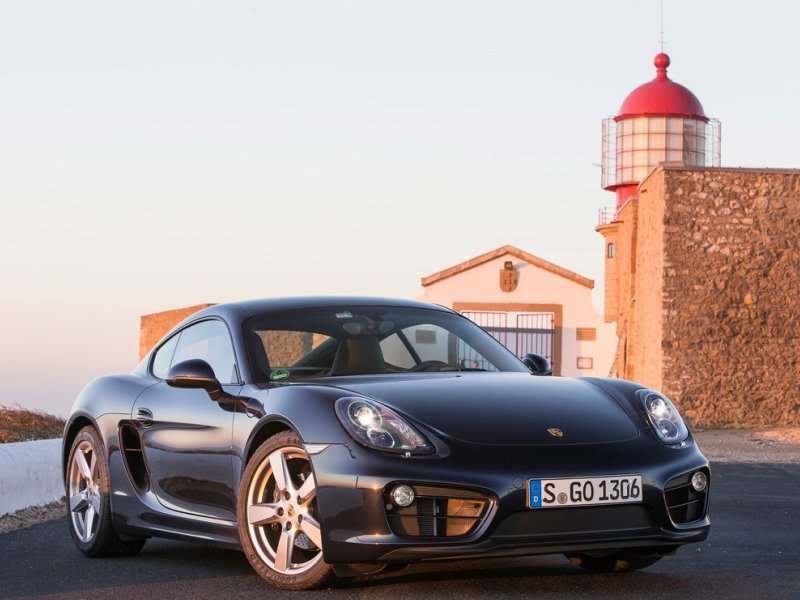 6 Blue Plate Or Gold Plate Sports Cars - 06 - 2014 Nissan 370Z - MSRP $29,990
The 2014 Nissan 370Z is the priciest of our so-called 'blue plate special' sports cars, but it still represents good value for anyone seeking a reliable, and fun-to-drive automobile.  The two-seat Nissan 370Z comes with unmistakable styling that calls to mind the original 70s-era 240Z with its long hood and short rear deck, but make no mistake - this is a thoroughly modern sports car, especially when ordered with the NISMO trim's beefed-up suspension, brakes, and aero equipment.
The Nissan 370Z is offered exclusively with a 3.7-liter V-6 under the hood, and this unit is good for a respectable 332 horsepower and 270 lb-ft of torque (350 horses and 276 lb-ft of twist for the NISMO model).  A six-speed manual transmission with the option of automated rev-matching on downshifts is available across the board, while non-NISMO cars can also be equipped with a six-speed automatic.