1994 Toyota 4WD XtraCab SR5 ・ Photo by Toyota
Everything's relative when it comes to older trucks with good gas mileage. In other words, even though the top performers here will be more fuel-efficient than their pickup rivals, don't expect them to be as economical as cars or crossovers. You can, however, expect them to offer the unbeatable hauling benefits of an open cargo bed. Some of these entries below will deliver serious towing and payload ratings, too, but we've also gone deeper into the past for some truly efficient choices from a few decades past. Indeed, some of these trucks top 40 mpg. Just note: EPA testing methods have been revised over the years, and the eye-popping numbers for older vehicles may not be directly comparable to present-day ratings.
1) 2009 Chevrolet Silverado Hybrid
A hybrid pickup would seem to offer a wide range of benefits for modern-day customers, but you have to look at older trucks with good gas mileage to get one. For example, the 2009 Chevrolet Silverado was available with GM's innovative two-mode hybrid setup. Relying on regenerative braking, a 300-volt "energy storage system," and a 6.0-liter V8 engine, this Silverado served up EPA grades of 21 mpg city/22 mpg highway/21 mpg combined. Compared to a gas-only Silverado of the time, the hybrid had 50 percent better city efficiency, 15 percent better highway efficiency, and 31 percent better combined efficiency. Nor can any of today's full-size pickups—despite their advances—reach 20 mpg in highway driving.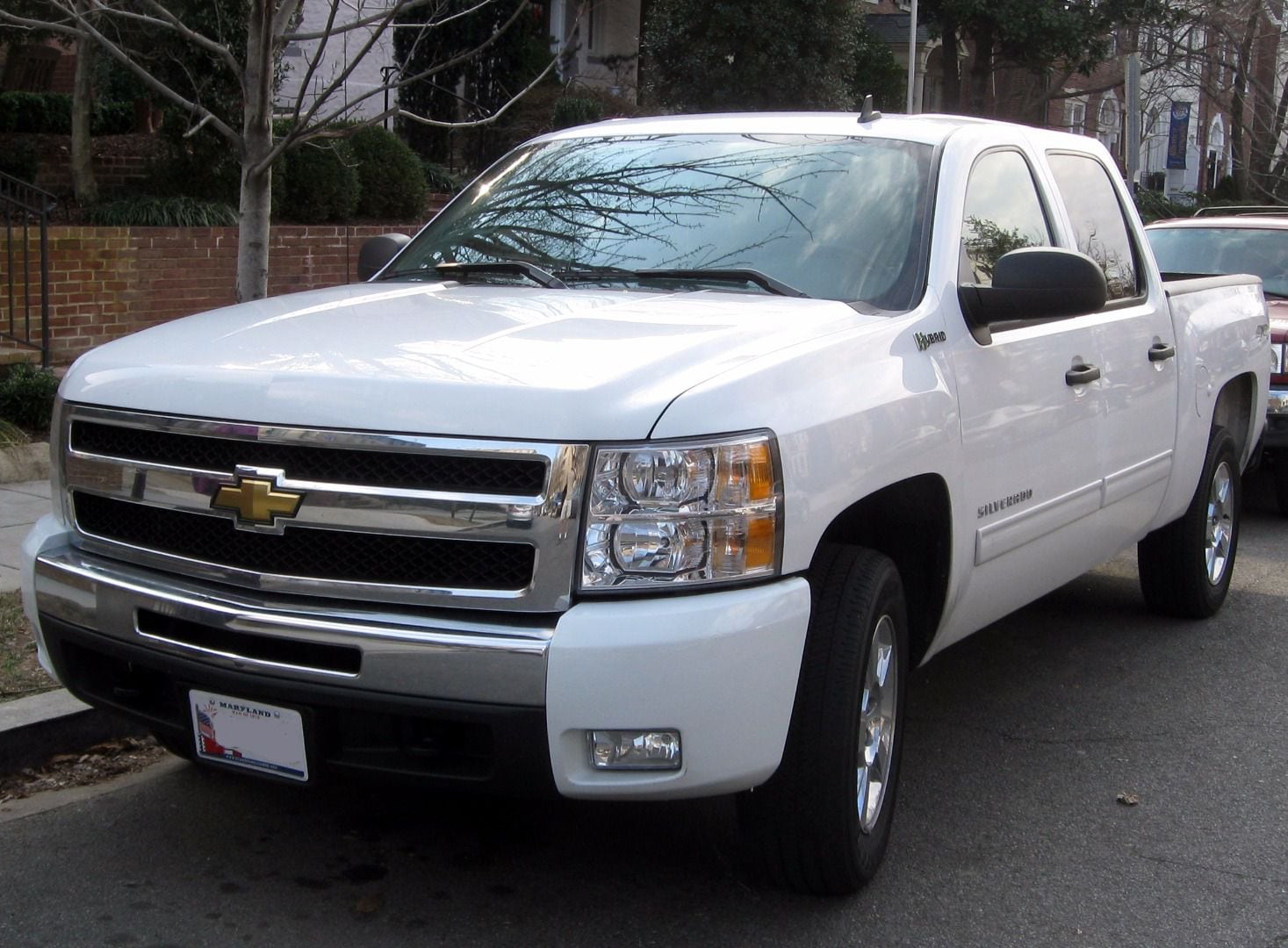 Photo by Wikimedia Commons
2) 2009 GMC Sierra Hybrid
Unsurprisingly, another of the older trucks with good gas mileage is another GM full-size pickup with the two-mode hybrid system: the 2009 GMC Sierra Hybrid. The Sierra Hybrid had the same EPA ratings as the Silverado, and also shared a robust 6,100-lb. towing maximum and available 4-wheel drive. And even with that latter hardware, the Sierra and Silverado Hybrids could post fuel economy grades of 20 mpg in all facets of EPA testing. To put that into context, a 4-wheel-drive Ford F-150 from 2009 featured a city EPA rating of 14 mpg. The Sierra then builds on its fuel efficiency performance with Professional Grade style and available, advanced-for-its time content like a rearview camera, Bluetooth technology, and heated front seats.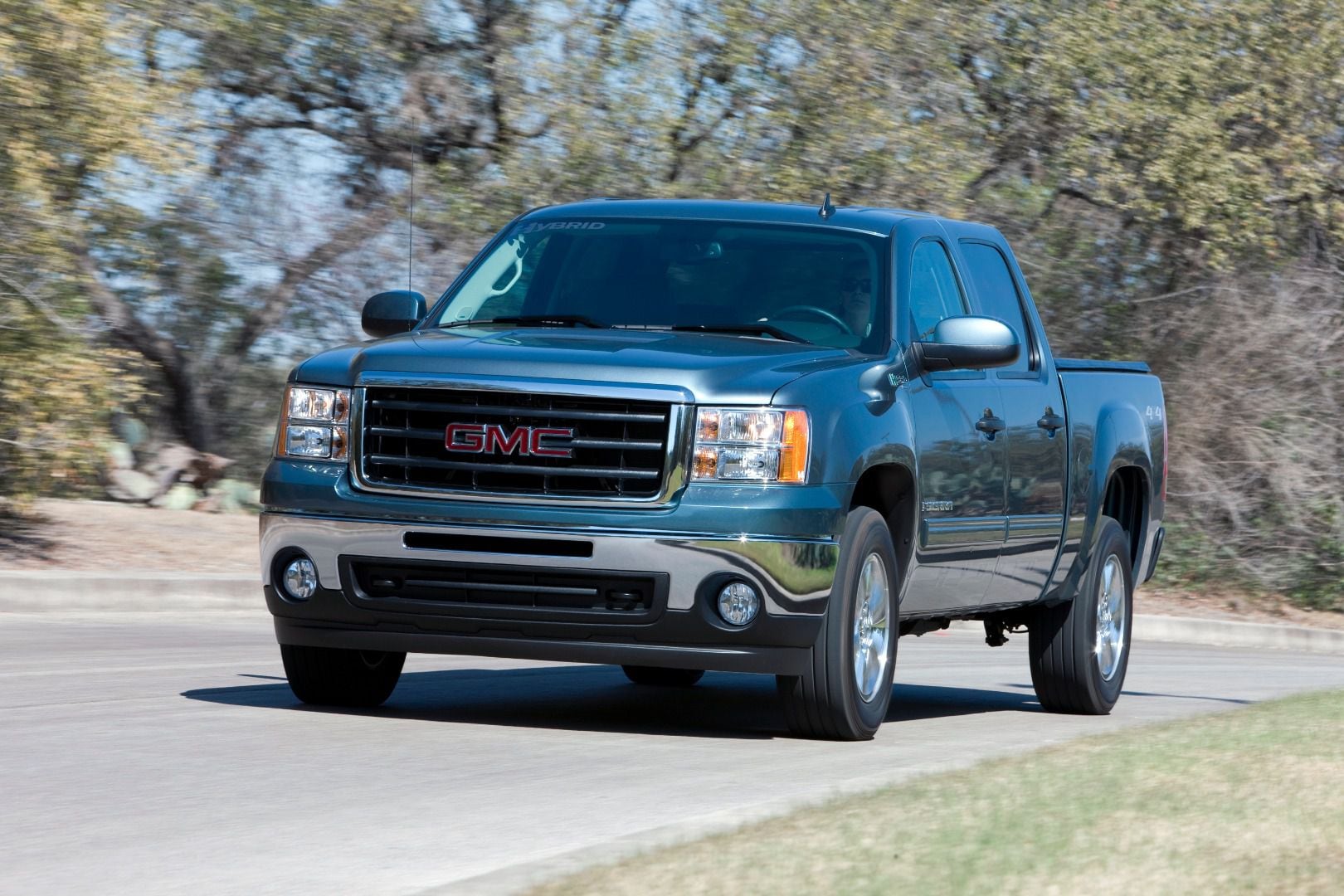 Photo by General Motors
3) 2016 Ram 1500
Okay, the 2016 RAM 1500 may not be much older than the current crop of full-size pickups—and it may be having other issues with the EPA—but it did launch with a 3.0-liter EcoDiesel V6 engine and fuel efficiency ratings of 21 mpg city/29 mpg highway/24 mpg combined. Looking only at similarly sized pickups, that's much better than much older trucks with good gas mileage. Further, the diesel-powered Ram could rev up with 240 horsepower and 420 lb.-ft. of torque, which was enough for a maximum trailering capacity of 9,200 lbs. All of the Ram's latest goodies also were available for the truck, from the highly praised Uconnect 8.4 infotainment system to a premium leather cabin with real wood accents.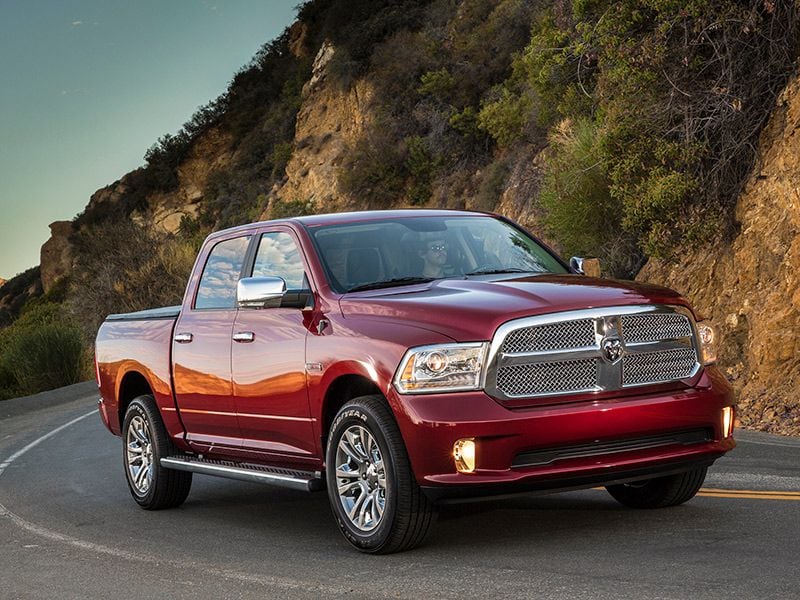 Photo by Fiat Chrysler Automobiles
4) 2015 Chevrolet Colorado
With the 2018 model year already gearing up, the Bowtie brand's next-gen midsize pickup is approaching its third birthday. That's middle-aged in car years, allowing the 2015 Chevrolet Colorado to qualify as one of the older trucks with good gas mileage. Of course, it also helps that the Colorado comes with a standard 2.5-liter powerplant that can post EPA grades of 20 mpg city/26 mpg highway/22 mpg combined. At the same time, that engine produces 200 horsepower and 191 lb.-ft. of torque, enabling a payload of more than 1,400 lbs. and a tow rating of 3,500 lbs. The Colorado also is new enough to carry Chevy's standard mobile Wi-Fi hotspot.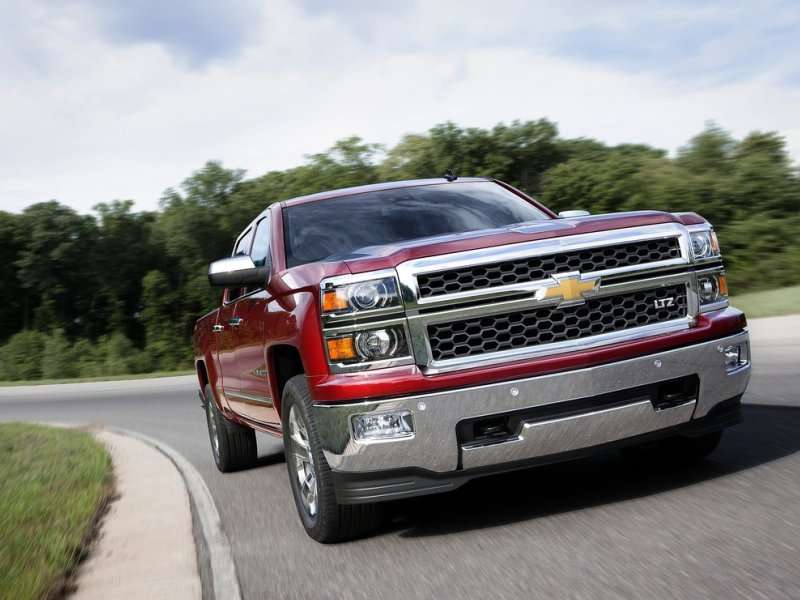 Photo by General Motors
5) 1994 Toyota Truck
Toyota also touts numerous older trucks with good gas mileage, such as the 1994 Toyota Truck. No, it's not the most imaginative of names, but the 1994 Truck does stand out in an important way: It's actually the Toyota Hilux, rebadged for the United States market but still retaining the workhorse capabilities that has kept in production internationally even today. In the U.S. market, it was replaced by the Toyota Tacoma. As for EPA marks, those for the 1994 Truck were 22 mpg city/27 mpg highway/24 mpg combined with a 5-speed manual transmission.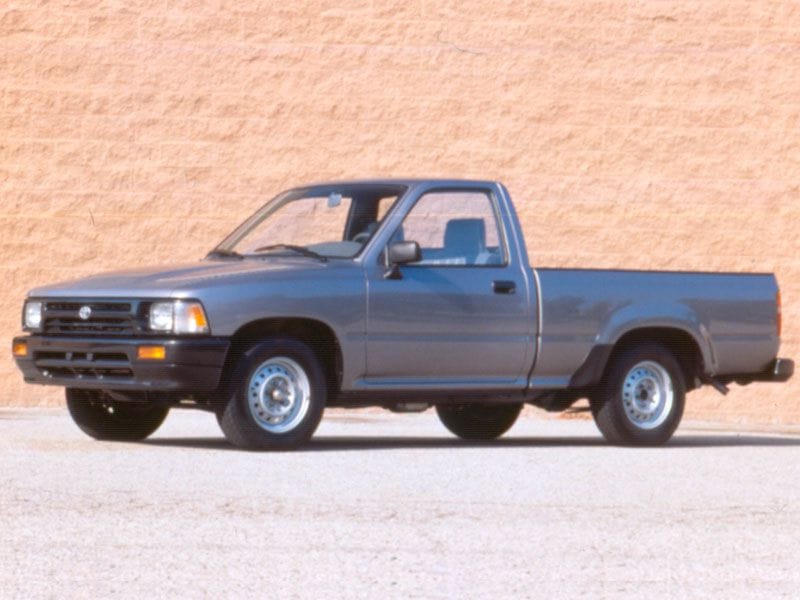 Photo by Toyota