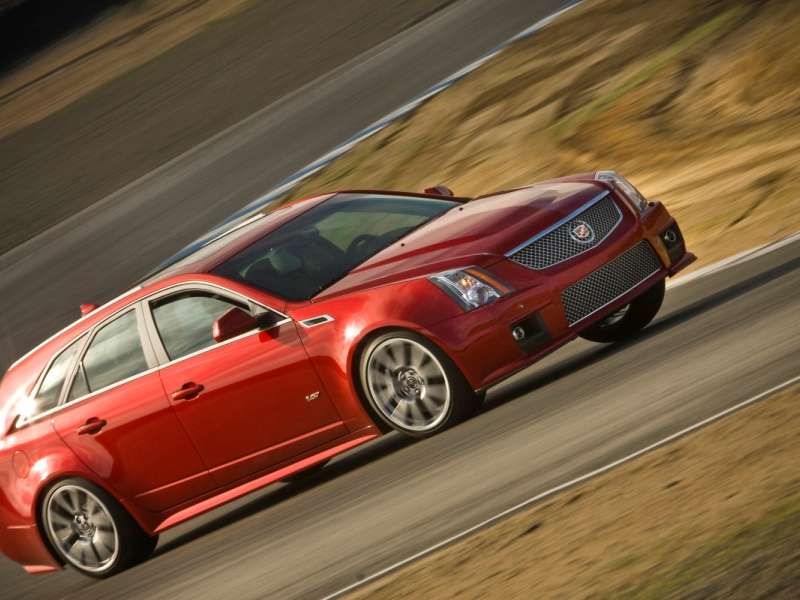 The words 'cool' and 'station wagon' aren't traditionally found in the same sentence, but modern tastes are shifting towards these once-maligned family cruisers as buyers in the know seek out a unique and practical daily driver.  A cool station wagon doesn't have to offer outstanding high speed performance to attract our attention - sometimes it's more than the sum of its parts that helps it make the cut.  One thing's for sure: each of the station wagons on our list is well worth investigating for anyone tired of the standard 'SUV or crossover' choice facing them at their local dealership. 
Let's take a quick look at five cool stations wagons you can buy in 2014.
5 Cool Station Wagons for 2014 - 01 - 2014 Mercedes-Benz E63 AMG 4MATIC
The 2014 Mercedes-Benz E63 AMG 4MATIC starts of our list of cool station wagons with a bang.  The alphabet soup at the end of the Mercedes-Benz E63 AMG 4MATIC means that the car has been tuned by geniuses at AMG, the brand's in-house high performance engineering team.  4MATIC indicates that the car also comes with all-wheel drive - a must when attempting to corral the 550 horsepower and 531 lb-ft of torque produced by its 5.5-liter, twin-turbo V-8 in anything other than perfect weather conditions.  Not satisfied with that output?  Check the box for the S-Model and you'll get 577 horses and 590 lb-ft of twist.
The 2014 Mercedes-Benz E63 AMG 4MATIC also offers a seven-speed dual-clutch automatic manual transmission, upgraded suspension and brakes, and a full raft of luxury features that coddles drivers even as they speed towards the sound barrier.  Add in seven passenger capacity (via fold-up rear seats) and 57.4 cubic feet of total cargo space, and you can understand why the E63 is such a compelling hot rod.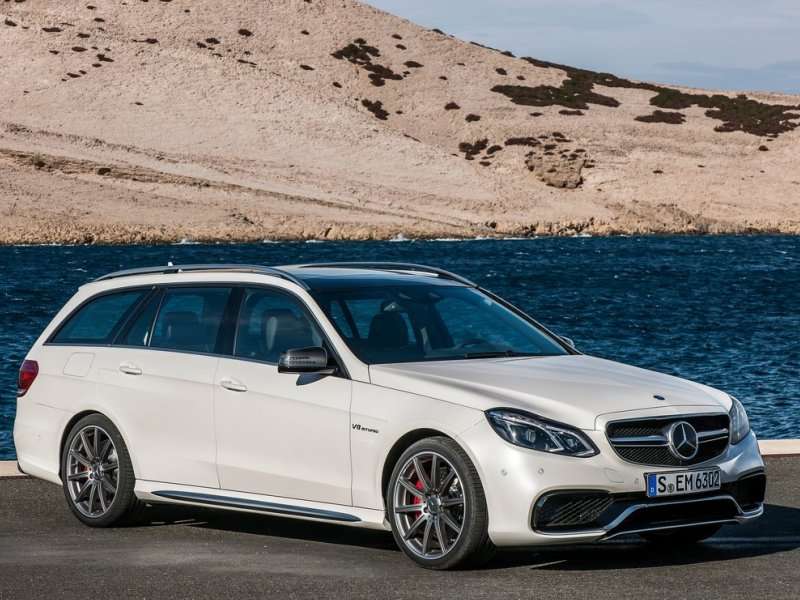 5 Cool Station Wagons for 2014 - 02 - 2014 Volkswagen Jetta Sportwagen TDI
The 2014 Volkswagen Jetta SportWagen TDI doesn't offer the potential for smoky burnouts, nor does it turn in fantastic quarter mile times.  You see, the Volkswagen Jetta Sportwagen TDI turns us on for a very specific reason: fabulous fuel efficiency.  The Sportwagen TDI benefits from a 2.0-liter, turbocharged four-cylinder diesel engine that returns up to 30-mpg in stop and go driving and 42-mpg on the highway when equipped with its standard six-speed manual transmission (numbers are only slightly lower if you opt for the Volkswagen's DSG dual-clutch automated manual gearbox).  Acceleration for the Jetta Sportwagen TDI might not be spectacular, but 140 horsepower and 236 lb-ft of torque do a fine job of making sure that the vehicle can get out of its own way.
If the 2014 Volkswagen Jetta Sportwagen TDI only had its fuel-sipping capabilities in its corner, then we would be less excited about it.  Fortunately, it also boasts excellent practicality, given its stretched cargo compartment that provides 33 cubic feet of storage behind its second row.  Flip those seats forward, and you're looking at 67 cubic feet total - which is enough to challenge the cargo capacity of several compact crossovers.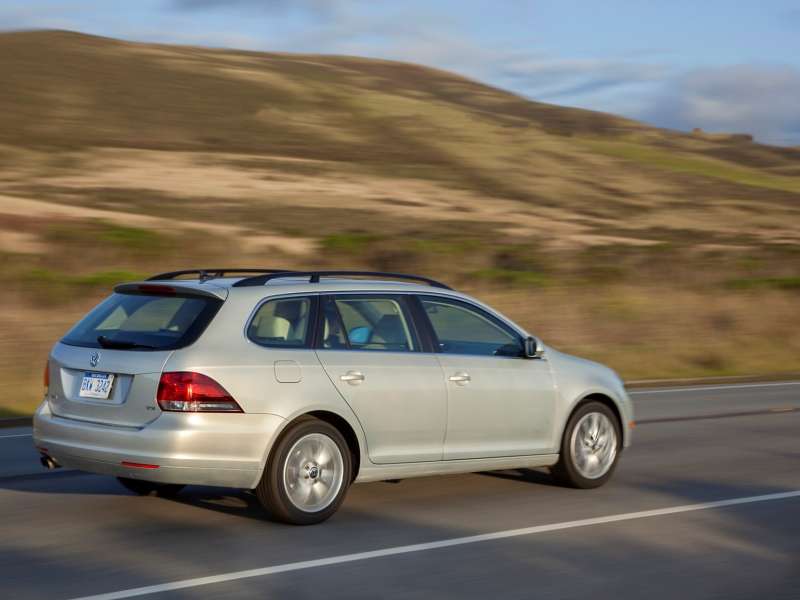 5 Cool Station Wagons for 2014 - 03 - 2014 Infiniti QX50
Speaking of compact crossovers, more than a few would point out that the 2014 Infiniti QX50 is marketed as such - and not as a station wagon.  Anyone who's had the chance to get behind the wheel of the Infiniti QX50, however, is well aware that this little crossover is just a wagon in disguise, one that's been given a taller ride height in order to fit in better with its SUV competitors. 
One big giveaway is the QX50's 47.4 cubic feet of total cargo storage: modest by SUV standards, but certainly competent enough for two people looking to get away for the weekend in a small wagon.  Then there's it's shape, as the Infiniti QX50 cuts through the air with more ease than many of its bulkier crossover cousins.  Finally, consider how it drives.  The QX50 features a rear-wheel drive chassis (also available with all-wheel drive) that is more sport sedan than sport-utility, a feeling backed up by its 3.7-liter V-6's 325 horsepower and 267 lb-ft of torque and seven-speed automatic transmission.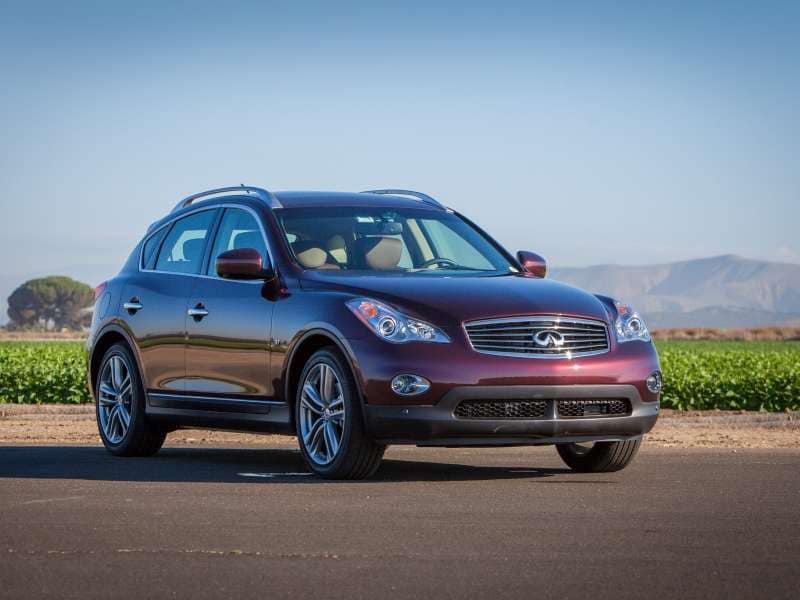 5 Cool Station Wagons for 2014 - 04 - 2014 Audi Allroad
The 2014 Audi allroad is another cool station wagon masquerading as a crossover.  The Audi Allroad rides higher than any other non-SUV in the automaker's lineup, but at it's core it's the same A4 Avant wagon that we used to get here in the American market.  This means there's 51 cubic feet of cargo space available (with the rear seats folded forward) to go with its 7.1 inches of ground clearance and skid plates (something we didn't see with the A4 Avant).
Under the hood, the 2014 Audi Allroad packs a turbocharged, 2.0-liter four-cylinder engine that churns out 220 horses and 258 lb-ft of torque.  Unlike the more modest A4 sedan, the Allroad enjoys standard quattro all-wheel drive, as well as well as an eight-speed automatic transmission.  This gives the hauler excellent grip in all manner of road conditions, and also helps to improve handling (despite its tall suspension settings).
5 Cool Station Wagons for 2014 - 05 - 2014 Cadillac CTS-V Sport Wagon
We kicked things off with a muscle wagon and we're going to tie things together with one, too.  The 2014 Cadillac CTS-V Sport Wagon is a bit of an endangered species, as there's uncertainty from GM as to whether the next-generation V Series will come in wagon form - so snatch it up while you can.
In addition to offering 53.4 cubic feet of total interior storage space, the 2014 Cadillac CTS-V Sport Wagon's claim to fame is its 556 horsepower, 6.2-liter supercharged V-8.  Also capable of generating 551 lb-ft of torque, this motor rockets the wagon to 60-mph in a scant 4.7 seconds, regardless of whether its being shifted via its six-speed automatic or six-speed manual transmission.  Magnetic ride control adaptive suspension makes sure that the rear-wheel drive Cadillac sticks to the road surface at all times, whether you're on your way to hockey practice or turning in lap times at the local road course.