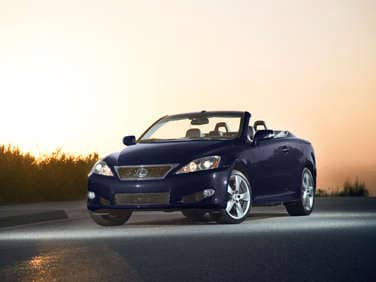 What you "want" to drive and what you "need" to drive unfortunately don't always intersect. In a perfect world we'd all live somewhere that offered convertible-friendly weather 365 days a year, and never have to deal with daily commutes that creep slowly along the freeway at a clutch-killing pace. Sports cars and drop-tops might not always make sense from a practicality standpoint, but that doesn't mean you are completely out of luck - many automakers offer a very similar, but much more real-world friendly model alongside their aspirational automobiles that can make an intriguing alternative to parking a topless two-seater in your driveway.
Let's take a quick look at four aspirational automobiles and their more responsible alternatives.
01. You Want: 2011 Honda CR-Z
The 2011 Honda CR-Z is not only the first dedicated sports car from the Japanese brand since the departure of the Honda S2000, but it also features a hybrid drivetrain that gives it an environmental leg-up over many other models in its class. The Honda CR-Z offers 122 horsepower, a lightweight chassis and point-and-shoot handling, but while its 37-mpg highway rating is impressive its lack of a back seat takes it off the daily driver lists of many sporty vehicle fans who need to be able to occasionally transport more than a single passenger.
02. Why Not Consider: 2012 Honda Accord Coupe
The 2012 Honda Accord Coupe upsizes the stylish two-door package to mid-size proportions, and brings with it a rear seat that is actually capable of accommodating adult passengers with very little fuss. The Honda Accord Coupe's appeal also goes deeper than its sleek metal skin, as the automobile can be had with either a 190 horsepower, four-cylinder engine or a 3.5-liter V-6 that generates 271 horsepower. The latter features the availability of a six-speed manual transmission and imparts upon the Accord Coupe livelier acceleration. Add in the fact that the Accord can be loaded up with premium features such as leather seats, a navigation system and a five-speed automatic transmission that offers steering wheel-mounted paddle shifters, and it's clear that the two-door effectively bridges the gap between fun and the real world.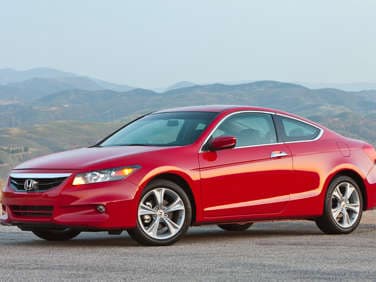 03. You Want: 2011 Lexus IS Convertible
The 2011 Lexus IS Convertible is an entry-level luxury car that offers a power retractable hardtop, high end features (including available HID headlights, a surround sound stereo system and adaptive cruise control) and a slick outward appearance. The Lexus IS Convertible also comes with a choice of six-cylinder engines, including a 2.5-liter V-6 that puts out 204 horsepower and a 3.5-liter V6 that adds another 102 ponies to that measure. While the Lexus IS is certainly a comfortable cruiser, its limited backseat room and cramped trunk (due to the stowing mechanism for its folding steel roof) somewhat strains its ability to function as a true family car or long-distance commuter.
04. Why Not Consider: 2011 Lexus IS Sedan
Luckily for fans of the 2011 Lexus IS design the Japanese premium brand also offers the automobile in a compact sedan edition. The Lexus IS sedan maintains the same drivetrain choices found on the IS Convertible, but it brings with it genuinely comfortable accommodations for up to five passengers as well as additional equipment choices such as the F Sport package (which adds an aggressive-looking body kit, 18-inch wheels and a tuned suspension system) and the option of all-wheel drive.
Lexus even offers a full performance parts program for the sedan that includes the availability of larger brakes, carbon fiber accessories and a short shift kit. The 2011 Lexus IS might not offer top-down enjoyment, but its engaging personality and extensive equipment list team up with its practical nature to more than make up for it.
05. You Want: 2011 BMW 1 Series Coupe
The 2011 BMW 1 Series Coupe boils down the automaker's formula to its very essence: a well-balanced chassis, a willing suspension and a hearty six-cylinder engine providing enough motivation to keep things interesting on the gaps between the twisty bits. The BMW 1 Series Coupe offers a pair of drivetrain choices, including a 3.0-liter, 230 horsepower inline six-cylinder and a turbocharged edition of the same motor pushing out 300 ponies. Each of these mills can be matched with either a six-speed automatic or six-speed manual transmission. From a day-to-day standpoint, however, many buyers are daunted by the small two-door's equally small rear seat, and the lack of a second set of doors can challenge even the most limber parent when buckling a toddler into a car seat.
06. Why Not Consider: 2011 BMW 3 Series Sedan
The 2011 BMW 3 Series Sedan is the in-house answer to the concerns of premium car shoppers who love the feeling behind the wheel of the 1 Series but who also need a fully functional and roomy daily driver. The BMW 3 Series Sedan shares much of its platform with the 1 Series, which means that it offers almost identical handling prowess combined with the additional stability and interior room afforded by a longer wheelbase. Engine options also remain the same, and drivers who live in snowy winter climates will be happy to see the addition of all-wheel drive as an option for the four-door. The 3 Series offers the choice between shift-it-yourself or automatic six-speed transmissions, and for those interested in squeezing as many miles per gallon out of their entry-level luxury sedan there is also the thrifty 3.0-liter twin-turbo diesel 335d model, which returns 36-mpg on the highway.
07. You Want: 2011 Volkswagen Eos
The 2011 Volkswagen Eos provides Euro-flavored open air cruising thanks to a unique retractable hardtop that also incorporates a sunroof for days when the weather isn't quite so cooperative. The Volkswagen Eos is outfitted with a turbocharged 200 horsepower, four-cylinder engine and turns in a buttoned-down driving experience that is a perfect match for its near-luxury price point, but what it doesn't offer is a truly usable rear seat, or the kind of trunk space that would accommodate more than luggage for an overnight getaway for two. This makes it a fine choice for young couples, but once the family starts to expand many Eos drivers begin to investigate more practical-minded vehicles.
08. Why Not Consider: 2011 Volkswagen GTI
The 2011 Volkswagen GTI demonstrates that the terms "practical" and "fun" don't have to be mutually exclusive. The Volkswagen GTI is a compact car that comes with the same turbocharged four-cylinder engine found in the Volkswagen Eos, but it also adds four doors and a large rear hatch that makes it a cinch to load in friends or cargo, depending upon the needs of the moment. The versatile Volkswagen GTI also comes with a sporty suspension system and a lighter curb weight that gives it a handling advantage over the Eos. Sure, the roof is fixed in place and the interior appointments aren't quite as snazzy, but the GTI is one utility-laden hatchback that won't put you to sleep when the roads get curvy.