diesel car
In 1989, Audi introduced a new engine at the IAA Frankfurt Motor Show. This new engine was the first of its kind, and the first in a long line of 'TDI' engines, a 2.5 liter five cylinder direct injection turbocharged diesel engine with fully electronic engine management. First installed in the Audi 100 it generated 120 horsepower and 195 lb-ft of torque, thanks in part to a distributor type fuel injection pump that could build up a maximum pressure of 13,053 PSI (900 bar), which helped promote more efficient combustion of the diesel fuel. After further work on the injection pump and exhaust gas recirculation, output eventually climbed to 140 horsepower in the A6.
In 1991 the first 1.9 liter (and the first four cylinder) TDI engine was launched in the Audi 80, and later the Audi 100. Fuel injection pressure was up to 13,779 PSI (950 bar), and this engine developed 90 horsepower and 134 lb-ft of torque. In 1995 the engine was updated with a variable turbine geometry (VTG) turbocharger, and power climbed to 110 horsepower and 166 lb-ft of torque. This revised engine was used in the A3, A4, and A6. In 1999 the 1.9 TDI got pump-nozzle fuel injection technology and water-cooled exhaust gas recirculation. Fuel injection pressure was up to 29,733 PSI (2,050 bar), and power was up to 115 horsepower and 210 lb-ft of torque. Later, 100 horsepower and 130 horsepower versions would also be available.
In 2003 the 1.9 liter TDI was enlarged to two liters (thanks to a bigger bore), and a new double overhead camshaft cylinder head with four valves per cylinder was used. The result was 140 horsepower and 236 lb-ft of torque. In 2007 a new two liter TDI was introduced, this time with common rail fuel injection and piezo injectors. Maximum fuel injection pressure was down to 26,107 PSI (1,800 bar), but power was up to 143 horsepower (torque remained the same at 236 lb-ft) and the redline was raised to 5,000 RPM. In 2008 a variation of this engine could be found in some Audi TTS, where it generated 170 horsepower and 258 lb-ft of torque, redlined at 5,400 RPM, and got the sports car to 62 miles per hour in just 7.5 seconds.
In 2009 another new version of the two liter TDI was introduced, this one generating 136 horsepower and 236 lb-ft of torque, while further improving fuel economy and lowering emissions. Starting in 2012 a modified version of the two liter was available in many vehicles in Audi's range. Fuel injection pressure was back up to 29,008 PSI (2000 bar), and the engine now generates 150 horsepower and 251 lb-ft of torque.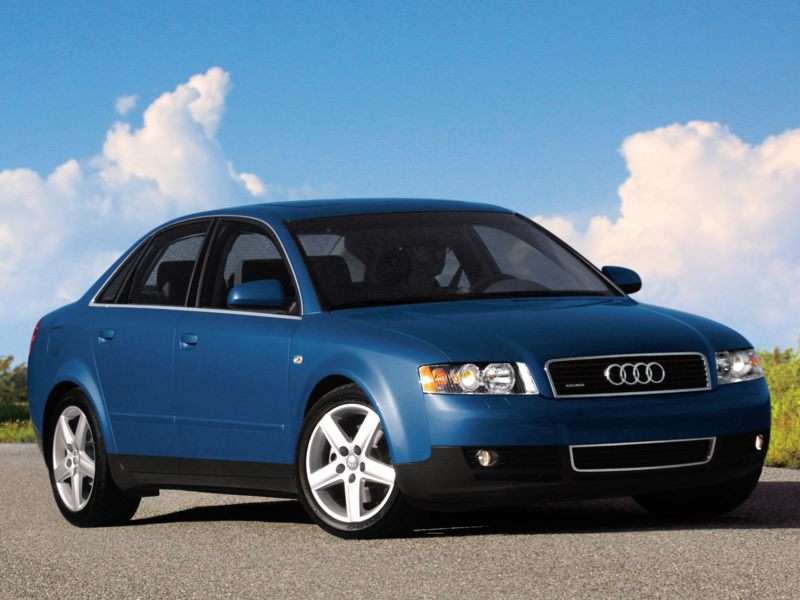 In 1997 Audi released a new 2.5 liter TDI, to be installed in the A4, A6, allroad, and A8. This time the 2.5 liter was a V6 with four valves per cylinder and a VTG turbocharger. The direct injection worked at 21,756 psi (1,500 bar), and the engine initially produced 150 horsepower and 229 lb-ft of torque, eventually reaching 180 horsepower.
A new generation of V-engines (all featuring a 90 degree bank angle, 90 mm cylinder gaps, and a chain drive on the rear of the engine) was introduced in 2004 with the 3.0 TDI. This V6 engine used a vermicular graphite cast-iron block, piezo inline injectors, and a 23,206 psi (1,600 bar) maximum injection pressure. Three variants were available at launch, making 204 horsepower, 224 horsepower, and 233 horsepower respectively. Shortly after the release of the 3.0 TDI the 2.7 TDI followed in the A4, A5, and A6, with a slightly shorter stroke giving it a smaller displacement. Initial output was 180 horsepower and 280 lb-ft of torque, which later climbed to 190 horsepower.
2008 brought the 3.0 TDI clean diesel with an ultra low emission system. This engine complied with all US emission standards as well as the Euro 6 limits (which wouldn't come into force until years later). The exhaust gas recirculation system and Common Rail fuel injection (now up to 29,008 PSI or 2,000 bar) were redesigned, and new combustion chamber sensors were introduced. A DeNox catalytic converter injected AdBlue to eliminate most of the nitrogen oxides. Despite being cleaner than ever, the engine developed 240 horsepower and 406 lb-ft of torque.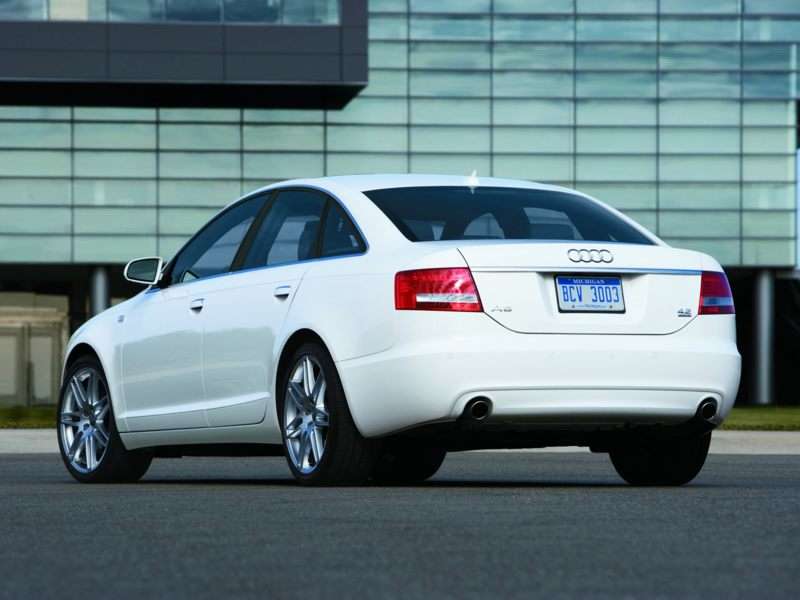 In 2010 the 3.0 TDI was redesigned again, with a new crankshaft, connecting rods, pistons, and cylinder heads, saving weight (the complete engine was 55 lbs lighter than the previous unit), reducing friction, and increasing efficiency. Max fuel injection pressure was down to 26,107 psi (1,800 bar), but power was up once again to 250 horsepower while torque remained the same at 406 lb-ft.
In 2011 the 3.0 TDI Biturbo was released, using two inline turbochargers. At lower RPM the smaller variable turbine geometry turbo does most of the work, and above approximately 2,500 RPM the larger turbo starts to do most of the work, before eventually bypassing the smaller turbo completely at around 3,500 to 4,000 RPM. With fuel pressure back up to 29,008 PSI (2,000 bar) and the help of two turbos, this powerplant makes 313 horsepower and 406 lb-ft of torque.
The latest V6 TDI was released in 2014 in the A7 Sportback. Another 3.0 TDI, it sees new cylinder heads, VTG turbocharger, and oil pump, amongst other upgrades. Internal friction has been reduced considerably, and power is 218 horsepower and 295 lb-ft of torque or 272 horsepower and 428 lb-ft of torque, depending on the version.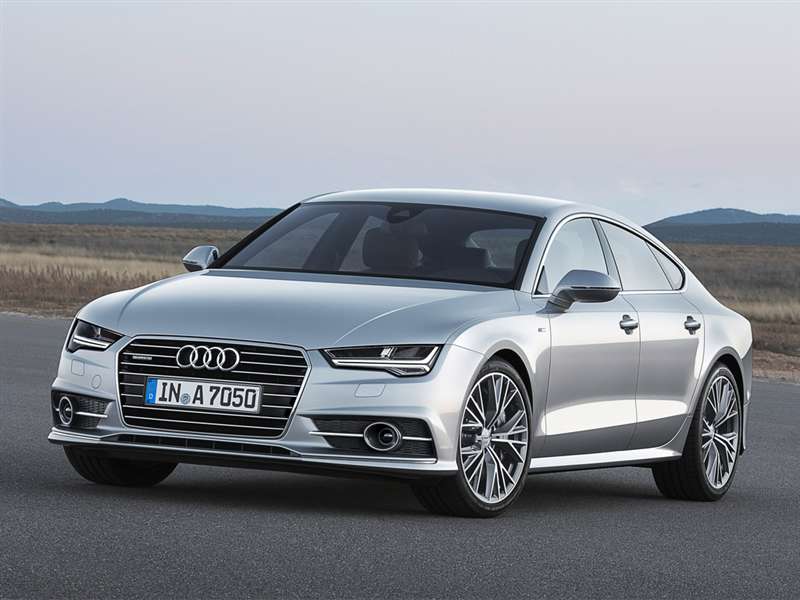 Photo by Audi
In 1999 Audi introduced their first V8 TDI, a 3.3 liter unit with four overhead camshafts, 32 valves, and two variable turbine geometry turbos. Available in the A8, this engine featured Audi's first used of common rail injection (at pressures of up to 19,580 PSI or 1,350 bar) and generated 225 horsepower and 354 lb-ft of torque. In 2003 a four liter TDI was released, with an upgraded common-rail fuel injection system that featured new seven-hole nozzles and bumped the maximum pressure up to 23,206 PSI (1600 bar). Power was up to 275 horsepower, and torque was up to 479 lb-ft.
A 4.2 liter TDI replaced the four liter engine in 2005. Initially making 326 horsepower and 479 lb-ft of torque, output would eventually increase to 340 horsepower in the Q7 and 385 horsepower in the A8. The V8 was also quite light, weighing in at around 550 lbs. The newest version of the 4.2 TDI was released in 2014 and bumped the maximum fuel injection pressure up to 29,008 PSI (2,000 bar) with piezo injectors. With its two VTG turbochargers developing up to 24.7 pounds of boost (1.7 bar), the engine makes 385 horsepower and 627 lb-ft of torque.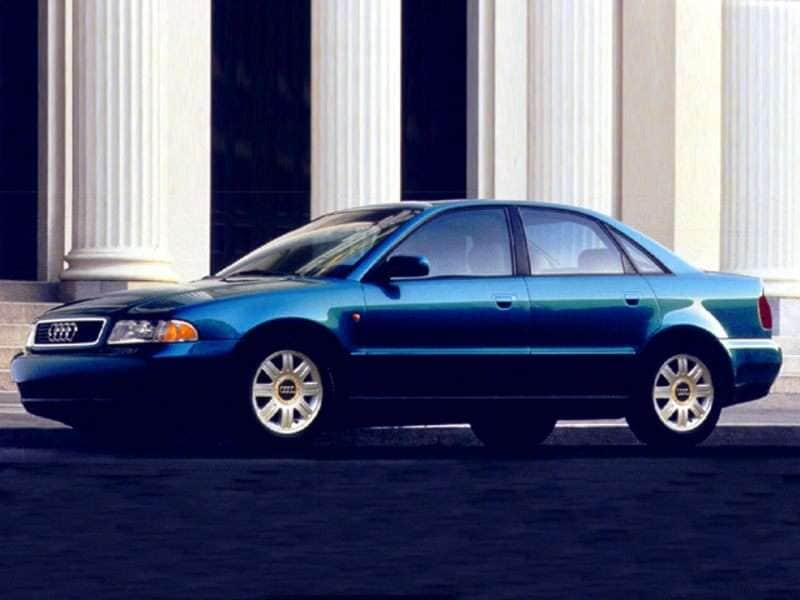 Audi released their most powerful TDI engine ever in the 2008 Q7. The perfectly balanced V12 was related to the engine in Audi's R10 TDI race car, and with six liters of displacement made an impressive 500 horsepower and an even more amazing 738 lb-ft of torque, again thanks in part to the maximum 29,008 PSI (2,000 bar) direct injection pressure. All that power was enough to get the 5500+ lb SUV to 62 miles per hour in around 5.5 seconds.
Audi has also made several other (mostly smaller) TDIs, including several different 1.2 liter, 1.4 liter, and 1.6 liter engines, but most of these were never available in North America. Many of the TDIs share similar technology, and Audi has proven that the TDI engine is very capable thanks to their performances at the 24 Hours of Le Mans, starting with the R10 TDI in 2006, and later with the R15 TDI and R18 (after already proving that their gasoline engines were no slouches either with their R8 LMP race cars of the early 2000s).