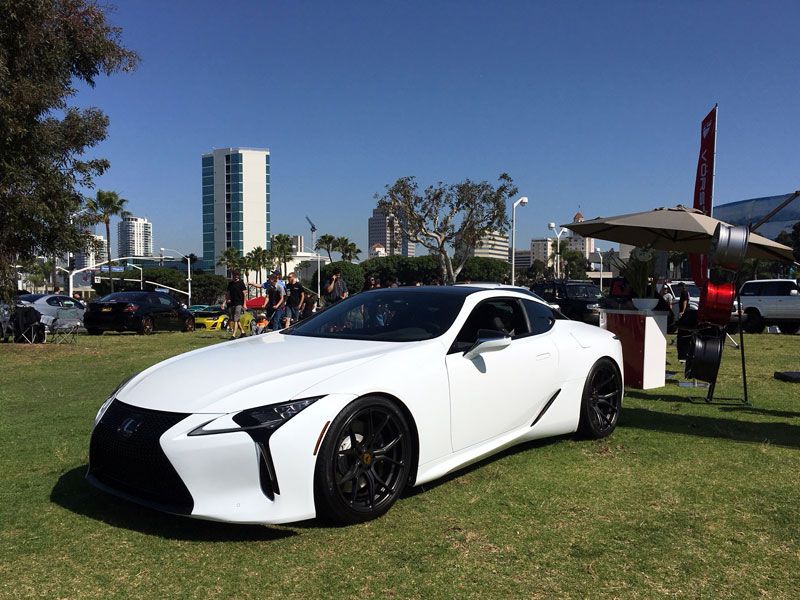 2018 Toyotafest by Scott Oldham 1 ・ Photo by Scott Oldham
The Toyota Owners and Restorers Club held its 23rd Annual (2018) All Toyotafest on a beautiful June day in Long Beach, California. Sponsored by Toyota and Lexus, the event gathered thousands of enthusiasts and over 550 cars from 35 states, ranging from wild customs and restored classics to modified versions of the latest and greatest like this 2018 Lexus LS 500.
Toyota Supras from the 1990s are more popular than ever and gaining value rapidly. Many were on display at this year's Toyotafest and one of the best was this unmodified naturally-aspirated 1995 example owned by Farz Syd.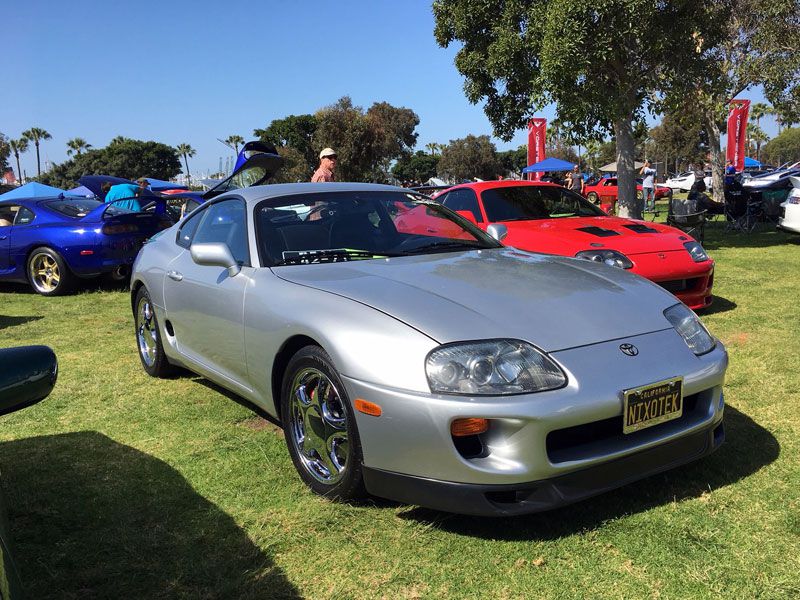 Photo by Scott Oldham
Lexus built the rear-wheel drive SC coupe from 1992-2000 and they've remained popular with enthusiasts. Many were displayed at Toyotafest including this clean V8-powered 1992 SC400 owned by Nick Nehrir.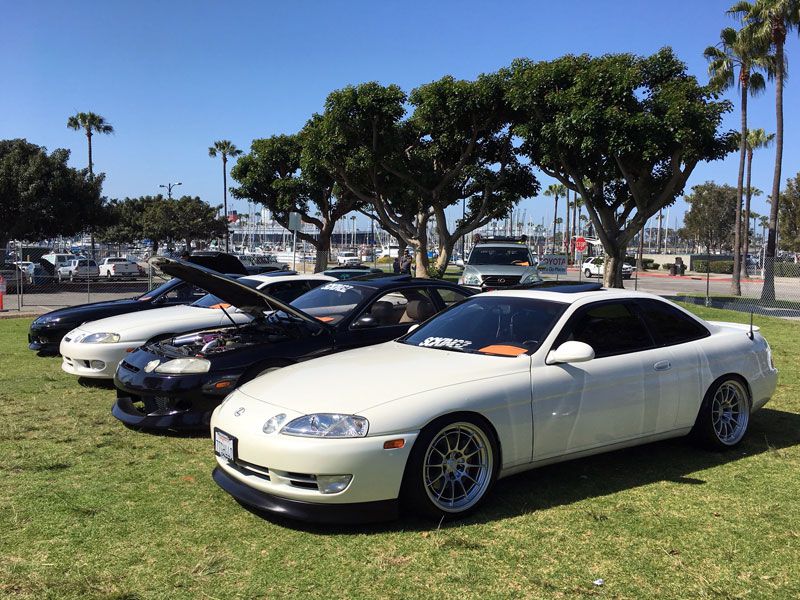 Photo by Scott Oldham
From 2002-2005 Lexus offered the first generation of the rear-wheel drive IS as a wagon called the SportCross. Powered by a naturally-aspirated 3.0-liter inline six-cylinder known as the 2JZ, these cars are fun to modify and Jarell Casilan's 2002 IS300 is perfect example of how to do it right.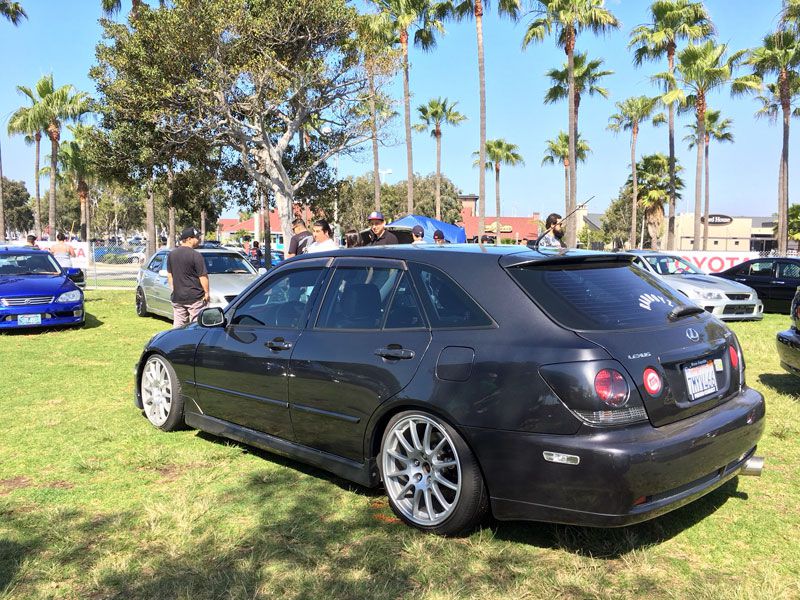 Photo by Scott Oldham
Classic Toyota Land Cruisers are white hot right now with collectors. This 1967 FJ-45 was a standout at this year's event, and not only for its exceptional condition. Owner Mike McCormick swapped in a Chevy V8 engine, a modern automatic transmission and four-wheel disc brakes.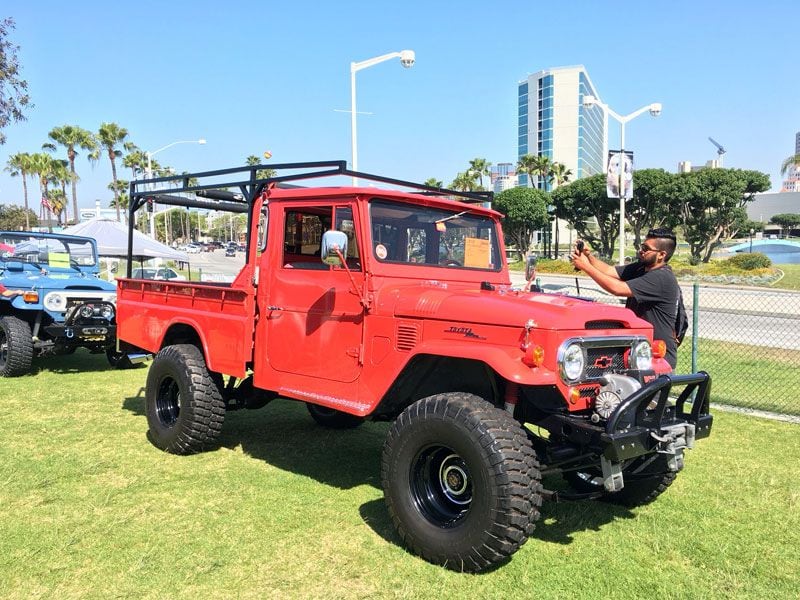 Photo by Scott Oldham
Gathering crowds in the Toyota display was this modified example of the recently introduced 2019 Toyota Corolla hatchback. Tweaks included a lowered suspension, larger wheels and tires and Toyota's classic racing colors.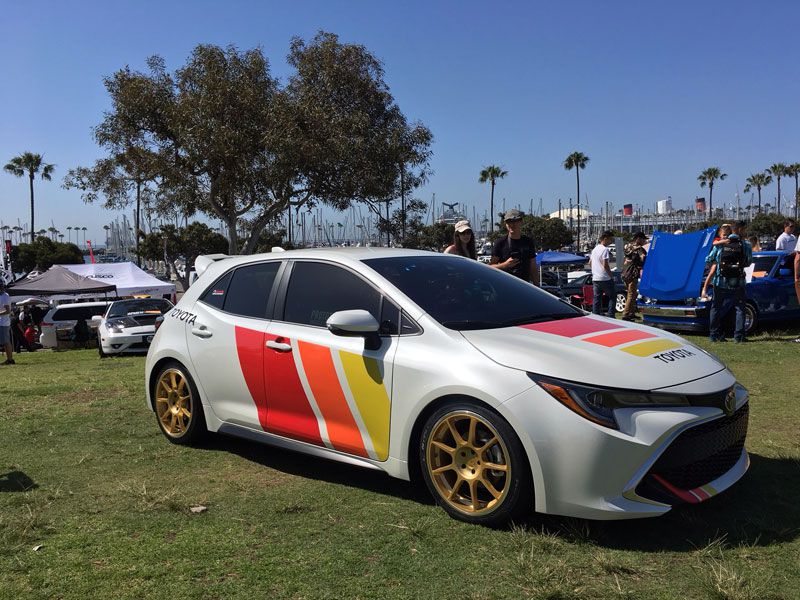 Photo by Scott Oldham
Sean Dana's beautiful 1987 Toyota Celica Convertible looked fantastic with its original paint glinting in the Southern California sunshine. Dana has been restoring the car since purchasing it in 2015 using all OEM parts. He has also lowered the suspension.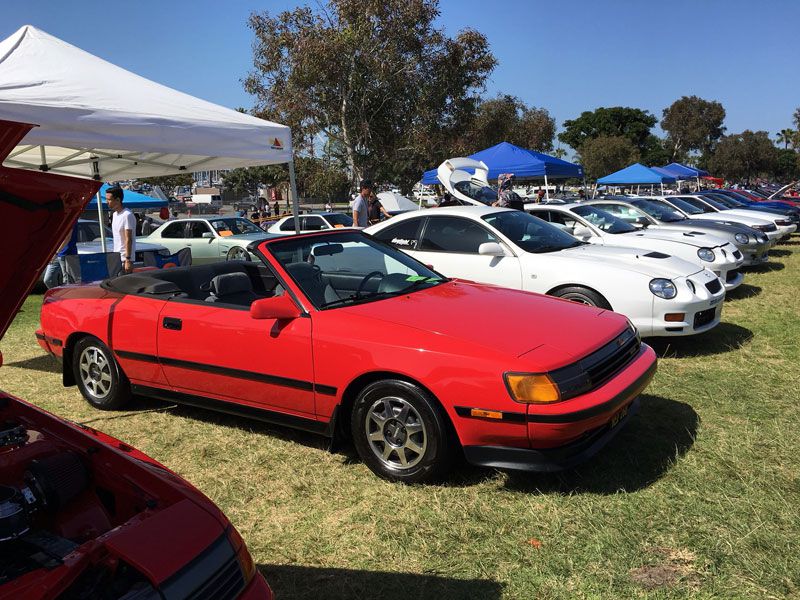 Photo by Scott Oldham
There were a few hot rod minivans on display, but our favorite was Scott Shin's 2015 Toyota Sienna which has been tuned up was an HKS supercharger, air suspension and carbon fiber bodywork.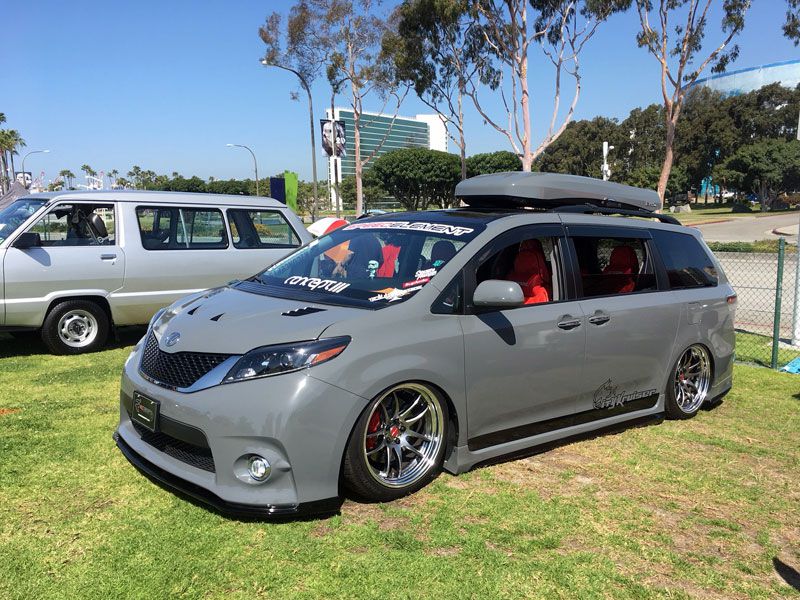 Photo by Scott Oldham
Gerardo Hermosillo's 1966 Toyota Stout pickup looks recently restored, but it was painted way back in 1980. It still has its original engine, four-speed manual transmission and drum brakes. The wheels and tires are its only modification.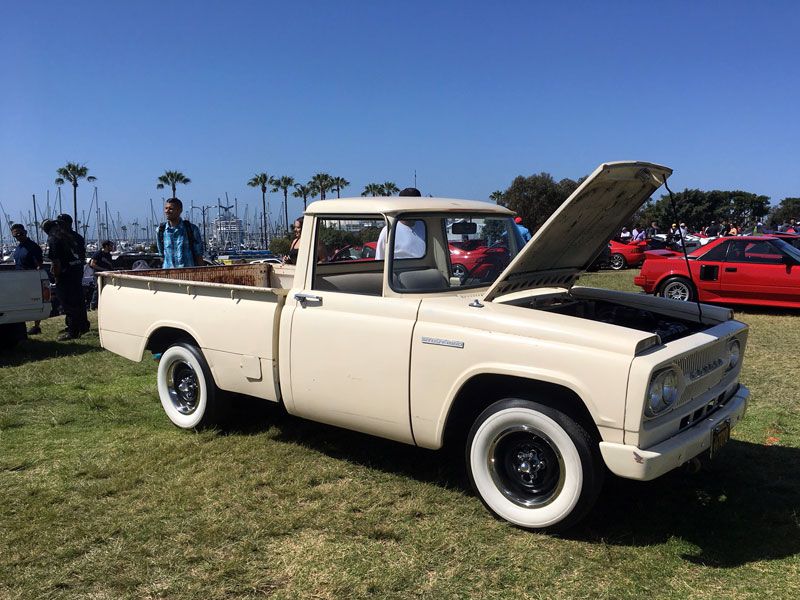 Photo by Scott Oldham
One of the wildest cars on display was this 2018 Toyota Mirai with a mirror finish. The fuel cell powered sedan runs on hydrogen, can be refueled in just a few minutes and has a range of 312 miles.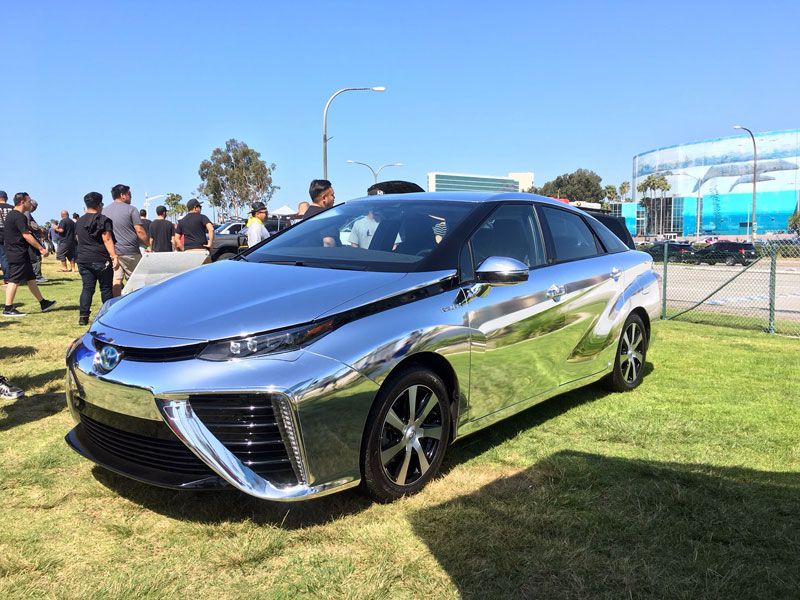 Photo by Scott Oldham
Chances are you'll never see another one of these, especially in this condition. Anthony Raimondo's 1981 Toyota Sunchaser is exceptionally rare.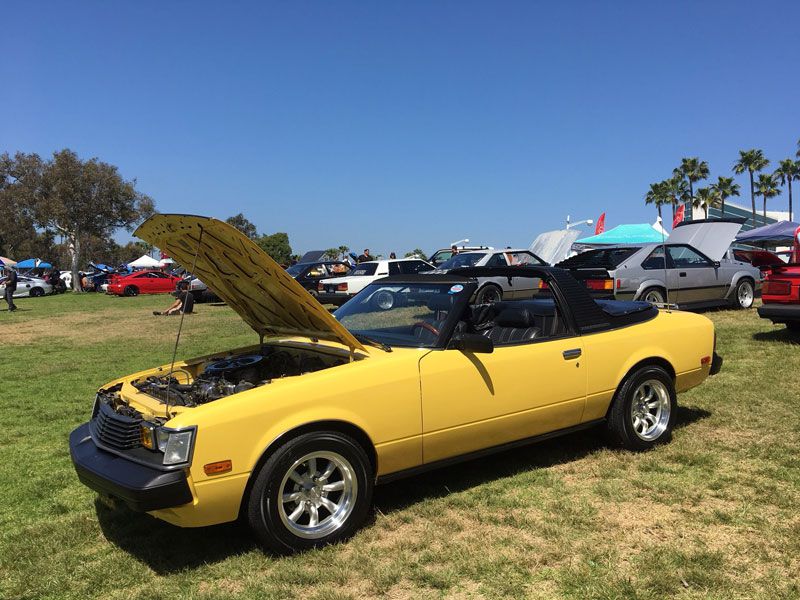 Photo by Scott Oldham