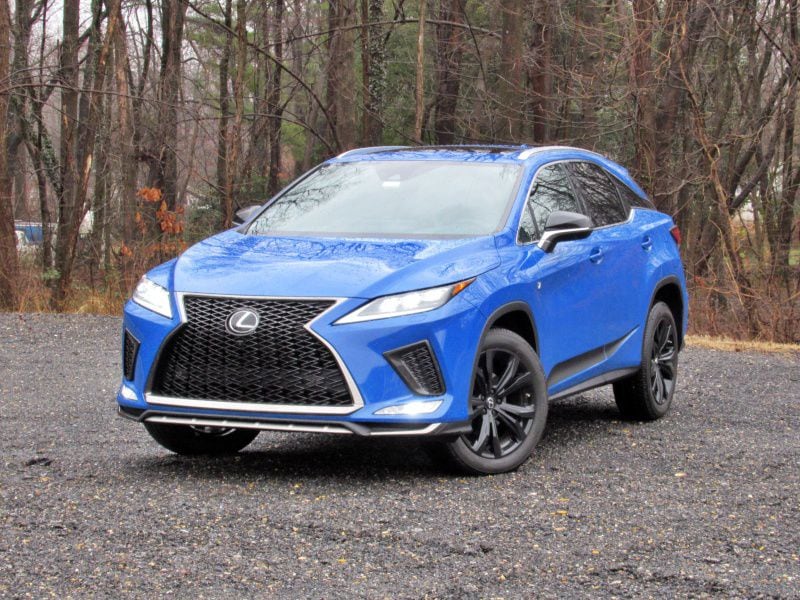 2021 Lexus RX 350 ・ Photo by Brady Holt
How big of an SUV should you buy? It's often natural to choose a size class — for example, compact or mid-size — that sounds like the right fit. But it often pays to broaden your search. 
We know many car-shoppers are doing exactly that. For example, we've found that many cross-shop the Audi Q5 compact crossover with the mid-size Lexus RX. There's a good reason to do so. Though they're technically in different size classes, they have similar amounts of interior space and similar prices. For this review, we've tested both models so we could compare them across eight categories and then name an overall winner. Keep reading to learn which one we picked and which one sounds like the better luxury SUV for you. 
Pricing and Features
German luxury models are known for being expensive. But since the Audi Q5 is a class below the Lexus RX, it costs about the same: $45,600 versus the Lexus's $45,320. The Q5 has a lot more standard features that cost extra on the RX, though, including all-wheel drive, genuine leather upholstery, heated front seats, a wireless smartphone charger, and tri-zone climate controls. Lexus counters with standard adaptive cruise control and lane-keeping steering assistance, but the Q5 still comes out on top.
The RX has a choice of two engines and two body styles. The RX 350 uses a V6 gasoline engine, while the RX 450h ($48,020 with standard all-wheel drive) is a V6-based gas-electric hybrid. An extended-length RX L ($48,150) adds a third-row seat, but we doubt it's often cross-shopped with the Q5. Meanwhile, the base Audi engine is a turbocharged four-cylinder. A plug-in hybrid model starts at $54,600 before a $7,500 federal tax credit, while a V6-powered SQ5 performance model starts at $55,600. In addition to the standard SUV body style, a sleeker Sportback model costs about $4,000 extra (including a few additional features). Overall, Audi gives you more for the money. 
Audi Q5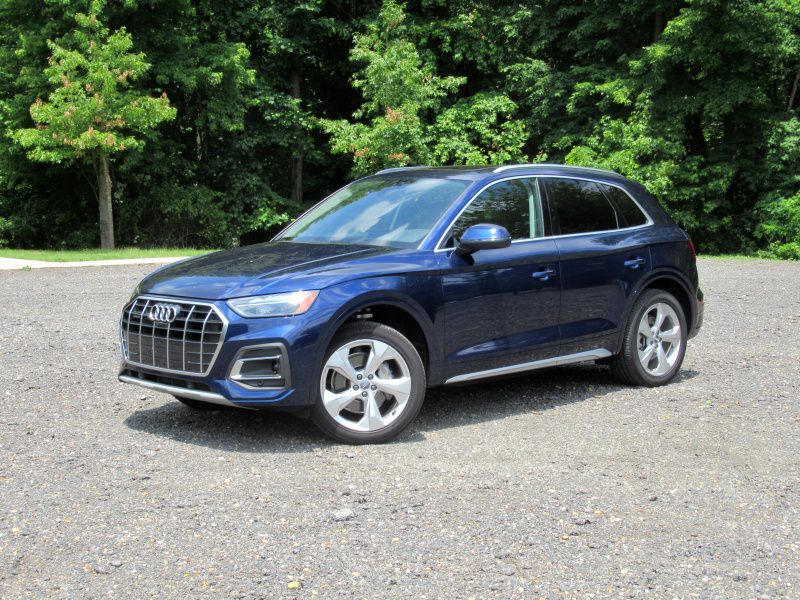 Photo by Brady Holt
Exterior Design
The current-generation RX debuted as a 2016 model, but it's still polarizing and fresh. Its swoopy hatchback-like shape was ahead of the "SUV coupe" curve, and the front end features Lexus's big hourglass-shaped "spindle" grille that drops down from two high, slim headlights. The extended-length RX L model has a bigger and boxier rear end, more like a typical SUV. 
The Q5 is more conservatively styled. Rather than being splashed with decorative details, the Q5 exhibits what some buyers will consider elegant restraint and others will consider dull. Boxy headlights sit on either side of a mesh grille, and there's an upright roof on most models. A slightly curvy crease runs along the side of the vehicle. The Sportback model has a more RX-like roofline on a simpler, less creased body, but remember that it costs extra. Overall, we'll declare this category a tie so that you can choose between the exuberantly aggressive Lexus and the quietly refined Audi. 
Tie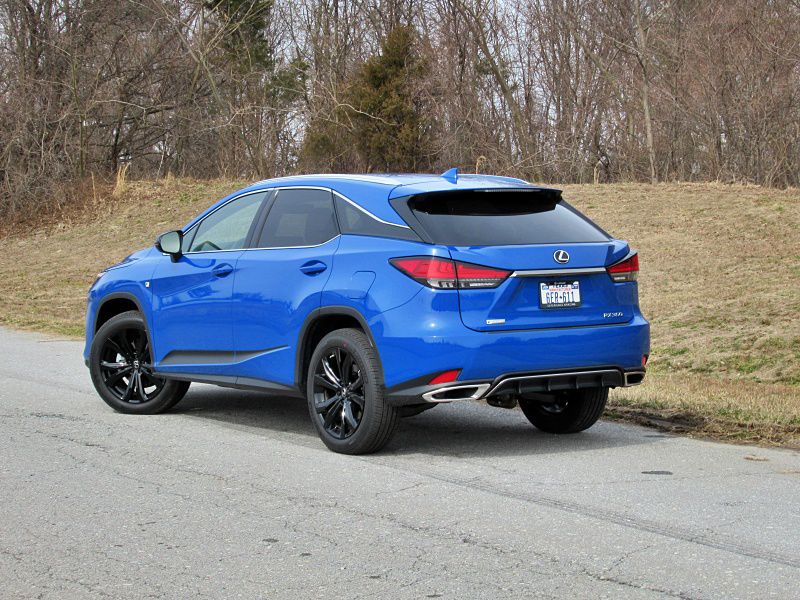 Photo by Brady Holt
Interior Design
Inside, the RX's dashboard has a gently flowing shape without the aggressive in-your-face design of its exterior. A touchscreen infotainment screen perches on the top — 8 inches on the base model with a big 12.3-inch screen available as an option. But while the RX has appealingly soft, plush upholstery, bits of the interior look and feel less rich than we'd expect from a luxury suv overall. Many buttons and sections of the lower dashboard are hard plastic. The gauge cluster's indicator lights are bright and harsh. And shrill warning beeps disrupt the peaceful cabin. 
The Q5 has nicer materials than the RX, along with beautifully precise moving parts. Audi's "Virtual Cockpit" customizable gauge cluster is the best in the business: equal parts useful and visually dazzling. The Q5's 10.1-inch touchscreen slots between the RX's base unit and its optional upgrade, but Lexus makes better use of the space. Some panel gaps are wider than you'd typically find in an Audi, particularly one next to the driver's knee. And some buyers would pick the Lexus's soft leather or even leatherette over the Audi's stiffer leather. But overall, the Q5 cabin is more upscale and advanced.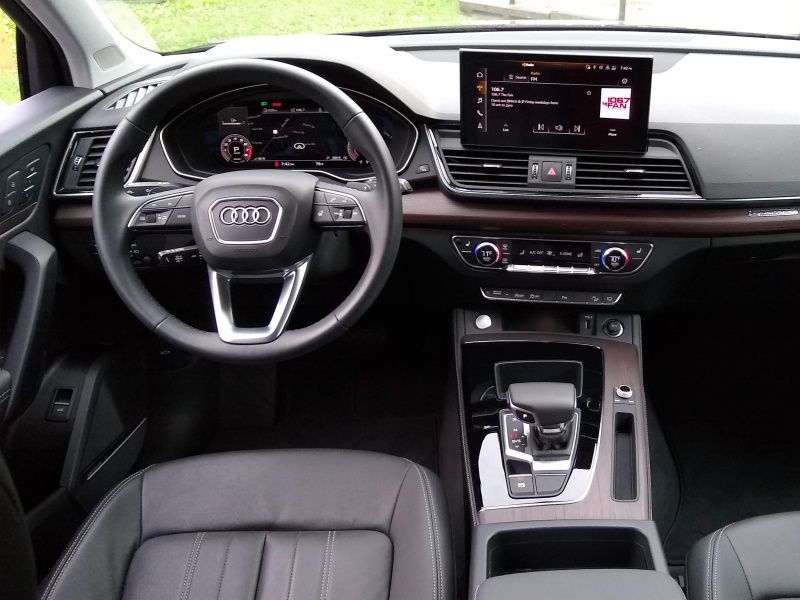 Photo by Brady Holt
Passenger Accommodations
The Q5 can fit four adults without too much squeezing. Even the Sportback's lower roof leaves enough rear headroom for most passengers. Heated genuine leather upholstery comes standard, and ventilated front seats and heated rear seats are also available. 
Still, the RX is the bigger SUV, and you feel that inside with wider seats and more legroom. Buyers can choose between flatter front seats that are easier to slide in and out of, or our favorites: the better-bolstered chairs from the F Sport models, which hold you more snugly in place. While your tastes may differ, we'd pick either over the Q5's harder front seats, and the rear seat is an even more obvious Lexus win: Adults can fit acceptably in the Q5 but more comfortably in the RX. You can also opt for the RX L to get a tiny third-row seat, but even without it, the Lexus comes out on top. 
Lexus RX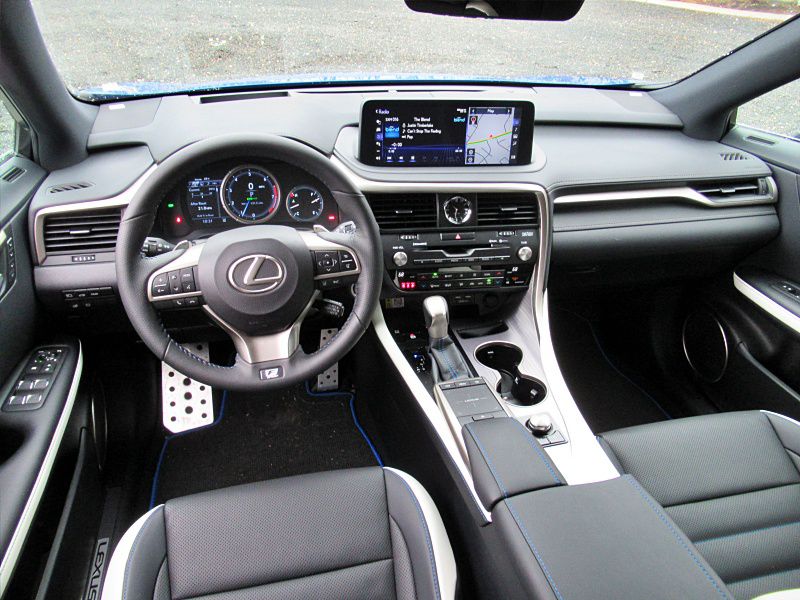 Photo by Brady Holt
Cargo and Utility
The RX's sporty styling cramps its cargo-hauling ability. Between the sloping roof and a high cargo floor, the standard-length RX fits just 18 cubic feet of cargo behind its rear seat. With the rear seat folded, the Lexus's cargo capacity increases to 56 cubic feet.
The significantly smaller Q5 has substantially more cargo room behind the rear seat. The standard model fits 25.8 cubic feet, while even the lower-roofed Sportback only drops to 24.7 cubic feet. With the rear seat folded, numbers drop slightly behind the Lexus: 54 cubic feet on the standard Q5 and 51.9 cubic feet on the Sportback. Audi comes back on top for towing; it's rated to pull an excellent 4,400 pounds with either its four-cylinder or six-cylinder engine, and 2,000 pounds in plug-in hybrid form. Either RX powertrain can tow 3,500 pounds. Overall, while each model has a few utility wins, the Q5 offers more overall.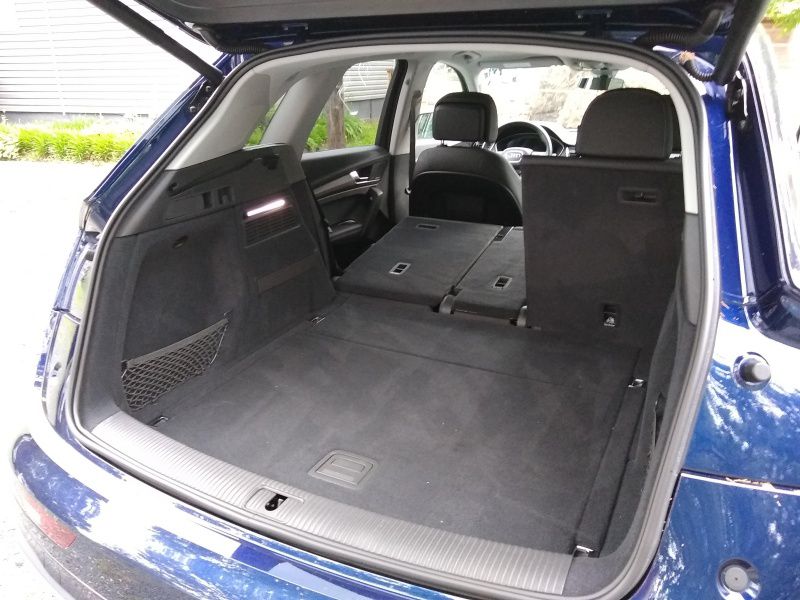 Photo by Brady Holt
Driving Impressions
The Q5 drives with exemplary composure. Its firmly tuned suspension produces stable ride and handling, without skewing toward either uncomfortable stiffness or exuberantly sporty performance. Everything is under control, but even when you fiddle with its adjustable driving modes, the light steering provides an easygoing character rather than a thrilling one. The same applies to its high-performance SQ5 model, which we also tested; it has higher limits, but the character is similar in everyday driving. 
The RX's aggressive styling and available F Sport model suggest this is a driver's SUV — something invigorating. At the same time, Lexus's reputation promises the opposite: something hushed and comfort-focused. But the RX didn't blow us away on either count. It's decently comfortable and quiet, sure, and it's more agile than past RX generations. But it's missing the Audi's buttoned-down composure, and it feels bulkier. The RX offers a choice of a 295-horsepower V6 gasoline engine and a 308-hp V6 hybrid. That looks good on paper compared with the Q5's standard 261-hp four-cylinder, but the Audi is quicker. And the SQ5 packs a mighty 349-hp V6.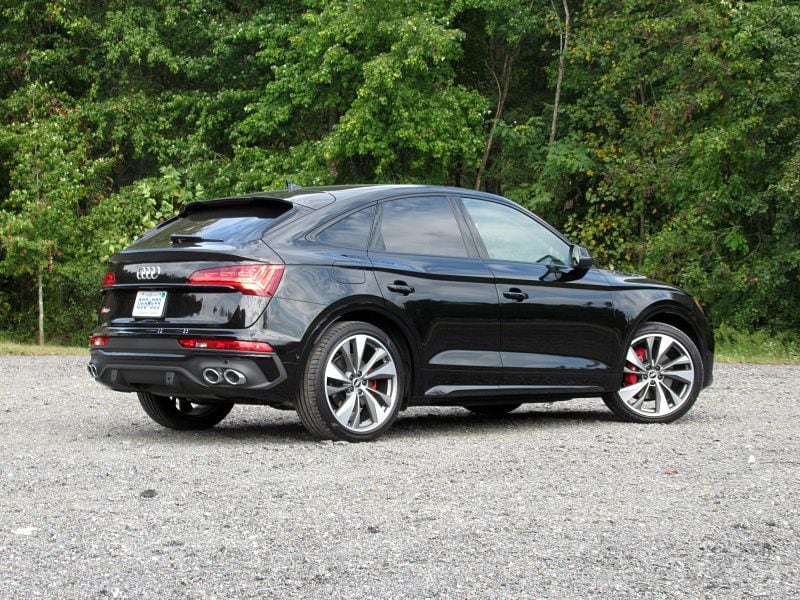 Photo by Brady Holt
Fuel Economy
The four-cylinder Q5 earns an EPA-estimated 23 mpg in the city, 28 mpg on the highway, and 25 mpg combined, and we averaged 28 mpg in a weeklong test. The plug-in hybrid can travel 23 miles on an electric charge, then returns 26 mpg once that charge is used up. The max-performance SQ5 manages 19 mpg city, 24 mpg highway, and 21 mpg combined, and we saw 23 mpg. Every Q5 comes standard with all-wheel drive. 
The front-wheel-drive RX 350 is rated at 20 mpg city, 27 mpg highway, and 23 mpg combined, while the AWD model manages 19 mpg city, 26 mpg highway, and 22 mpg combined. While that's lower than the Q5's numbers, Lexus recommends regular-grade fuel for the RX 350 — more than offsetting its slightly higher fuel consumption. What's more, the AWD-only RX 450h hybrid is rated at 31 mpg city, 28 mpg highway, and 30 mpg combined (albeit on premium fuel) without needing to be plugged in. Our tested AWD RX 350 averaged a disappointing 20 mpg in non-scientific testing, but we averaged 29 mpg in a three-row RX 450hL hybrid. We'll call this category an overall tie.
Tie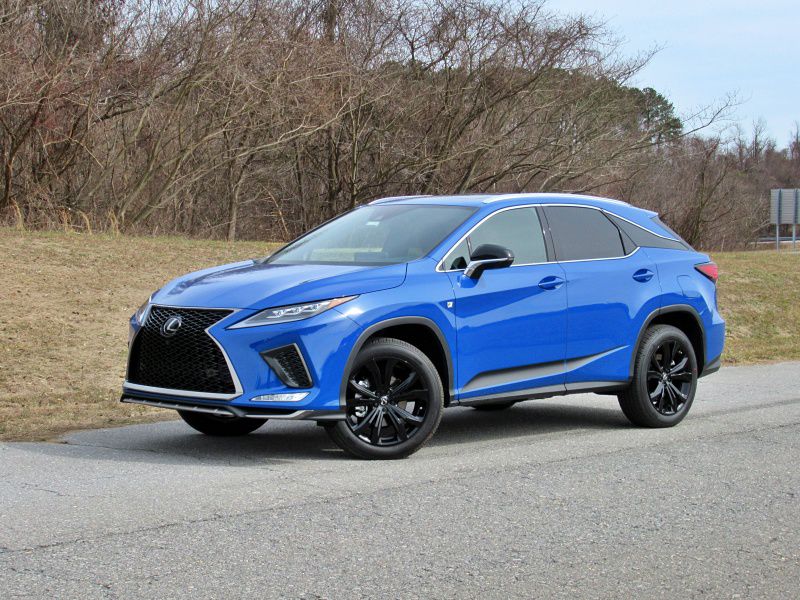 Photo by Brady Holt
Safety
The Audi Q5 earned the highest possible Top Safety Pick+ designation from the Insurance Institute for Highway Safety, along with five out of five stars in every National Highway Traffic Safety Administration crash test. 
The Lexus RX is also a safe SUV, but it trails the Q5 in a couple of tests. Its top-scoring headlights earn the second-highest Acceptable score, while the best Q5 version manages Good. (Both have Acceptable standard lights.) More significantly, the RX managed just four out of five stars overall in NHTSA testing, a disappointing three-star score for protecting the driver in a frontal impact. The Lexus has a few more standard driver aids that cost extra on the Audi — adaptive cruise control and lane-keeping steering assistance — but the Q5 otherwise wins this category. 
Audi Q5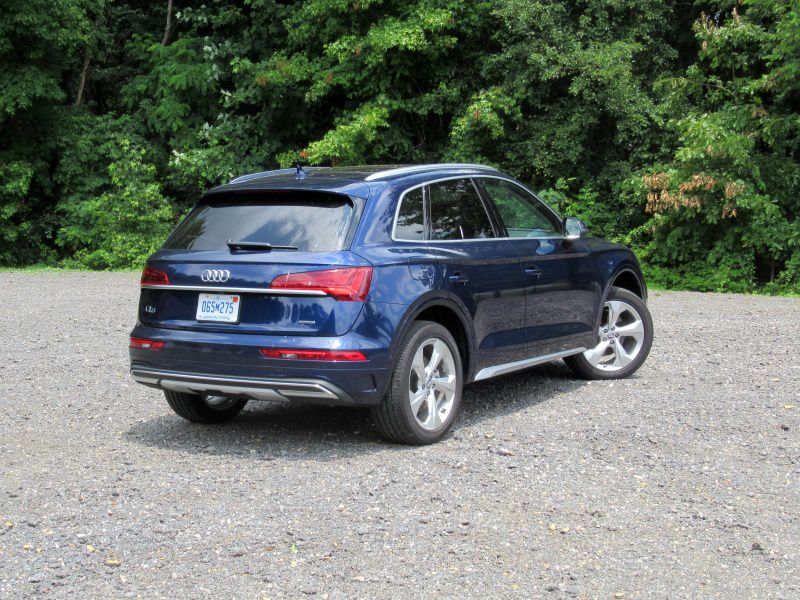 Photo by Brady Holt
Final Thoughts
The 2022 Lexus RX presents an appealing way to get a cushy V6-powered mid-size luxury suv for the price of a compact model. It brings a bigger backseat and plusher upholstery, along with a choice of an economical hybrid or a standard engine that uses affordable regular-grade fuel. It's expressively styled, too. 
But the smaller 2022 Audi Q5 feels like the more special luxury vehicle overall. It has the better-built interior, the more polished driving dynamics, and the excellent Virtual Cockpit display. And even though it's a compact model, the Audi has more cargo space than the bigger, bulkier Lexus — negating what could have been one of the RX's biggest advantages. Add in its extra standard features, better crash-test scores, and more powerful yet more economical engines, and the Audi is our winner unless you need maximum legroom. (And in that case, we'd shop the RX against the outstanding mid-size Lincoln Nautilus; you can click here to read our full comparison of the Lincoln and Lexus.) 
Audi Q5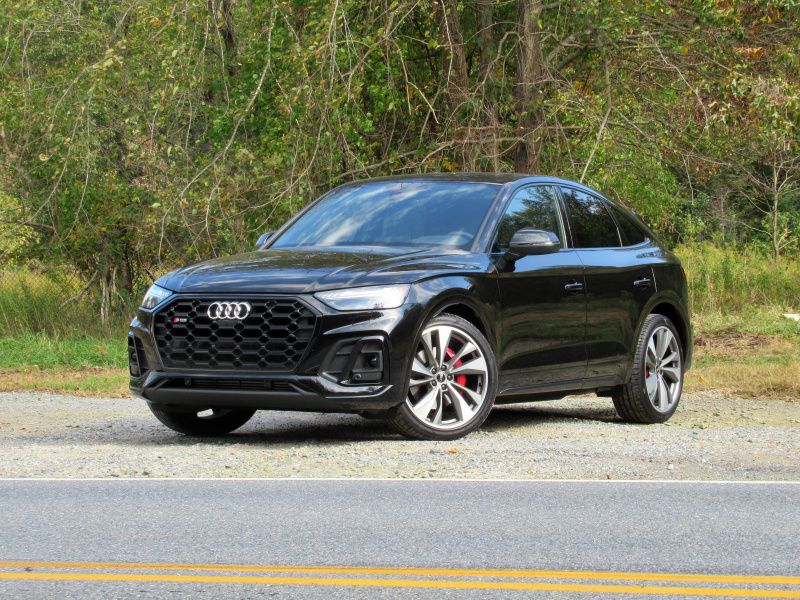 Photo by Brady Holt