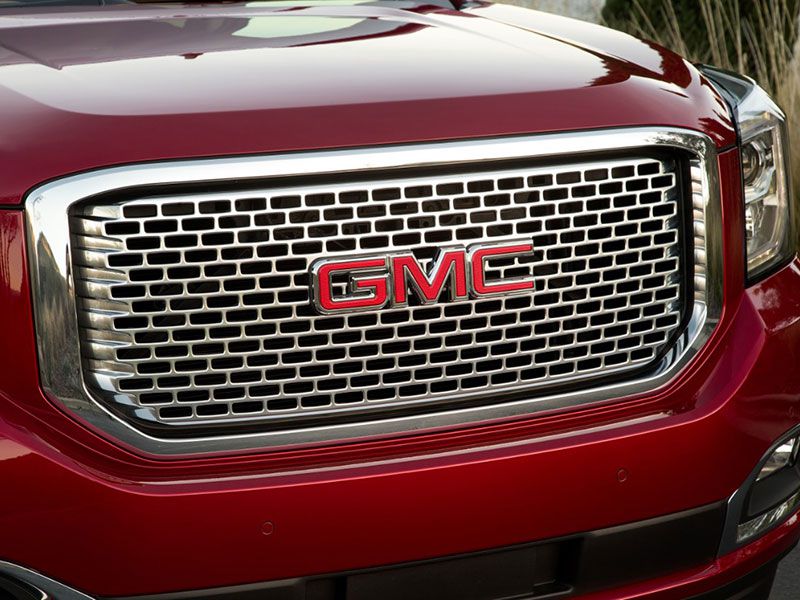 2016 GMC Yukon Denali grille ・ Photo by General Motors
Backed by rugged, body-on-frame construction and specifically designed for durability, the longest-lasting SUVs are some of the longest-lasting vehicles of any kind on the road today. While heavy-duty pickups from Ford and Chevy took the top two spots in our list, SUVs make up seven of the top 10 longest-lasting vehicles by that measure. 
2016 Toyota 4Runner
The 2016 Toyota 4Runner's ability to keep on running has been well-proven over the years, with the automaker boasting that some 90 percent of all 4Runners sold during the past decade are still on the road—and off it, too, since the 4Runner is available with hardcore rock-crawling hardware in the TRD Pro Series. That edition brings you big Bilstein shocks, springs tuned by Toyota Racing Development and a skid plate for underbody protection. Of course, all 4Runners feature the outstanding reliability customers expect in any Toyota vehicles, and for 2016, they also feature enhanced infotainment resources. The updated Entune systems now come standard in all models with the Scout GPS Link app for navigation (leveraging the owner's compatible smartphone).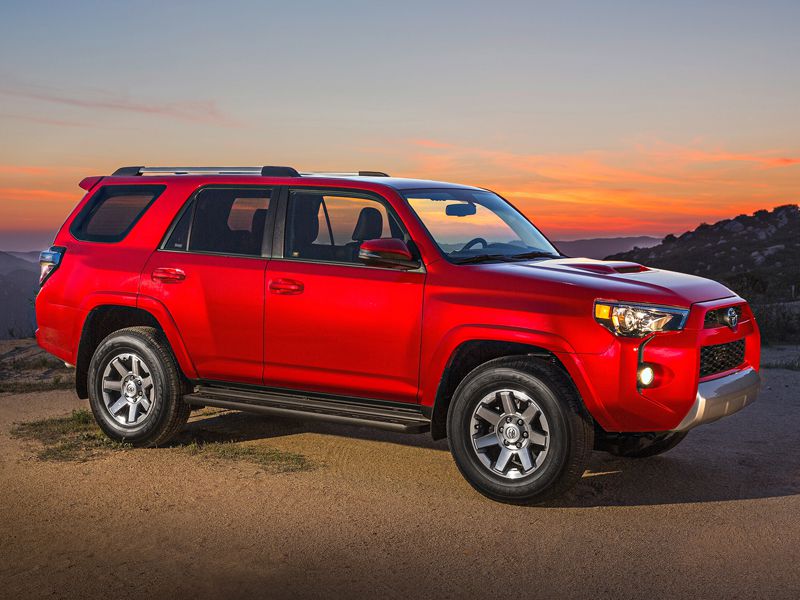 Photo by Toyota
2016 Ford Expedition
Whatever you think about the Blue Oval's decision to use aluminum so extensively on its F-150 pickup, the 2016 Ford Expedition rankings retains its old-school reliance on steel, as do all of the longest lasting SUVs. That said, there's also much that's new for the Expedition, including its new-for-2016 SYNC 3 communications and entertainment system. The technology is faster and more accurate than in previous SYNC iterations, to add yet additional convenience to the Ford's ownership experience. There's a cutting-edge powertrain beneath the Expedition's bold skin as well, complete with a standard 3.5-liter EcoBoost V6 engine. For all that and added cargo space, there's the extended-length Expedition EL.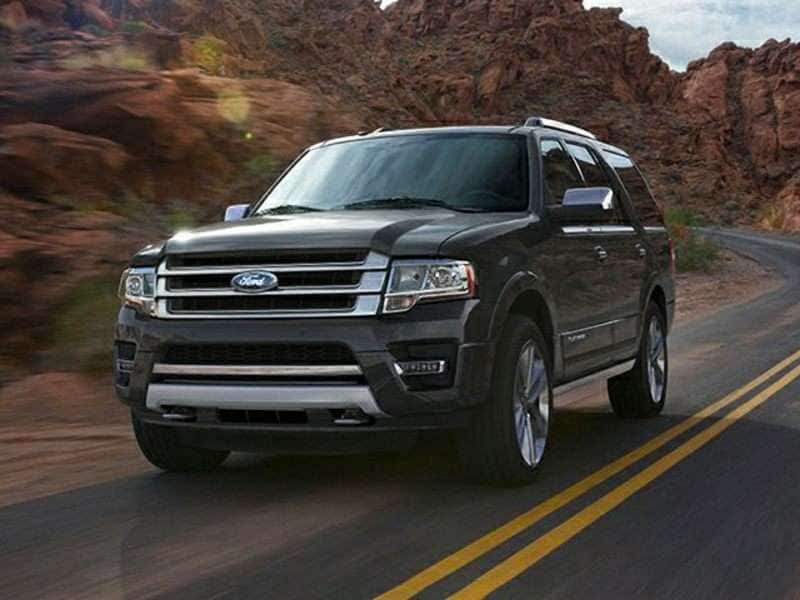 Photo by Ford
2016 Chevrolet Suburban
Now, it is important to remember that just because past models of a vehicle have been among the longest lasting SUVs, that doesn't mean the current version will carry on that tradition. However, it's a good bet that the 2016 Chevrolet Suburban will be able to keep on truckin' for years to come. Consider: Even as previous-generation Suburbans have historically high mileage numbers in the iSeeCars ratings, the current-gen Chevy SUVs received a "stronger body structure with more high-strength steel" than the older ones. Not only does that boost durability, it also enables a more refined driving experience that's highlighted by a quieter cabin environment—for up to nine occupants or 121 cubic feet of gear.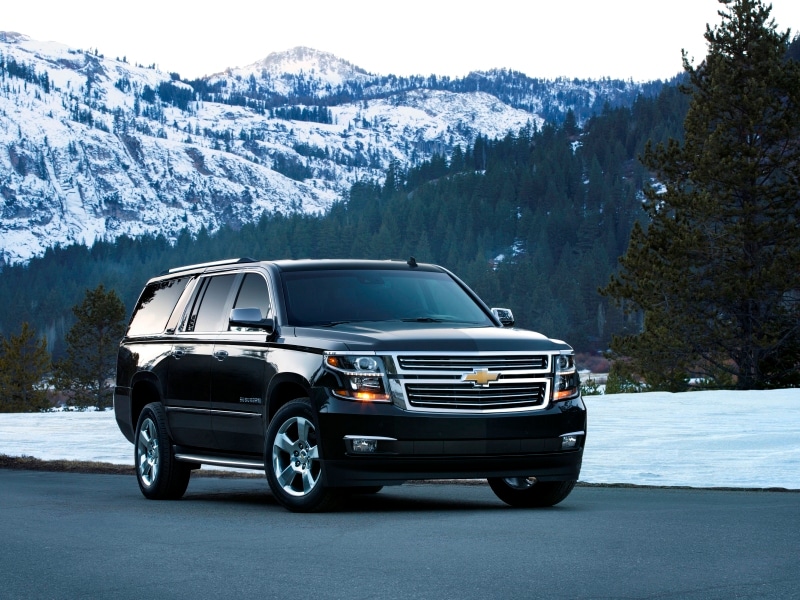 Photo by General Motors
2016 Toyota Sequoia
Toyota's well-earned reputation for reliability—and a fully boxed steel frame—also underpin another of the longest lasting SUVs, the 2016 Toyota Sequoia. This is the brand's 3-row, fullsize entry, and it's powered by a naturally aspirated V8 engine with more output than found in the Ford Expedition's EcoBoost V6, but without the added complexity, and potential for failure, that can accompany turbocharging. The Sequoia also garners the same Entune enhancements as the Toyota 4Runner, complete with app-based navigation and Eyes Free mode for Siri, Apple's virtual valet. The difference is in terms of dimensions, where the Sequoia stretches past its midsize stablemate by more than a foot, for an overall length of more than 205 inches.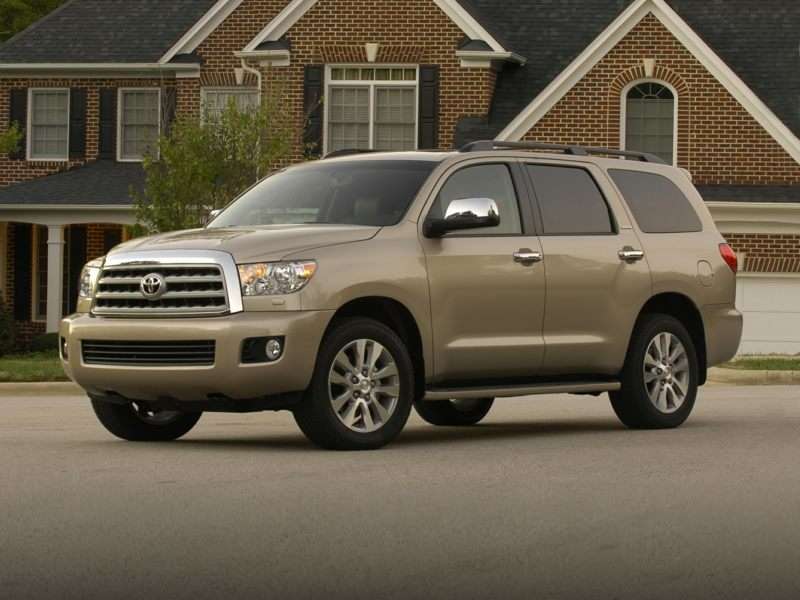 Photo by Toyota
2016 Chevrolet Tahoe
The 2016 Chevrolet Tahoe does indeed look like one of the longest lasting SUVs, based on all the data we analyzed, but it further builds its case for durability thanks to a strong Tahoe performance in this year's J.D. Power Vehicle Dependability Study. In that evaluation, vehicles from the 2013 model year were evaluated for dependability after three years in service. The Tahoe finished as No. 2 in the study's Large SUV category, behind only the GMC Yukon—which we begin covering in the next slide. As for the Tahoe, it's just a tad smaller than the Chevy Suburban, with the same seating capacity but a bit less cargo space, and it too shares a high-strength-steel body structure and fully boxed perimeter frame.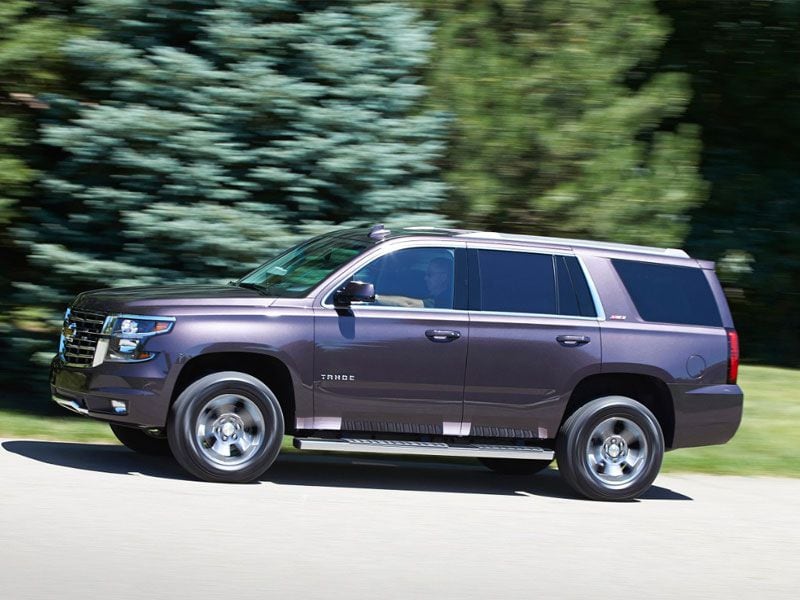 Photo by Chevrolet
2016 GMC Yukon XL
The Professional Grade advantages of the 2016 GMC Yukon XL show up in its durability as well as its on-road demeanor. As a result, the Yukon XL serves up the same formidable strength as many of the other longest lasting SUVs, only it adds the sort of premium cues seen in just a few. In fact, the Yukon XL Denali can match luxuries with much more expensive brands, from a standard V8 engine for best-in-class to power to a head-up display to heated and cooled front bucket seats. This extended-length Yukon has a mobile Wi-Fi hot spot and 4G connectivity, too, but remember, that's actually available on most of the current GM lineup.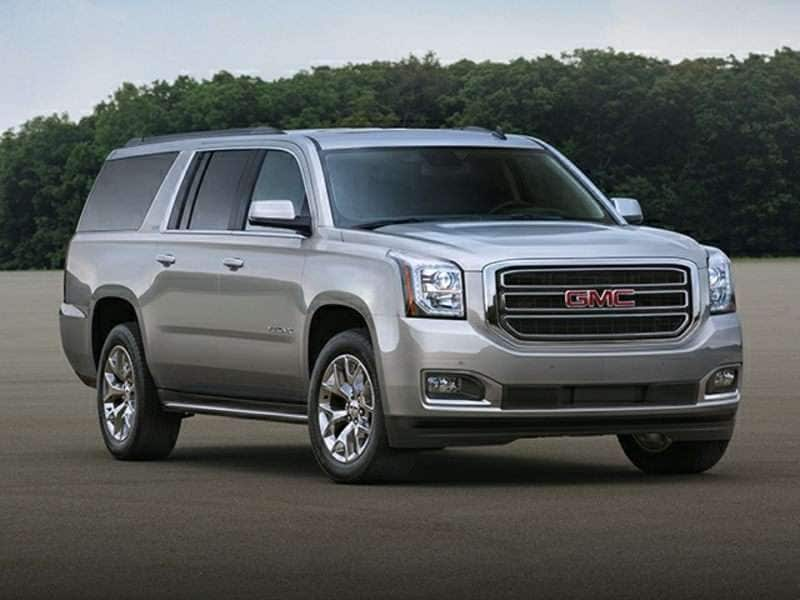 Photo by GMC
2016 GMC Yukon
Meanwhile, it's the "regular" 2016 GMC Yukon is also one of the longest lasting SUVs. According to our resources, the 2013 Yukon was the most dependable Large SUV in the country after three years of ownership. It's another benefit for buyers of the current-generation Yukon and to be clear, that includes all the technologies and comforts available for the Yukon XL, right down to a range-topping Denali trim and the latest in smartphone integration. Size-wise, where the difference is, the Yukon's 203.9-inch length and 94.7-cubic-foot cargo maximum compare the XL's at 224.3 inches and 121.1 cubic feet.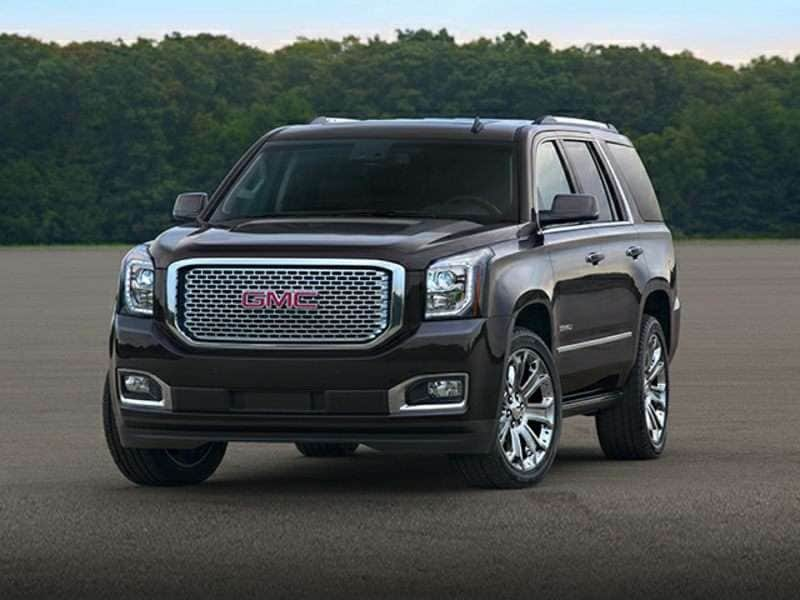 Photo by General Motors
2016 Lincoln Navigator
The 2016 Lincoln Navigator sets the pace for premium SUVs with 2 percent of its past models breaking the 200,000-mile barrier. But that might be simply because luxury customers prefer to change their vehicles more often. On the other hand, the 2016 Navigator has changed plenty in recent years to keep up with owners' tastes, and currently, furnishes next-gen SYNC 3 technology and the Lincoln Drive Control system with continuously controlled damping and electric power-assisted steering.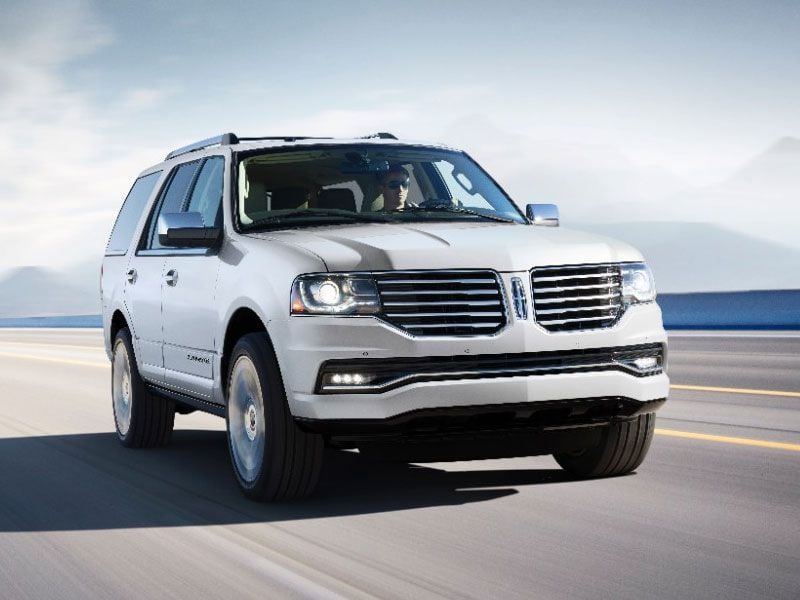 Photo by Lincoln
2016 Cadillac Escalade
In keeping with the American SUV theme, the Escalade and its extended-length ESV sibling were treated as two separate vehicles—with the longer Escalade two slots lower on the list of longest-lasting SUVs from luxury brands. Helping in both cases is a particularly robust foundation that Cadillac claims is "composed of more than 75 percent high-strength steel." The Escalade also features high-quality leather and real wood trim in the cabin, along with some of the brand's top infotainment and safety technologies.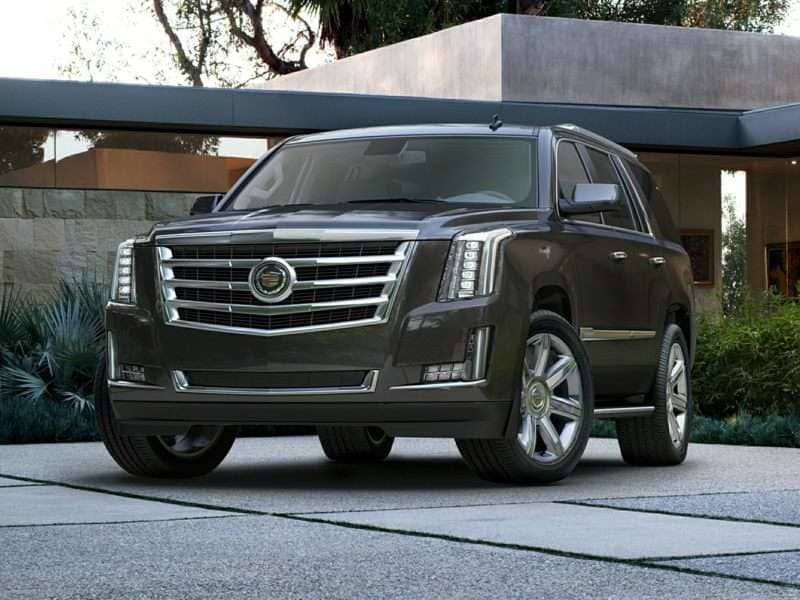 Photo by Cadillac
2016 Lexus GX
The last of our longest lasting SUVs is the 2016 Lexus GX, and make no mistake, despite its wide array of luxury features, the GX is a full-on, body-on-frame sport utility. So, not only does it promise to tow up to 6,500 lbs. it's also ready to tackle some of nature's toughest off-road trails with a full-time 4-wheel drive system—although not necessarily at the same time. Moreover, the 2013 model was ranked as the No. 1 vehicle in its class in the 2016 J.D. Power VDS, with the current GX only getting that much better through the years.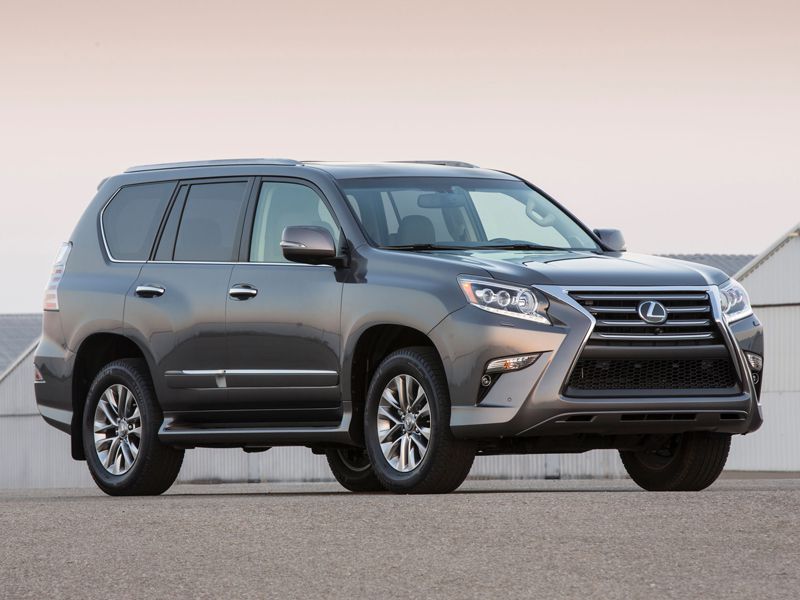 Photo by Lexus