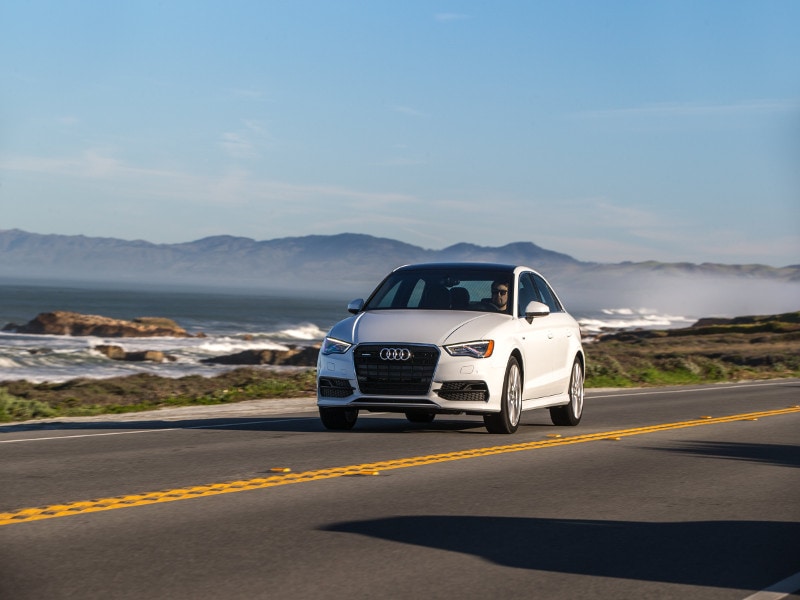 2015AudiA3
Great compact cars are a European specialty. Over in the Old World, the compact is a valuable asset for the narrow streets and tight parking spaces that resulted from the city planning that began back when horses and carts were still the main transport. However, just as the compact evolved to deal with congested city life, it also had to deliver stability on the highway and even a measure of fun on those twisting Alpine passes. Let us also not forget that many European countries are home to total car nuts, and their demands include fine styling along with crisp steering and sharp suspensions. Our current crop of choice Euro compacts in fact has assumed such a degree of sophistication that buying anything bigger and/or more powerful becomes hard to justify. Enjoy our collection of prized cars in small packages.
Audi A3
Gone are the days when compact cars were low-rent strippers. The A3 is a perfect example of the quality of technology, design, efficiency and refined road manners that buyers can find in a downsized package. For someone who doesn't need a bunch of space for rear passengers and luggage, yet refuses to compromise on premium appointments, the A3 makes a great choice. In sedan and convertible form, the A3 starts out with a 1.8-liter turbo engine that's perfectly fine for 95 percent of us. Those looking for longer range or more performance also have the choice of the Sportback E-tron, a hybrid hatchback, or the high-performance S3, which mixes 292 horsepower with all-wheel drive. Throughout the range, such big-car technology as adaptive cruise control and lane-keeping assist is also available.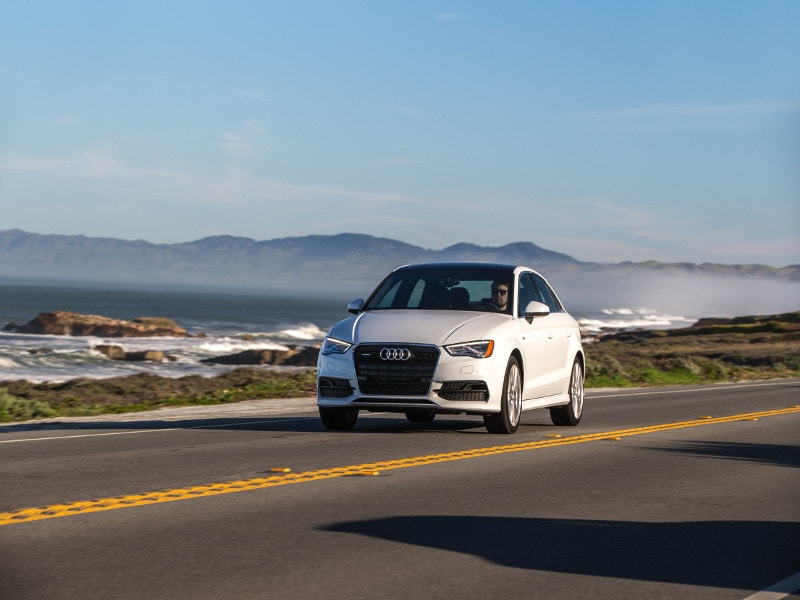 BMW 2 Series
An updated version of the previous 1 Series, the 2 Series doesn't have a whole lot of rear passenger space, but it does boast a well-built cabin, and that famed BMW rear-drive agility in a car this small makes it highly entertaining on the open road. It comes as a 228i with 240 horsepower, M235i with 320 horsepower (both available with all-wheel drive) and the rear-drive-only, 370-horse M2, which made its debut at the 2016 Detroit Auto Show and goes on sale in spring 2016. The M235i evokes memories of the M3 when it was still small and responded well to being chucked around, but there's still a lot to be said for hitting the canyon roads in a 228i.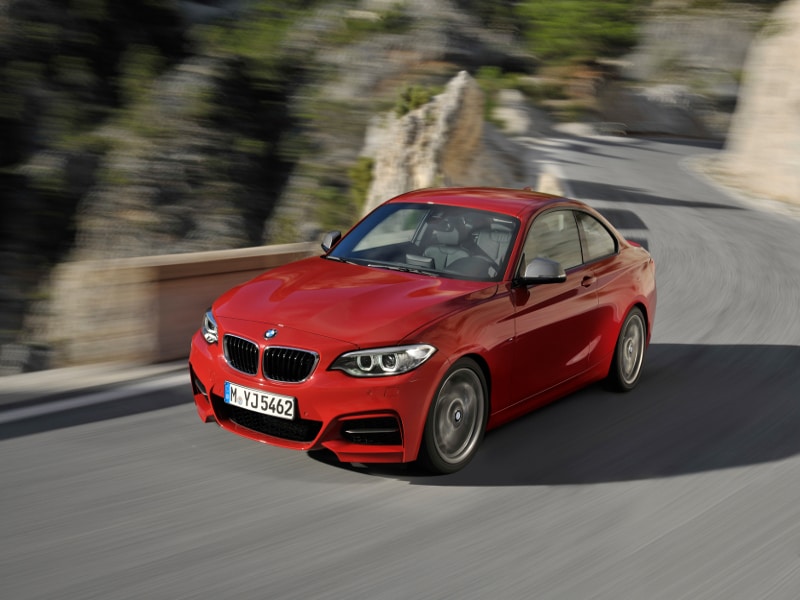 BMW 3 Series
If the 2 Series is a few inches short of being a proper compact car, then the 3 Series sedan has morphed into something a little bigger over its six generations. But if we still accept the larger 5 Series as a midsize executive sedan, then the 3 qualifies as the compact equivalent. It's much more than that, though. This is the most highly regarded sport sedan in history. Nothing else has quite touched its expert mix of practicality, driveability and upscale ambience. The latest version leans more toward luxury than its predecessors, but no enthusiast would turn down the chance to drive one. From the cool wagon to the super-sedan M3, rear-wheel drive or all-wheel drive, gasoline or hybrid (the 330e goes on sale in 2016), the current range of 3 Series underlines its dominance and desirability.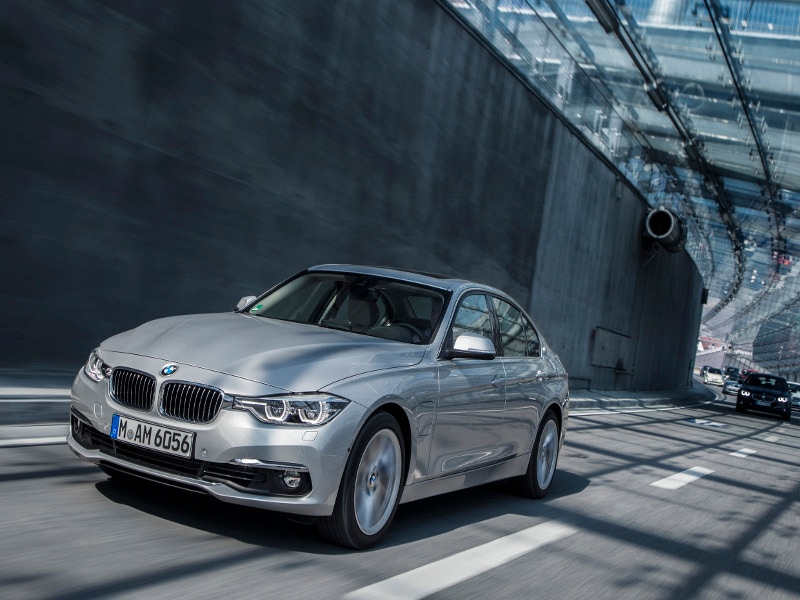 Ford Focus
Yes, the Ford Motor Company started a whole ocean away from Europe, but it's been a global operation for some time, and the newest version of the Focus on sale in the United States is based on the European model — which is fantastic. Even the bread-and-butter versions are superb and exhibit upscale poise. To find a ride quality that's taut and composed but still completely comfortable is unusual in a compact, especially at this price level. The Focus comes as a sedan or hatchback (Titanium is its high-end trim level, and the all-electric version also brings some luxury to its zero-emissions ride). The 252-horsepower ST (hatch only) is the usual grin-a-minute enthusiast's choice, but this is joined for 2016 by the 350-horsepower, all-wheel-drive RS hatch. And don't think for one moment that a Focus chassis can't cope with 350 ponies.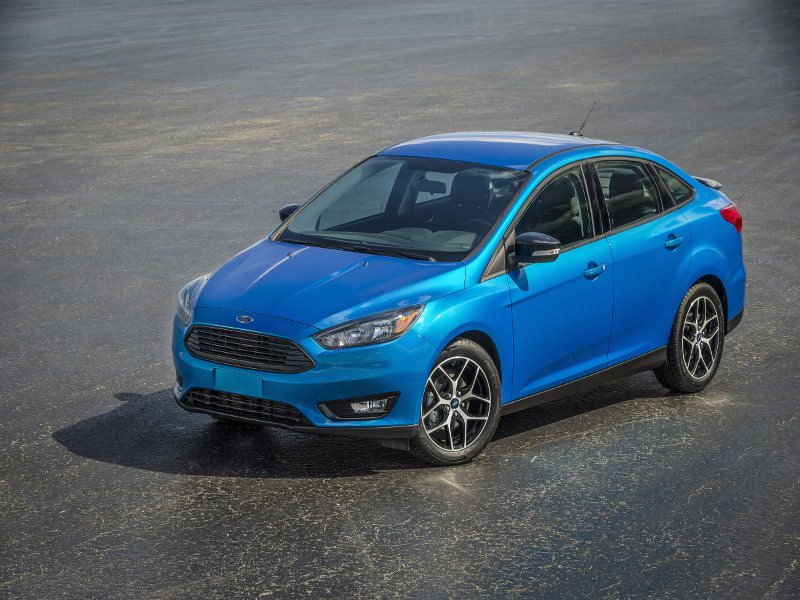 Photo by Ford
Mercedes-Benz CLA-Class
There's a small Mercedes-Benz on sale in Europe called the A-Class. It's like an upscale Golf, and its platform serves as the foundation for the CLA. This is a compact sedan, but marketing departments always prefer to use the term "four-door coupe" to remind us of the sloping roof line of such cars. The CLA250 is the least expensive way to get into a new Mercedes-Benz, but it's still fairly well equipped for the price and is a pleasant method of getting around. All-wheel drive (called 4Matic) is an option over the standard front-drive setup. Get into the juicier CLA45 AMG, though, and 4Matic is standard, along with a healthy 375 horsepower from its turbocharged 2.0-liter four-cylinder engine. Naturally, it's pricier, but this model is the real cream.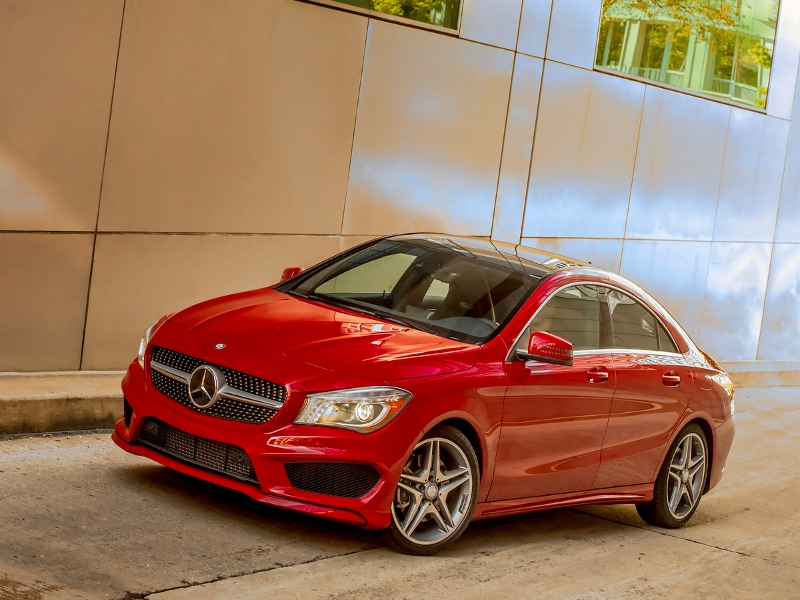 Photo by Mercedes-Benz
Mini Cooper
Strictly speaking, a Mini should be small by definition, like a subcompact. But modern Minis are noticeably larger than the pre-BMW-era cars. They're also much safer, come with a ton of personalization options, and are an absolute hoot to drive. Just taking a regular, 134-horsepower Cooper Hardtop as an example, its front-drive chassis is one of the best around, delivering quick response and informative steering. The fun only increases with more engine powr. The Cooper S brings 189 horses, while the John Cooper Works version adds a sport suspension to its 228 horsepower. You could go even more Euro and learn to use a stick shift; the Mini's standard gearbox would be a good place to start.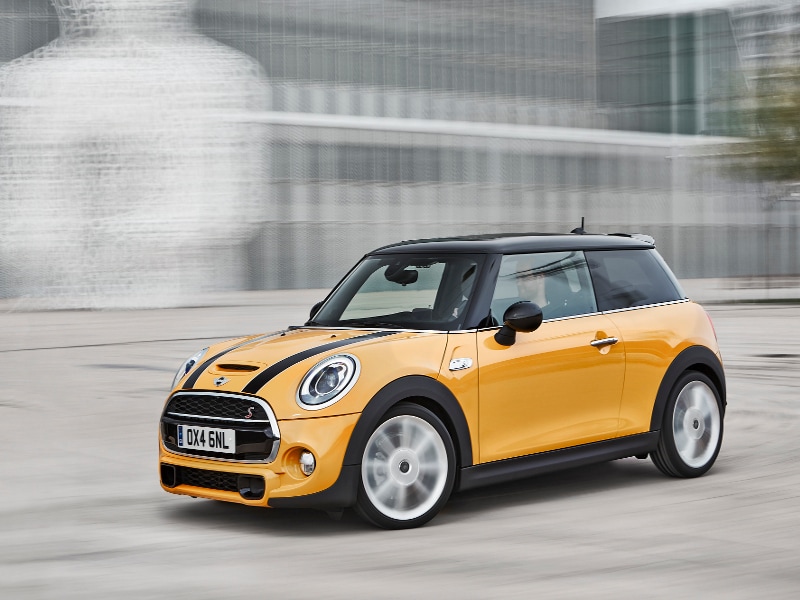 Volkswagen Golf
You don't argue with global sales of 30 million. We're now in the seventh generation of this all-conquering compact car. Each version has grown more sophisticated than the last, approaching (sometimes even matching) the quality of the posher German automakers. The basic Golf is spacious, practical and comfortable, and its 1.8-liter turbo four delivers 170 horsepower. The GTI variant ups its game with a more driver-focused appeal and either 210 or 220 horses from a 2.0-liter turbo four, the R is all-out all-wheel-drive performance with 290 horsepower, while the all-electric model gives the eco-conscious a greener way to go. The Golf is classy without being ostentatious, another European specialty.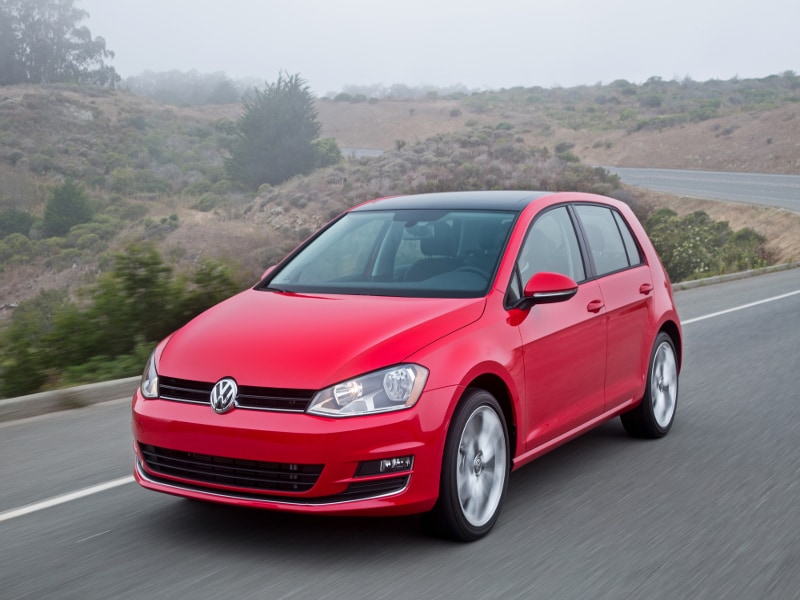 Volkswagen Beetle
This reinvention of the original "Bug" that put VW on the map, and in the hearts of millions of families around the world, still has its plus points. For many, this includes the appealing statement that design is co-equal with practicality. (If only Volkswagen would sell the re-born Scirocco compact coupe in North America!) The current generation sports a more masculine look, especially when it's in Dune form — a new trim for 2016 that sits a little higher and wider than the regular model and adds a few special cosmetic touches that evoke Baja Bug versions of the first Beetle.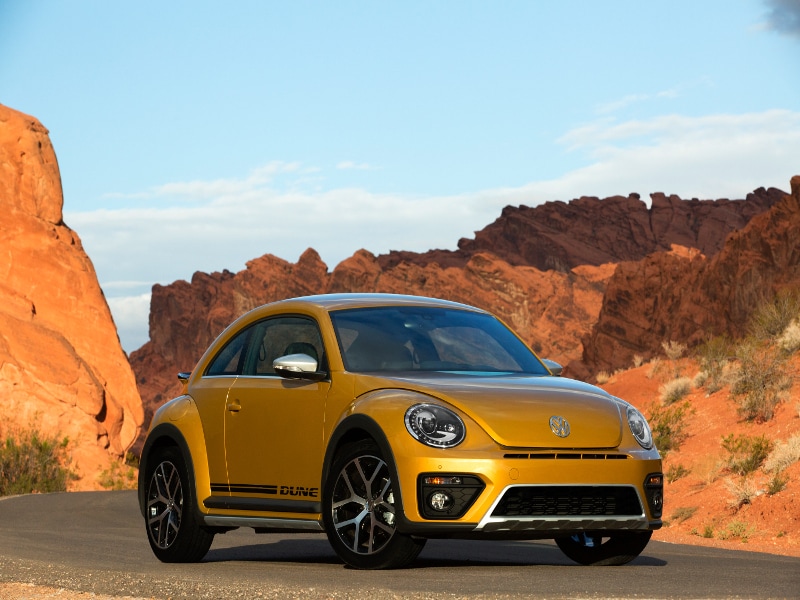 Volvo V60
European buying habits are different from American car shopping in many ways. One of them is the popularity of station wagons in Europe, which is surprising considering the amount of stuff we Americans haul around in our cars. Whatever their appeal, wagons are a common sight on roads across the Atlantic, and Volvo in particular has made it a major part of its product range. Classified as a small station wagon by the EPA and enjoying many of Volvo's traditionally up-to-the-minute safety features, the V60 is a variant of the excellent (and tragically underrated) S60 premium sedan. It's a darn sight nicer to drive than a typical compact crossover from the Far East, yet it still offers a lot of passenger room, and maximum cargo space is a useful 43.8 cubic feet.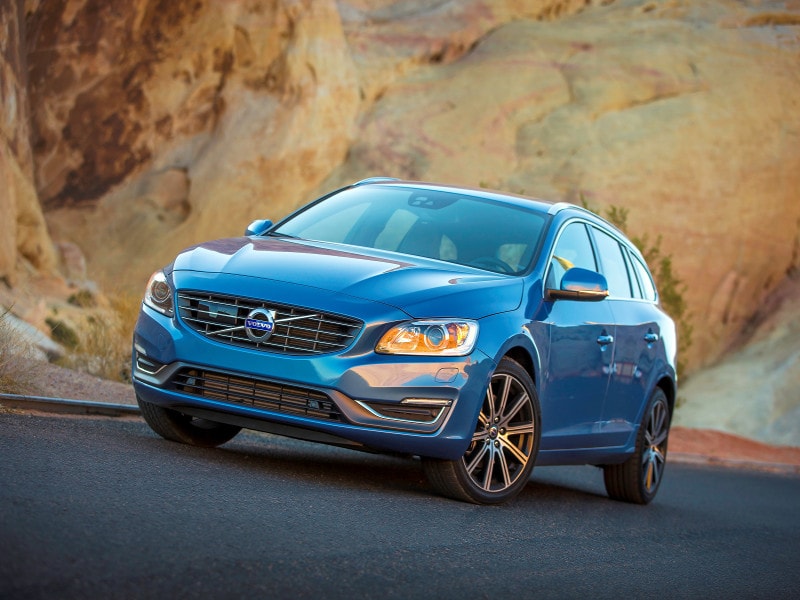 Buick Cascada
European? Great? Well, yes and yes, although there's some qualifying to be done. The Cascada four-seater convertible is based on the Opel Astra, which is General Motors' rival to the Ford Focus in those lands where history comes from. So although this model has yet to go on sale, the Astra is already a well-respected car with a well-tuned chassis and big sales numbers to make it all legit. On top of that, the Cascada will be built in Germany for Buick.