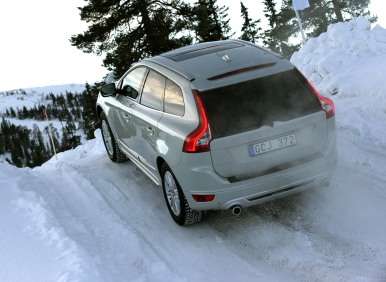 When did Mother Nature become so menacing and so expensive? Floods, drought, wildfires, and record-breaking heat were just the start. Now that Old Man Winter has arrived, Americans can even expect more extreme weather in the form of ice and snow. The year 2011 has already brought a record number of $1-billion weather disasters. That's more big-dollar bad weather than during the entire 1980s.
Speaking of dollars, a minor fender-bender can set you back thousands. So, are you and your vehicle ready for that slippery road ahead? If you live in some parts of the Northern or Western U.S., you may need to pack tire chains or have studded tires to make it through mountain passes. But, what if you don't live in a part of the country where the snow runs so deep? What if you don't live in the Snow Belt at all?
The late-November snow that fell in parts of the South proved that it pays to be prepared whenever you get behind the wheel; just ask some drivers who've been stranded. Always carry a cell phone and other items for winter driving and snow emergencies: ice scraper; folding snow shovel for digging; de-icer washer fluid and de-icer lock fluid; winter windshield wipers (carry spares); sand bags or salt in trunk; and jumper cables. Even if you own a compact car, there's room for extra blankets, flashlights, candles, matches, food, water, and flares. Be prepared: if your car skids off the road, you'll want to stay warm, safe, and comfortable while waiting for a tow truck to arrive—or spending the night in your vehicle. Take the time to prepare an emergency first aid kit and check your tires for wear and the proper inflation. Then, head to the experts. 
The Bridgestone Winter Driving School
For many motorists, driving on ice and snow is like taking an exam. Some are nervous. Others are overconfident, sure of all the answers. Yet few drivers have been taught how to safely navigate slippery surfaces. So here's a question: are you safer in a sport utility vehicle (SUV) than a sedan on icy roads? Ice is ice no matter what kind of vehicle you're driving, so the answer to this test question is "no".  In fact, you'll stop more slowly in a heavy vehicle. So, plan accordingly and allow more space between you and other vehicles for greater stopping distance.
Now let's move on to the rest of our pop quiz. Is four-wheel drive (4WD) better in the snow? Yes, both 4WD and all-wheel drive (AWD) provide better traction than two-wheel drive (2WD) systems. Note: 4WD and AWD vehicles are better on other low-traction surfaces, too.  Is there a difference in how you should respond to oversteer and understeer? Yes.  And is there a difference to how front-wheel drive and rear-wheel drive cars handle in the rain? That's a big 10-4, too.
These questions and others like them are part of the curriculum at the Bridgestone Winter Driving School in Steamboat Springs, Colorado. Established in 1983, and located in Colorado's scenic - and snowy - Rocky Mountains, America's leading winter driving school offers courses that even everyday drivers can benefit from. There are also classes for driving professionals to master advanced techniques.
Mark Cox, director of the ice track driving facility, provides a training program that features indoor classroom instruction ("chalk talk"), with a driving-tips video. There's also plenty of outdoor, hands-on learning along a one-mile-long course with icy hills, banked and off-cambered turns, and snow-banked guardrails. To develop skills and sharper reflexes, students run through routines of braking, skidding, and accident-avoidance techniques. You'll learn to avoid panicking, as well.
The Bridgestone Winter Driving School offers introductory half-day and full-day winter driving courses, as well as a two-day performance program. Attendees have included Ford Motor Company's Advanced Technology Division and the U.S. Department of Defense.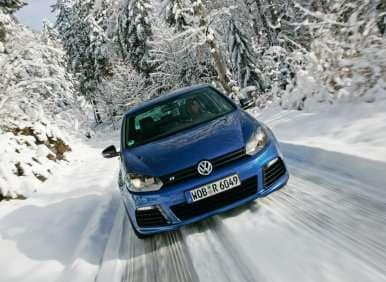 The Importance of Equipment
Instructors at Bridgestone's Winter Driving School use BLIZZAKs on the school's fleet of front-wheel and rear-wheel drive vehicles, which are popularly known for being the first winter tire developed exclusively for light trucks and SUVs. As more states place more restrictions on studded snow tires, Bridgestone has become the leading manufacturer of studless "ice tires" for passenger cars. Bridgestone offers other winter tires, too, as do several major U.S. and European tire manufacturers. In addition to BLIZZAK, Bridgestone also sells Firestone Winterforce Tires. Similarly, fellow tire titan Goodyear offers both its Goodyear Ultra Grip line, along with a family of winter tires from performance-tire stablemate Dunlop.
Michelin and General Tire, the other two major U.S. tire makers, also have multiple product offerings.  We talked to the tire experts at Tire Rack and learned that Michelin makes the Pilot Alpin, Latitude Alpin, X-Ice, and Latitude X-Ice; General Tire offers various Altimax Arctic winter tires. There are plenty of winter, ice and snow tires from the European tiremakers Continental and Pirelli, too.
Let's take a look at winter snow and ice tires by manufacturer and brand.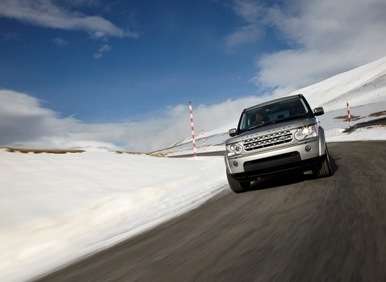 Rubber Rundown
BLIZZAK
BLIZZAK winter/snow tires are available for passenger cars, light trucks, and SUVs. They feature high-performance compounds with thousands of biting edges for stop-and-go traction in the snow and responsive handling on both wet and dry surfaces. Bridgestone's patented MULTICELL compound is designed to help grip the ice without studs.
Firestone Winterforce
Firestone Winterforce, Winterforce UV, and Winterforce LV tires are studdable and heavily siped with directional, computer-modeled tread designs. Available for cars, pickup trucks, SUVs and crossovers, the Winterforce family provides improved traction on snowy, slushy, and icy surfaces.
Ultra Grip
Goodyear's Ultra Grip Performance and Ultra Grip Ice tires are designed for changing winter road conditions. Equipped with biting edges, Ultra Grip Performance tires provide traction on ice as well as on slush and snow. Available for cars, trucks, and SUVs, these winter tires also provide enhanced wet and dry road handling, under cold-weather conditions. Ultra Grip Ice tires use Goodyear's winter reactive technology (WRT) to help drivers react to changing road conditions when starting, turning or stopping.
Dunlop
Dunlop SP Winter Sport and Grandtrek WT M2 Performance Winter tires feature rubber compounds that stay flexible in the cold to combine responsive handling with upgraded snow traction. These winter tires also provide excellent wet and dry road traction, says Dunlop. For predictable grip and strong performance without studs, Dunlop also offers Graspic DS-2 and Grandtrek SJ-series ice and snow winter tires.
Michelin's family of winter tires includes the Pilot Alpin, Latitude Alpin, X-Ice, and Latitude X-Ice. The Pilot and Latitude Alpin feature a unique tread design and special cold-weather rubber compounds that combine better traction with responsive handling. For challenging winter driving conditions, Michelin X-Ice and Latitude X-Ice Studless winter tires offer dependable traction and performance.
General Tire's Altimax Arctic winter tires provide high traction at low temperatures on icy, slushy, or snow-covered roads. For demanding conditions such as hard-packed snow, you can add traditional metal studs. Altimax Arctic Studdable winter tires come in sizes made for coupes, sedans, sports cars, minivans, and crossovers. Altimax Artic light truck and SUV tires are available in Load Range D and Load Range E sizes for heavy-duty pickups, full-size vans, and commercial vehicles.
Continental is a European tiremaker, but that doesn't mean its ContiWinterContact and WinterContact Performance snow tires won't run on American roads. With asymmetric tread designs and rubber compounds that don't become rigid when temperatures drop, Continental winter tires offer both upgraded snow traction and responsive handling.
Italian tiremaker Pirelli also offers a family of snow and winter tires. Sottozero and SnowSport Performance Winter tires combine traction with handling for passenger vehicles. Pirelli Scorpion snow tires are designed for luxury-performance SUVs, but also used with light trucks. Studdable Pirelli Winter Carving tires have an optimized stud pattern that maximizes traction and braking on ice.