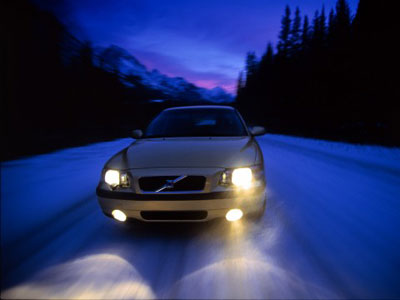 Rubbing tires with Dale Jr. at 200-mph in a NASCAR race or walking in the middle of a highway at night might seem safer than driving during the winter months, especially after a big storm has passed. Cars lose traction, other drivers take idiotic risks, visibility is eliminated by nearly horizontal snowfall, and the whole mess turns into a demolition derby thanks to freezing rain. That's why these winter driving tips are so important.
While drivers can limit their time on the road by putting off trips to the market or staying home for dinner, there are still occasions when traveling in bad weather is necessary. For times when winter driving can't be avoided, the trick is mastering how to navigate the nasty stuff and make it home with car and body intact.
So, settle in for a rundown of safe winter driving tips. Seatbelts are required.
Winter Driving Safety Tips
Winter Driving Safety Tip #1
Winter Driving Safety Tip #2
Winter Driving Safety Tip #3
Winter Driving Safety Tip #4
Winter Driving Safety Tip #5
Winter Driving Safety Tip #6
Winter Driving Safety Tip #7
Winter Driving Safety Tip #8
Winter Driving Safety Tip #9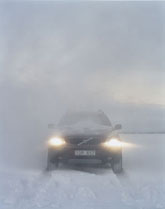 Winter Driving FAQs
Are any special schools available for winter driving? A number of winter driving schools operate throughout the country with programs suited for new drivers and wannabe racers. One example is the Bridgestone Winter Driving School located in Steamboat Springs, Colorado. Should rear-wheel-drive vehicles be avoided for areas with bad weather? Not necessarily. Most late model, rear-wheel-drive cars offer systems designed to improve performance in bad weather, such as traction and stability control systems. Combine these technologies with winter tires and a safe, knowledgeable driver, the wheels driving the vehicle become less important. I've heard people talk about how dangerous black ice is. What is it? Black ice is simply a patch of ice on the road, and from a driver's perspective, it blends in with the pavement. It is the cause of numerous accidents because drivers feel confident they are traveling on a dry surface, only to discover they are on ice. --Photos courtesy of Ford Motor Company, Volvo North America