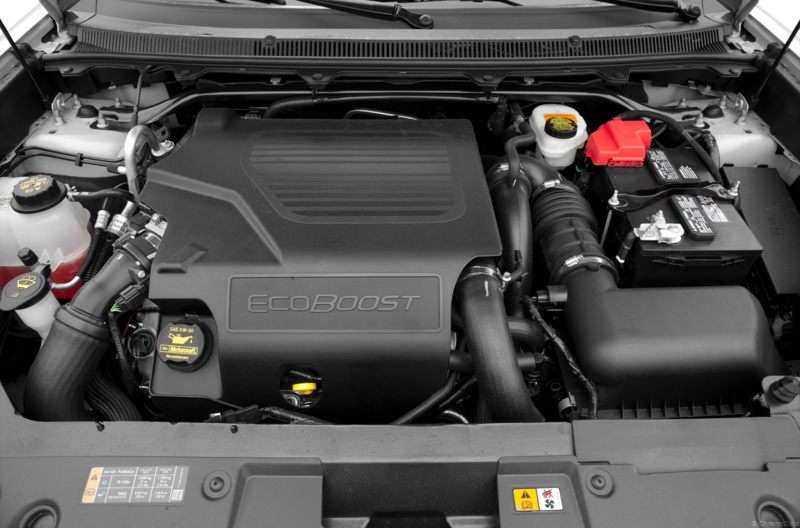 Finally, auto makers are coming up with ideas to make driving more fun, less expensive and better for the environment. At this year's LA Auto Show in November, Ford is introducing its all-new EcoBoost engines.
What's EcoBoost? Let's start at the beginning. A few years back, Ford's advanced engine design and development manager Brett Hinds and company executives decided they needed to respond to consumer and governmental pressures by making vehicles with reduced CO2 emissions and better fuel economy without sacrificing performance.
Ford powertrain engineers got creative and found a way to "downsize the engine, which uses less fuel, but then turbocharge it to gain back performance lost with the smaller engine," says Hinds.
What this means to car buyers is they can buy a car with a four-cylinder engine and the EcoBoost turbocharging will, so say Hinds, make the car perform like it had a V6 under the hood. The same thing goes for EcoBoost's V6 engines, which Hinds says will perform like a V8.
As for emissions, Hinds says the EcoBoost engine technology won't gain partial, low or zero emissions standards. However, Ford says EcoBoost cars will meet all state and federal emissions standards.
The first EcoBoost engine is available for purchase on the 2009 Lincoln MKS. This model will be introduced at the LA Auto Show for good reason. New car buyers save money when choosing the 2009 Lincoln MKS with a V6 EcoBoost engine. Of course, V8 engines are more expensive to buy and to run. Plus, the 2009 Lincoln MKS EcoBoost V6 emits less pollution than a comparable V8 model. "It's a non-compromising choice," says Hinds.
In December, Ford releases its 2009 Ford Flex with EcoBoost. Other models to feature EcoBoost engines in 2009 are the Ford Taurus and Lincoln's MKT crossover. In 2010, Ford's F-150 truck is scheduled to get the EcoBoost V6 engines, replacing the current 5.4 liter V8 models.
Hinds says EcoBoost engines make for "peppy cars with lots of low-end torque for good acceleration and turborcharging for fuel economy a some extra performance."
Ford has actually put these EcoBoost engines through some grueling durability testing as of late with a fleet of 3.5 liter EcoBoost V6 models. The fleet has endured more than 12,000 hours of testing at Ford's Dynamometer Laboratory in Dearborn, Mich. (Ford says this is equivalent to 500,000 miles of real-life driving.)
"EcoBoost is undergoing the durability and reliability tests that we put all Ford engines through, and the performance we are seeing shows that the 3.5-liter EcoBoost engine is a high-quality, top-performing engine that meets or exceeds all our reliability targets and is deserving of Ford's five-year/60,000-mile powertrain warranty," says Hinds.