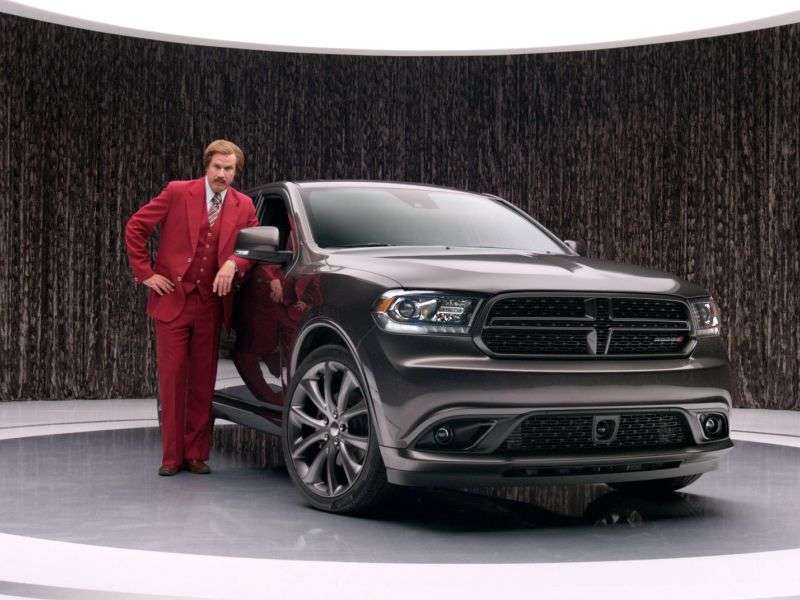 Thanks to the power of movies, certain cars have become indelibly associated with certain characters, from James Bond and his Aston Martin to Tony Stark in his Acura NSX to ... Ron Burgundy and the 2014 Dodge Durango?
Maybe so, now that actor Will Ferrell has reprised his role as San Diego's favorite newscaster for both a major Dodge marketing initiative and the upcoming film "Anchorman 2: The Legend Continues."
"The Dodge brand's irreverent tone and attitude make Ron Burgundy the perfect pitchman for the new 2014 Dodge Durango," said Olivier François, chief marketing officer of Chrysler Group LLC. "By joining forces with Paramount Pictures, 'Anchorman 2: The Legend Continues' and Will Ferrell, we're able to show the new 2014 Dodge Durango and its cutting-edge technology in a completely unexpected approach that is fresh, funny and culturally provocative to our audiences."
This is no one-off effort, either. Rumor has it that Ferrell created some 70 different ads for the 2014 Dodge Durango, all of them while in character as Burgundy, and they've already launched to much buzz throughout the mediaverse—including on the new www.BurgundyDodge.com website. As far as what folks can expect from the spots, Burgundy notes that, for example, "I'm the only one with the guts to tell you about this glovebox … .1 cubic feet of storage, 12-volt lightbulb, beautiful injection-molded thermoplastic olefin … comfortably fits two turkey sandwiches or 70 packs of gum!"
With that amazing glove compartment and a whole lot more, the 2014 Dodge Durango is expected in dealerships this month; Anchorman 2 is scheduled to open Dec. 20, 2013.