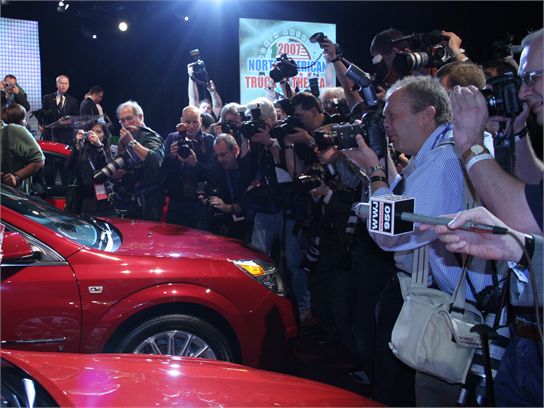 Minivans have long been the staple of family motoring. Indeed, their history dates back to vehicles like the Volkswagen Bus of the '50s and '60s. Through the years, manufacturers have gotten ever more creative, offering more comfort and gadgetry than a down-filled Swiss Army knife. Featured here are the latest offerings, from BMW's Sport Van Concept as well as the newest mini transport from Volkswagen, the Routan, and the Transit from Ford. All are designed to keep moving you and your passengers into the future.
By Staff Photo Credit: Automakers
Page 2
Some concepts are cars that may actually go into production and others are simply playgrounds for designers to try out new ideas. The i-Mode is definitely of the latter, but like they say, don't knock it 'til you try it... and Hyundai definitely tried a few things here. Playing with unconventional seating arrangements, odd exterior lines and dabbling in diesel technology, there is definitely some potential for some of these experimental applications.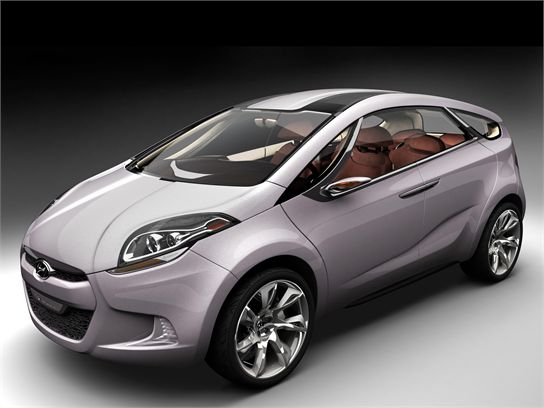 Page 3
This is shaping up to be the year that BMW shows off its green side. We've seen several hybrid and/or diesel concepts from the company, starting in Detroit, and in Geneva the company has unveiled yet another: The Vision EfficientDynamics Concept. This particular X5 is powered by a new mild hybrid system with a gearbox-mounted electric motor and 2.0-liter diesel engine at its core, promising to serve up 36 mpg without sacrificing BMW's driving goodness.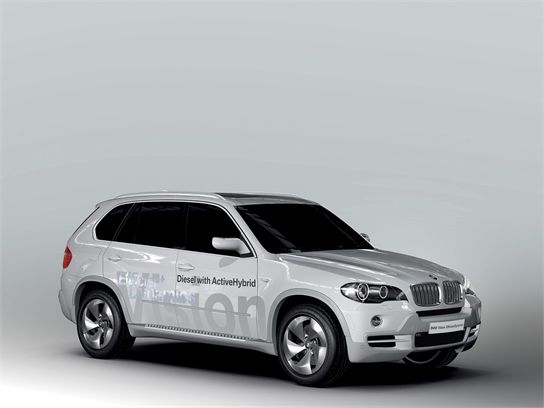 Page 4
Much like the traditional soccer mom, many business owners find themselves driving vehicles that are much larger than their needs dictate. But unlike those dwellers of suburbia, the proprietor is paying for the maintenance and fuel for a full-sized van not necessarily by choice but rather because of a lack of smaller and relatively efficient alternatives. Ford aims to address that dilemma when it launches the Transit Connect in mid-2009. With its small size, 143 cubic feet of cargo room, configurable interior, and 2.0-liter engine that's estimated to return 19 mpg in the city and 24 mpg on the highway, the Turkey-built Transit should meet the needs of city-dwelling entrepreneurs everywhere.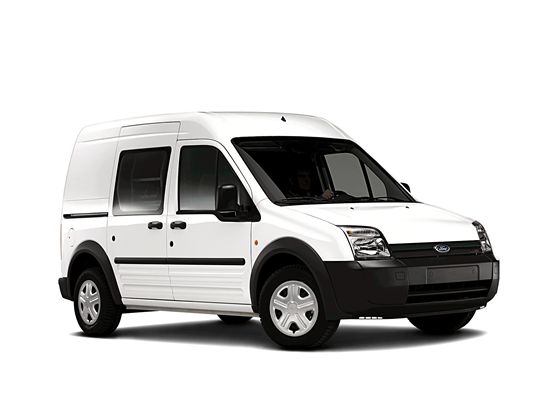 Page 5
With little fanfare, Mazda snuck the 2008 Mazda 5 onto the show floor at Chicago. The subtle revisions are mostly cosmetic, with modifications made to the nose and instrument panel the most apparent. A few new goodies make their way into various options packages, and there are five new colors to boot.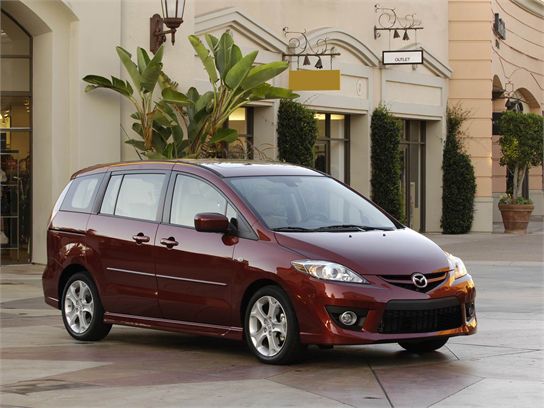 Page 6
Take a Grand Caravan, add R/T styling elements and this is what you get. It's bright red, has a front spoiler, functional hood scoop, 20-inch SRT wheels, rear spoiler, and dark gray seats with red stitching and perforated suede inserts. There's also a reworked intake system, modified engine control unit and a sport-tuned exhaust. All of that hung off the 4.0-liter V-6. But, no, it doesn't have a Hemi. But it does have swivel seats and the little table.

Page 7
Sure, it may look like your run-of-the-mill Mazda5 MINI minivan, albeit dressed up with some unique graphics, but in reality the vehicle you're looking at is all about the future. Marking the second generation of Mazda's hydrogen technology, the Mazda5 Hydrogen RE (HRE) replaces the brand's original hydrogen project, the RX-8 HRE. The new variant adds a hybrid system and a larger hydrogen fuel tank, granting the Mazda5 HRE more power and a greater travel range. It will undergo real-world testing when examples are leased in Japan later this year...for about $4,000 per month.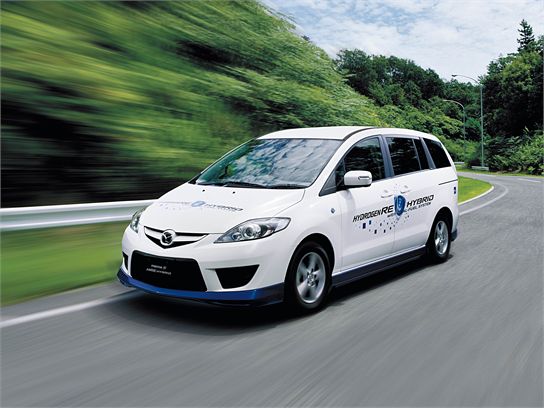 Page 8
Nissan's Forum is what carmakers call an exploratory concept, which means there are several features or characteristics that are wishful thinking and not next year's hot feature. That said, the Forum bristles with just about every attribute buyers want in modern family transportation and a few they probably haven't thought of. Nissan set out to design and engineer a vehicle that addresses how modern families travel and interact. To that end, the Forum is divided in to zones, one for parents and one for kids. The idea is to provide an enjoyable place for each group while keeping them connected.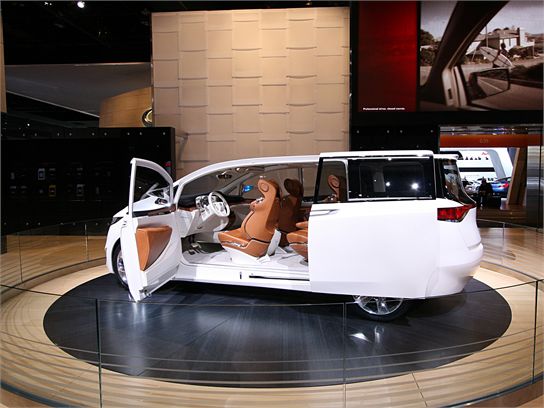 Page 9
Volkswagen unveiled a vehicle that it says is part of its new strategy to move from a niche car company to one that sells in higher volume. Routan is the coined name for VW's new minivan, which is based on Chrysler's current people mover. The Routan will be built at Chrysler's Windsor, Ontario, plant along side the Town and Country and the Dodge Grand Caravan. VW will apply its styling to the interior and exterior. The name is a combination of "route" and the suffix "-an" and follows the naming style VW uses for its European minivans, the Touran and Sharan.