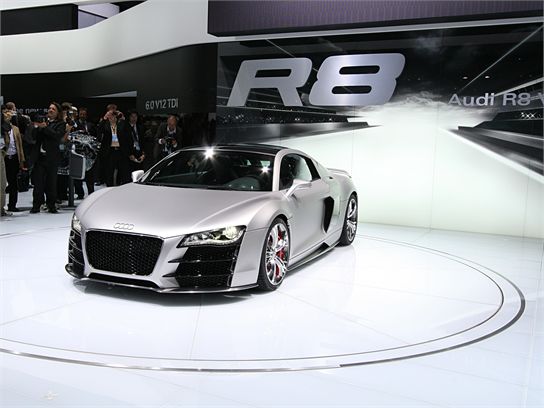 A luxury sedan is something that should be a rolling oasis amidst the desert of daily commuting. Sure, some people will look upon your ride as irrational exuberance, but you earned the right to roll in style. Luxury sedans in this universe are also at the leading edge of development. Advances in safety, performance and convenience start at this level and trickle down to the hoi polloi. Here's a snapshot of what's coming and what automakers' imaginations have produced, starting with the most recently unveiled.
 – Staff Photo Credit: Staff, Automakers
Page 2
The 2009 Acura TSX is a tale of two Hondas. Good Honda: Giving the TSX more style, room and luxury to go with proven handling fun. Bad Honda: No turbo or diesel for now, and no significant upgrade one model year after the European Accord was completely reworked. With the same 2.4-liter four-cylinder engine, performance upgrades are modest and confined to eight more lb.-ft. of torque. The engine is mated to either a six-speed manual or a sporty five-speed automatic transmission with paddle shifters.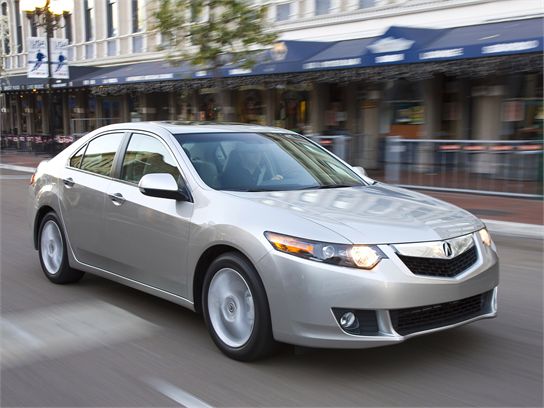 Page 3
The most significant thing about the BMW CS Concept is that it's here and looking very production-feasible, even with a slightly crazy-yet-elegant approach to the sheet metal. While it's mostly a design direction at this point, the specs come in as slightly larger and longer than the 7 Series, which lights up the speculation machine regarding a possible new 8 Series. For BMW fans, the CS signals that the Bavarian automaker is now seriously in the game against the likes of the Mercedes-Benz CLS and the Porsche Panamera.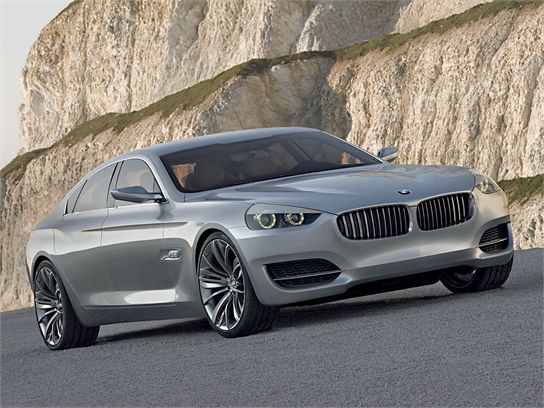 Page 4
When we drove the CLS two years ago, among it's most notable characteristic was its good looks. That hasn't changed; it's still a sleek car with what amounts to mostly cosmetic changes for 2009. In addition to a mild nose job, the grille has two bars instead of four and the upper and lower openings have gray mesh. In back, a new rear bumper is joined by new taillamps and exhaust tips. The next generation of the E-Class is due next year, and with the CLS on the same platform, it seems likely that a thorough redesign of the CLS will follow.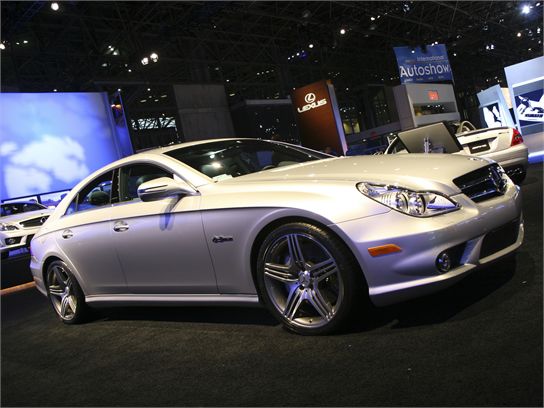 Page 5
Acura has officially unveiled the 2009 RL, representing a thorough revisiting of its flagship sedan. The RL hasn't exactly set the world on fire since its introduction in 2005, namely for its overly subdued styling. Acura kicked it up a notch with an MDX-inspired grille, new headlights and taillights. The new look is certainly aggressive, and with a bigger engine it has the chops to back it up. Acura bumped engine displacement from 3.5 liters to 3.7 liters, with a commensurate increase in horsepower from 290 hp to an even 300 hp. Torque bumps up from 256 lb.-ft to 271 lb.-ft.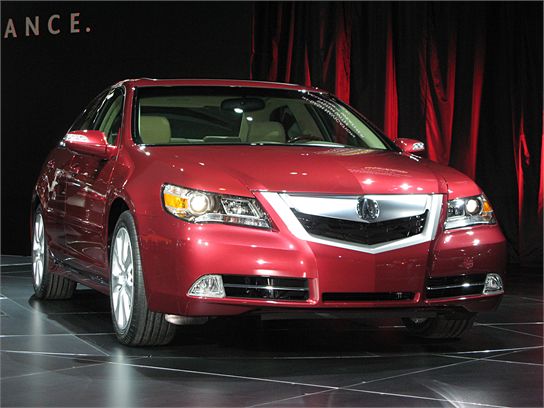 Page 6
BMW, not content to let rival Mercedes-Benz bask in the diesel spotlight, is bringing a twin-turbo, diesel-powered 3 Series sedan to all 50 of these United States late in 2008. Like its Teutonic rival, BMW uses urea injection to turn nitric oxides into nitrogen and water vapor, thereby meeting emissions regulations. BMW's diesel is a 3.0-liter, inline-six cylinder, twin-turbo engine that is already sold in other parts of the world. The 335d goes on sale in the fall.
Page 7
You wouldn't know it at first glance – or even a second or third glance – but the BMW 5 Series receives styling updates for the 2008 model year. What isn't so subtle is what's under the hood. Both six cylinder engines in the 5 Series are updated with more power and refinement. The 528i replaces the 525i and benefits from an improved 3.0-liter inline-six with 230 horsepower, 15 more than last year. The 530i is replaced with the 535i, powered by the twin-turbo direct injection engine from the 335i for a stout 300 hp.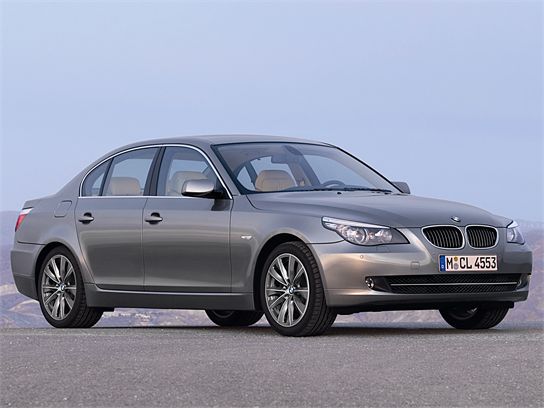 Page 8
The numbers here are simple: 550 horsepower, 550 lb.-ft. of torque, and a six-speed manual transmission. Were these numbers for a special edition Corvette, we'd be happy enough. But when they're specs for the 2009 Cadillac CTS-V – a freakin' 550-horsepower Cadillac! – well, we start to wonder if it's time to dust off that old "Standard of the World" moniker. A limited-slip rear differential gets power to the ground, and Performance Traction Management uses the stability control sensors to maximize tire grip for acceleration.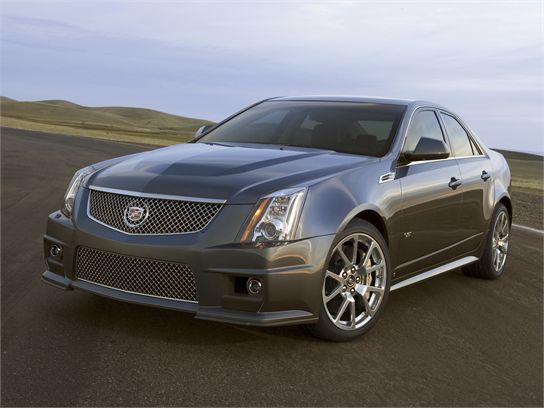 Page 9
This car is going to be an oddly exclusive ride. Despite a projected annual production run of approximately 15,000 units, the Karma comes much closer to the true definition of exclusive thanks to the plug-in's first-to-market status, relatively affordable $80,000 base price, lithium ion battery technology, full-electric range of 50 miles and a gas/electric fuel economy rating of 100 mpg. That kind of exclusivity will be available from Fisker in late 2009.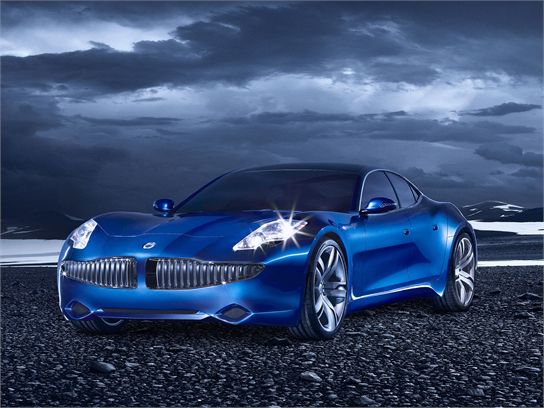 Page 10
The Genesis is aimed squarely at Lexus, Infiniti and BMW and includes some truly luxo features – radar smart cruise control, self-leveling and cornering HID head lamps, eight airbags, heated and cooled seats and the usual bevy of Bluetooth, satellite and HD radio. A Lexicon audio system with 17 speakers is available, and Hyundai is quick to point out that the only other car with that system is the Rolls Royce.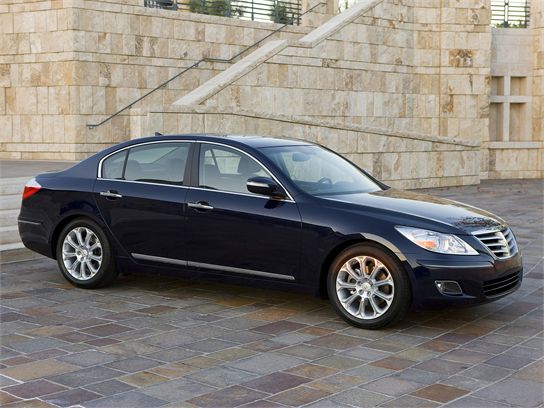 Page 11
The ultra-luxury brand from Daimler-Benz says the Landaulet is designed to be a chauffeur-driven vehicle. The car's primary feature is a top that retracts to open up the passenger section to the sky while the chauffer area remains closed. The two sections have different color schemes and appointments; the chauffeur's is all black and more businesslike, while the passenger section is white and opulent, built with luxury and exclusivity in mind. Maybach took the study as an opportunity to further tweak the AMG-built, twin-turbo V-12 engine.